Vanarama is the UK's largest van leasing broker, with nearly 250 staff selling 1,200+ vehicles per month. It is one of the Sunday Times Best Small Companies to Work For and is a National Business Award winner for Best Small to Medium-Sized Business (which recognises Vanarama's commitment to training, customer service and innovation).
Jon Gilbert is Vanarama's Operations Director, overseeing the admin and customer service teams who provide comprehensive day-to-day support to customers.
When he took on the role three years ago, Jon recognized the need to measure CSAT and NPS feedback on a more granular level. With interactions growing by the day, Vanarama needed deeper insight into what does and doesn't work for their customers.
We interviewed Jon, to find out more about Vanarama's unique customer-centric approach, and how they use Customer Thermometer as part of their customer lifecycle management process.
How does Vanarama use Customer Thermometer?
We use CT throughout the lifecycle of our customer journey, to get feedback at key touchpoints.
We send Customer Thermometer out to everyone who has ordered a vehicle, everyone who has taken delivery of a vehicle, and anyone who's gone through a helpdesk ticket and had it closed.
"So we now have numerous transactional touchpoints
where we can find out how we did.
Did everything go as planned? What was good?
Did we delight you? What could we improve?"
If you look at our CT dashboard at any one time, and there's a lot of information in there. We can see, at a glance, key areas of concern. But for me, the most important thing is I get personally alerted to every single customer comment that comes through.
It's a superb pulse on customer feedback, allowing us to personally thank colleagues who have delivered brilliant service and focus on areas that are clearly not working as they should.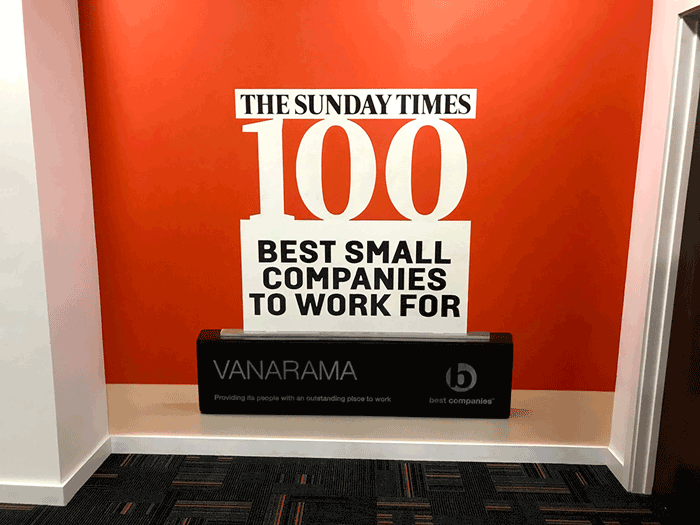 How did you source customer feedback before?
Prior to introducing Customer Thermometer, we sent out quarterly customer surveys. We still do those surveys as a complement to this program.
"The quarterly surveys don't give us immediacy, and immediacy is the thing we really need as we scale."
We are delivering triple the volume of vehicles now versus just a few years ago and we are growing fast.
We really don't want to be waiting a whole quarter to find out if our customers are delighted or not.
And how are you using the customer feedback within the business? What change is it driving?
We get a huge amount of positive feedback because of the nature of our service and the dedication of the team. Ultimately, however, when we do receive negative feedback, it's incredibly useful.
We can analyze those situations and identify root causes much quicker. We can then work out whether we have an actual problem with process, or a training issue, or whether it's an unfortunate one-off. In all cases we can move on to rectification really quickly.
We have changed things off the back of customer comments received via Customer Thermometer, because it uncovered a process issue, for example. Other times, we've had important insight into problems with our partners or dealers and we've been able to share customer comments with them and work together to rectify things.
In addition, because Customer Thermometer's response rate is so high, we have so much more volume. So we can find out more and do even better than our competition, because we're always hyper curious about our delivery and where we can constantly improve.
Do you use the feedback beyond the immediate business?
Yes, we use CT feedback right through to our relationships with our partners, dealers and funders. We have numerous bits of feedback specifically from customers about issues where they've been trying to get a resolution with a dealer and had no success.
We can easily pull a whole report on every comment we've had, so that our partners can understand, directly from customers how they are performing and where they can improve too.
"It's valuable insight for our partners as they rarely get the kind of insights Customer Thermometer provides."
For me, that's the beauty of Customer Thermometer. It provides verbatim comments, from real customers about real situations, allowing us and our partners to act in real time. 
How do Vanarama's staff feel about the feedback they receive?
Our staff's reaction to the feedback has been one of the most positive things about implementing these 1-click surveys.
It's superb to be able to share comments when we've been really good. Customers will often specifically mention staff in their feedback when they've done a great job.
That gives us a real opportunity to recognise people in the business. We put the customer's comment up on our wallboards and add our messages of thanks and congratulations to our agents. So we celebrate when we do excellent work for customers and share the ideas and practices.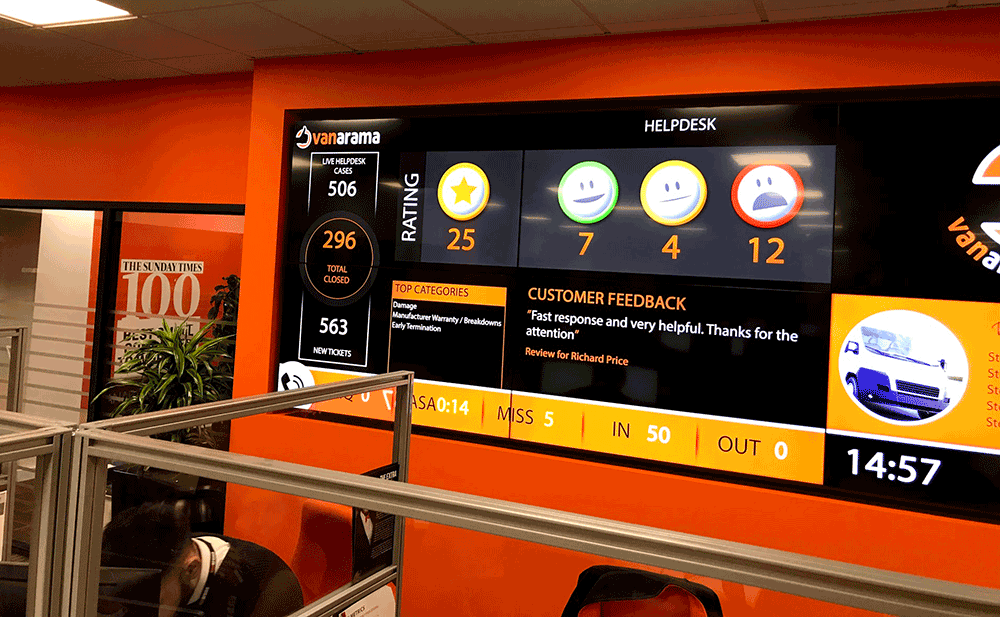 When negative feedback is received, the agent who closed it will provide an explanation to the team, which includes the manager and includes me. Everyone learns in a spirit of openness and mutual improvement.
Why does CT work for Vanarama and its customers, in a nutshell?
It's the simplicity of the process. It's easy to make surveys really, really complicated. The beauty of CT is that it fits very simply into our CRM. It's an automated process, so nobody has to think about it.
"It's the easiest thing in the world for our customers to respond to. And I think simplicity in this day and age is what we all want."
Be inspired. Find out more about vehicle leasing from Vanarama, and their commitment to customer service.
We'd like to thank Jon for spending time with us and for being so candid about how Vanarama uses the service. Customer Thermometer is delighted to be associated with such a fast growing, customer-centric organisation.
Want immediate feedback like Vanarama gets?
Get started straight away with a Customer Thermometer account:
https://www.customerthermometer.com/img/vanarama-customer-service-case-study.png
248
710
Lindsay Willott
https://www.customerthermometer.com/img/logo@2x.png
Lindsay Willott
2018-11-05 09:14:02
2019-02-04 09:16:50
How Vanarama responds to customer feedback in real time