A major NYC-based international law firm uses Customer Thermometer to get internal feedback on its Word Processing team's performance from across its departmental customers.
The Word Processing team operates globally and comprises 50 people. The team supports thousands of colleagues, and runs 24 hours a day, 7 days a week.  Its work varies from tasks such as transcription, dictation, presentation work, through to document comparison, proofreading and a variety of other document-related work.
We spoke to the head of the team to find out more about how Customer Thermometer helps them deliver an excellent service to their colleagues.
Why did you want to bring Customer Thermometer
into the business?
We wanted to be able to gather metrics on the internal satisfaction of our colleagues here.
We had always monitored KPIs around tickets and usage, but we wanted to try something different which told us more about our performance.
Historically within our company, surveys don't go over too well
because they are just so time-consuming.
That's not acceptable to us in a time-billable environment. The thing that we liked about Customer Thermometer was its 'one-click answer' feature. You don't have to fill out forms, you don't need to be anonymous, you don't have to send a separate (and therefore intrusive) email asking for feedback.

And how does the feedback process work for you?
We embed the feedback buttons into the email we send at the closure of a request.
So a member, or multiple members, of our Word Processing team will go back and forth with a colleague, working with them on a document. There might be proofreading going on for example, and then different edits are exchanged. When the document is finally complete and the final version is handed over, that's usually when we have the survey included in it.
The feedback buttons are embedded into the Outlook request closure email at that point. We have a pretty good rate of people clicking through it to leave us feedback.
Overall, the feedback we receive is pretty positive.
Sometimes, when it's all positive then that gets alarming,
because then you can't learn from that,
so we've had to encourage people to leave constructive feedback too.
Many of our internal customers were historically in a place where they were perhaps hesitant to give 'bad' feedback. It's not necessarily bad, it's just constructive feedback. So that's been a challenge. If we put up a stat saying, "We've had all positive feedback this month," then it would be dismissed pretty quickly, we know there's always room for improvement.
When we do receive feedback that gives us something to work on, we make sure we follow up and rectify it, or put measures in place or policies to make sure it doesn't happen again.
Have you amended any processes or done things differently as a result of what your customers have told you?

Yes, absolutely. There are plenty of instances where we've amended processes as a direct result of feedback gathered from our colleagues.
To take just one example; documents.
The team would review a document, fix the document up, proofread it, and then provide it back. But proofreading can add another 40 minutes to the elapsed time we're working on that document. A colleague might be waiting up late to get that document back.
So based on some of the feedback we received, we changed our policy so that, we sent the document back to the attorney and said, "We're finished with it, but we're still in the middle of proofreading it. So you can start doing your work on it in parallel whilst we're proofreading."
And that change would save them another 40 minutes or so.
That was just one of the changes we made that stands out. It was a game changer for us, you know, as far as because some of the documents would take hours to proofread. We're often talking about documents hundreds of pages long. So it's not insignificant.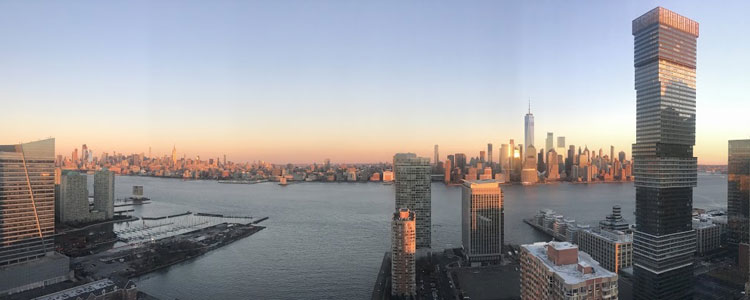 What do your team think about being rated?
It's an interesting question. We actually share openly all of the ratings and comments coming through from Customer Thermometer with the whole team. We have the mindset of being 100% transparent. We also feed the information from our internal feedback into our annual reviews.
I think the team was happy to implement a rating system, because they recognize that their work is efficient and high quality. They were therefore really pleased to receive some validation around the type of work that they do. And as I said, it's given us the chance to improve in some key areas too, which adds value and profitability to the business.
Would you recommend Customer Thermometer to others?
I would. I think to receive feedback, it's got to be one-click, one question, and not take up anyone's time.
On the whole, people want to leave feedback. But if that is going to be turned into a task or chore for them, then, forget it.
You know it from your own experiences with companies – when you open up a survey or a questionnaire and it's more than a couple questions, and you see the bar at the top which says, "You're 10% completed with this survey…" No one has time for it.
________
Customer Thermometer would like to thank this long standing NYC International law firm for their time with this interview. We respect their privacy and so are unable to reveal their name.
________
If you would like to give your internal feedback (or external feedback) a boost,
why not give Customer Thermometer a try for free?
https://www.customerthermometer.com/img/law-firm-satisfaction-case-study.png
248
710
Mark Copeman
https://www.customerthermometer.com/img/[email protected]
Mark Copeman
2018-02-05 06:52:32
2018-08-31 11:04:43
NYC International law firm relies on Customer Thermometer for internal feedback