Oxford Mac Solutions, is a UK based MSP (managed services provider) which has been a customer of Customer Thermometer for the last four years.
We recently caught up with their CEO, Khalid Mehmood, who talked about his experiences of using the service.
What were you using before Customer Thermometer?
We were using the native feedback system that ConnectWise provides. It was a bit of an effort to use. The beauty of Customer Thermometer is that we don't even have to think about it. You close the ticket, it fires it off an email automatically with a closed ticket feedback request.
What kind of response rates were you getting with the Connectwise native feedback?
Very low…  Next to nothing, and it was also an effort, in terms of analysis. We had to dig deeper within ConnectWise to actually see what was going on. There was no cohesive approach to providing results.
There was also nothing which flagged up a response immediately – which is crucial for us.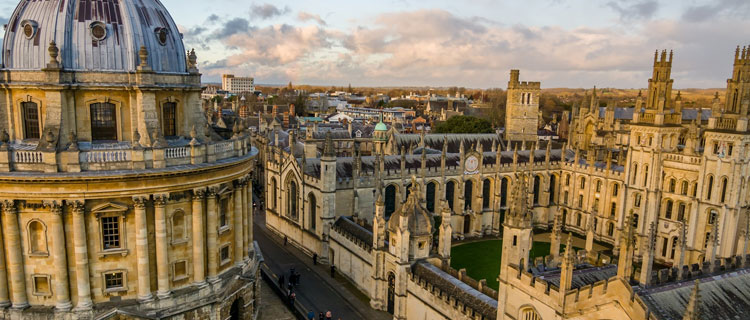 As a business owner, how did you feel about your lack of customer knowledge back then?
We felt aloof. We really did. We actually had a couple of clients that were unhappy. We only found out they were unhappy when they'd be getting quotes from elsewhere. And that's an awful situation to be in, because you're already way down the line of losing them.
We got into this situation, simply because we didn't know that there was a problem. No one's going to volunteer that information … that's just how the industry works.
They're not gonna say, "I had a problem with so and so at particular moment in time." And it could be that it wasn't even an IT problem. It could be that it was just a miscommunication, or just a misunderstanding, or someone was having a bad day and it was answered in a different manner.
And they went off and looked elsewhere.
Luckily we managed to pull them back and we explained, but it's so difficult to say what happened nine months ago, and who remembers what, and what was said, and so forth. It doesn't matter how much you put down on the ticket.
"The key to not losing customers is to be able to have that kind of feedback in real time. It is absolutely critical for us as a growing business."
How easy was it for you to get started with the service?

I had a quick look, I saw what the cost was, I got the concept pretty quickly. Calling it a Thermometer was great! Having the different faces there, all the styles, and the different colors, and the whole traffic light system was self-explanatory for us. So providing it was responsive and we got the feedback pretty quickly, I was happy.
It was immensely easy to get started. I gave it to one of my team…  Alex I think… and off he went!
How have your team found this style of tech support survey?
Were they worried about the 'Big Brother' approach?
They absolutely love it.
We've got level one, level two, and level three engineers. They can actually see… they can actually help the lower tier engineers raise their game.
So, if there's an area that they're missing out on, or they need some more experience, or they need some more qualification or training, they could take someone under their wing and help them. We had none of that before. We had none of that oversight before.
"So it's helped us tremendously. It really has. It's been invaluable."
What would you say the biggest effect Customer Thermometer has had on your business?
The key for us that has been immensely helpful is that it's been able to resolve problems, or highlight problems immediately, and as a result, we can do something about them. We didn't have this before. It's been absolutely pivotal for us. I'd say that's 80% of why we use the software.
If a red light comes through, a team member calls up… immediately.
They're straight on the phone.
Someone will have a look at the ticket, see what went wrong, see whether it was actually us. Sometimes it can be something that's out of our control, as it were.
Sometimes something just doesn't work.  Microsoft will bring something out … there isn't a driver, and there just isn't a fix. There's usually a work-around, but it's not our fault. It's not our coding. It's not of our doing, but we don't know that unless they tell us.
We usually have one main customer point of contact. Although we'll deal with everybody, and everybody will get Thermometers, after a ticket is closed, but we'll usually deal with one main contact. So we will always get in touch with the actual individual, as well as also the main point of contact, to see how we can put things right, or where the issue may lay.
Our thanks to Khalid for being so generous with his time. We're delighted the service has worked so well for them, for so long.
Is it time to stop your customers from leaving you?
Grab a trial account of Customer Thermometer's tech support survey right now and be testing us out within the hour.
https://www.customerthermometer.com/img/oxford-mac-solutions.png
248
710
Mark Copeman
https://www.customerthermometer.com/img/[email protected]
Mark Copeman
2018-02-14 14:10:53
2018-08-31 11:04:43
How our tech support survey helps this MSP keep its customers