Customer Thermometer sponsored Forrester's excellent CX NYC 2019 event a few weeks ago. We were lucky enough to attend many of the sessions, and have pulled together what Forrester highlighted as the biggest Customer Experience transformation challenges, and our top 3 takeaways:
2019's Biggest CX Transformation Challenges
Takeaway 1: CX is stagnating
Forrester data demonstrates that over the past two years there has been no improvement in customer experience figures. Basically, there's no longer a steady upward trend in CSAT or NPS improvements.
In their 2019 report, 81% of brand scores stagnated. Which included the top 5% of their elite brands. No one scored "excellent".
Forrester's hypothesis is that growing consumer expectations have created a new "sound barrier" for Customer Experience (CX) improvements. Businesses therefore need to radicalize their approach if they really want to drive transformation.
CX has seen massive investment. A staggering $56 billion dollars-worth since 2016, so the sector is highly active. Every business is talking about customer experience, feedback and voice of the customer. Many organizations have levelled up as a result.
But many of those companies now find themselves facing a plateau in CX performance, and are struggling to differentiate themselves in the market.
To boost customer experience, and CX scores, companies must embrace radical change internally to actually drive transformation.
The most effective thing companies can do in the face of this plateau is to identify their business-specific critical experience, dubbed the "X1", and exactly how that impacts the business. Your X1 = the "prime experience" needed for successful user experience (UX).
Your "X1″ can be as simple as airport cleanliness; one of the Parisian airports Forrester works with found a direct correlation between CSAT scores in the airport toilets and retail spend at their duty free outlet (it goes up 5%). They also find the same for the speed of transactions in online retail – a hassle-strewn checkout process leads to increased number of items left in shopping baskets – and for long wait times at check-in at hotels – the last thing guests want to do after a long haul flight is hang around waiting for their room to be ready.
So Forrester encourages organizations to decide collaboratively; 'What do our customers really want and expect from our specific product? What has the greatest impact or causes the most frustration surrounding their experience, and what aspect will drive the most loyalty?'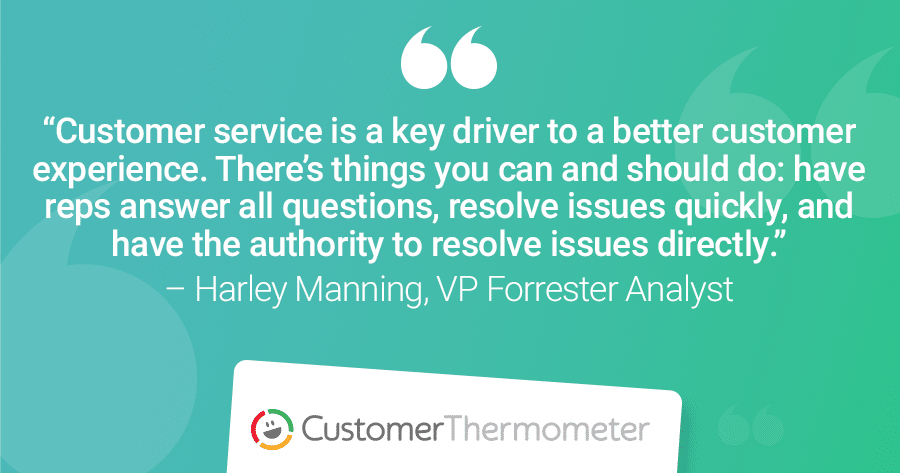 Takeaway 2: The Rise of Value-based Marketing
Demonstrable commitment to brand values that resonate with your audience is essential to growth and maintaining loyalty.
Emotional connection with brands is becoming increasingly important. Forrester research shows that 71% of consumers know their values and 55% buy from those with shared values. Companies entering the Forrester Index are now required to express their values as part of the Customer Experience and demonstrate/promote that their values are reflected within their customer base.
Forrester defines this as the rise of "values-based customers": a growing number of consumers who will choose, switch and boycott brands based on its ethical/social justice stance and feel that they are supporting a greater cause by choosing to buy into their product.
Companies should consider which of their values will resonate with their consumers – what will motivate them to choose or abandon a brand?
As ethical shoe brand TOMS says, "Generation Z has no tolerance for companies sitting on the side-lines when it comes to values."
A couple of brands speaking to this topic at the event included Patagonia and TOMS (who give away a pair of shoes to a child for each pair purchased… they've given away over 86 million pairs of shoes to date). Adam Blumenfield, Director of Customer Insights at TOMS said:
"It is so important to understand your customers' need and emotions. Emotional ROI is the ROI".
Forrester advises all CX professionals to work with their companies to consciously decide how much they should integrate their values into their business model, and how much they will highlight those values to consumers. This is a crucial initiative for staying relevant in an increasingly value-conscious society.
Takeaway 3: CX Should be Tied to Revenue Growth
According to Forrester, one of the common missteps in tying Customer Experience to revenue includes over-reliance on NPS as the only metric. Instead, Forrester argues, use VOC data to build your hierarchy of needs and understand what's going to move the needle. Businesses are now being urged to look to other sources and take a more proactive approach.
Collecting feedback at the point of sale is an important data source when it comes to tying CX to revenue.
In order to see retention improve over time, businesses should collectively prioritize which elements of CX matter most – to your brand and bottom line – and use this data insight to drive and deliver on product roadmaps and customer service initiatives.
Collecting feedback at the point of transaction was flagged as a crucial data source when it comes to tying CX to revenue, especially with the additional value of real-time responses and using light-touch or predictive collection methods to gain a much larger sample size (because we all know that a light touch approach drives much better response rates!).
Beyond this, Forrester stressed the importance of having a plan for what you want to measure. As we all too well know, it's very easy for companies to get almost too enthusiastic and start trying to capture data that actually doesn't relate to their core objectives.
Once that's been decided on, secondly, how should companies use that data to make a difference and increase revenue growth?
How you prioritize which fixes to make first depends on the relationship between Customer Experience and revenue, and this is why getting mass, accurate data is key. It's impossible for companies to prioritize effectively without first measuring which elements of CX matter most – to your brand (so that's your product + team) and bottom line (customer + revenue).
So really it returns to that idea of pinpointing your X1 (using customer feedback) and using it to inform your product roadmap and customer service initiative. Focus on improving the aspects of experiences that matter most for driving revenue and avoid wasting time and money on tactics that don't offer much upside.
How Can Customer Thermometer help you combat the challenges Forrester raised at CX NYC?
We help you bring humans to the core of your CX delivery by providing an easy channel for 2-way engagement and best practices on feedback response. We provide the framework to sense and respond to what customers need in real-time. Forrester's Harley Manning said "Digital touchpoints do not increase customer loyalty, they are base level needs that you need to get right. What does drive loyalty is getting answers to questions, so spend time and resources investing in technology that supports these drivers."
We deliver real-time feedback to our clients when it really matters and develop integrations with their internal chat channels, such as Slack and Teams, to encourage internal collaboration and learning. CX transformation should be a cross-functional effort, and with Customer Thermometer you can embed opportunities to gather feedback into areas of the business that you might not have previously considered or thought possible; such as the finance teams who share invoices and contracts, as well as customer support.
Build best practice around reporting. Customer Thermometer helps you go beyond the data to show customers you are listening. Check out our Best Practice Feedback Response Guide for more on this.
Collect customer data for insight into what really drives customer loyalty – use our comments and word cloud features, and our individual temperature tracker reports to get more actionable insight.
Unification of behaviour across teams – we're all committed to delivering the best product and service possible – we can help you go above and beyond to add sparkle to our customer service.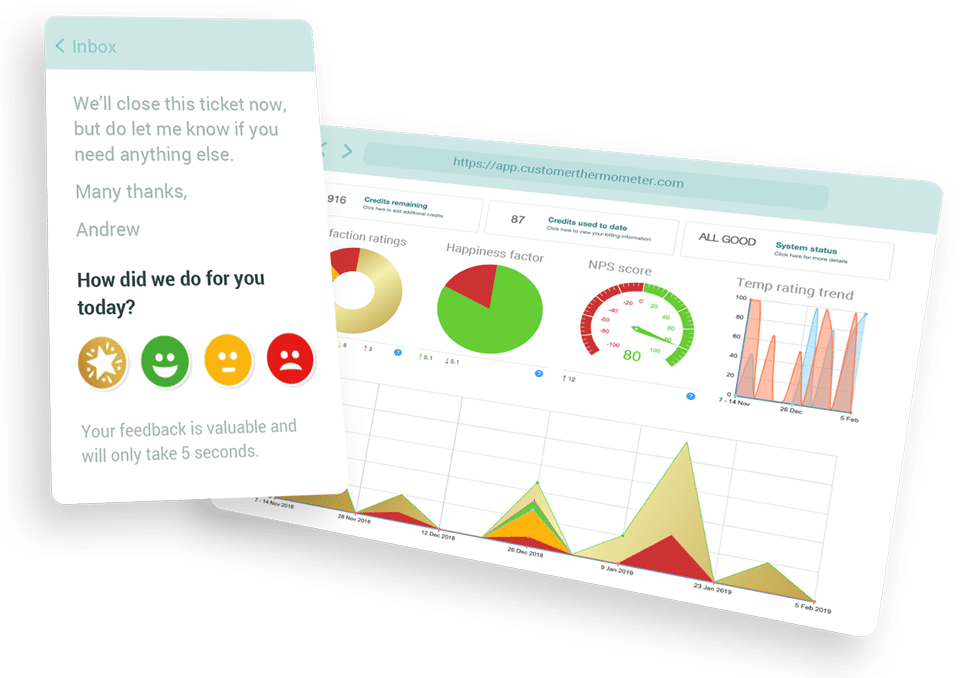 If you're looking for a better way to get customer feedback, give Customer Thermometer a try for free. We're like the Instagram of customer feedback; simple, quick and visually-engaging:
https://www.customerthermometer.com/img/3-takeaways-from-forrester's-cx-nyc-event-blog-header.png
248
710
Martha Pawlica
https://www.customerthermometer.com/img/[email protected]
Martha Pawlica
2019-07-02 12:14:32
2019-07-03 07:26:57
3 takeaways from Forrester's CX NYC event