The next instalment in our CX (Customer Experience) mini-series, is a short list of 5 recently published books on customer experience which we recommend for the great guidance and insight they provide.
Creating a meaningful customer experience is considered essential for most businesses and organizations aiming to achieve a competitive advantage.
Perspectives on customer experience are continuously evolving so it makes sense to stay up-to-date with the latest theories and practices which can be realistically applied to create winning customer experience strategies. Add these books to your summer reading list to stay ahead of the game.
How the World's Fastest Growing Companies Use Chatbots to Generate Leads 24/7/365 (and How You Can Too)
By David Cancel and Dave Gerhardt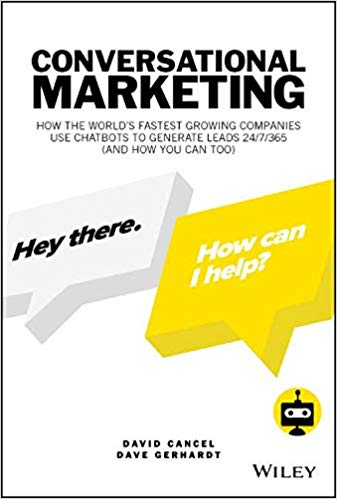 Published in January 2019 this is a very up-to-date guide describing how traditional sales and marketing techniques are not keeping up with the many ways in which consumers are now interacting with vendors and service providers.
Most organisations are still reliant upon old-school, 20th century technologies to communicate with consumers who are using 21st century tools – such as real-time chat. In this excellent book David Cancel and Dave Gerhardt describe how to integrate conversational marketing techniques into existing work practices.
---
Implement a Winning Strategy Driven by Customer Lifetime Value
By Peter Fader and Sarah Toms
Peter Fader's first book called 'Customer Centricity', published in 2012, provided valuable insights into why customer centricity is the new model for success. In this latest book, the authors provide practical, applicable techniques that are relevant to businesses and organisations of all sizes.
The book offers a complete analysis of everything that goes into developing a workable customer-centric strategy and foster a culture that sustains customer centricity.
---
How Personal Videos Accelerate Sales and Improve Customer Experience
By Ethan Beute and Stephen Pacinelli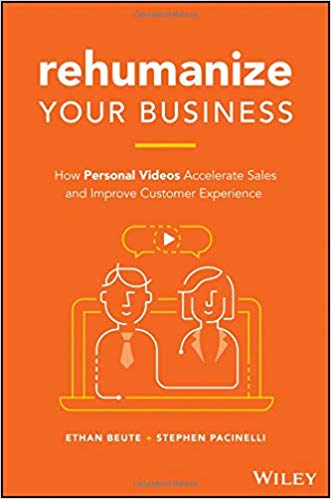 The faceless nature of the various communication channels we typically use these days (email, text, voicemail etc.) is challenged in this book, published in April 2019.
The benefit and power of building personal relationships is acknowledged and the authors, both experts in business communications, demonstrate how to add personal videos to emails, text messages and social media messages. This technique adds a personal, human touch which engages the viewer, builds trust and serves to humanize your organisation.
---
The "Make Mom Proud" Standard for How to Treat Your Customers
By Jeanne Bliss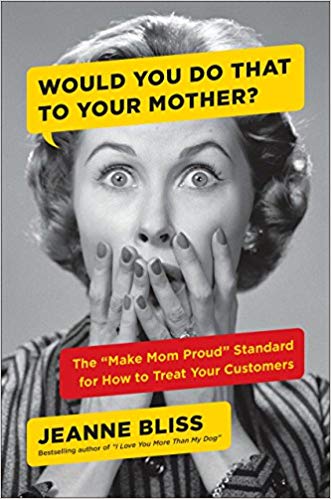 In this engaging book well known and widely respected customer experience expert Jeanne Bliss asks just one simple question: "Would You Do That to Your Mother?".
This is an enjoyable book to read which takes some complex topics and provides actionable, practical guidance in how to improve customer experience. It includes 32 case studies and real-world examples from more than 85 companies that will help you see your organization's customer centric culture from the customer's perspective.
---
How to Transform the Customer Experience for the World's Most Powerful Consumers
By Bridget Brennan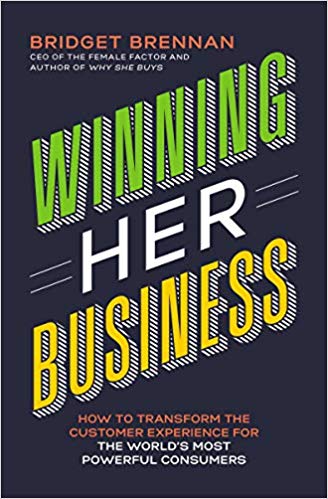 In this book Bridget Brennan, CEO of Female Factor, highlights how one of the worlds biggest growth markets is often overlooked. Women drive around 70 to 80% of consumer spending so it makes sense to learn exactly how to engage this powerful audience.
Her practical Motivators Framework offers actionable strategies and insights that support engagement throughout the customer journey. She provides real-world best practices and highly relevant action plans which can help customers feel connected, inspired, confident, and appreciated. And this book is not solely for businesses that want to sell to more women.
---
Why not give Customer Thermometer a trial? You will quickly see how easily implemented, simple surveys can improve your customer experience.

https://www.customerthermometer.com/img/5-New-Books-on-Customer-Experience-You-Must-Read-Blog-Header.png
248
710
Lindsay Willott
https://www.customerthermometer.com/img/logo@2x.png
Lindsay Willott
2019-05-29 14:38:23
2019-05-29 14:38:23
5 New Books on Customer Experience You Must Read