We've done a meta analysis of the various 2022 industry predictions so you don't have to. 
As you might expect, we've had to review tons of analyst papers, blogs and research data. Check out the links to go into more detail for yourself. Here, we've distilled and aggregated the hundreds of predictions into 4 core themes for easy reference.
Employee experience will be the new battleground for data-driven insights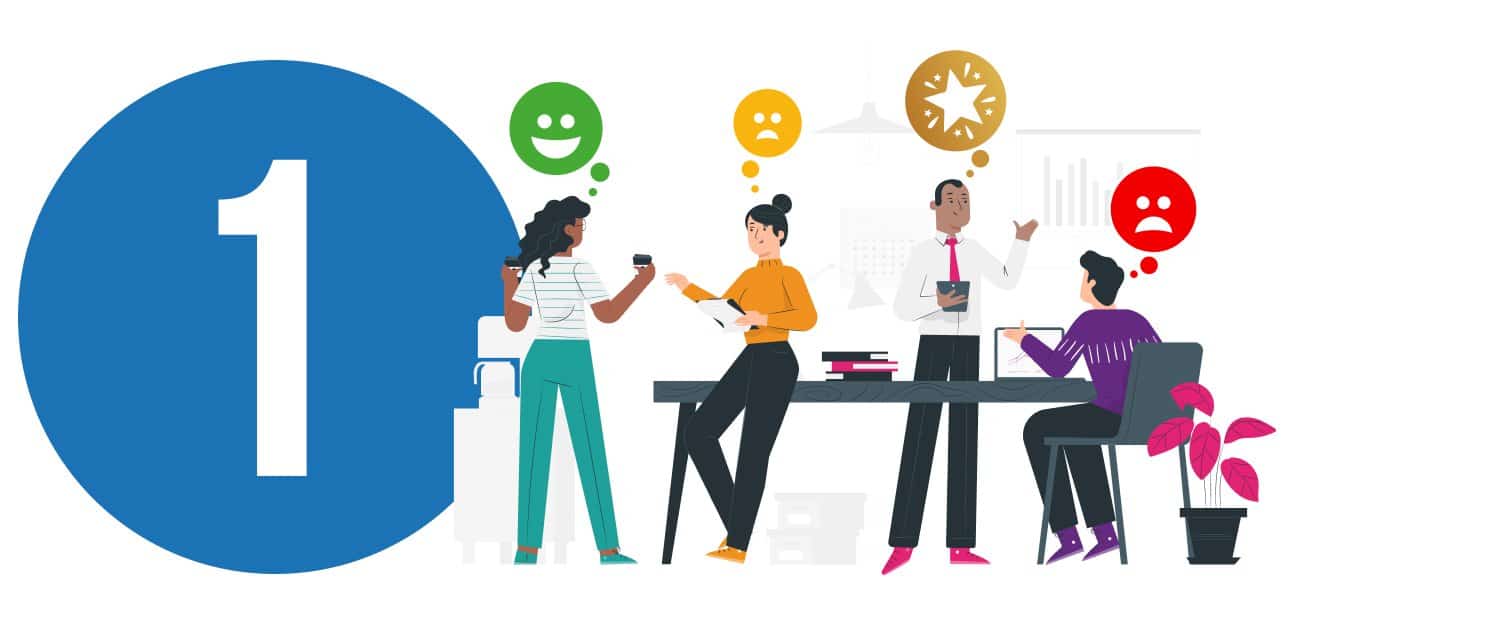 Lots of the crystal-ball gazing for 2022 notes how far employee working practices continue to evolve. Organizations have been reeling from the seismic changes caused by the pandemic, and will continue to do so. This places significant added emphasis on using employee feedback to inform both people strategy in general and individual worker wellbeing.
Highlights
"People who report having a positive employee experience have 16 times the engagement level of employees with a negative experience, and that they are eight times more likely to want to stay at a company." – McKinsey & Co
2021 review
Getting through the pandemic with measures to keep people working and connected with one another.
2022 trends
A ground-up rethinking of the employee experience to keep everyone engaged as hybrid work models finally bed-down.
Key Takeaway
Organizations overlook employee experience at their peril. EX is the perfect opportunity for reshaping the relationship between employees and employers. Look to tune up your feedback engine for more than just customers. Cut employee churn and increase productivity by using real-time feedback to understand employees' reactions to change and shape a great employee experience. 
Purpose over profit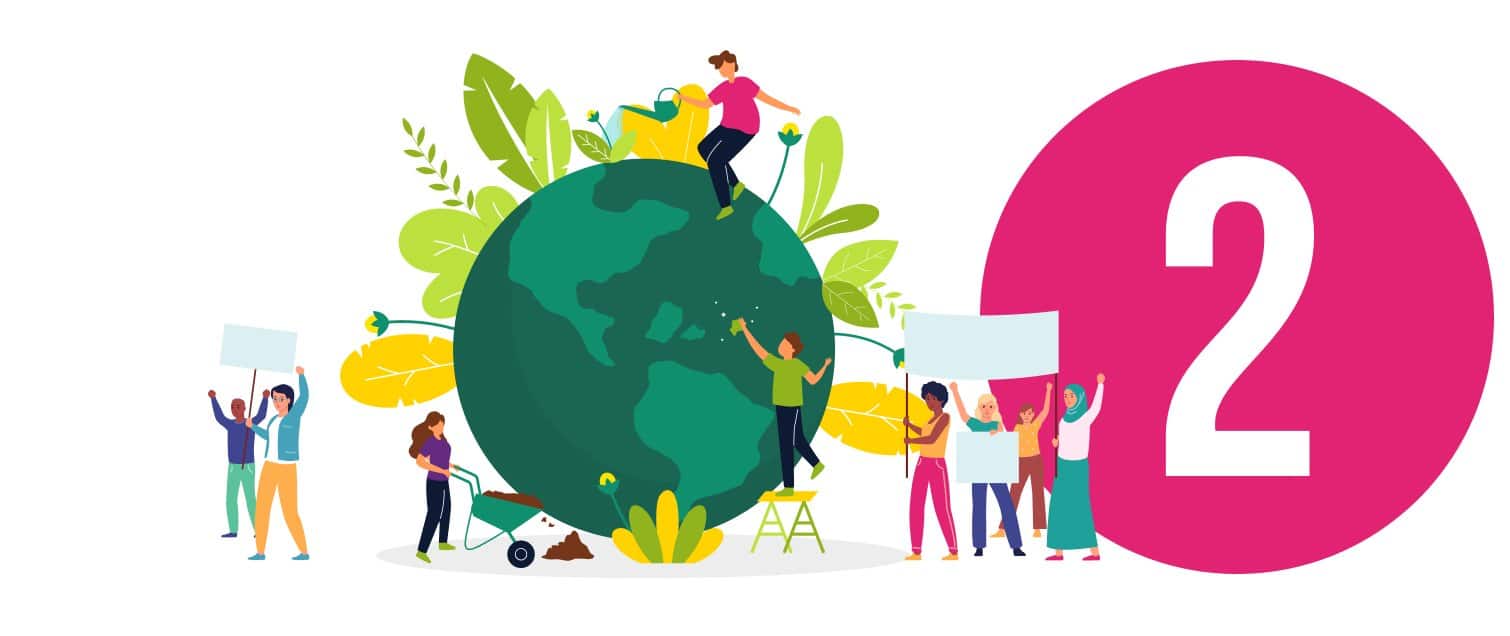 Whether it's sustainability or social activism, consumers are increasingly turned on by what brands stand for. In fact, in 2022, purpose-related criteria will be as important as price and quality, especially for younger consumers. We've seen this trend threaten to break through in recent years, but what's new now is brands switching from talking the talk, to walking the walk. Moving forward, awareness and intent will mean little compared to action on things like net zero commitments and social justice.
Highlights
"94% percent of Gen Zs expect companies to take a stand on important societal issues, and 90% say they are more willing to purchase products they deem beneficial to society." – Deloitte
2021 review
Taking opportunities to create more efficient supply chains and lower energy consumption. Being cognizant of social and environmental impact.
2022 trends
Defining a purpose beyond profit that's backed up with action. Delivering on plans that affect individuals as well as society as a whole. 
Key Takeaway
We've gone beyond talking a good talk on matters such as carbon emissions. Employees, consumers and investors care about what your brand stands for, and want to see proactivity and purpose rather than just platitudes. It's no good second-guessing your stakeholders, especially on new and fast-moving issues, which is why getting reliable, up-to-the-minute insights is so important.

CX will become more human, empathetic and anticipatory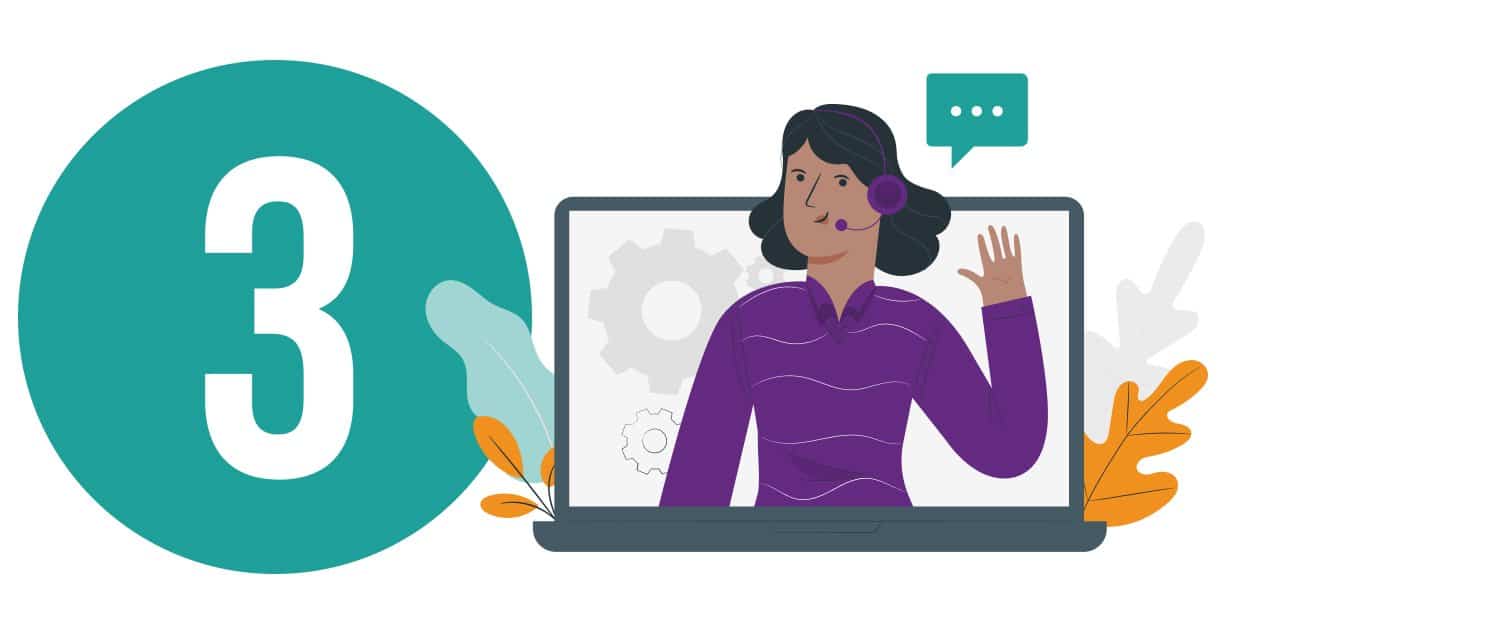 We've become used to artificial intelligence as a 'today' rather than 'tomorrow' technology. But this is not the only catalyst for innovation in customer experience. The delta between creative design, human interaction and intelligent data analytics at extreme scale will be the crucible for CX in 2022. This is personalization taken to new, highly contextual lengths, but also hyper aware of customer sensitivities.  
Highlights
"Companies with the best price, coolest product or most memorable marketing do not have an advantage compared with companies that provide "empathy at scale" in safe, secure and seamless experiences." – IDC
2021 review
Optimizing customer experience across new digital touchpoints as the pandemic throws normal patterns of customer interaction into disarray.
2022 trends
Putting in place a long-term strategy for the evolution of CX that uses data and automation to deliver deeply relevant, seamless and altogether welcomed experiences.
Key Takeaway
The universally shared view of expert trend forecasters is that CX is becoming more data-driven. AI and automation has a part to play, but one that needs to play alongside the human elements of customer interaction where it makes most sense. Insightful and real-time customer data is critical to enriching the personalization and relevance of customer experiences to such an extent that more customer behaviors can be predicted and anticipated.
New Customer KPIs to redefine success
More organizations are harnessing customer KPIs like CSAT and NPS, and getting smarter about using them to evaluate their success. In 2022, we'll see these metrics become even more important. We're also seeing organizations recognize that the best metrics are those you can act upon, not just report on. Metrics are evolving to iron out previous inconsistencies and be more real-time. We're even beginning to see metrics used for new objectives: not just for attracting and retaining customers, but also for terminating them.
Highlights
"Metrics are only valuable if action can be taken using them, and marketers have come a long way in their ability to both automate measurement and evaluate results live – enabling them to take action while a campaign is in flight." – Salesforce
2021 review
Using customer metrics and KPIs to accurately record direction of travel in CX evolution and reveal insights that shape tactical and strategic decisions.
2022 trends
Ratcheting up specificity, accountability and real-time accuracy in customer metrics to make it an indispensable aspect of CX execution. 
Key Takeaway
The imperative for having CX metrics in place is being overtaken by the imperative to have optimized CX metrics that drive increased business value. A new breed of CX metrics is emerging that enables brands to emphasize action over mere reporting. Those who fail to keep up risk knowing less about their customers than they should, and may find themselves on the wrong side of an ever-widening competitive divide. 

What to do now
Keep refreshed with new insights from the Customer Thermometer voice of the customer blog. Or get stuck in with applying CX best practices with the market's best feedback tool. Grab a free trial account now to get started.
https://www.customerthermometer.com/img/Blog-7.jpg
496
1420
Gavin
https://www.customerthermometer.com/img/[email protected]
Gavin
2021-12-06 14:36:56
2021-12-06 14:36:56
The 4 Biggest Consumer And Customer Experience Trends Set To Dominate 2022