We're very excited to share that we've added a new Closed Loop feature to Customer Thermometer to expand the value of real-time feedback. It takes our concept of the 1-click survey to the next level, where you aren't just measuring and understanding feedback but acting on it effectively and in a structured way.
The concept of closed loops is very important to efforts to improve NPS and CSAT metrics. It's all about finishing what you started; bringing appropriate feedback interactions to a successful conclusion.
Let's take an example: feedback that you elicit off the back of service desk tickets, or a defined touchpoint in the customer journey map. Let's say you get 50 per day. The minimum table stakes is logging each respective score and tracking the metrics over time, right?
But measurement is arguably just a means to an end. What are you going to do about this feedback?
Closed feedback loops shift detractors to advocates
Within the responses you garner, there'll be 'gold star' feedback and the occasional frowny face of disgruntlement. There'll be advocates and detractors, for sure.
What this provokes you to do next might include a whole bunch of things. For example, addressing it with the agent to praise them, provide support or suggest additional training. You'll want to examine the detail of that feedback too, to inform improvements to your service delivery, or even your product.
Most of all, it will be 100% worthwhile to acknowledge and follow up with the customer themselves to see what difference you can make.
Apologising for a poor experience – making it right somehow – can absolutely make a difference to customer perception. There are plenty of examples where detractors switched to being advocates because of how the brand reacted to their complaint or negativity.
Ensuring you stick to best practice
So far, so familiar. What Closed Loop does is ensure that these best practices aren't merely "best efforts". By instituting an auditable, interactive process from inside the Customer Thermometer engine, Closed Loop makes the follow-up process stick.
Closed Loop harnesses the configurations you already have set-up within your Customer Thermometer account, so getting started is a simple series of quick and easy steps.
It works by setting trigger levels for the kind of feedback you want agents to follow-up. When these come in, Closed Loop prompts them to take the appropriate action to "close the loop". Managers get a rich reporting interface with a 'loop landscape' showing agent and team performance.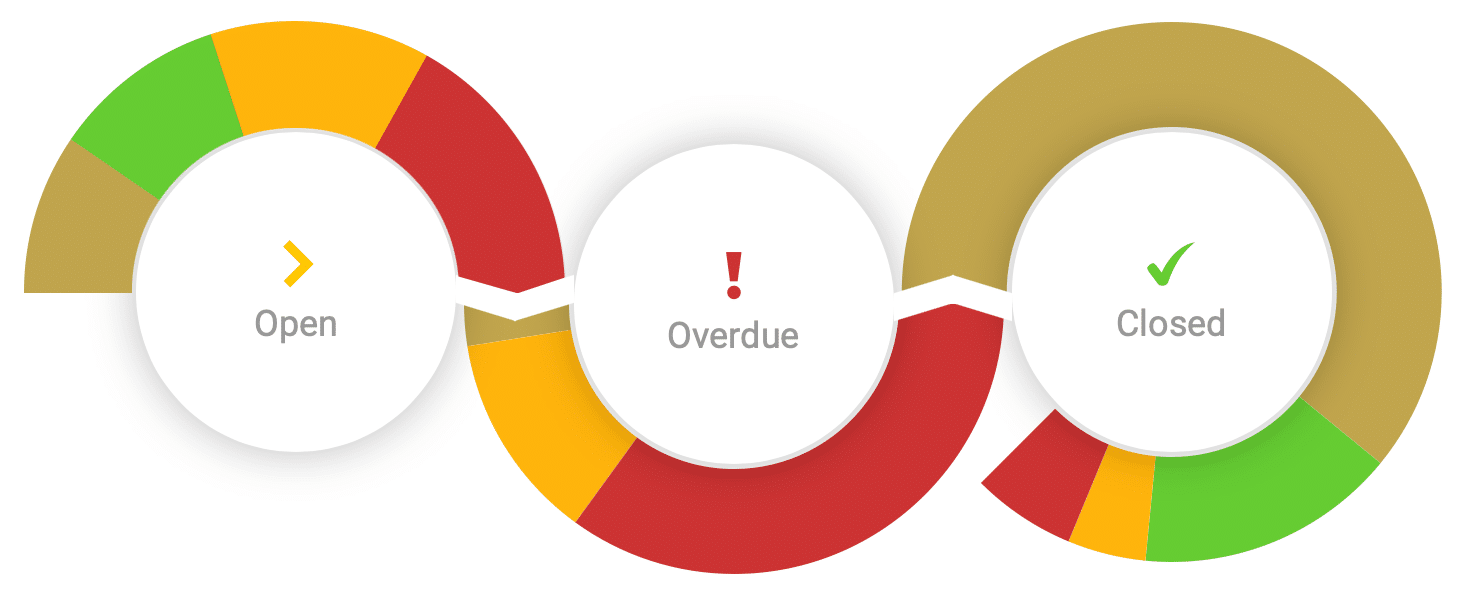 And because all activity data is tracked and timestamped, it's easy to audit for service compliance standards like ISO 9000 and ITIL.
A stitch in time saves nine
Closed Loops turns acting upon feedback triggers into a seamless process, by helping agents open and then close every customer follow up loop quickly, effectively and demonstrably.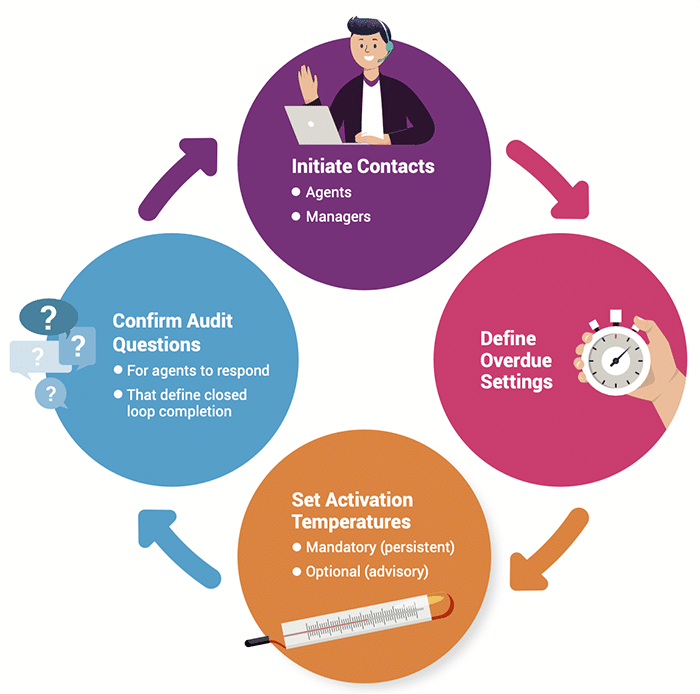 Use it to track agent performance and fuel staff incentive programs through leaderboards. Or celebrate success with fun email notifications that affirm when loops are closed and communications threads tied up.
Seamlessness, threads, loops? There's plenty more in a sewing analogy to help get your head around the value of Closed Loop. You can pinpoint snags, buttonhole advocates (enough already – Ed.) and really move the needle on your CSAT and NPS metrics!
Let us know what you think and get in touch to arrange a demo of Closed Loop today.
—
If you don't have Customer Thermometer already, you can get 10 free surveys with no credit card needed:
Net Promoter®, NPS®, NPS Prism®, and the NPS-related emoticons are registered trademarks of Bain & Company, Inc., Satmetrix Systems, Inc., and Fred Reichheld. Net Promoter Score℠ and Net Promoter System℠ are service marks of Bain & Company, Inc., Satmetrix Systems, Inc., and Fred Reichheld.
https://www.customerthermometer.com/img/closed-loop-blog-header.png
248
710
Lindsay Willott
https://www.customerthermometer.com/img/[email protected]
Lindsay Willott
2021-01-28 14:48:12
2021-01-28 14:50:29
Move the Needle on CSAT and NPS® with Closed Loop