What does Closing the Customer Feedback Loop mean?
Closing the customer feedback loop is when an organization responds directly to customer feedback in a structured way. This typically has two aims:
Making contact with the individual customer to address their feedback

Noting improvement opportunities to processes, products, services etc that potentially benefit all current and future customers
Closing the customer feedback loop is typically a formalized process that ensures actions are taken with customer feedback as the catalyst. In this way, closing the loop is distinct from a 'best efforts' approach where organizations respond to customer feedback more randomly or sporadically.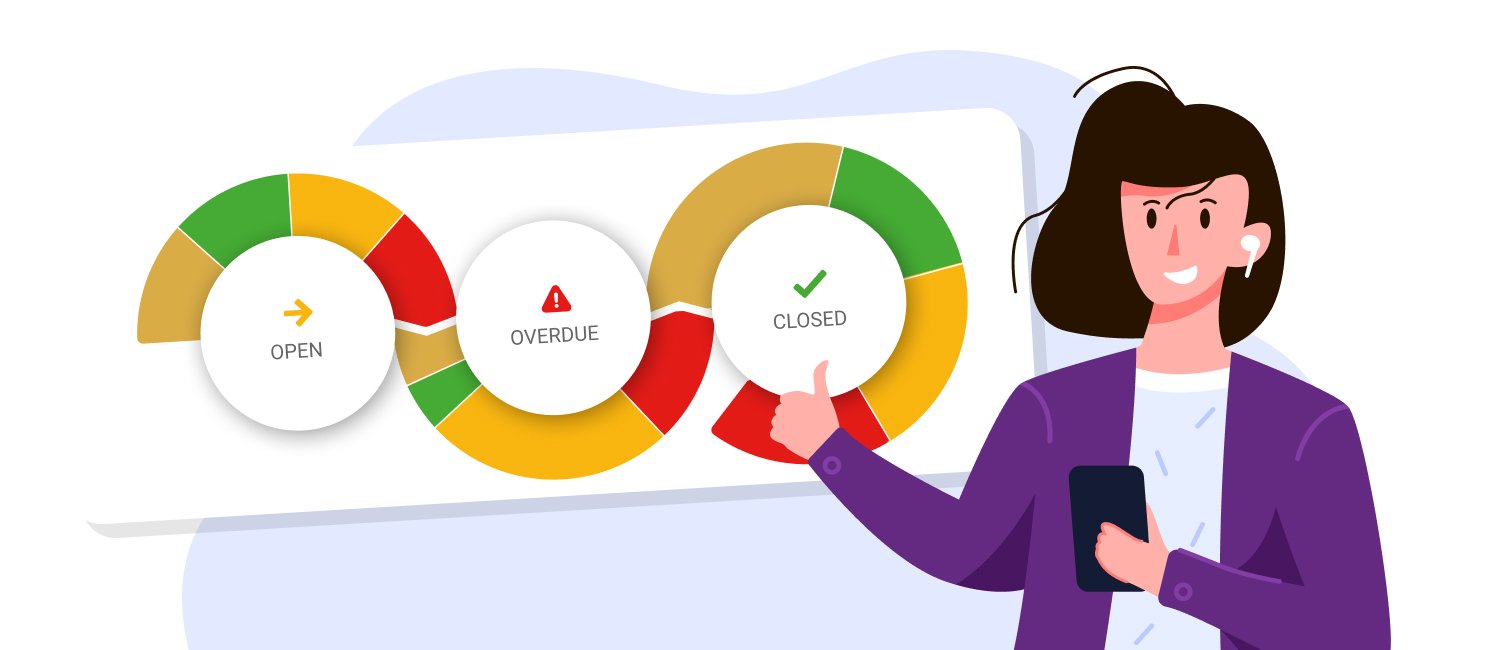 What's the benefit of closing the loop?
Getting back to customers that give feedback is a good idea for lots of reasons. Having a structured process for closing the loop on customer feedback is even better. Here are the main benefits for doing just that…
Maximizes customer retention
This is the big one. Closing the loop fundamentally delivers the full value of a customer feedback program. The process causes organizations to study what customers are thinking and saying, making them more attentive to their needs. Organizations with closed loop customer feedback processes in place achieve higher customer retention rates.
Generates richer customer insights
Customer feedback programs shouldn't just collect and analyze data. There are customers, not lab rats. Closing the loop with them enriches the customer interaction and allows you to delve deeper into specific issues and underlying reasons for the feedback. Closing the customer feedback loop surfaces much richer customer intel than would otherwise be the case.
Informs churn prediction models
The holy grail of customer intelligence is knowing what customers will do before they do it. Closely aligned to this is the concept of knowing what levers to pull to influence customer behavior. Customer churn is a case in point. There are many signs of customer churn, and receiving negative (or falling) feedback can give a strong indication it's about to happen. This not only helps the organization intervene to stop it happening, but also allows it to learn and adapt its approach to churn prediction.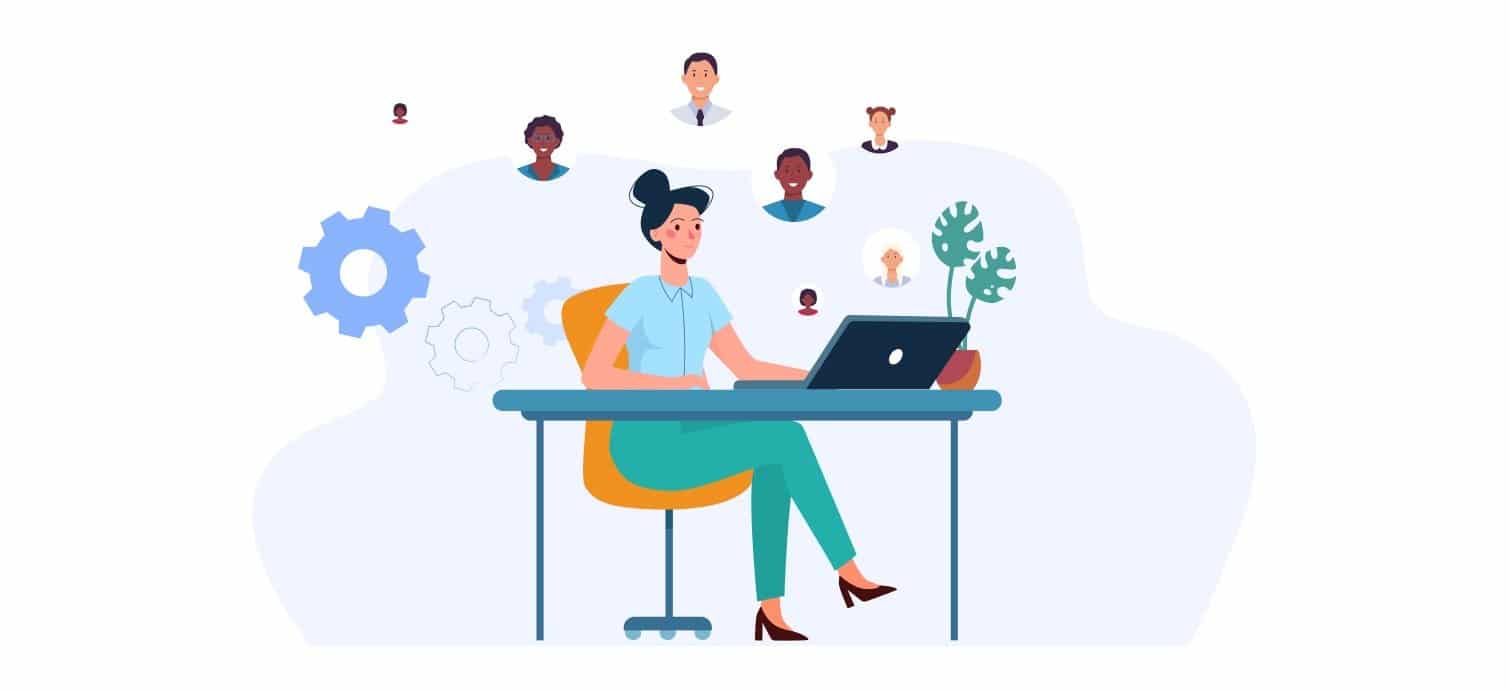 Feeds into improvement opportunities
Focusing solely on what individual customers say in their feedback overlooks the opportunity to apply learnings across your whole customer base. If there's something a customer dislikes, chances are there are other customers who dislike it too. At the very least you can try to understand the issue more by talking it through with the customer and understanding the drivers behind their feedback. These can fuel a continuous improvement program driven by customer feedback.
Moves the needle on customer metrics like NPS
Many organizations are keen to measure, track and improve upon their customer metrics – particularly NPS score as this is often publicly available. Closing the customer feedback loop plays a key part in strategies to accomplish this.
Customers responding to NPS surveys are categorized as promoters, detractors and passives. Closing the loop with respondents to understand why they scored the way they did – and finding out what it would take to shift their score into a different category – is a smart move. We explain more about it in our Ultimate Guide to NPS.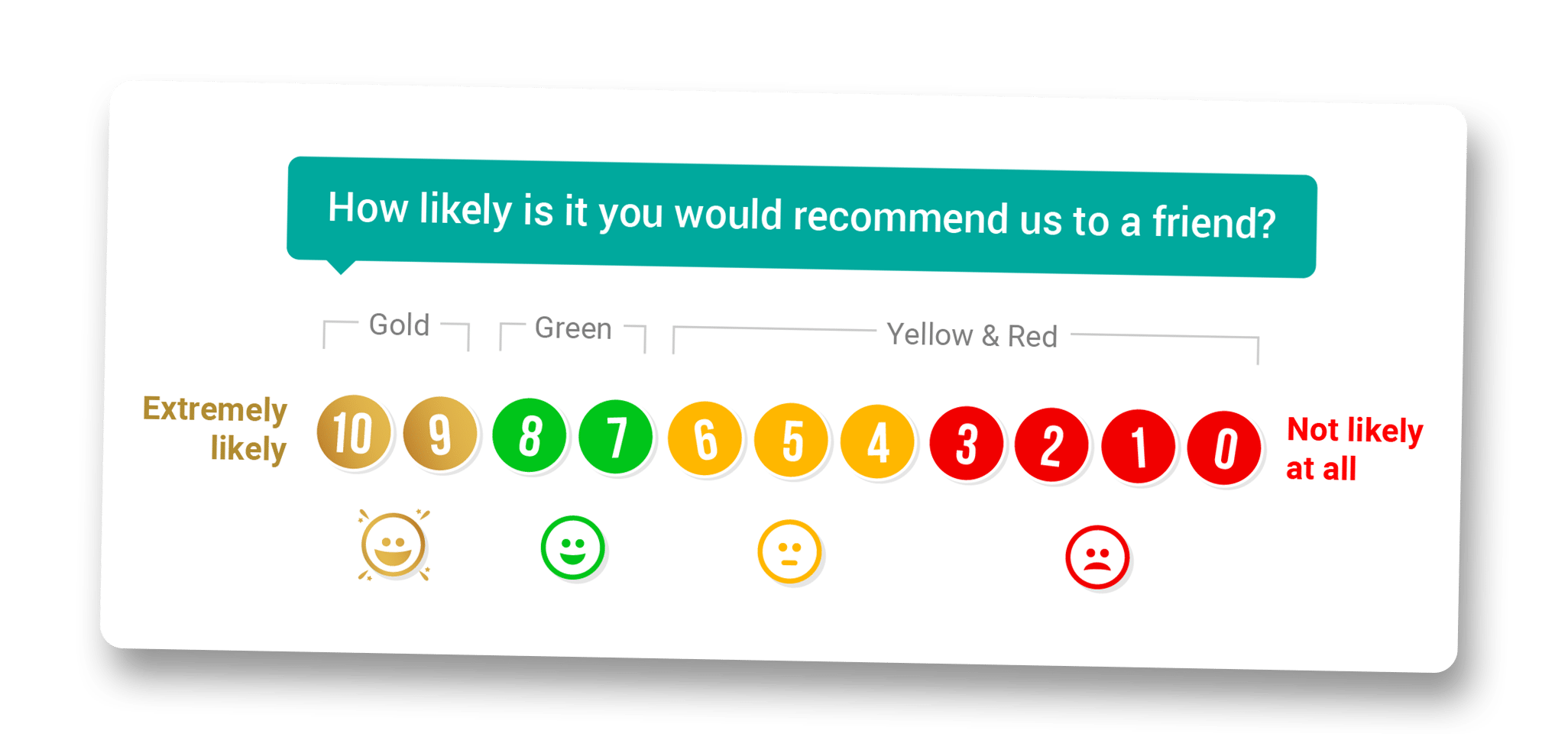 Makes customers feel more valued
You can study your metrics all you like, but sometimes goodwill is intangible and simply boils down to how much customers feel they are treated. Closing the loop on customer feedback shows them you're listening and care about their opinion. Not only that, but you want to thank them and discuss their issues in more depth – making them feel more valued and 'not just a number'.
Boosts customer advocacy
The all-important follow-up process when closing the loop can make a happy customer even happier. This makes it a great, structured way to capture positive feedback and reach out to maximize advocacy opportunities. Your customer agents can also use it as the launchpad for delivering 'magic touches' to delight customers and spread word of mouth.
Helps employees to be more accountable and increases performance
Your employees are the ones on the front line of closing the customer feedback loop. Putting them in situations where they need to understand customer feedback makes them more accountable and responsible. It can also be highly motivating and rewarding. One best practice approach is to organize leaderboards for customer-facing staff to rank who's doing the best on customer feedback – giving prizes to the winner.
Opens up potential upsell and cross-sell opportunities
The beauty of more customer conversations is the myriad of possibilities these can open up. If customers give some initial feedback and you 'close to loop' to find out more, it might result in uncovering new requirements that you can support with ancillary products and services.
Is closing the loop only for negative feedback?
Closing the customer feedback loop should be a process for all feedback, not just negative feedback. A really helpful way of visualizing and planning for this is with a feedback response planner. This can make processes faster and more efficient, while maintaining freedom and flexibility for each customer to be dealt with as an individual.
Closing the loop on positive feedback
As stated earlier, closing the customer feedback loop with happy customers can make them even happier. Say you've asked for a rating score and received a 10/10. Or asked for comments about your customer service and had someone tell you "It's the best I've experienced anywhere all year". That's great feedback, but how does it actually benefit you? Here are 3 steps to making the most out of this opportunity.
Say thank you.

Match their enthusiasm and tell them how blown away you are by their feedback. People like being thanked, and they deserve it. They didn't have to take the time to be supportive and encouraging. Doing this will help get them engaged and wanting to help further. 

Find out why

. If they have a moment, can they go into some more detail about the reasons for giving such great feedback? This can be gold dust in knowing how to treat this customer in future, but also for giving insights into what you're doing well that you should do more of across your business. Lastly it helps you close the loop internally with whoever was involved in making this customer so happy – helping motivate and reward your staff where appropriate.   

Take it to the next level.

It doesn't hurt to ask this happy, engaged and forthcoming customer where else this might lead. Would they be happy to give a testimonial or take part in marketing activity? You could share a link to a reviews site and suggest they could leave some comments there. If you have a referral program, you could direct them to it with the invitation to recommend you in exchange for a reward.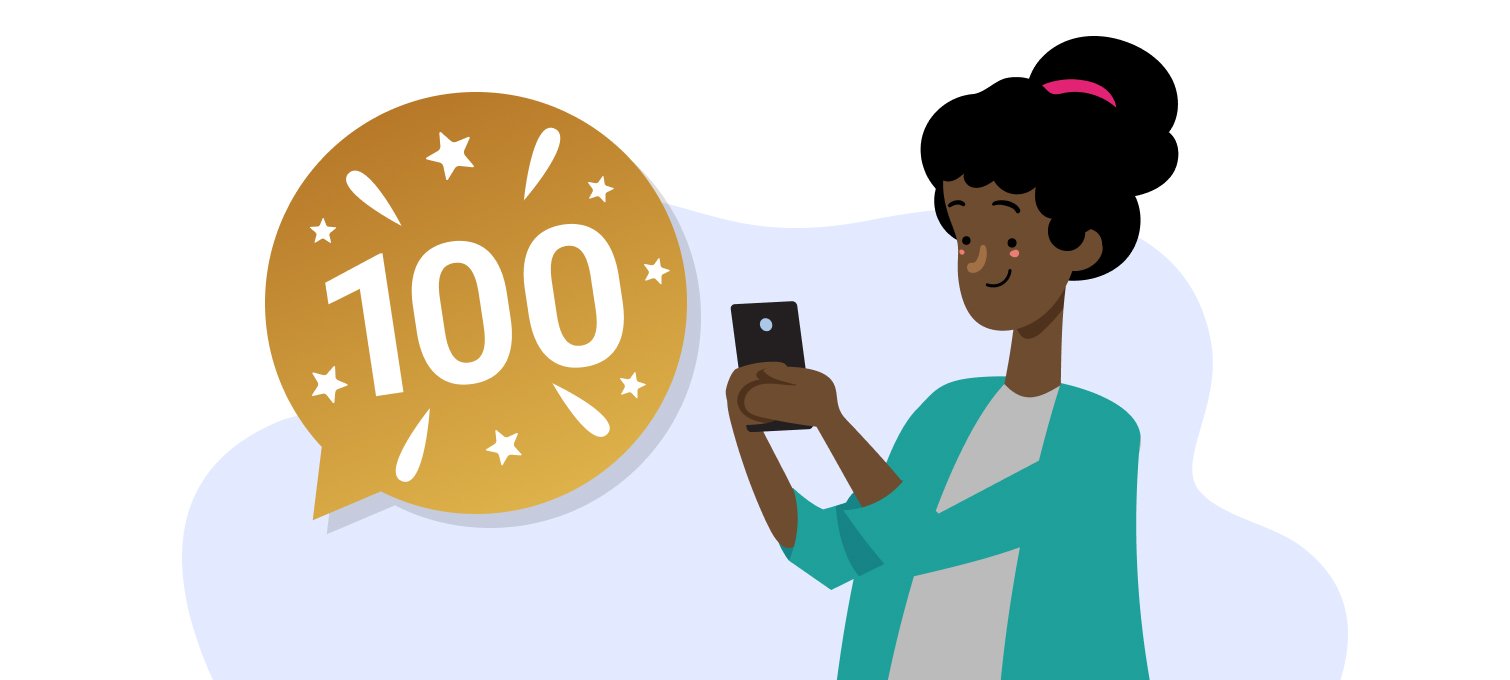 Closing the loop on neutral feedback
Do not make the mistake of overlooking so-called neutral feedback and only focusing on the best and the worst. Just like with the positive feedback customers, they deserve to be thanked for taking the time and you can try to learn more about the reasons behind their choice of feedback.
That's because 'neutral' customers could flip either way, depending on what you do next. Is their "OK/adequate/middle of the road" feedback the sign of a worsening or improving opinion? Here it can be valuable to understand the latest feedback from each individual in the context of all their other feedback to date. 
A key question for this group is, what would it take to get positive feedback from you? In other words, what would we have to do to get you to provide a better score/more positive answer? This can be very illuminating, showing you improvement opportunities you might not have thought of before. It could also reveal those customers who exercise 'neutral' bias – selecting a 'middle' answer even though this might not represent their true opinion.
Closing the loop on negative feedback
Negative feedback is where most businesses focus when they build closed loop systems for customer response. This is mainly because of the role of closed loop customer feedback in customer retention. And it's true – If you have a structured way of dealing with negative feedback, you can maximize the chances of stopping customer churn.
Like with positive feedback, there are 3 major steps:
Thanks and acknowledgement.

Do this as quickly as possible, to demonstrate a sense of urgency and how importantly you view their opinion. The way you respond is crucial; what language you use and the tone. Whatever happens next, you need them to know you are grateful and that you've heard them. Apologize for how they're feeling even if you haven't yet worked out what went wrong or if you were at fault.

Investigation and remedy.

What are the reasons for their feedback? Sometimes it's cathartic for the customer to express themselves and be emotional, before looking at what might fix the issue. Fundamentally you need to put a remedy into effect as quickly as possible. See what else about the situation might help you make improvements that benefit other customers too.

Onwards and upwards.

The first two steps were about stabilizing the situation and restoring equilibrium. The third is an opportunity to take the customer's opinion to a new level. A good way of thinking of this is to understand the 'service recovery paradox' – this is where customers who've had bad experiences can (once you've fixed their issue) have a better impression of you afterwards than if the bad experience never occurred. Sometimes these issues can be transformative milestones in the customer relationship – one where you both come out of it with greater understanding and more accurate expectations.

How to close the customer feedback loop: best practices
Here are some best practices for closing the customer feedback loop:
Set standards and stick to them
A key aspect of closing the loop is timeliness. Getting back to every customer will take a certain amount of time, depending on how much feedback you get. This will consume resources, depending on how process-driven and automated you can make it. But don't think of closing the loop as a cost center, but as an opportunity. Opportunities demand urgency in order to deliver maximum rewards. You need to strike while the iron is hot!
So set some internal SLAs for how quickly you'll respond to customer feedback. You don't want customer feedback to go cold. It will quickly diminish the value of the feedback and the value of closing the loop.
Involve internal stakeholders and plan workflows
Closing the loop is a team game, led by the customer-facing teams. This is because the process of addressing customer feedback-related issues and opportunities could conceivably end up anywhere: finance, HR, product development, service delivery – you name it. A critical consideration will be escalation paths for when serious issues demand the attention of more senior personnel. 
Give your people latitude to do the right thing
It's important not to create a bureaucratic process because that could wind up being visible to the customer. Customer interactions should be as personalized and fluid as possible, and that often means empowering staff to make decisions about what's in their customers' best interests – rather than store them up as bottlenecks. The last thing you want is to exacerbate bad situations when you should be alleviating them.   
Systemize the collection and categorization of customer feedback data at scale
Feedback comes in all forms and from many different sources. You need to find ways of capturing that in a centralized way rather than in siloes. It helps if you have a proactive customer feedback program that elicits feedback on a regular basis. This helps you anticipate what the feedback will look like, so it's easier to capture and process. This matters a lot as feedback volumes increase because if you can't cope then you'll be too sluggish following up your customers' feedback.
Pursue automation opportunities to lighten the load and drive accuracy
Lots of different customers multiplied by lots of pieces of feedback could equate to chaos if you insist on manual, paper-based processes. Not only does it create needless inefficiency, but it will also result in critical errors. Luckily there are industry-leading tools available to complement existing workflows, automate alerting and document timestamped audit trails. Here's our own example, part of the Customer Thermometer solution. 
Step back to see the bigger picture
Closing the loop is all about caring for individual customers but looking out for the wider trends are really important too. The best practice here is simply to make time for periodic trend reporting and analysis – not just the minutiae of customer by customer issues. Look for patterns that indicate macro-level changes are necessary, and feed improvements back into the process.
Examples of companies who close the loop well
TOOTRiS
Childcare on-demand service provider TOOTRiS uses Customer Thermometer to close the loop on support tickets to track overall trending feedback as well as specific responses to specific issues. This drives continuous improvement in the business, as well as showing transparency with its customers and partners. It's also a way of sharing the feedback data internally – an instructive and often uplifting experience!.
Hivelocity 
This US-based data center provider took customer feedback to the next level by implementing a close the loop process. This includes harnessing positive customer feedback that – with permission – the firm converts into fresh content for its social media channels. It's also helping manage agent performance, escalating issues and tracking leaderboards of ratings.
DHL
Global logistics company DHL Supply Chain uses closed loop processes to target improvements in their NPS score. One of their targets is to prioritize closing the loop with 100% of NPS detractors within 48 hours. For all other customers it's within 7 days. The result has been a 10+ point increase in their NPS score.
How to build a closed-loop system
A closed loop system for customer feedback will ultimately rely on effective integrations between various systems and data. This will enable efficient workflows to be implemented that enable the following core functions:
Orchestrating customer feedback surveys with outbound communications (email) and categorization of results data (customer feedback engine, database)

Correlating pieces of customer feedback with individual customers (email platform, CRM)

Correlating pieces of customer feedback with customer-related actions and processes (email platform, CRM, help desk, e-commerce)

Integration with additional internal communications and collaboration systems for alerting purposes (Slack, Teams, Asana, etc.)
The closed loop system will need to rely on preset thresholds for feedback categorization. In other words, rules for what distinguishes one category of feedback (that should be responded to with X) from another (that should be responded to with Y).
This allows 'tickets' to be tagged and prioritized according to various parameters. These tickets necessarily feed into a case management system that tracks and assigns each 'ticket'. 
The system is additionally benefited by reminders and alerts that prompt actions to be completed within certain periods. The case management system should maintain an audit log of time stamped actions as they apply to each ticket. A reporting interface to the case management system should reveal running totals of feedback loops closed, open and overdue closure. 
A 5-Point customer feedback checklist
Point 1: Maximize feedback
It all starts with gathering feedback. Your primary objective at the outset is to collect as much customer feedback as possible. In order to close the loop with individuals, it's crucial that this feedback is provided in a way that enables identification against customer records. Furthermore, there should be no data protection issues preventing you from contacting your customers relating to their correspondence.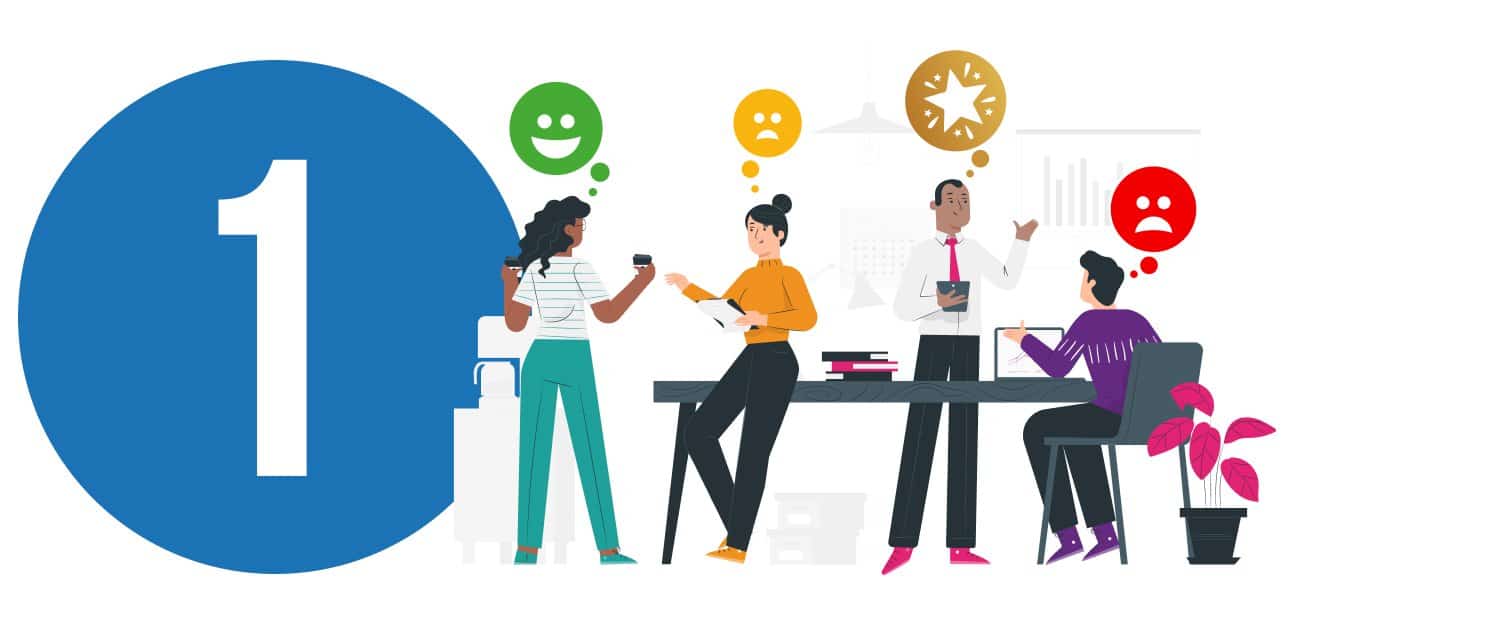 Point 2: Categorize feedback
Next you need to organize how to categorize different responses to the same question. This begins by designing surveys that ask the right questions. For example, if you're geared up to categorize feedback in the form of numeric ratings from 0–10, don't ask open-ended questions where customers type their response. Quantitative feedback data is less rich than qualitative, but it is more structured, making it faster and easier to process. Quantitative data is also more definitive and objective. Qualitative data can be difficult to categorize; often differing depending on who is interpreting it.
Point 3: Plan feedback responses
Get a plan in place for responding to each category of feedback you identify. Consider creating a feedback response planner that broadly outlines the period in which feedback should be responded to, and with what approach. Remember to not be too prescriptive with this – staff should ideally be empowered to exercise their own judgment (within reason). 
Point 4: Activate and complete closing the loop
With all the preparatory work completed, this is where the closed loop activity actually happens. Close the loop on every piece of customer feedback and empower staff to break the mold where this is appropriate. Actions should be recorded and manager escalations sought where necessary.
Point 5: Continuously improve
Last (but not least) should be a commitment to pursue continuous improvement and performance tracking. Closing the customer feedback loop should be a virtuous circle that continually enhances the customer approach. Track underlying evidential operational data (sales figures, revenue attach rates, retention rates) as well as customer opinion-based data (CSAT, NPS). Use the learnings to do more of what you do well and less of what you don't. Also apply them to internal training programs to ensure staff (particularly new staff) are equipped to deliver increasingly high quality standards of service.
Close the loop today
Our free trial will give you plenty of opportunities to experiment with fast, effective feedback surveys, and create a feedback loop. We integrate with practically every platform and generate some of the best response rates in the business. Set up or enhance your customer feedback program today.
https://www.customerthermometer.com/img/Blog-35.jpg
496
1420
Elisabeth
https://www.customerthermometer.com/img/[email protected]
Elisabeth
2023-01-31 18:34:17
2023-01-31 18:34:17
Closing the customer feedback loop