How your customer feedback process can keep up with tech trends
Comprehensive new research from Ofcom shows how tech behaviors in Western society have changed in the last 10 years. It's an illuminating picture of the UK consumer market, whose trends can easily be seen at work globally.
At its heart is a story of how humans are becoming ever more dependent upon connected technologies. This is a mega-trend with massive implications for how organizations go about requesting, collating and analyzing real-time customer feedback stats.
Note: all figures taken from Ofcom's Communications Market Report (2nd August 2018).
5x more people own a smartphone than 10 years ago
Just 17% of consumers owned a smartphone in 2008, compared to 78% today. The growth is even bigger in tablets, shooting from 2% to 58% in the last decade.
This tells us how essential it is to have customer feedback processes that are optimized for the smartphone and tablet environment. Backing this up is the fact that desktop PC ownership is in decline, falling from 69% to 28% since 2008.
Only 29% of over-55s never go online
The younger you are, the more likely you are to embrace the internet for communicating with friends and brands alike. But it is a mistake to think that older consumers shun the internet in their droves.
Even in the oldest bracket (65 years+), 64% use the internet. Crucially – the figures are all growing.
This is a wake-up call for any brands still hanging on to outdated forms of CSAT questionnaires and feedback mechanisms for fear of alienating elderly demographics. And as time ticks by, old habits are being replaced.
Women spend more time connected than men
The myth that technologies are a male preoccupation has been exploded with the revelation that women spend more time online than men. This new development is especially true in the 18-34 age bracket, where the difference is 30 minutes per day.
This insight challenges traditional stereotypes and should influence how brands interact with, and get feedback from, the female demographic. This also feeds into other published research that shows the superior purchasing and decision-making power of women.
Mobile voice calls are in decline (even though they are cheaper than ever)
Having reached a peak of 159 call minutes per monthly subscription in 2016, mobile calls are now in decline. This could be the start of the same freefall witnessed in fixed voice minutes, which are now half what they were just five years ago (from 103bn to 54bn in 2012-17).
This should serve as a wake-up call for any customer satisfaction professional who believes in a 'phone-first' policy for collecting feedback. Consumers just don't want to talk, preferring instead to engage with apps and messaging services.
71% of consumers are literally 'always-on'
How consumers think about their smartphones says the most about digital dependency in 2018. A whopping 78% say they could not live without their devices, while 71% admit to never turning off their device.
The amount of time spent online today is double that of 10 years ago (up from 12 to 24 hours per week). 19% of adults said they spend more than 40 hours each week online, up from just 5% in 2007.
Once again, these insights paint a compelling picture of how connected consumers are. However, it would be a mistake to assume that consumers therefore have plenty of time to respond to brands' requests for customer feedback. If anything, the research indicates that consumers are busier and more distracted than ever. Brands must respond with relevant and non-disruptive approaches to extracting CSAT insights.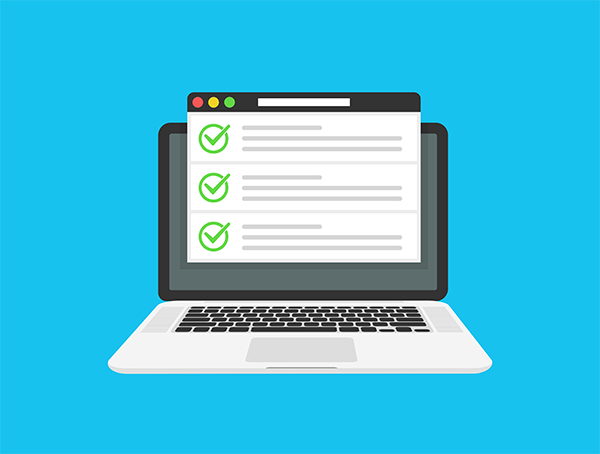 The average mobile user checks in every 12 minutes they are awake
Researchers estimate that the average Android user (assuming they sleep eight hours a day) checks or uses their smartphone every 12 minutes they are awake.
This speaks volumes about the extent to which individuals are accessible and contactable in real-time. Brands can capitalise upon this by asking for customer feedback at precise moments of greatest relevance, such as directly following a support call.
Direct mail revenues drop 28% in five years
Back in 2013, direct mail expenditure was 10.9% of all advertising expenditure. The full-year figures for 2017 show this has dropped by almost one-third to just 7.9%. Couple this with an overall 13% drop in letters volume over the same period, and it's clear that communicating with customers through the post is a dying medium.
There are plenty of arguments for continuing to persist with the post, but mailing out lengthy customer feedback questionnaires with pre-paid return envelopes surely isn't one of them.
Getting feedback in this new tech-behavior environment is tough using traditional methods. Give Customer Thermometer a go today, for free. Enter your email and a password below, no credit card needed:
https://www.customerthermometer.com/img/customer-feedback-process-blog-header.png
248
710
Lindsay Willott
https://www.customerthermometer.com/img/[email protected]
Lindsay Willott
2018-08-07 12:23:21
2021-05-05 12:43:37
7 Stats To Make You Think Differently About Your Customer Feedback Process