Aiming for the best NPS score is a good objective, but what's better is targeting an achievable score in the context of your competitors. Beating those guys is what matters, and knowing what NPS score you need to come out on top is critical to setting the right goal. 
This is where NPS benchmarking comes in. In this post we explain what NPS benchmarking is and how to approach the question of NPS benchmark data. We'll also explore the new NPS benchmarking tool on the Customer Thermometer platform that helps brands track and report against NPS performance relative to these industry standards.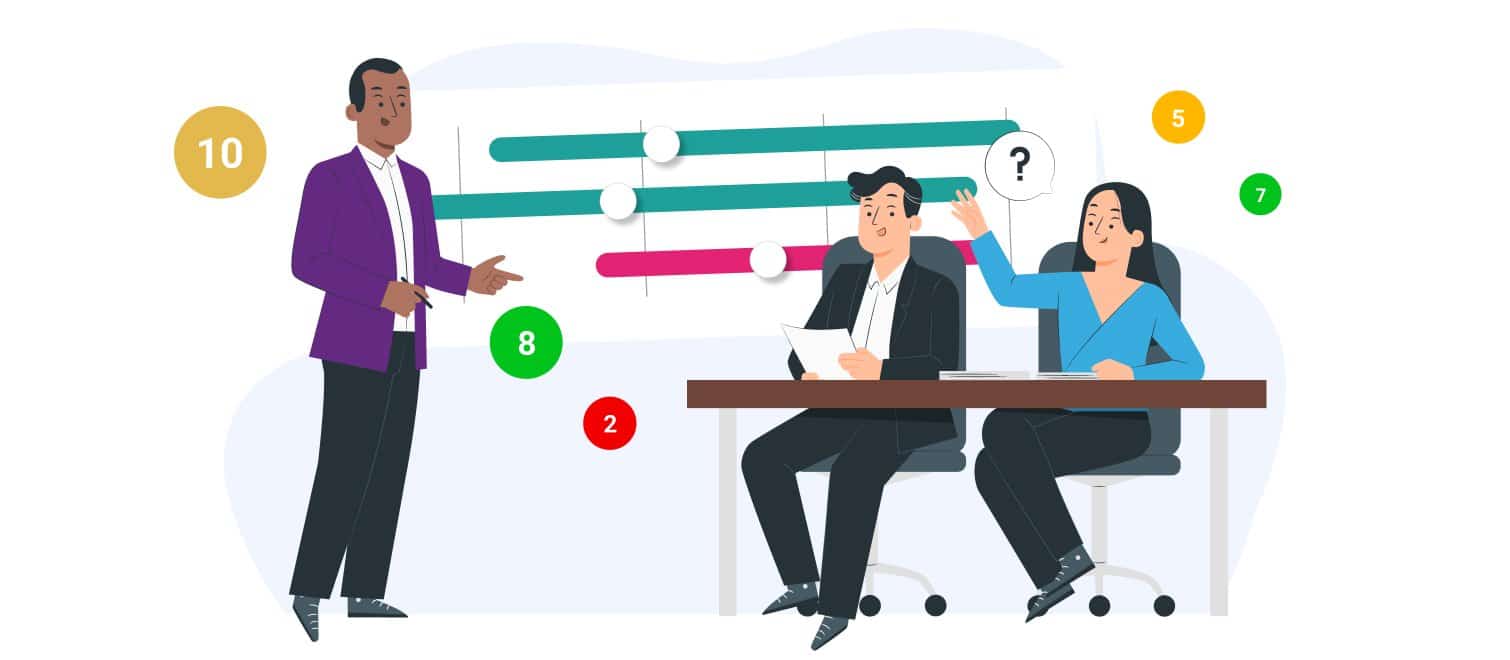 What is NPS benchmarking?
NPS benchmarking is where organizations use average NPS scores for their sector to benchmark how they're performing in relative terms. For example, an airline with a current NPS score of +20 needs to understand what this means in a competitive context. Are they way behind, miles ahead or about average for that industry sector? How much can they realistically expect to improve this score in the next 6–12 months and what's their plan for making it happen?
New to NPS? Net Promoter Score, or NPS®, is the most popular customer metric that organizations track and report against. It tells business leaders how positive and loyal their customer base is, and the best NPS scores are often used in marketing aimed at prospective customers.
Check out our Ultimate Guide to NPS for more.
What is NPS benchmark data?
Millions of organizations calculate their NPS scores. NPS is a global phenomenon that's followed by businesses of all sizes and from every sector. The upshot is there's plenty of NPS data floating around that gives a good picture of what high, low and average looks like depending on what kind of business you are.
You can start by researching the publicly available NPS score data relative to your industry. There are many sources for this and a quick internet search will uncover them. It's an important step because NPS benchmarks can differ significantly between industries, with sectors like credit cards typically averaging around +40, while cable TV and ISPs can average up to 30 or 40 NPS points lower.
As well as an average, look for any data on outliers. For example, airlines may average out at around +25 but there will be a wider band either side of that where the best and worst performers reside. This is the envelope into which you should try to steer and maintain your own NPS score; ideally above average but with some guide rails that show the high and low boundaries of your industry's data distribution.
Add NPS benchmarking to your NPS reporting and analysis
So, spend a few minutes researching the NPS benchmark data for your industry. This is literally all you need to make the most of the new Customer Thermometer NPS benchmarking tool.
What is the NPS benchmarking tool?
The new NPS benchmarking tool is part of the Customer Thermometer reporting suite. It allows you to compare your own NPS against whatever external NPS benchmarking scores you choose to draw on. This is a powerful capability that allows far better contextualization of your score against other industry leaders or data pools. 

Rather than dictate industry NPS data sources to you, the feature allows you to enter any researched, perceived or aspirational values. Note that you can also operate the NPS benchmarking feature without entering any benchmark data, in which case reports will simply display with 0 as the average and -100/+100 as the bands.
How does the NPS benchmarking feature work?
The feature is available now and simply requires NPS to be enabled on your account. This will be shown in your Settings. Any number of industries or data pools can be added, and these can be edited or deleted at any point. Apply labels to each data set as required, and input your values for average, low and high.
Watch this video to understand more.
Step-by-step instructions on activating and using the feature are explained here. 
NPS benchmarking reports
The Customer Thermometer NPS benchmarking tool is a great way to contextualize your NPS score, providing reports that show how your company's NPS is trending compared to average industry performance. Any NPS benchmark reports you produce will load with the following key metrics.
Industry low score (if inputted) 

Industry average score

Industry high score (if inputted)

Your NPS (including the percentile) – this is your accumulated NPS across all Thermometers within the account.
You will also see a report marking all industries you have added and where you sit against the industry's NPS average.

For further guidance, ideas, best practice and resources about Net Promoter Score (NPS®), explore our Ultimate Guide to NPS. It's full of extensive background on how to collect NPS feedback, how to calculate NPS scores, devising NPS strategies and lots more.
https://www.customerthermometer.com/img/Blog-37.jpg
496
1420
Elisabeth
https://www.customerthermometer.com/img/[email protected]
Elisabeth
2023-03-30 11:50:34
2023-03-30 11:50:34
NPS benchmarking with Customer Thermometer