We live in an 'everything-as-a-service', subscription economy. It's a world where IT MSPs (managed service providers) fit perfectly, offering perpetual access to the latest tech in an opex-based business model. 
Feedback is central to MSP success because circular business models demand constant, real-time customer understanding. Always serving means always listening to and acting on the latest customer feedback. All MSPs must use this feedback to both obtain and retain customers.
The key metric for MSPs is customer lifetime value (LTV), the measure of how much a customer is worth during its relationship with you. Maximizing LTV means continuing relationships for as long as possible – potentially forever because the need for MSP services never goes away – and optimizing customer loyalty.
We'll explore each constituent part of the typical MSP customer lifecycle and how and why getting feedback is so important:
Harnessing customer feedback findings to attract new customers

Using customer feedback to optimize the sales process

Applying customer feedback to make onboarding slicker

Leveraging customer feedback to maximize customer success
Employing customer feedback to optimize retention
Utilizing customer feedback to generate the best NPS scores  
Learning from feedback to minimize employee churn

Developing better products and services off the back of customer feedback 
Why is it so important/what benefits are there to MSPs collecting customer feedback? 
Before we do that, let's briefly look at 8 reasons why MSPs who collect and act upon customer feedback achieve more than those that don't:
Customer feedback helps MSPs attain 'forever relevance'
MSPs operate a circular, rather than a linear, business model. This means that customers are perpetually engaged and must be kept continually satisfied, even as expectations and requirements change over time. And it's this change in the face of constant pressure to keep up where customer feedback is absolutely integral. Aiming for being 'forever relevant' to customers takes a commitment to always understanding what individual customers want and expect.
Customer feedback tells MSPs what they're doing right (so they can do more of it)
It's one thing using customer feedback to see which customers are happy (and how much), but something else entirely to work out why. Knowing precisely what makes customers happy allows you to target where to be more consistent in your service delivery and support, so that customers are encouraged to come back for more. Identifying areas of improvement in this manner can also serve to attract new customers too.
Customer feedback tells MSPs what they're doing wrong (so they can do less of it)
As above but the other way around. Knowing the drivers behind customer dissatisfaction is a golden opportunity to put things right strategically and tactically. It could be a customer-facing agent that needs to retrain. Or you need to adapt how you deal with certain customers in certain situations. The key is using customer feedback to accumulate knowledge, not just process actions – you need the system to develop a memory, not simply react. 
Customer feedback helps MSPs improve products, services and the whole portfolio
Don't think of customer feedback as isolated to customer-facing processes and staff. Its effects should be as far-reaching as possible. Customer feedback can be really useful in helping to find bugs and raise potential feature enhancements to MSP services. This in turn is a boost for customer retention and loyalty over the long-term.
Customer feedback helps MSPs be easier to do business with
MSPs can target feedback questions at specific parts of the customer journey in order to understand where to reduce delay and friction. This makes the experience an effortless one, increasing customer satisfaction. 
Customer feedback helps project MSPs' customer-centricity
Using customer feedback transparently shows that you put the customer voice first. You care what customers think and are prepared to act on it too. That's a powerful message you can take forward into marketing and competitive positioning. You can also externalize the results of customer feedback in the form of metrics like NPS and CSAT.
Customer feedback helps MSPs prevent customer churn
Customer feedback – especially the negative stuff – gives you advance warning of any customer who looks like they'll churn, so you can stop that from happening. That's just on an individual customer level. By learning from these events, you can develop wider improvements that make a demonstrable difference to customer retention overall. 
Customer feedback boosts MSP word of mouth
Encouraging customers to talk about you can take on a life of its own. MSPs that leverage positive customer feedback can exploit great comments and stories that wouldn't otherwise get heard about. Share these among internal teams and amplify them through external marketing. Give happy customers an outlet for their positivity via referral programs and leaving reviews on third-party sites.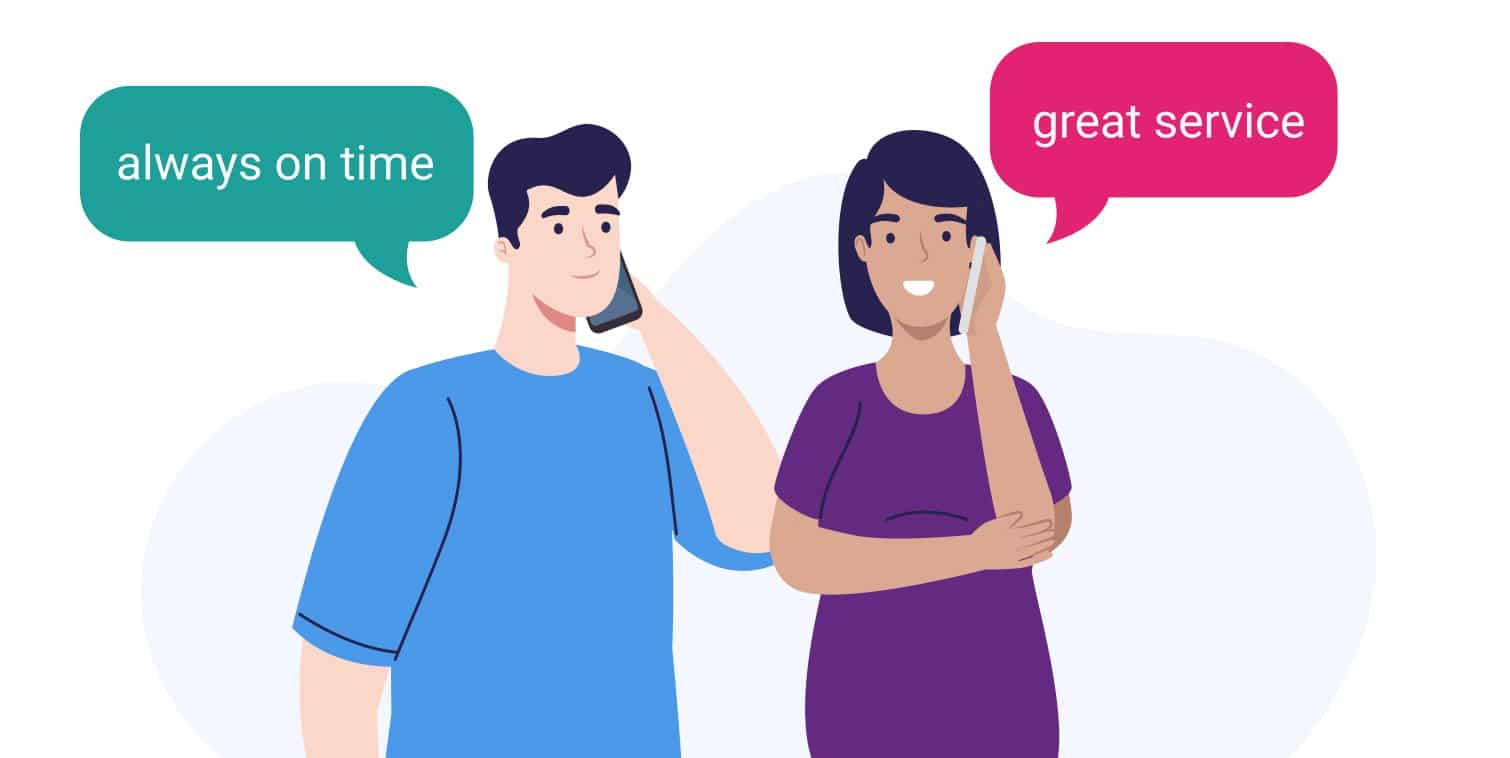 How does customer feedback help attract new MSP customers?
MSPs can get the benefit of customer feedback before the customer lifecycle even happens. This is done in two ways:
Externalizing feedback data on existing customers to show prospects what they're missing 

Gathering feedback about outbound marketing tactics to refine and improve performance
Using customer feedback data as a magnet for prospects
What better way to raise awareness of your company than via the positive comments and reviews of your customers? This bold strategy helps you highlight stories of customer success, and helps prospects understand your USPs. It's also a good way of inferring that you are a 'listening' company that's in tune with what customers tell you. 
Fine-tune marketing tactics with customer feedback 
The performance of marketing activities is easy to track but can be notoriously hard to understand. Customer feedback can shine a light onto the reasons why some tactics work better than others. This helps you do more of what you're doing well, and less of what you aren't.  
How does customer feedback help optimize the MSP sales process?
MSPs seek to achieve a more efficient sales engine. Once prospects are in the lead funnel, MSPs must shorten sales cycles and get better at closing deals. Both MSP sales objectives are supported by a customer feedback system.
Shortening sales cycles thanks to customer feedback
MSPs with well-run feedback systems can share and apply these insights to shorten sales cycles. Real-time feedback allows MSPs to demonstrate to their prospects up-to-the-minute/trending satisfaction of customers just like them. 
MSPs can also use feedback dynamically to optimize the sales cycle. For example, obtaining feedback on proposals and how sales reps operate.
Customer feedback aids faster deal closures 
Customer feedback makes it easier to call upon appropriate references quickly, and share answers from customers to the questions they're asking. Why not highlight examples of your customer delight framework as a differentiator?
Close customers by showing how feedback is central to your customer-centricity as a business. This is really important as customers stand ready to make potentially long-term commitments. Show how you apply feedback to adapt to changing demands and always remain relevant to their needs.
How does customer feedback help improve MSP onboarding efficiency?
The MSP onboarding process sets the tone for the customer relationship to come. It's the first thing customers will see you do. MSPs need to capitalize on the opportunity to make a good first impression and understand and manage expectations going forward.
Onboarding is also a time of great risk where customers can occasionally be prone to churning if all doesn't go to plan. The implementation of services has got to happen correctly and efficiently. It pays to optimize onboarding processes as a repeatable set of actions that get matters off to the best start.
Use the onboarding phase to telegraph your customer feedback approach
A lovely way to begin the MSP customer relationship is with a welcome pack. Welcome packs should be part practical, part fun – and you can use feedback to hone what goes into them.
Even if you opt for just a welcome email, the start of the onboarding process is a chance to describe the role of feedback in the days and weeks to come. So lay out why it's so important to you, how much you value it, how you'll collect it and how you'll act on it. 
Map the customer journey map of the onboarding process
The onboarding phase is also the first part of the customer journey and we advocate 'mapping' this in detail. Specifically:
Charting in a visual framework the sequential steps each customer must go through

Mapping this against customer touchpoints (points of interaction) such as discovery audits, billing initiation, go-live/switchover day and user training sessions.

Examining this in detail for any obvious signs of friction, unnecessary effort and delay
With this in place you can use customer feedback at each relevant touchpoint to get feedback about each touchpoint. That way you can get the customers' views on what might need improving to make the onboarding process better. The trick with this approach is to continue doing it over and over again. This fuels continual improvement of the onboarding process. Try and find out things like:
Are they getting what they expected?

Are they getting what they need?

What's taking too long?

Are they having to repeat themselves?

What else can you do to make them happy?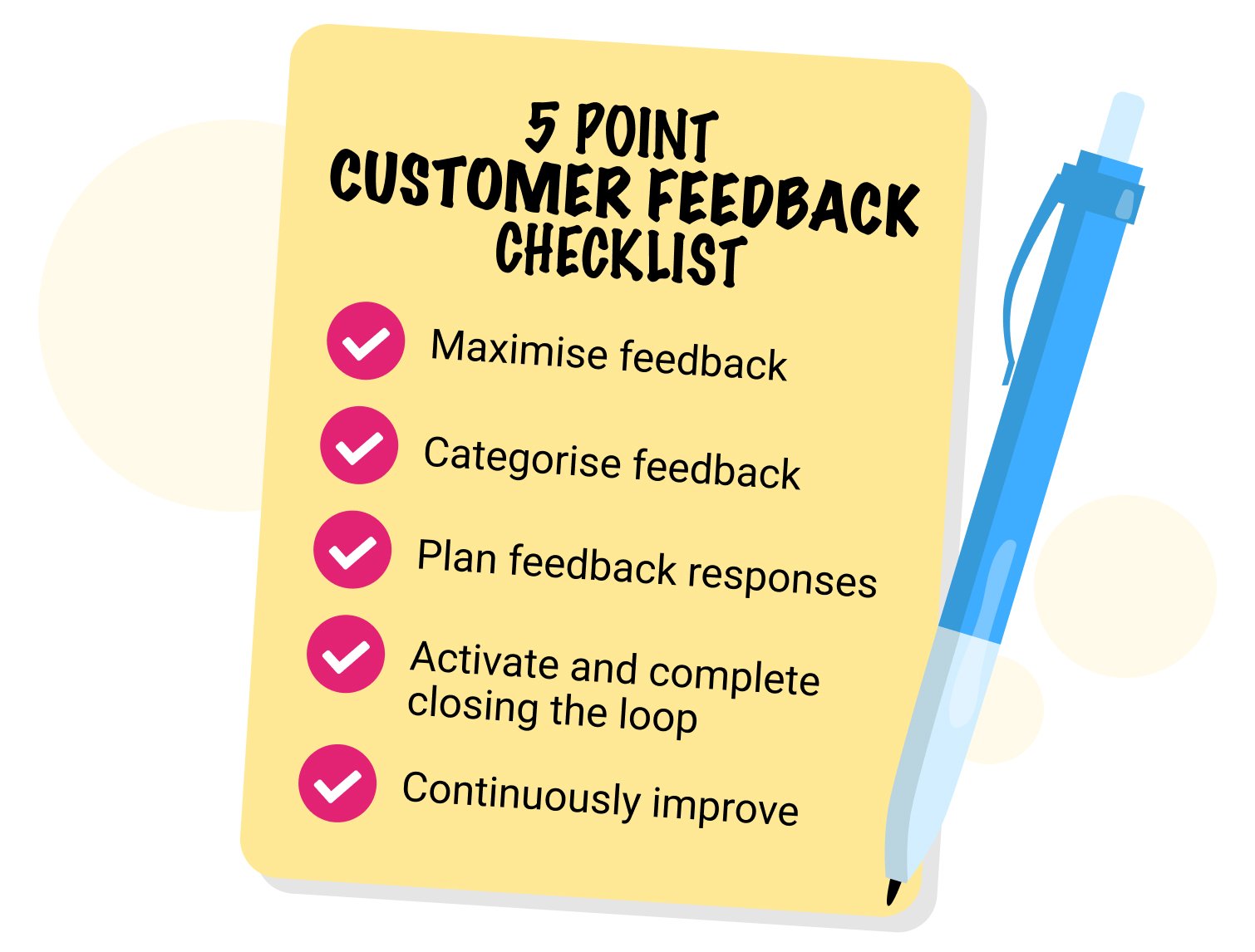 How does customer feedback help increase MSP customer success?
Customer success is the effort MSPs put into enabling customers to be successful through the use of MSP services. So what's customer feedback's role in optimizing that?
Fundamentally it's about listening to the voice of the customer and acting on it. That second part is too often overlooked. That's because even the most attentive businesses can get sidetracked when customers are telling them about their experience. 
Ask for as much feedback as possible 
Many MSPs are rightly concerned about overdoing it with being in their customers' faces about customer feedback. What's important to recognize is that customer survey fatigue arises when too much effort is asked rather than – necessarily – asking too frequently. If you've found a way to maximize customer feedback without it becoming onerous, you're probably using Customer Thermometer! The more feedback you get, the greater the insights you can generate. Ask simple, non-disruptive questions via one-question surveys. Make them fun, engaging and practically effortless.
Prepare how to respond to feedback before it arrives
Customer success comes down to finding out what customers need to be successful and then giving it to them. Easier said than done! But if you make that your focus, you'll inevitably realize the efficiency gains of doing some prep work and systemizing your responses.
Our advice to MSPs is to create a feedback response planner and learn how to use it. This enables you to dedicate resources to the feedback response process so that actions have more impact and relevance. It allows you to strike while the iron is hot; capitalizing on positive feedback by following up for further marketing opportunities in a timely way. On the flipside, it allows you to jump on emerging customer negativity as soon as it's happened. A good response to bad feedback can be a massive long-term boost to customer loyalty via a phenomenon known as the service recovery paradox.
Make feedback core to your customer success strategy
Getting organized and strategic should encourage you to position a professional customer feedback system with senior leadership. Show them the value of customer feedback as it applies to your customer success strategy. And show customers too that their feedback is valued and transparently put to good use.
How does customer feedback optimize MSP c
ustomer loyalty and retention?
Here's a great stat for you – 95% of MSP customers have switched to another provider because they were unhappy with the service. Only 5% switched on price!
Clearly there's much to gain by optimizing the quality of service and support offered to all customers. However, there's more that customer feedback can do to engender loyalty and mitigate churn.
Learn from c
ustomers that do churn
Churning customers is a fact of life. So take the positives where you can, which means ascertaining the reasons why people left when asking for feedback. Often these are things that are repeated in various customer experiences. Once you know what they are, you can change things to stop them from happening. You can also get better at spotting the signs of churn before it happens.
One tactic is the post-cancellation survey, where you quiz outgoing customers on the reasons for their exit and what you could have done better.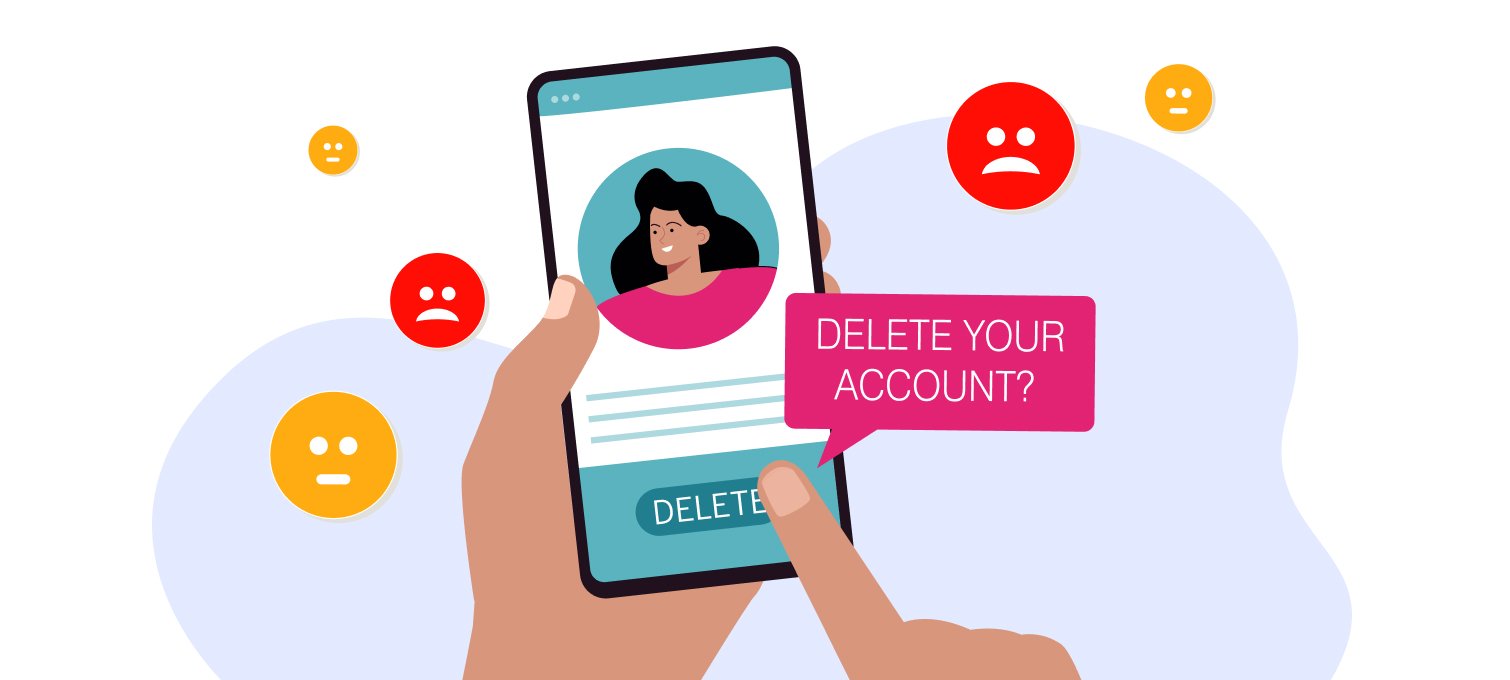 Strive for instant feedback – especially if it's negative
Sometimes there's a window of opportunity to see an unhappy customer about to leave and 'rescue' that business. Speed is of the essence here, else you'll either find out too late or take too long putting a fix in place. Every second counts. You should also be unafraid of inviting complaints and negative feedback in general. It shows you want to improve, are honest and transparent. And you'll learn tons about what to do more or and less of.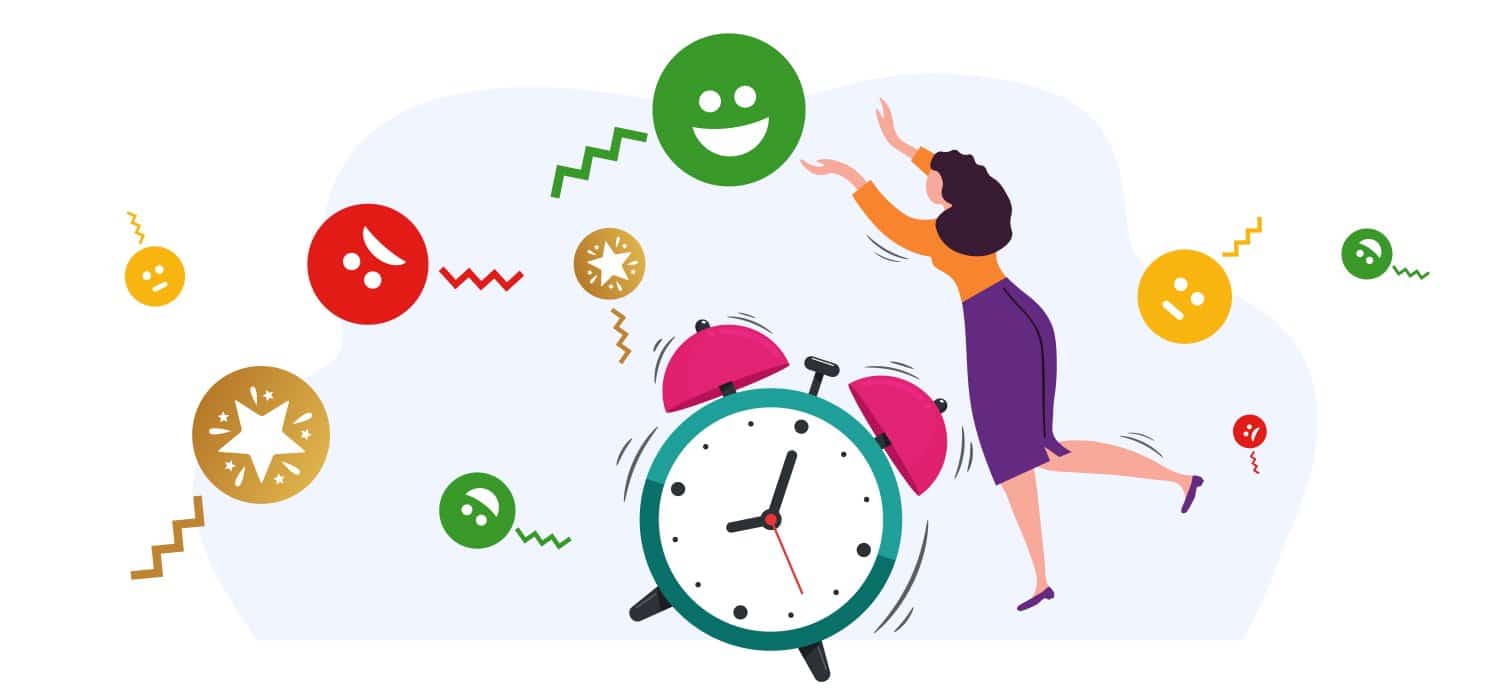 Harness QBRs
QBRs (quarterly business reviews) are essential touchpoints in many MSP customer relationships. We recommend planning and executing these as a matter of course, and giving feedback a starring role. For instance:
Using customer feedback metrics to track improvements in performance and service

Showing where specific feedback was raised by the customer and what you did in response
Ultimately you want to be going into every meaningful operational and commercial interaction knowing as much about your customer's stance as possible. Customer feedback does that, and QBRs are a fantastic platform to formalize that. 
How does customer feedback help minimize MSP staff churn?
Staff shortages and skills shortfalls are a common driver behind the MSP phenomenon. It's a major reason why there are so many successful MSPs! However, MSPs also face challenges locating and retaining talent. Employee retention is just as important in MSP-land as customer retention.
Precipitate the right vibe and culture
People want more than just a job and salary – they want to feel part of something bigger, draw together as a team and achieve meaningful goals. Just by having a customer feedback program you're showing accountability to quality standards that are set by customers. You're also building a customer-focused culture that everyone can buy into. Keep that going by regularly obtaining feedback and sharing the results with employees.
Reward and incentivize individuals
Customer feedback can really highlight your star employees, and this can act as a great reward and motivator for continual improvement. Consider asking customers for feedback about specific employees (e.g. support engineers) and using that data to run leaderboards with individual and team prizes. Celebrate successes and learn from what works – keeping everyone happy and achieving. 
Leading MSP, NewCMI Ltd, uses customer feedback to put staff incentivization and customer retention on an equal par. Read how in this case study.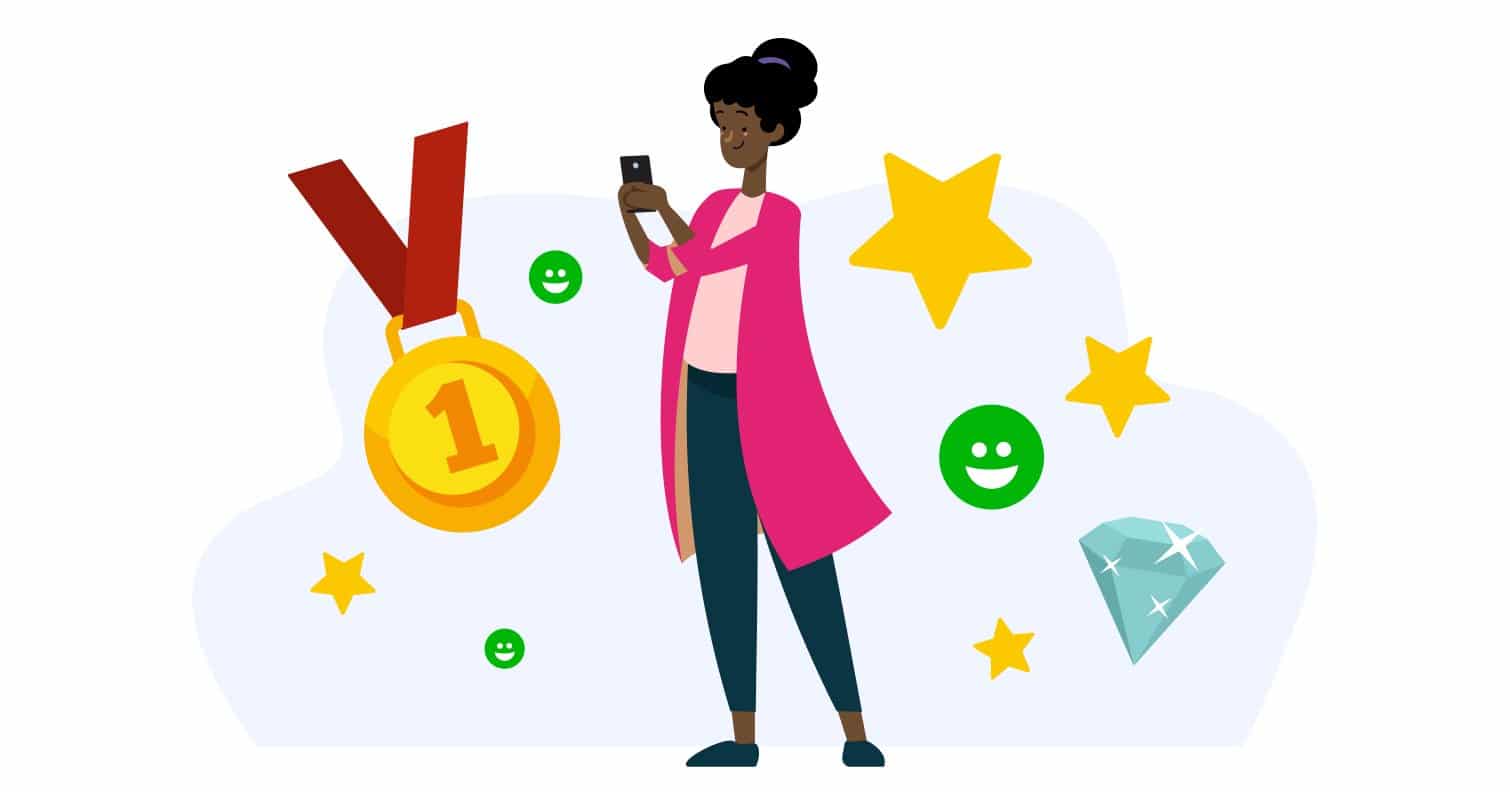 Drive feedback insights into training programs and knowledge bases
Learning the right skills via training and mentoring is crucial to employee satisfaction and wellbeing. Customer feedback can inform training programs by surfacing the insights from the best and worst interactions. If individual customer-facing staff are underperforming, feedback can point to where they're going wrong and how to improve. All these learnings can be applied to dynamic knowledge bases for new employees to draw upon.
Don't forget to track employee feedback too
We've focused almost entirely on customer feedback so far, but you can reduce employee churn by garnered staff feedback too. Regular pulse surveys are a great way to do that,  targeting questions that focus on employee satisfaction and wellbeing in particular.

How does customer feedback help drive MSP product/service development?
Much of the focus around MSP customer feedback is on the quality of customer service and support processes. Specifically, how well customers are served when something goes wrong, and how well the MSP understands and responds to customer expectations as they evolve.
Another major benefit of customer feedback is how it influences the design and development of new products and services. This is particularly important to MSPs as they strive to bring new technologies to market and differentiate service wraps when underlying solutions and pricing are very similar. 
Bug fixes and feature candidates
A primary application for customer feedback in service development is locating bugs and feature enhancements. Technical and service delivery teams can periodically mine the latest customer feedback to look at potential improvements as well as locating issues that pre-release testing didn't uncover.
Bundling products and services
MSPs tend to partner with a number of key vendors who provide the underlying technology solutions that are then packaged to MSP customers. MSPs find that choosing the right combinations of solutions allows them to position as generalists or specialists, and there are often trade-offs between aligning with innovative new vendors versus less innovative but better known competitors. Knowing what customers perceive of these propositions is crucial to standing out and can influence medium to long-term planning.
New requirements and capabilities
Horizon scanning is another key consideration for MSPs and again an area where customer feedback adds value. Customers may be looking for niche solutions in underserved areas of the market, or identify emerging requirements that could soon become a mass-market need. That's the nature of technology, but MSPs need to be on top of this and what customers think about it.
How should MSPs approach developing a customer feedback strategy/plan? 
Listening to the voice of the customer should make perfect sense, but not every MSP has a formalized process for customer feedback. As we'll see in the remainder of this guide, there are numerous further areas MSPs should concentrate on to develop a coherent strategy for collecting and acting on customer feedback. These include:
Getting executive buy-in that customer feedback is integral to MSP business performance and differentiation

Setting objectives for what customer feedback will be used for and what quantifiable benefits it will bring

Deciding how to segment customers and which customer contacts to target

Organizing how to manage and respond to customer feedback

Optimizing customer feedback processes for speed (freshness) and accuracy

Ensuring the appropriate resources are available for feedback to be escalated to, who will respond to it, on what basis and within what period

Selecting applicable customer feedback channels and methods

Implementing a professional customer feedback system, testing and integrating with associated CRM, help desk and other platforms

Choosing which customer feedback metrics to track, benchmarking scores and setting improvement targets

Applying customer feedback at various points throughout the customer lifecycle

Aligning customer feedback with personnel, training and recruitment policies

Exploring the opportunities for employee feedback

Seeking continuous improvement of the customer feedback process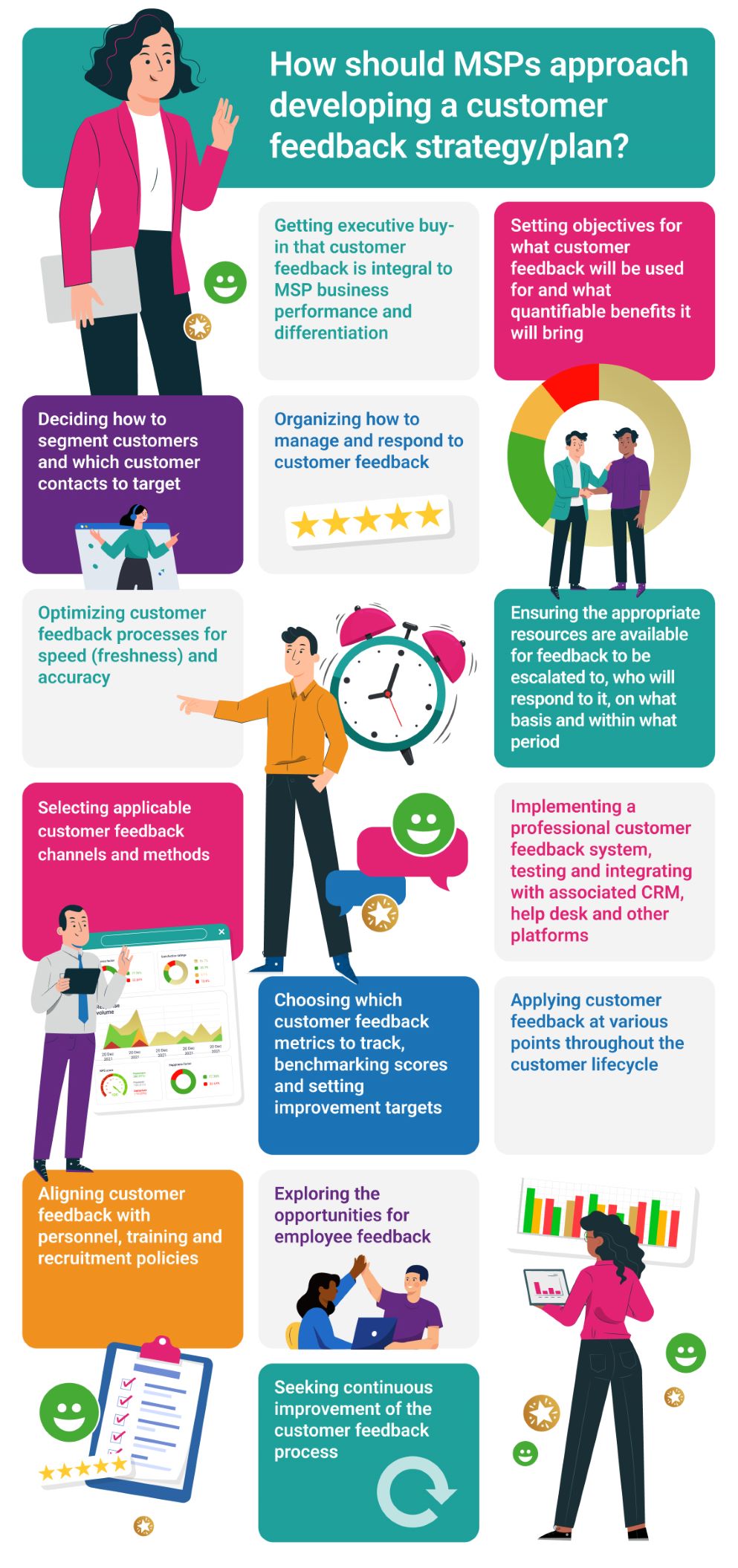 What kinds of MSPs should collect customer feedback?
MSPs (managed service providers) are in the business of delivering an ongoing service to their customers. By MSP we mean 'IT MSP' – a broad group of cloud-driven IT managed service companies that deliver powerful technology solutions (mainly B2B) for a flat monthly charge. This model alleviates the pressure of finding and implementing the latest technology solutions, and finding the capital to pay for it. It's part of the "as-a-service" revolution that naturally encompasses software, data storage, cybersecurity and other IT functions. 
Types of MSPs best suited to customer feedback strategy
Not only should every MSP collect customer feedback – every business should! However, MSPs with the following characteristics will benefit most:
MSPs with a large number of customers

MSPs with customers that have diverse requirements

MSPs that offer a broad range of services

MSPs that continually innovate

MSPs in highly competitive market segments

MSPs seeking to position themselves as customer-centric
How can collecting feedback lead to a deeper customer conversation?
MSPs are most successful when they're regarded by customers as strategically valuable business partners. That way lies customer loyalty and the recurring revenue benefits that go with it. Staying close to customers ensures longevity and more opportunities to cross-sell and upsell.
The challenge with "continuing the customer conversation" is having things to talk about. Things that aren't always raised by the customer (this can be exhausting) but rather 'detected' by the MSP. Likewise, it's tiresome and smacks of short-termism when the conversation is fed by sales tactics rather than the customer's strategic objectives.
All this points to feedback as a critical tool in supporting meaningful interactions and maintaining the MSP's strategic value in the eyes of its customer. That counts for the latest issue that's causing delight or consternation. Equally, it includes tracking the emerging strategic topics and challenges the customer needs to overcome (with the MSP's help) to be successful.   

What are the best ways for collecting customer feedback?
There is an astonishing array of ways to collect customer feedback. However, in the MSP model, service delivery is mostly virtual. This means that customer relationships can endure without physical interactions. This limits the types of ideal customer feedback collection models to the purely digital.
That still leaves all the major types of customer feedback collection. These can be grouped as listed below.
Methods of MSP customer feedback collection
Dedicated email surveys

Emails sent to customers with the sole intent of eliciting feedback by way of a survey question or questions 

Embedded email surveys

Surveys embedded into emails you are already sending, such as a renewal alert or support ticket closure notification

Email signatures

Surveys embedded into email signatures as a matter of course

Inbound email

Facilitating customers who want to send unsolicited feedback, either to a known contact or a generic email address (e.g. [email protected]…)
Social media polls

Polls or surveys launched within social media platforms for people to vote on

Social media listening

Ongoing keyword analysis of public social media data to identify chatter about the MSP's brand

Phone/video-based interviews

Remote interviews (typically pre-arranged) with customers to ask for feedback on certain topics 

Webchat survey

Survey launched within the MSP's webchat facility (these often relate to asking feedback about the chatbot experience)

SMS survey

Survey facilitated via SMS exchange, though nowadays considered quite old-fashioned

In-app survey

Survey question or questions that pop-up during the MSP app experience

Web feedback form

Simple feedback form hosted on an easily accessible MSP web page for unsolicited feedback to be left.

Third-party reviews sites

Regular audit of third-party review sites where customers may have left qualitative feedback or quantitative 'ratings'.
Which specific individuals should MSPs collect feedback from?
MSPs have two primary audiences that they deal with every day, and both are critical to the success of the customer relationship. Focusing too heavily on one group over the other can result in customer churn and revenue loss. The two groups are:
Decision makers

: the people who decide which MSP the customer works with and regularly assess the ability of the MSP to meet changing expectations and requirements. These are the important people who can switch MSPs at the stroke of a pen. They deal with commercial negotiations such as service delivery, performance and costs.

Users

: the people who experience the MSP services every day. The group of users will naturally include decision makers. There will also be another subgroup of administrators and supervisors who may deal with the operational aspects of the MSP contract more than standard users. 
Needless to say, gathering customer feedback from both groups is extremely important. What this naturally leads to is the realization that you need to collect customer feedback from everyone.
However it does get more sophisticated than that. MSPs should be able to categorize different groups and potentially ask them different questions at different times. This will allow the MSP to delineate nuances in responses, particularly around critical events such as QBRs and contract renewals. 
Specific vs. representative MSP customer feedback
Up to this point we've been looking at MSP customer feedback through the prism of a single customer at a time. In doing so, MSPs can respond to the needs of individual customers on a case-by-case basis. 
But there's the potential to do more with customer feedback than burrow into how individual users and customers are thinking. By looking across feedback from lots of different customers, MSPs can build a representative picture of how whole customer segments (and the market at large) are responding to a range of events and stimuli. For example:
How your smallest customers are reacting to a recent price rise

What financial services customers might want from yet-to-be-launched cybersecurity services

The 3 things that newly onboarded customers would change about the onboarding process
The beauty of representative feedback is that you don't have to get feedback from everybody in order to draw some relatively safe conclusions. This is helpful given that not everyone will give you feedback. A note of caution, however… Collect too little representative feedback and it won't be representative, it will be biased.

When is the best time for MSPs to collect customer feedback?
Gathering customer feedback can be a 24/7 operation, triggered by a variety of factors. It all depends on the mode of feedback, with social media being a good example of round-the-clock activity. 
But what about feedback you ask for and therefore control the flow of?  Listed below are 4 different types of surveys (that can be launched via numerous means) and how they operate from a timing perspective.
Perpetual surveys

: feedback surveys that are not limited to any maximum cadence. An example here would be email signature-based surveys.

Periodic surveys

: feedback surveys timed to go out at certain intervals. These are often via dedicated emails, etc.

Operational surveys

: feedback surveys that are triggered by MSP service interactions. These are more likely to be surveys embedded into service notification-related correspondence.

Transactional survey

s: feedback surveys that are triggered by milestones and events that make up the MSP customer lifecycle. Again, likely to be embedded.
Perpetual customer feedback surveys
Perpetual surveys are often 'injected' into email signatures. This necessitates a small footprint and a one-question survey that allows respondents to just click which response option they agree with. This is very simple using signature management solutions such as Exclaimer, which has Customer Thermometer built in.
This allows MSPs to have feedback surveys embedded into every email they send. Each can be tailored by department or even by individual.
Periodic customer feedback surveys
Periodic surveys happen at regular intervals (e.g. monthly, quarterly, annually). Typically sent out via email (though potentially SMS, in-app, or other means), their purpose is to act as a signpost to a hosted feedback survey.
Periodic surveys are a common feature of MSP customer feedback strategies. They're solid! They also work well alongside other types listed here, recording insights at a regular cadence rather than in tune with the ebb and flow of how customers experience you. Periodic surveys will let you extract customer data whatever's happening with customers, helping you feed internal reporting requirements. Scotland's top MSP, Grant McGregor, uses a 6-monthly NPS survey alongside other customer feedback measures. Read more in this case study.
Operational customer feedback surveys 
Operational surveys are far more pertinent to the MSP customer experience. Here, timing is central. It's all about piggy-backing on those notifications and alerts that punctuate service interactions so that you can collect accurate, in-the-moment feedback. For example:
New service confirmation email 

Tech support ticket closure email 

Daily performance report email
To make these existing communications into operational customer feedback surveys simply takes the addition of a relevant survey question. Taking the examples listed above:
"Is there anything else we can help you with today?"

"How do you rate our service?"

"Please rate your experience with us from 0–10."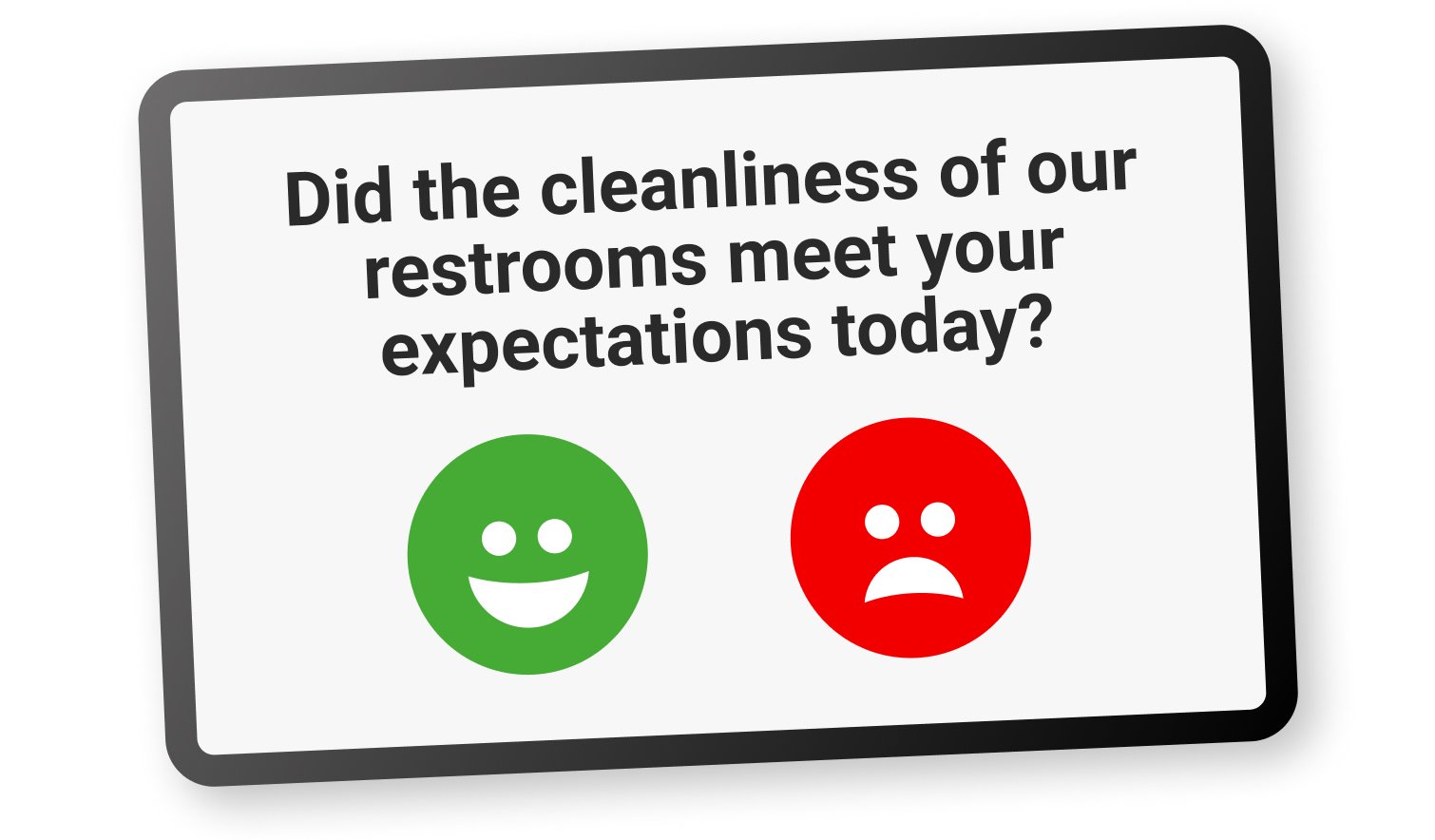 This approach allows you to ask for feedback far more frequently without being intrusive – rather it feels like a courtesy! Such surveys are great for highly specific, real-time insights that are bursting with context. 
"Yes, you can confirm the costs for this service which I can't find anywhere."

Sure, sorry we weren't clearer. The costs are itemized in an attachment to the last email. In case you couldn't open that, here's a brief overview.
"Your service was <<Satisfactory>>"

Thank you for your feedback. We'd like to understand what we could have done better to improve our processes and service standards. Can we arrange a brief call?
That's great – we'll be sure to let everyone on the team know! We're also curious to know what made you give that score. Would you be willing to leave a short review?
Lifecycle customer feedback surveys
Lifecycle surveys are like operational surveys in that they also piggy-back on emails already going out. The difference is that lifecycle surveys are timed around key stages in the contractual or customer lifecycle. Events like, for example:
The end of an MSP trial period

Conclusion of the initial MSP sales process 

Conclusion of the MSP customer onboarding phase

If/when there is an MSP upgrade

At MSP renewal time

If/when the MSP contract ends without being renewed or is terminated
The goal of lifecycle surveys is also similar to operational surveys – to understand the customer's perspective and then act on it as appropriate. 
Best practice is to pursue both lifecycle and operational surveys in tandem. The B2B nature of most MSP set-ups means it's likely they will be different contacts at the same customer organization for each respective survey. This gives you a complete visibility into each account rather than – for example – only looking at the CFO and ignoring service users.
How can I build a customer journey map and apply it?
Customer journey mapping is an essential part of developing an MSP customer feedback strategy. This is where the MSP breaks down all its customer-facing processes into their constituent parts – graphically mapping out actions, touchpoints and dependencies.
Mapping out the sequential customer journey should be relatively straightforward, and there are numerous templates you can work from to do this. The hard part is seeing this through your customer's eyes.
MSP mystery shopping
The first stage to accomplishing this is experiencing what they experience and drawing conclusions. Take a 'mystery shopper' approach to engaging with each stage of the customer lifecycle from initial sales enquiry all the way through onboarding, service and support, renewal and even contract termination. Face up to what you find – some of it might not be pretty!
Leveraging physical and digital touchpoints for MSP customer journey insights
Touchpoints are the points of interaction your customer must undertake to get things done and progress through their customer journey. Things like discovery audits, billing initiation, go-live/switchover day and user training sessions – and that's just during the onboarding phase.
Then ask for customer feedback at each relevant touchpoint to get feedback about each touchpoint. Examine this for signs of delay, unnecessary effort and friction. Last but not least – do something about it! And keep the feedback coming so you can continually improve.
What should I do with customer feedback when it arrives?
Collecting feedback really isn't worthwhile unless you're prepared to act on it. This is key to making a success out of a customer feedback strategy. 
It pays to have some systems in place to deal with customer feedback because it can arrive in multiple different forms, in large and unpredictable volumes, and at any time of day or night. And if you're ramping up your efforts to elicit more and more customer feedback, the challenge of coping with it all will only grow.
Let's look at the critical phases of dealing with incoming customer feedback: receipt, categorization, analysis and action.
Get primed to receive customer feedback
Ideally an MSP will be able to co-assign a team to deal with customer feedback. Not a full-time role/s necessarily, but an accountable function resourced by named individuals. 
All feedback has to be read by someone, especially if it's qualitative feedback. Create a rota of readers to avoid single-person dependencies and arrange illness and vacation cover. 

Time is of the essence. Set reasonable SLAs for how long you'll let feedback go unread. Setting some automated alerts will help enormously.

Ensure all feedback is acknowledged. You don't want customers who've taken the time to contribute becoming disheartened that their feedback fell into a void. Again a certain degree of automation will help, at least in the first instance.

Be sensitive with sensitive feedback to avoid embarrassment and potentially exacerbating issues.
Understand in advance how to categorize customer feedback
Categorizing feedback is important because it speeds up both the process of arriving at conclusions and how fast you respond. 
Dichotomous, multiple-choice and rating questions all lend themselves to rapid categorizations. If customers can answer a question with either A, B or C, you can categorize those responses accordingly. Likewise with a rating system.

You also need to think in advance about what distinguishes positive, negative and neutral responses. This might be straightforward with, for example, a variation on a traffic light set of options. But it's harder to discern if you're asking for free text comments. That's not to disparage open comments by the way – these can be extremely enlightening, but the downside is it slows down categorization and analysis.

Assuming you're using a range of customer feedback surveys for different customer groups at any one time – you need to have an easy way of collecting and sorting data so it doesn't get confused. Context is extremely important. How does – for example – a new piece of negative feedback from a customer relate to where they are in the MSP customer journey?  
Analyze customer feedback on both a micro and macro level
There's always two streams of analysis going on with customer feedback:
What a piece of new feedback from a customer tells you about their specific experience and outlook

How new pieces of customer feedback together shape a broader representative picture of how customers (or a specific customer segment) are thinking
Both have to be accommodated at the same time so that decisions can be informed. On an individual (micro) customer level this is pretty straightforward, and the only complexity will arise when looking back over historic data or comparing data across different contacts at the same customer organization. At the macro level, however, MSPs must perform data analysis to determine trends and establish correlations. Some of the things to consider might include:
Analyzing customer feedback by agent and/or customer-facing team

See what feedback is showing you in relation to individual agent performance. You'll want to identify people and teams who stand out (for better or worse) and apply any lessons across the board.

Analyzing customer feedback by product or service type

Which services within the MSP portfolio mix are getting the best or worst feedback. What are the reasons – price, performance, features?

Analyzing customer feedback by customer journey stage

Which stages of the customer journey (e.g. onboarding, order process, etc.) appear most problematic? Can you see any patterns? 

Analyzing customer feedback by issue or driver

What are the major issues that consistently appear? These could be positive (e.g. "the people I deal with are great") and negative (e.g. "it is just too slow")
Take action on customer feedback
So you received some customer feedback. Now what? As stated above, you really need to acknowledge each piece of feedback as a matter of course. This is the right thing to do, it infers that you care about customer feedback, and it also lets you set the tone and potentially put some expectations in place. Moving on from that, there's any number of actions you might take. Here's 8 of them…
8 MSP customer feedback responses
A customer complained about a nagging issue – so you fixed it once and for all, apologized and made things right

Customers want to know when you'll launch a new managed service for cyber/storage/DevOps/whatever – so you tell them personally and issue a public announcement 

Your latest online ad campaign isn't working well so you ask customers what they think and, apparently, it's very annoying. So you pull the ads and go back to the drawing board.

One of your support agents is lagging behind on the CSAT leaderboard – so you offer them retraining to boost their skills and confidence

Sarah just got her 10th gold-star customer review in a row – so you present her with a surprise reward and instigate a program for extracting and sharing her knowledge among the rest of the team

Your NPS ratings bottom out between 9-10am every morning, which is one of your peak times for support enquiries. So you shift the staff rota for more coverage and faster resolution times. 

The customer feedback you gather during the onboarding process flags some irritation that customers have to repeat key information on separate compliance and training forms. So you remove the friction, making onboarding faster and more effortless. 

A customer writes to tell you they've been able to scale profitably since partnering with your company. So with their permission you promote this story of mutual success to attract more customers.
There are many more examples to list, but you get the picture. The action you take off the back of customer feedback can influence any and every corner of your business.
However, all these examples are relatively reactive and it may take time to arrive at certain decisions. In many cases, unless you're prepared for how to deal with feedback before it arrives, you're always going to be chasing your tail.
How can I pre-plan my response process for c
ustomer feedback?
In this guide we've discussed the concept of rapidly categorizing feedback into groups for subsequent action. This significantly increases the speed at which feedback can be responded to, which is very important to outcomes. 
Get equipped with a customer feedback response planner
Speed is very important to the customer feedback process. As well as fast categorization, the other thing you can do to ensure feedback is rapidly turned into action is pre-plan responses according to type. This is because a good deal of customer feedback will require direct action with the individual customer concerned. And the customers that demand the greatest attention are those providing markedly positive or negative feedback. 
Below is an example of a response planner for doing this. 
Planning how to deal with negative customer feedback
MSPs should ideally commit to having a team member (preferably a manager or above) personally respond to all customers who give negative feedback. In responding to these individuals, 3 things in particular are very important:
Saying that you apologize

Finding out what went wrong

Assuring them you will resolve the issue (and then working to deliver this)
These 3 communications objectives are advised, irrespective of what caused the negative feedback or whether or not the customer is being reasonable. It is simply an earnest, human response to the news that your customer is unhappy. The language you use should reflect that. For example:
"We're really sorry you're unhappy with our service. We work hard to achieve the highest standards and if these have slipped then I apologize on behalf of the whole team. Please, if it's not too much trouble, I'd like to know more about the situation and your experience so we can put this right and learn lessons."
MSPs should be aware of the effect produced if they opt instead for more 'legal' language that may come across as defensive 'weasel words'. Assuming a customer is genuinely aggrieved then you would be compounding the issue further and actively driving them to churn.
If you subsequently find out the customer is unreasonable then you can choose at that point whether to formally admit liability, offer compensatory inducements, enter into dispute, or even deselect them as a client. Completely unreasonable behavior is a fairly remote possibility – most negative feedback is entirely justified and stands up to the adage that "the customer is always right".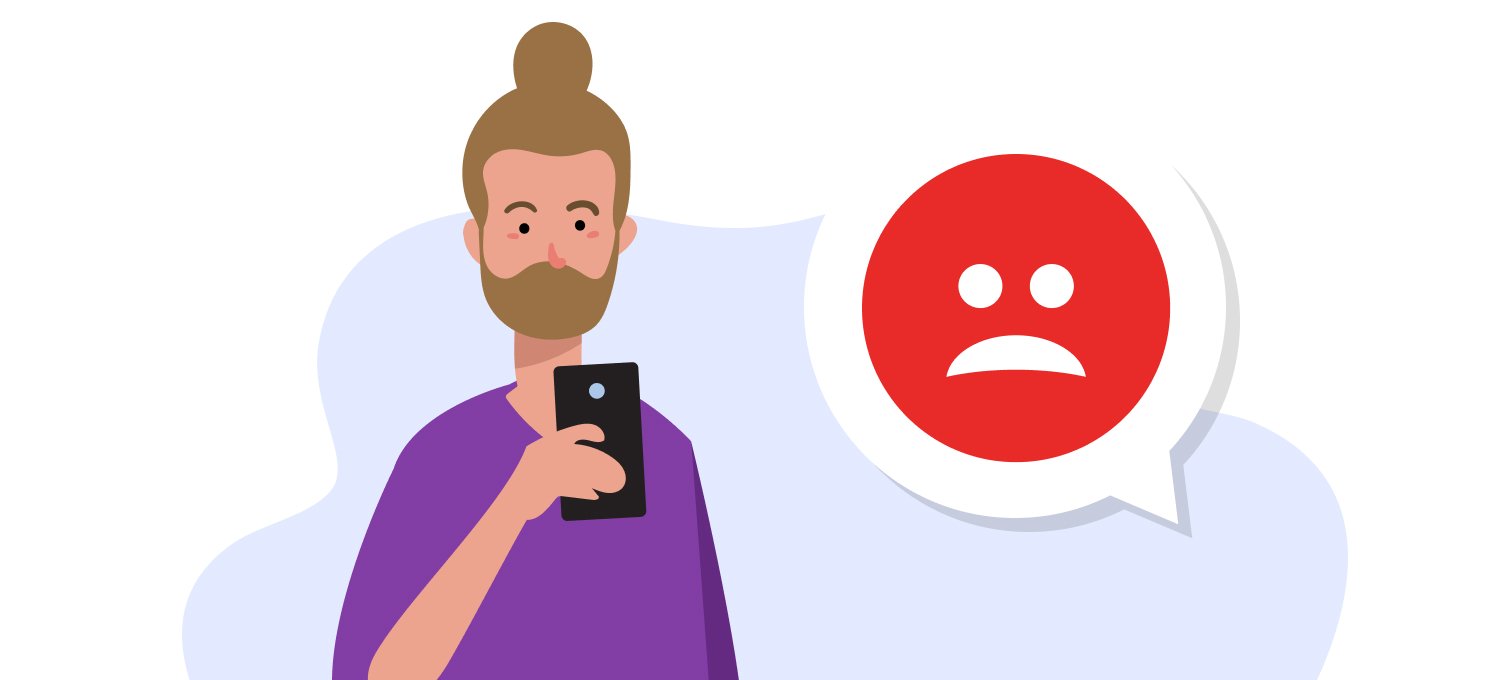 Planning how to deal with positive customer feedback
Speed and pre-planning is just as important with positive feedback. Here, you're striking while the iron is hot to capitalize on customer goodwill. In other words, they've taken the time to tell you you're wonderful – now you need to see how much farther they might go.
Also – as with negative feedback – it's a learning opportunity to explore just what it is your MSP did that made a customer so happy or unhappy. It's imperative that you capture these learnings to fuel improvements and innovations in relevant business areas.
In terms of the happy customer who just posted positive feedback, someone (a manager or above) should personally follow up with them to get the following 3 things across:
That you are really grateful and excited about their feedback. Don't go crazy, but be enthusiastic and positive. Thank them sincerely and say what a difference it makes.

That you want to find out what went so well because you want to keep doing it for them, and other customers too.

That you'd really like to share their feedback to a wider audience – internally and externally – and potentially involve them in a review or some marketing activity
Feedback from happy customers is a great catalyst for lots of interesting case studies and stories. The same goes for encouraging them to post a review to a third-party site, share their story on social media, or join your rewards-based customer referral program.
Which customer feedback metrics are most applicable to MSPs?
MSPs will already have a bunch of KPIs related to customer operations and the technical performance of service delivery and support. We'll assume that all MSPs are well-versed in many of the essential customer metrics such as:
Customer acquisition cost

Customer lifetime value

Resolution rate

Mean time to response/repair

First contact resolution rate

Average handling time
However none of the above strictly deal with customer feedback. For this we've identified the following that all MSPs should consider adding to their KPI dashboards:
How does customer feedback help MSPs measure and maximize their NPS?
NPS (Net Promoter Score®) is a leading customer metric for MSPs and a rich source of outward-facing marketing validation. It records the likelihood of customers to recommend you to other people and is widely regarded as a measure of customer loyalty. MSPs that earn a high score should shout about it!
If you're new to NPS, this short clip tells you exactly what it is and how it's calculated.
There's a whole series of these videos as part of our Ultimate Guide to NPS. Be sure to check this out later.
NPS is 100% generated by customer feedback – it's the only way to generate the necessary data from which to calculate an NPS score. But did you know you can also use customer feedback in clever ways to actually increase NPS score? Here's how…
1. Ask
why
customers scored you 0–10
The only requirement for NPS score gathering is to ascertain each customer's score between 0 and 10. There's nothing stopping you asking why. This should throw up some juicy insights that you can do something about, particularly when you see the same things associated with your best and worst scores.
2. Collect feedback at appropriate points
Timing your feedback request is very important. Ideally you want it to be an accurate reflection of how well you met customer expectations, because that's something you control. So, for example, if you're asking about a recent customer service experience – don't wait minutes or hours to send out the survey. Do it right that second! 
Many MSP helpdesks use a simple 1-click survey embedded within the 'ticket closed' email, so that it's a relevant follow-up point that leaves no room for 'recall bias' that could give you a lower NPS rating that you're worth.
3. Don't make it onerous
We covered this briefly earlier on. The process of gaining feedback needs to be really easy and effort-free for the customer. This increases the likelihood of them participating in the survey as well as making them happier and less stressed.
We recommend 1-click NPS surveys, where you can ask any question – and find out instantly what the customer thought. So you get high response rates, but each response is rich with data. It's a win-win.
4. Close the loop 
We already introduced the notion of feedback response planning and that's a big part of 'closing the loop'. MSPs should do this broadly, but it's particularly effective when combined with an NPS initiative. Closing the loop is essentially a protocol for ensuring these actions are undertaken, which you can log, assign tasks against and measure relative performance for.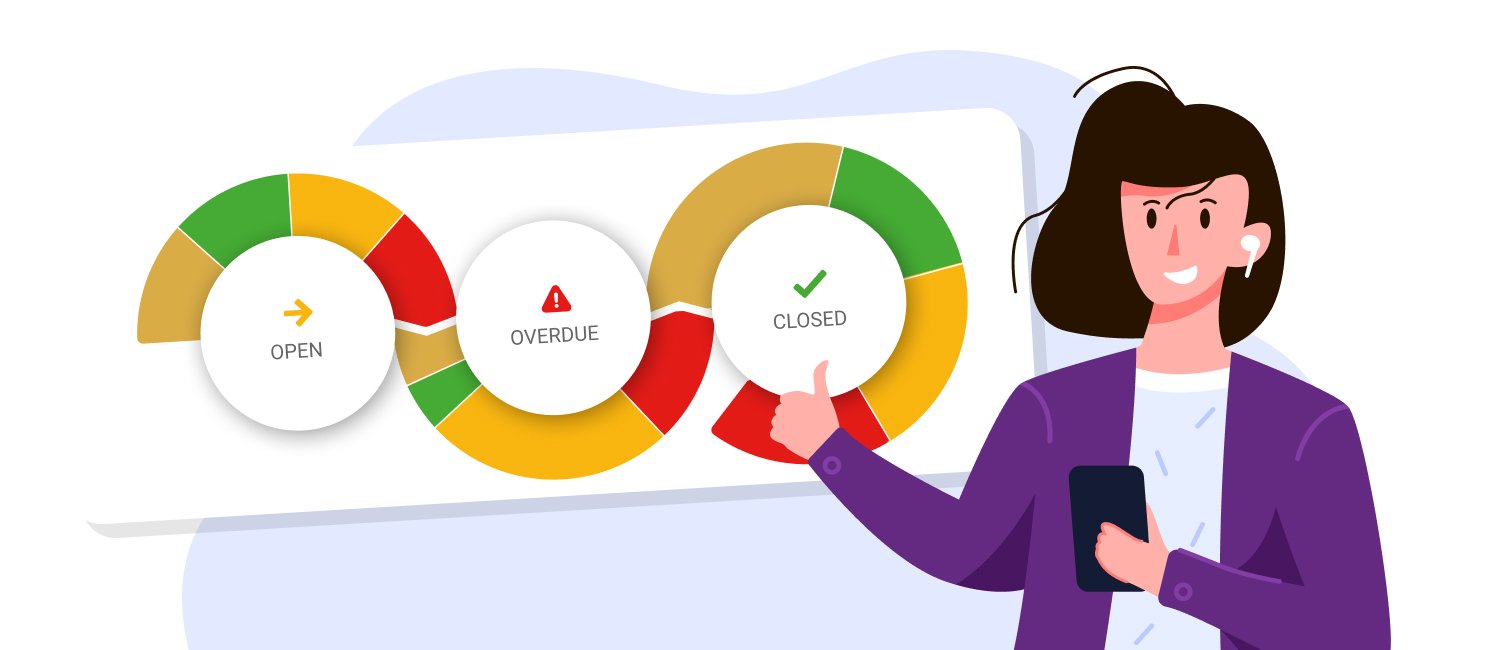 Consider using some SLAs to ensure that specific actions are undertaken within fixed periods. These could apply to different customers depending on who gave what NPS rating.
NPS of 0-6 = senior manager calls customer within 4 hours. Gives swift apology and resolution to drive service recovery.

NPS of 7 or 8 = comments are captured and shared for training. How could we have driven better satisfaction with these customers?

NPS of 9 or 10 = customer thanked. Customer rep or team are mentioned in team meeting; actions noted and replicated.
Some of the best turnarounds happen when a senior person responds fast. For example, by personally contacting the unhappy customer to gather their feedback. It defuses the situation and the customer thinks "shucks, they really care about me".
5. Have different strategies for detractors, passives and promoters
The different customer groupings for NPS are detractors, passives and promoters. They map against the different ratings ranges in the section above. By forming strategies for each group, MSPs can make better use of their available resources to make a decisive difference to overall NPS score.
You'd think the best approach would simply be to improve the customer experience for all customers. And while that holds true in a general sense, what we're talking about here is NPS scores. It's a way of (legally) "gaming" the system.
We go into lots of detail in our dedicated NPS guide about the different strategies to follow, but here's a brief overview:
What to do about NPS detractors
Detractors are dangerous. You'd love to make them promoters but that's potentially a long, hard road in many instances. Your best bet is encouraging them to become 'passives'. Look closely at what detractors have in common, and what makes a difference to each on a personal level. Be realistic about what can be achieved. It may be that small changes make a big difference – remember you aren't aiming for them to love you; just to move on from having disappointment and unfulfilled expectations in their memory.
What to do about NPS passives
Passives are your opportunity. A little nudge here or there and they could easily switch into 'promoter' territory. To do that you have to become 'positively memorable'. That could arise from reliable, week-in week-out diligence at your MSP provisions. But it's more likely to be from some moment of brilliance that sticks in the mind. The thing to remember about passives is that they could just as easily switch down into detractors as switch up into promoters. Avoid being complacent that 'OK is OK'. In fact, 'OK' could be your customer's way of telling you you're on borrowed time until something better comes along.
What to do about NPS promoters
Promoters are your stars, but are you fully exploiting their potential. Give them the means to fulfill their inclination. Get them enrolled into referral programs, and participate in marketing activities. Give them an outlet to advocate for you. Find out what drives them and look to repeat this elsewhere.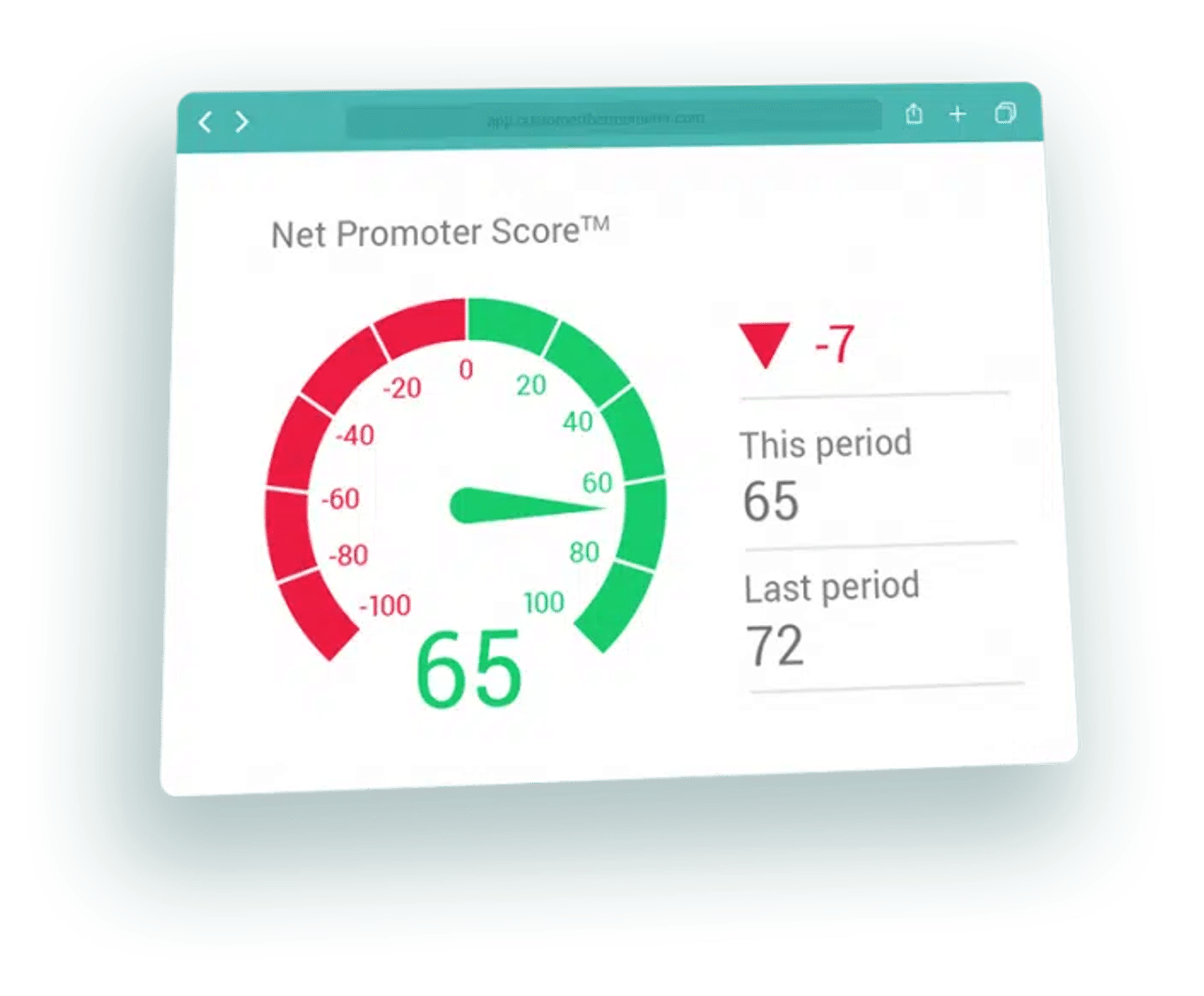 How does customer feedback help MSPs measure and maximize CSAT scores?
Satisfied customers are what all MSPs want, so measuring CSAT (customer satisfaction) is critical. It's particularly important for identifying customers that aren't satisfied, so you can do something about them. Customers responding to CSAT surveys can also be segmented in much the same way as those responding to NPS i.e. good, bad and indifferent.   
Also like NPS, you measure CSAT via feedback from customers. For that you need a CSAT survey inserted into some communications, as we've detailed already in this guide. Below we have a bunch of examples of different survey templates for MSPs to apply – including CSAT.
Check out how MSP leader The 20 uses customer feedback to drive improvements to customer satisfaction in this case study.
The way you calculate CSAT score is by dividing the number of satisfied customers in the survey by the number of all customers surveyed.

We've written a complete guide to CSAT full of best practice for implementing this key metric, which you can find here. 
In terms of maximizing your CSAT score, the best way to do that is make your customers more satisfied! You can also apply the same kind of approach described in the NPS section above to move the needle on CSAT too. Other things to consider when attempting to improve CSAT score include the following…
1. Obtain more feedback from more customers
MSPs should rightly be concerned if CSAT scores are trending lower than competitors'. This could be because of self-selecting bias – the effect that occurs when feedback participants of certain categories are unevenly represented. A classic issue is, when asked, most or all customers who have had a bad experience with you complain about it, but virtually none of the customers who had an 'OK/adequate' experience bother answering your survey. This skews your CSAT score downwards. It's really important to fix this by getting feedback from everyone, and making it as engaging and easy as possible.
Consult your data and look for how many "OK" or "satisfactory" responses you're getting. Does it seem right? If not, your CSAT scoring isn't representative and could be giving you a falsely pessimistic picture.
2. Adjust your CSAT question/s
So we've established that upping your CSAT survey response rate is key to maximizing your CSAT score. Now consider that customers won't want to answer questions they don't think apply to them. It could be the language you're using, the response options you're providing, the type of question you've chosen or even the things you're asking about.
Use A/B testing to see the effect on response rates, and learn lessons from this as you look to innovate new lines of questioning.
3. Take faster action on feedback
Have we said already that speed is important to customer feedback? Go beyond mere 'fast feedback' and shoot for 'instant feedback'. Break down the elements of your customer feedback chain to see where you can automate manual processes and make accurate, reliable decisions more quickly.
How does customer feedback help MSPs measure and optimize CES?
The third in the triumvirate of customer feedback-powered metrics is CES – customer effort score. Whereas NPS measures loyalty and CSAT measures satisfaction, CES shows how easy an MSP is to do business with.
Customers can provide CES scores on just about anything. It works much like NPS and CSAT in many of the techniques and strategies we've detailed above. Like them it all centers on a customer feedback survey, in this case a CES survey. You can explore some examples in the relevant section below.
For a complete rundown on customer effort score, its pros and cons and how to calculate it – consult our Ultimate Guide to CES. 
There are a couple of notable areas of special guidance MSPs should be aware of when using this metric:
1. Only use CES at certain times
Asking how much effort something took is a specific question and it needs to be applied to specific situations. This would typically be:
Immediately post-purchase

To the effect of how much effort it took the customer to buy what they needed

Immediately following a service interaction (like a support enquiry)

To the effect of how much effort it took the customer to (for example) get their issue resolved
It can be used more generically, but not really in the same way as NPS and CSAT.
2. Use CES to check to see that improvements have been effective
CES will throw up improvement opportunities – that's for sure. MSPs use CES to see how much effort customers have to invest in various stages of the customer lifecycle. When it ranges too high, they take steps to reduce friction and delay.
But CES is doubly helpful when validating that the improvements you made were effective. This is crucial and should not be overlooked. If you're spending time and money changing processes to make them more effortless for the customer, you need to be able to prove that you've actually achieved that. CES is great for this.
3. Look at CES distribution not just CES average
As explained in our Ultimate Guide to CES, CES scores can be calculated by giving numeric values to different responses on a spectrum i.e. from "lots of effort" to "no effort", or different levels of agreement/disagreement to a statement that something was "easy" to do. These can then be aggregated and averaged across customer groups or your entire base. It's when you do this that problems can arise with data analysis.
Based on the standard CES scoring range of 1–7 (where 1 is very low effort and 7 is very high effort), individual scores based on feedback from one person at a time is accurate and reliable. But when you create averages, you risk ignoring the underlying distribution. 
For example, let's assume the average CES score for an MSP is 5.5. Out of 7, that's very good. It indicates that the effort required by customers is significantly lower than neutral (which would be a score of 3.5). However, to arrive at this figure, what if the distribution was split three to one at the opposite ends of the spectrum? An average of 5.5 based on feedback from 100 customers could come from 75 customers each scoring 7 (very low effort) and 25 each scoring 1 (very high effort).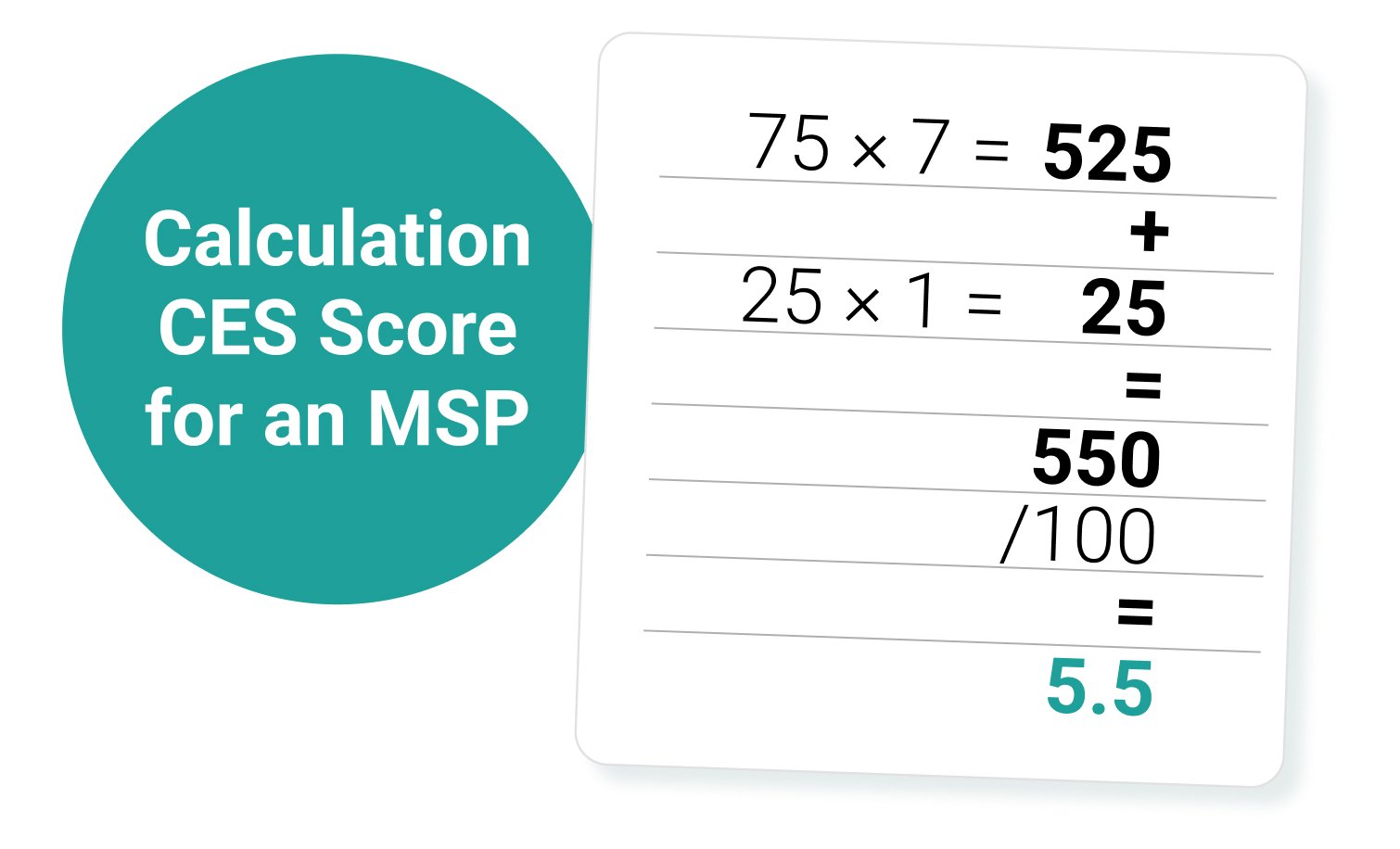 The key point in all this is MSPs looking only at the average could be making a fatal mistake. The average shows the kind of result that would warrant little or any remedial attention. And yet hidden in the figures are a full one-quarter of all customers who believe the process causes them to expend the highest possible amount of effort.
What are some examples of MSP customer survey questions and templates?
Here are some example questions MSPs ask in the customer feedback surveys. In these examples, we've encompassed the major customer feedback metrics as well as a variety of different question types.
Net Promoter Score® (NPS) question
The NPS question is, like the other examples in this list, a one-question survey all of its own. The way the question and available responses are structured is called a 'rating question'. MSPs should categorize responses according to the following groupings:
0–6 are detractors

7 or 8 are passives

9 or 10 are promoters

Customer satisfaction (CSAT) question
CSAT questions can be asked in a number of ways, including with the above 'rating question' style. This approach, where all the possible answers are numbers, makes calculating CSAT scores very fast.
Other approaches use a multiple choice range of typically 3 or 4 options. Having an even number of answer options mitigates against 'neutral bias' or 'fence-sitting'. 

Customer effort score (CES) question
CES questions are less flexible than the other main metrics, typically composed as a scale question. In the example below, a Likert scale type question is used to cover all the bases. The latest industry-standard application of CES always uses a 7-option format, whereas pre-2013 it was typically 5-option.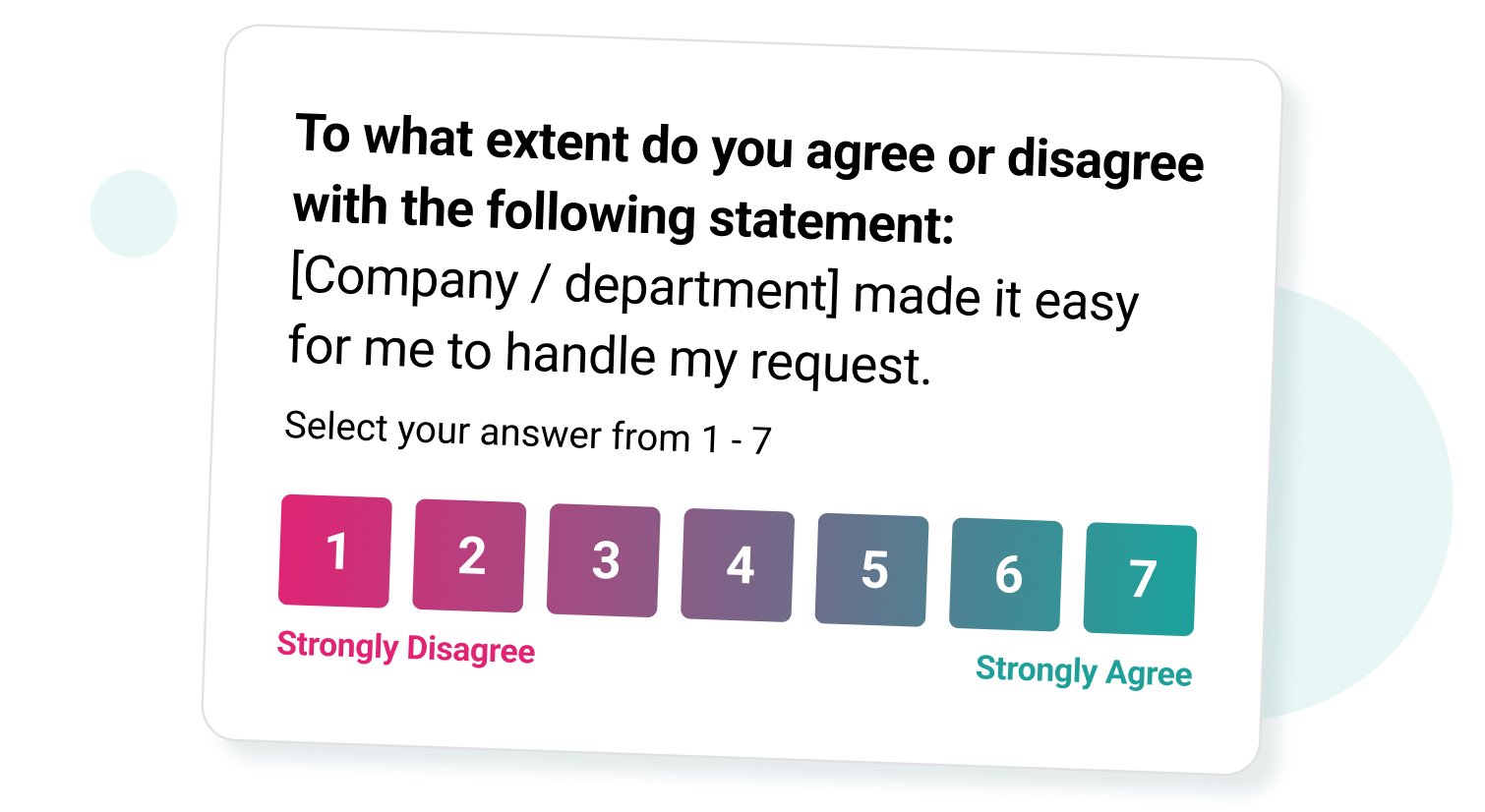 Here, we're zeroing in on a customer enquiry as the matter we want feedback on regarding customer effort. 
Agent performance question
Technical and customer-facing staff are the linchpins of MSP customer success so it's right to use customer feedback to check and optimize their individual and team performance.
Here the question is super-simple, highly specific to the agent and also fun and engaging – boosting the chances of a response.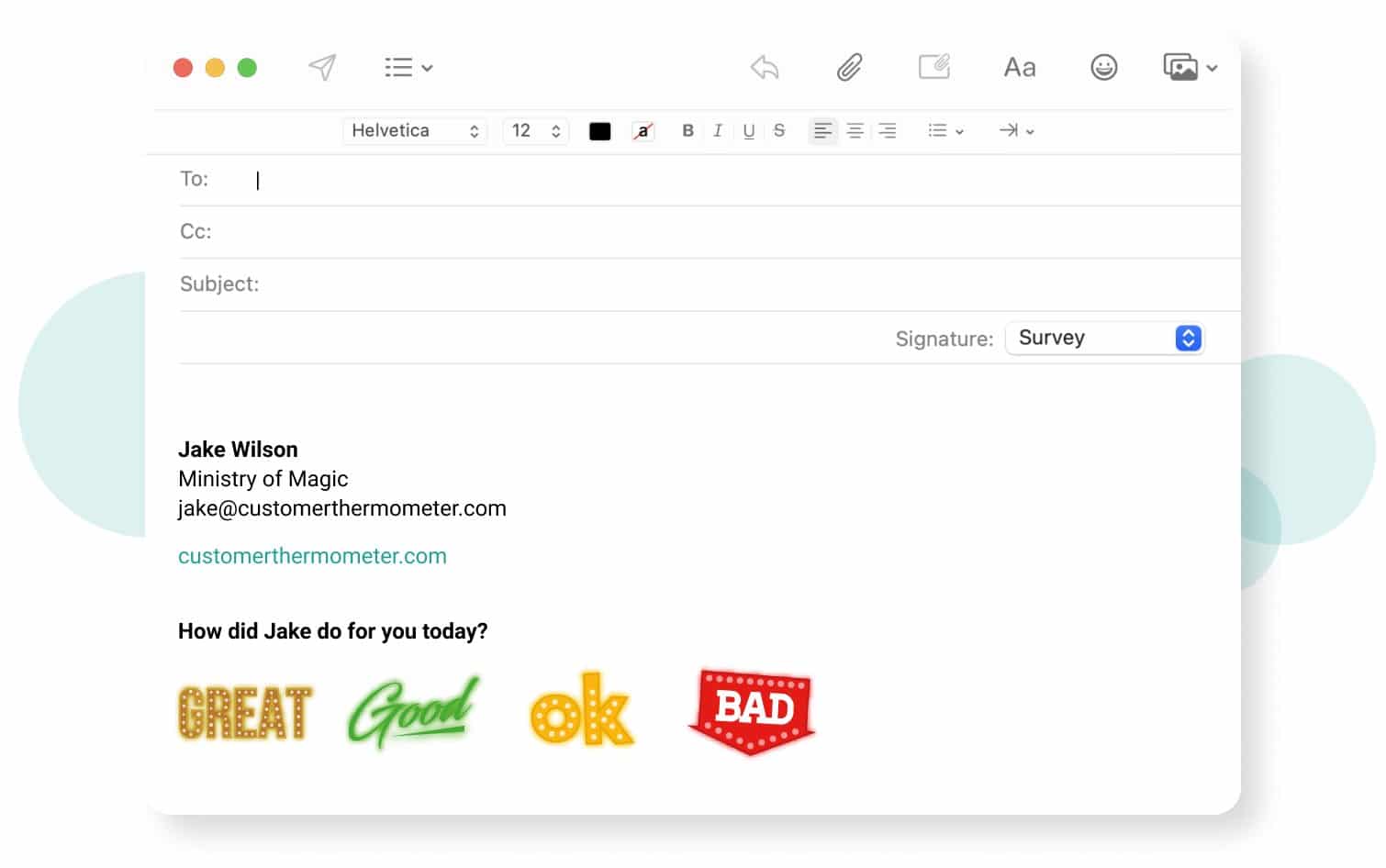 Post-training question
Knowledge transfer and training are frequent elements in an MSP-customer relationship, particularly during the onboarding phase. Keeping tabs on these milestones, and the customer's perception of them, is very important.
There are lots of different angles for questions in this area, from feedback on the content to the course instructor – even the training venue (if appropriate) and size of training group. In this example, it's a question designed to see how much value the customer thinks they got out of it.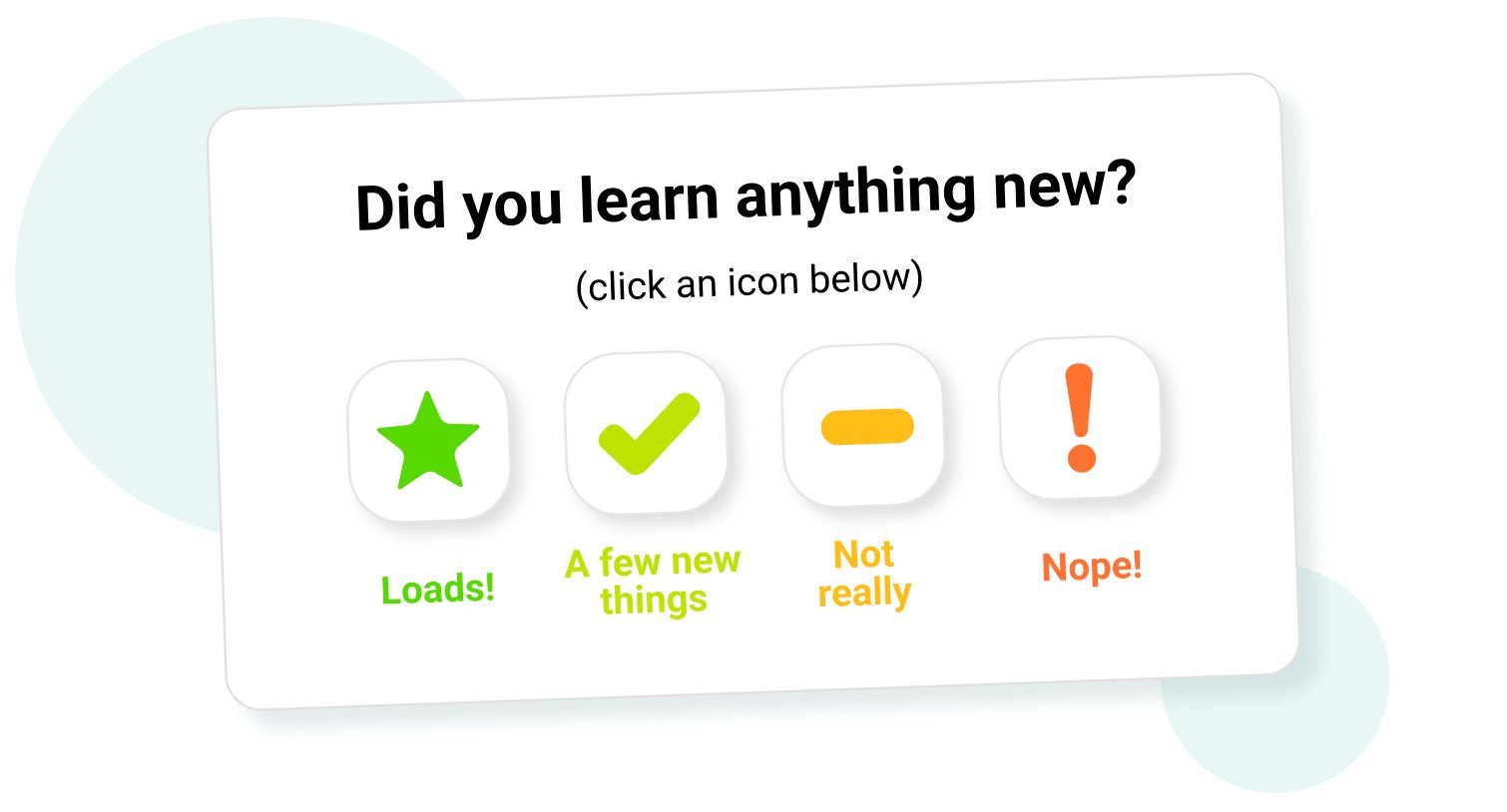 Service improvement question
Sometimes service improvements can be inferred by reading into negative feedback and what it tells you about what's missing or not working well. Other times, like in the example below, the MSP can come straight out and ask it.
Here, we've left the question open-ended with the facility for responses to come in the form of free text. This will garner the most qualitative feedback, though response rates may be lower than for faster, easier question types. Alternatively, a number of options could be provided to choose from. A happy medium is to offer options, with the final option being "Other, please specify" so that those with time to spare can type comments.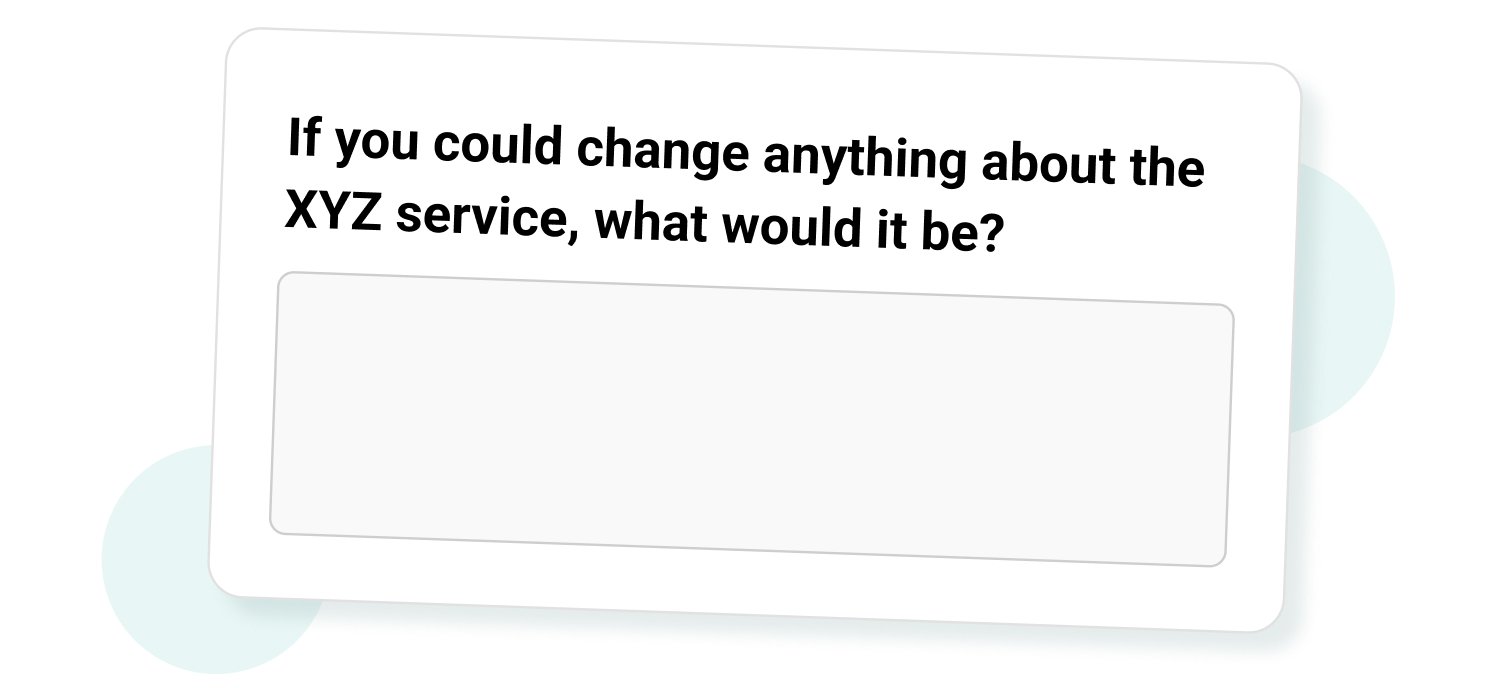 Multiple-choice research question
From time to time, MSPs might like to query their customers for research purposes. In this example, the MSP – which is looking to launch a data backup service in the coming months – wishes to ascertain how many (and which) of its customers the solution will be suitable for. The results can be used to inform sales and marketing activities in the coming weeks.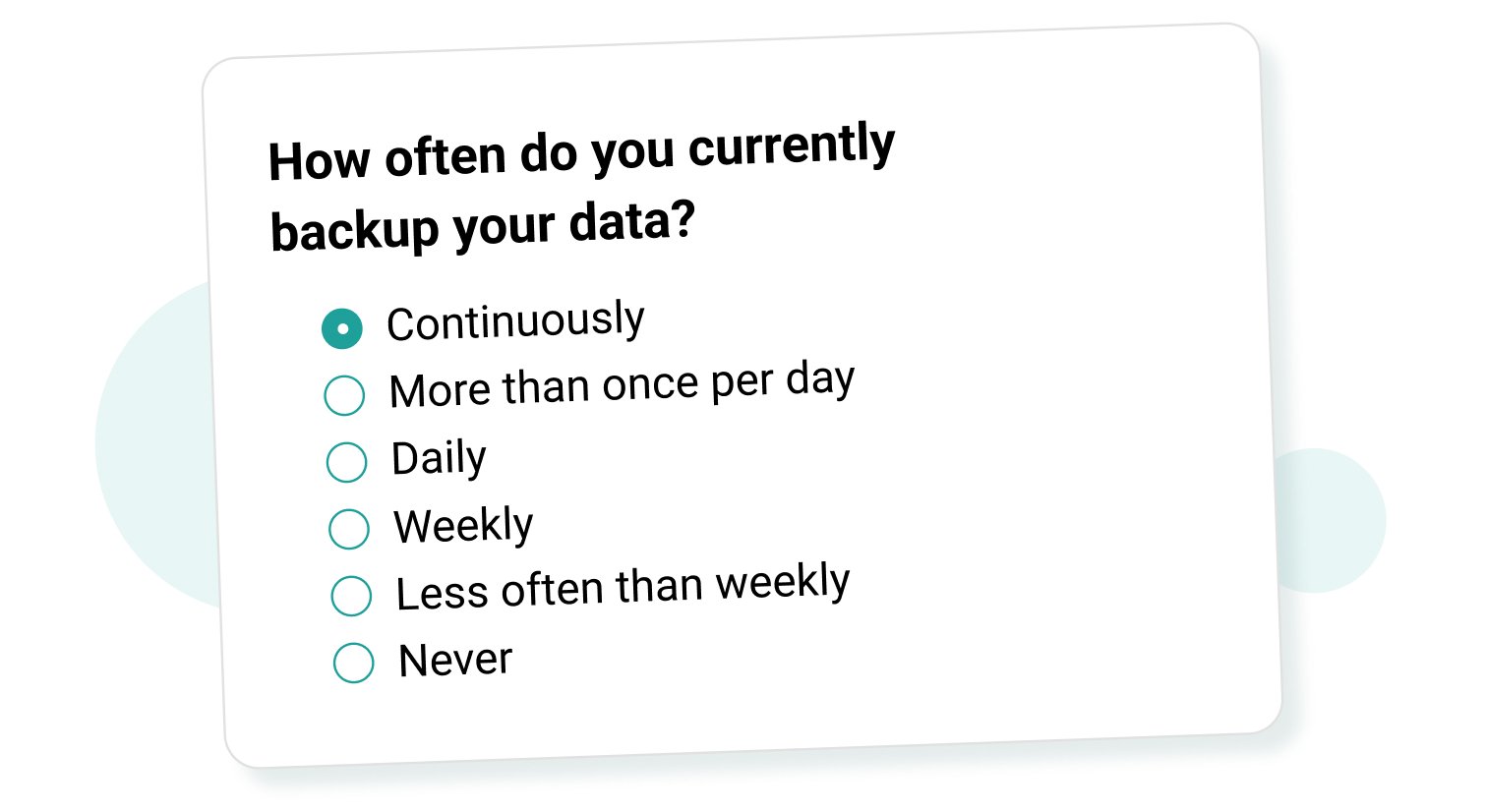 Get feedback to improve your customer experience
Start getting engaging feedback from your customers in minutes. Our free trial should give you plenty of opportunities to experiment with fast, effective feedback surveys. We integrate with practically every platform and generate some of the best response rates in the business. Simply fill out the form below to get more feedback to engage your audience.
https://www.customerthermometer.com/img/Blog.png
496
1420
Elisabeth
https://www.customerthermometer.com/img/[email protected]
Elisabeth
2022-10-26 15:32:08
2022-10-26 15:32:08
The Ultimate Guide to Collecting Customer Feedback for all MSPs