You will spend a whopping 35% of your adult life at work or doing business.
Running a company of any type is a major undertaking. It's right to take it seriously. But does that have to translate into a dry and serious experience for your customers?
Your customers will engage with you on the phone, over the internet, in person – in so many different ways.  Standing out, and providing genuine customer engagement, requires you to think carefully about each touchpoint, and consider how you can stay memorable. How you can keep remarkable, so you can generate  the best type of marketing of all – word of mouth and referrals.
Take software an an example close to our hearts. So many products and services do the same thing – particularly software… How many collaboration tools are on the market for example? How has Slack managed to stand out, to differentiate? By focusing as much on the experience, as on the functionality. We'll come to it later – but Slack actively builds features, to make work more fun.
Have you considered how you can add some sparkle, engagement and interest to what you do? How can you make your customers' experience more enjoyable?
May the Fourth be with you
Somewhere in the world at least, today is May 4th. Otherwise known as Star Wars day. (Tomorrow has come to be called "Revenge of the fifth", if you didn't know). Many of us are big Star Wars fans here at Customer Thermometer (read, geeks), and in the spirit of making software fun, you might notice some rather tasteful "sprites" on the app today.
Why not visit our app's login page and take a look at them in action?
What's the point?
Simply, to make our customers and prospects smile, when they log into the app today.
Adding Star Wars 'sprites', will not win us more business, help get more feedback or make us more profitable, but we know it will make at least one person smile today and help them remember us.
We think that's a great reason to get creative.
From our inception, we've always wanted Customer Thermometer to be a fun, enjoyable place to work. The best company to work for, and the best company to work with. A place where our team can thrive, enjoy what they do and go home happy. We want that ethos to be reflected in everything we do.
Every day, communication with our customers, where appropriate, has an element of fun to it. Customers love interacting with our team. Our tone is not enforced, it's natural. We like to think it's a breath of fresh air.
Customer delight and engagement
I've spent much of the last couple of years talking to customers and prospects on the phone, giving demos and helping onboard them. Over that time, I've talked a lot about it not being a crime to make recipients smile. Our 1-click feedback icons can be relatively corporate, but they can also be fun.
Sending customers something which is different, which is engaging, compelling and fun all helps contribute towards getting a feedback response from them.
Having these conversations, I get unanimous virtual nods around the table, agreeing with the importance of engagement and a general acceptance that designing feedback icons to put a smile on recipients' faces, would be a simple step forward for them.

One of our cosmetics customers gets it completely. No one can accuse their ratings buttons of being boring…!
8 great customer engagement ideas and examples
Introducing fun and being remarkable get you remembered. It gets you talked about and shared.
It's the difference between customers dreading using your product, or actively wanting to. 
1) Slack
Slack iOS updates have always been a delight to read. They make you want to use their software. Incidentally, they also give you all the tools within the software itself to introduce some fun into your day. Perfect for a remote working team.

As an aside, having the right Slack avatar isn't to be underestimated.
One of our team members created this one… It makes me smile every morning.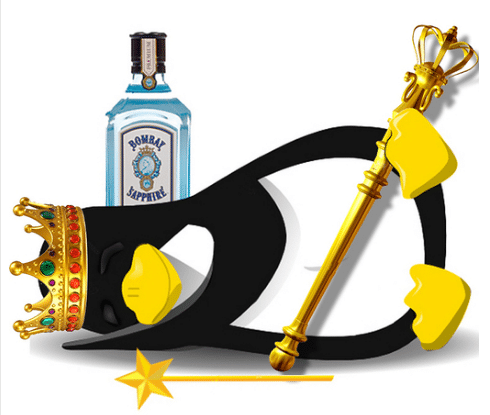 2) Zapier
Zapier is an all round superb piece of software.
One of my favorite parts of what they do is their attention to detail. If you have to wait a couple of seconds to something to happen, they give you something to think about and make you smile. I really like that. It makes you keep wanting to come back for more.
Their login sequence is also incredibly playful and worth a look.
3) Mailchimp
Mailchimp have a similar tone and playfulness, which is almost unexpected.
4) Baremetrics
We've been admirers of Josh Pigford, the founder of Baremetrics for a very long time.
Good playful, copy is one thing, accompanying imagery is another. Imagery is hard. Stock photography is everywhere, and it is quite often appalling. Good original imagery therefore stands out.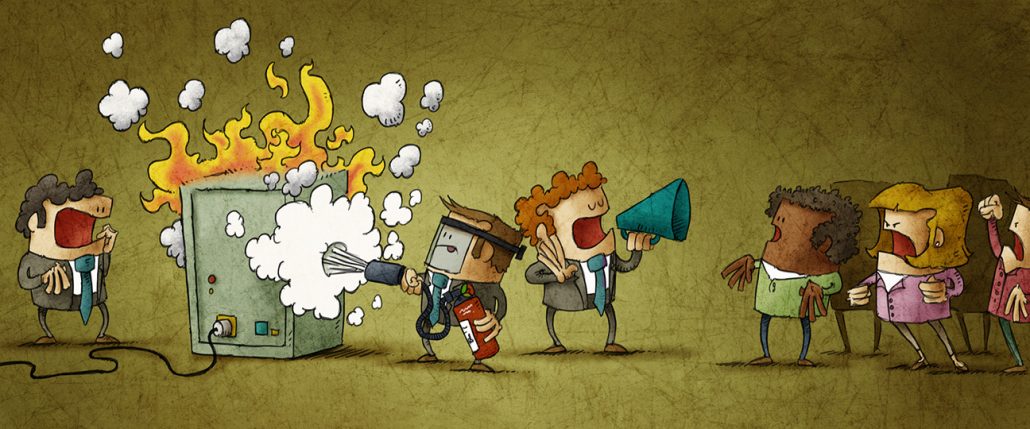 Josh and the team have developed a delightful style to accompany each post, which looks great, is engaging and makes you want to read what's underneath.
5) Apex Hotels
Let's move away from the online world into the 'real world'…
Apex Hotels is a small 10 hotel chain, here in the UK. They punch above their weight though, as they go out of their way to be remarkable.
Last year they run a Duck Photo competition…

It was a simple idea – take a great photo of an Apex Duck, which was waiting in a guest bathroom.
They went as far as Florida…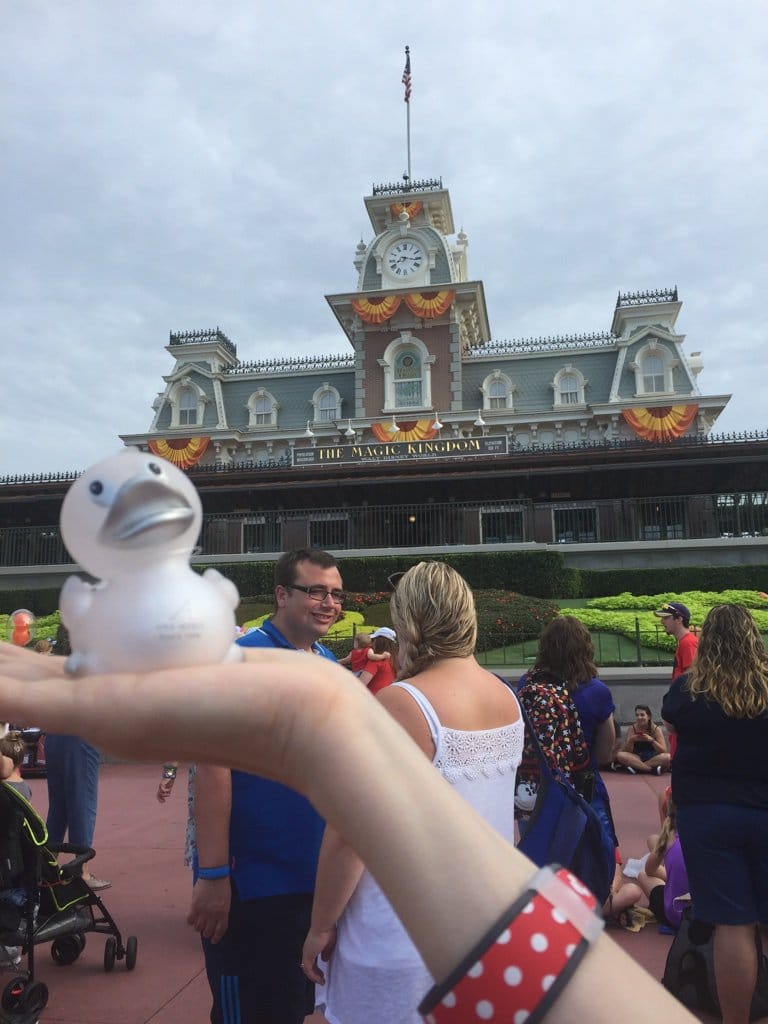 They didn't stop there.. Easter ducks were all the rage a few weeks ago for their guests… A really nice touch. Engaging and remarkable.
6) The Oberoi Hotel, Dubai
Staying with hotels, I had an experience a few years ago whilst staying in Dubai, I've mentioned to dozens of people. There's real word of mouth in action!
Completely unprompted, the hotel staff at the Oberoi replaced my soon to run out deodorant. (Dubai isn't the place to run out).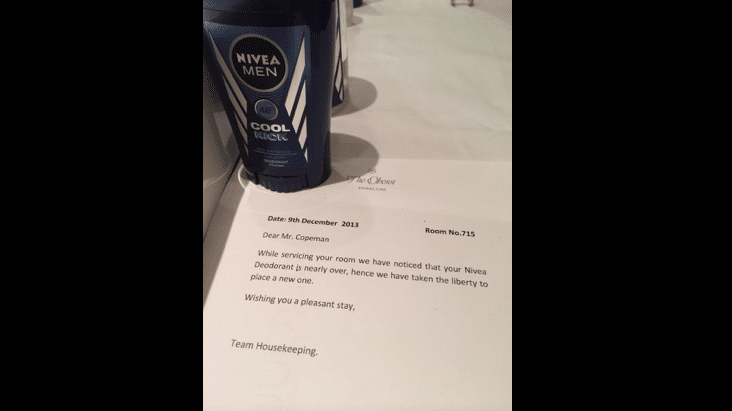 It wouldn't be right for us to write a post on being remarkable, without mentioning customer service.
7) Customer Thermometer ;-)
Our Ministry of Magic team is known for being remarkable by our customers (take a look here)… We are rated live, in real-time by our customers and we publish all the results on this page. Compelling viewing :-)
8) Moo
Moo.com is an online stationery supplier. Never before in my life have I actively looked forward to ordering stationery, but Moo changes all that. The site is genuinely engaging and funny.
In between the more serious examples there are little gems like this:
Love a bit of the Lionel.
Not only are the example business cards and layouts they offer exceptionally-well designed, but the entire process has clearly been driven with customer engagement in mind. Once the order has been placed you are regularly updated by the Moo Robot, who sends you your receipt, ensures delivery takes place and keeps you in the loop.
What can you do to engage your customers?
We hope we've inspired you to think about ways you can engage your customers more effectively. What could you change today, next week, next month to introduce some fun and hence engagement. Tiny changes can make a huge difference – it doesn't have to be massive. One small step at a time.
And in the meantime, May the Fourth be with you.
Looking to find out whether your customers are engaged?
Why not try Customer Thermometer's customer feedback service for free:
https://www.customerthermometer.com/img/may4.png
248
710
Mark Copeman
https://www.customerthermometer.com/img/[email protected]
Mark Copeman
2017-05-03 11:42:04
2017-05-03 12:05:46
8 ways to engage your customers