The average cost for a business to acquire a customer is roughly 5-25 times the cost for retaining a customer, so it's safe to say that it's worth investing in customer loyalty. But how *do* you maintain loyalty in your customer base?
You can't win them all, but there's no harm in trying… here's some tips we've found useful.
Know your customers
Without your customers, you wouldn't have a business, so it's important to get familiar with what they want and need from you. Consider conducting surveys and research into their specific requirements, and you'll be able to target them personally in future, creating effective marketing and improving the quality of your customer base.
Personalization is key – customer loyalty strategies that make people feel special and valued will work infinitely better. Furthermore, personalize across all available channels. Use the customer's name, but also recognize their purchase histories, interactions with your brand, the involvement they've made with your rewards, and so on.
Keep tabs on customer experience metrics
We mentioned researching your customers' needs, but how do you keep track of all of this useful data? Make sure you've got some metrics in place – maybe use a CRM system where you can track:
Not only do you need to connect with your customers and to understand their satisfaction with your service, but you need to maintain this over the course of the customer journey. Keeping on top of metrics like those listed above will help in this – but also remember to reach out to your customers across regular touchpoints. It's the ones you don't hear from for a while that you need to worry about.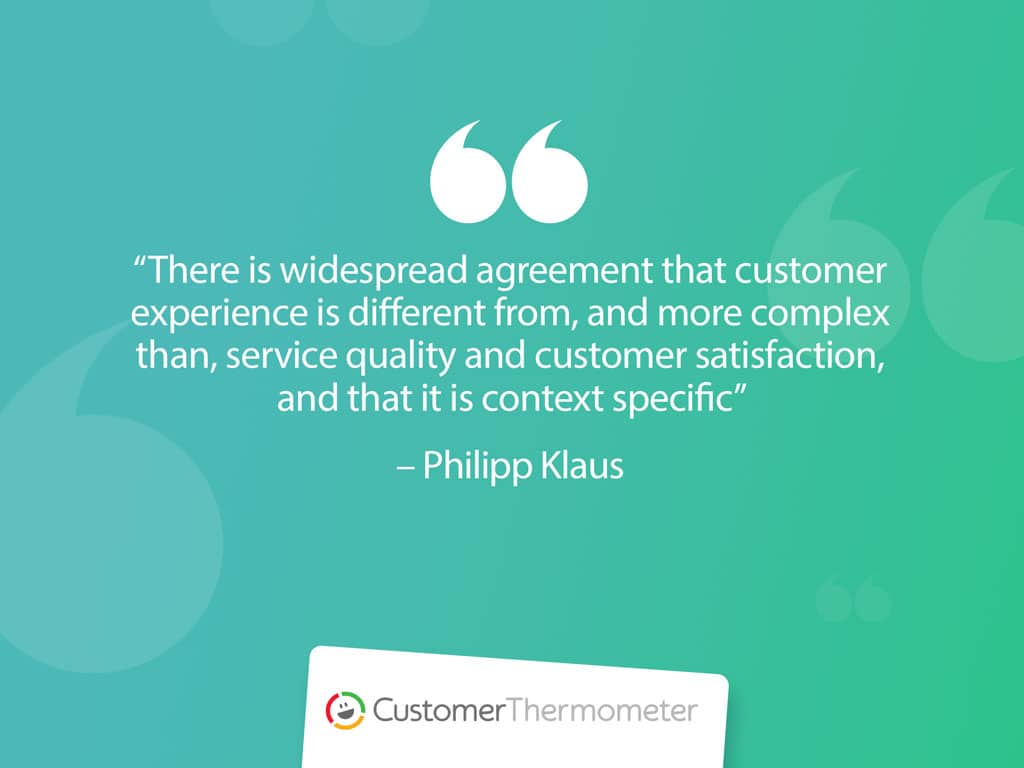 Engage your employees
Your employees are the first touchpoint for your customers, and for many more throughout their customer journey too. This first impression is essential for your customers to build a positive relationship with your brand, so why is it that employee happiness is often neglected?
Ensuring your employees are happy and engaged will make them far more likely to have an emotional commitment to your business, and therefore far more likely to be your best brand advocates. The positivity of an engaged employee will permeate throughout their communications with customers, making it a brilliantly simple customer experience strategy.
Engaging your employees also increases motivation and productivity, which means that your team will be working at their best, giving the best customer experience and ultimately boosting customer retention. It's a no-brainer – look after your employees.
Work on your service wrap, not just your product
The tips above all have one thing in common – they're all used to improve service wrap. We've said it before but having a good product is just not good enough anymore. When markets are saturated with similar products, being prompt, friendly and accurate with your customer service can really boost your likelihood of winning a customer. To keep them loyal, however, you need to keep up with the excellent customer service that won them over in the first place.
We know that customer retention costs much less than acquiring new customers, so make the effort to keep them feeling valued by optimizing the way and regularity you communicate with them.
Encourage feedback
Constructive criticism can be tricky, but it's worth it for the useful feedback and to avoid any unwanted unhappy reviews or social media posts. Not only that, but customer retention will be increased tenfold if you can catch those likely to stray before they do so – reaching out at regular touchpoints to ask how it's going will encourage customers to get issues rectified, rather than those being the reason for leaving.
Lots of businesses ask for feedback from customers, but it's often in the form of lengthy, dull surveys that don't offer much benefit for customers to fill out. Genuine, regular feedback is achievable in the form of quick, painless surveys like Customer Thermometer.
Give Customer Thermometer a trial and find out how your customers feel! You will quickly see how easily implemented, simple surveys deliver great response rates that will improve your customer service and help you to manage loyalty.

https://www.customerthermometer.com/img/Customer-Experience-Strategies-to-Boost-Loyalty.png
248
710
Sophie Leaver
https://www.customerthermometer.com/img/[email protected]
Sophie Leaver
2019-09-10 12:12:49
2019-09-10 12:12:49
Customer Experience Strategies to Boost Loyalty