Customers are the foundation upon which business success is built. Continuously acquiring fresh, new customers while retaining existing, loyal customers is what most businesses want. It has been widely reported that acquiring a new customer can cost more than five times as much as retaining an existing customer. And according to research carried out by Frederick Reichheld of Bain & Company increasing customer retention rates by just 5% can result in increased profits of 25% to 95%.
It's therefore no surprise that businesses need to focus efforts and resources toward nurturing their existing, valuable customers. When considering budget allocations it's essential to make certain that customer retention is given priority while ensuring that new customer acquisition continues.
Customer Success
Customer success can be defined as the business methodology used to ensure that customers achieve their desired outcomes when using the products and services provided by a vendor. Customer success refers to client management that's focused on the customer-relationship, aligning customer and vendor goals to achieve mutually beneficial outcomes. The best customer success strategies result in happy customers, high retention rates and increased upsales.
We already know that, while it's great to win valuable, new customers it's a whole lot better to hang on to the ones you already have. To retain these valuable customers you need appropriate strategies that will build customer relationships, deliver what they desire, exceed their expectations and turn them into brand advocates. Here are 8 tried and tested customer success strategies which are guaranteed to improve customer retention.
Connect with Customers
Building a personal rapport with customers is enormously beneficial. Becoming increasingly familiar with their people, their business objectives and the challenges they are facing enables your company to help them more effectively. Customers will develop trust for your business which will translate into positive customer feedback.
Pay attention to the ways in which customers prefer to communicate. Do they like to chat or are they time-pressured and need to be extremely time-efficient? Matching your customer's communication style helps customers feel like they have found the right supplier.
Always do exactly what you have said you would do in order to build trust. Never be late for a scheduled meeting, always deliver exactly what was expected and never make promises you cannot keep. Building trust is an important aspect of customer retention so its essential to show that you understand and appreciate the needs of your customers and you will do whatever is required, beyond the functions of your products or services, to enable them to achieve success.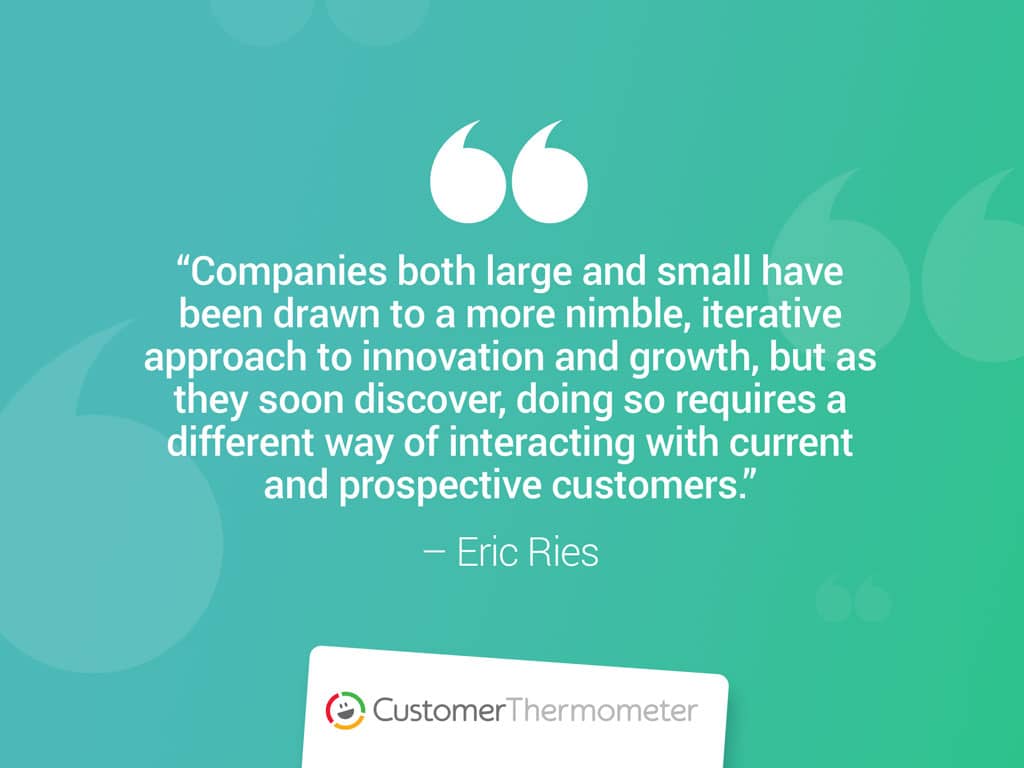 Be Positive
People enjoy engaging with others who have positive, upbeat attitudes. It's therefore important to always be positive as well as friendly and considerate when liaising with customers. Positive customer communications means that your clients will associate your business with positivity. Even in challenging circumstances it's always beneficial to remain positive and look forward to positive outcomes by finding creative solutions to issues when they arise.
Establish an Onboarding Process
The term 'onboarding' is generally used in reference to fresh, new customers who are guided in the use of your products or services. The process is a valuable part of developing the customer relationship and building customer rapport.
The onboarding process should involve determining exactly what each specific customer aims to achieve with your products or services and then personalizing whatever training or guidance is needed in order to achieve the desired outcomes.
Onboarding is a very valuable process in developing customer insight, identifying customer needs and building the all-important client relationship. Paying close and detailed attention to the needs and desires of new customers helps prevent early customer churn and establishes a great foundation for a long and fruitful customer relationship.
Monitor Customer Satisfaction
In order to remain in touch with how your customers are feeling you need to establish an effective customer feedback mechanism and process that continuously collects, analyzes and shares valuable insight with relevant people in your organization.
The most common and effective way to collect customer feedback is to use simple, non-intrusive surveys. By asking customers just one key question at carefully considered touchpoints, using survey formats that encourage great response rates and don't unduly impose upon your customers, your business will be able to respond quickly to criticisms before they become problems.
Personalize Interactions
An important aspect of building mutually beneficial customer relationships is getting to know your customers and the personnel you are dealing with. It's important that customers feel special, that their specific needs and desires are fully understood and the challenges that they face are shared by your organization.
Personalization means more than simply greeting customers by name, although that is an important, friendly aspect. Personalization goes a lot further than this. For example, customers don't want to be receiving irrelevant offers or seeing inappropriate advertisements. By getting to know the needs and desires of customers offers can be beneficially tailored to their specific needs and budgets and you can support them with information and guidance that is entirely relevant to them.
From the onboarding process and onward through the customer journey, all aspects of the customer's interaction with your organization should be specifically tailored to meet their expectations.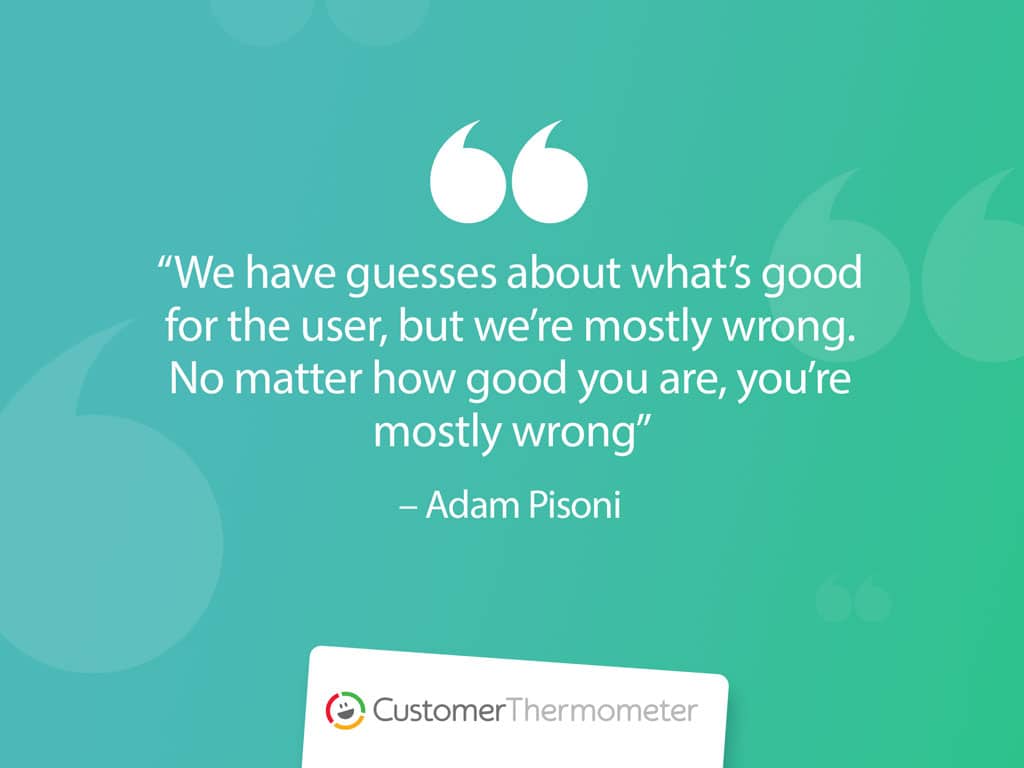 Anticipate Opportunities
An important aspect of getting up close and personal with customers is gaining knowledge and insight into their industries and sectors. This growing familiarity will often reveal opportunities for both customers and suppliers. Recognizing, anticipating and sharing these opportunities is a great way to further develop mutually beneficial customer relationships. If your company sees an opportunity for a client which then delivers benefits for them this will obviously contribute positively to the customer relationship. Identifying opportunities which have previously not been seen by customers is a surefire way to keep customers from leaving and it's a great way to upsell.
Reward Loyalty
Recognising loyalty is important. While it is always essential to do everything possible to minimise customer churn and pay special attention to customers who might be on the verge of departing, never overlook your loyal customers.
A customer loyalty program may be what you need to recognize and reward valuable loyal customers. Loyalty programs that reward customers with points for each purchase they make, are now very common. Customers can redeem their points when they buy additional products and services from the supplier, reducing the cost of their purchase and keeping them as a valuable customer.
Loyalty programs don't need to be solely focused on sales and customer discounts. Incentivising activities such as posting on social media, leaving reviews, providing useful video tutorials or other forms of user-generated content, can be great for developing brand awareness.
Apologize Unreservedly
Unfortunately, one of the realities of life is that things go wrong, mistakes are made and issues do arise. How a company behaves in response to these inevitabilities makes a huge contribution to the customer relationship.
It has been found that promptly and honestly acknowledging an issue, quickly working toward a solution and openly communicating with customers who have been affected is the best way to keep them onboard. It is always worthwhile apologizing to customers if they have been inconvenienced, regardless of whether your products or services were the cause of the issue. Always be totally open and honest about the issue, how it arose, the steps that have been taken to resolve it and the precautions that have been established to prevent it happening again.
Future Customer Success Strategies
Vendors and suppliers are continuously finding new ways to help ensure that their customers attain the success that they are aiming for. Novel and creative customer success strategies, personalized to the needs of specific clients and markets, are continuously being devised and developed, taking advantage of new technologies as they mature. Artificial Intelligence, for example, is being increasingly recognized as having the potential to play a crucial role in customer success. Machine learning can transform abundant customer data into valuable customer intelligence that helps deliver customer success.

Give Customer Thermometer a trial and find out how your customers feel! You will quickly see how easily implemented, simple surveys deliver great response rates that will improve your customer service.

https://www.customerthermometer.com/img/Customer-Success-Strategies-that-Work.png
248
710
Sophie Leaver
https://www.customerthermometer.com/img/[email protected]
Sophie Leaver
2019-10-04 10:29:18
2019-10-17 17:16:58
Customer Success Strategies that Work