Customer success has evolved enormously, especially over recent years. While the theory and practices associated with customer success have their roots in the Software-as-a-Service (SaaS) arena, businesses and organisations that are not involved in SaaS have recognised the incredible, transformative power of customer success focused operations.
We've previously seen how focusing on customer success drives retention and we've looked at some practical, actionable customer success strategies that are working for businesses today. In this post we examine how focusing on customer success enables enterprises to thrive in increasingly competitive marketplaces.
Amazon
Amazon was responsible for a staggering 49% of all online retail expenditure in the US during 2018. Although the enterprise started out as an online bookstore it now operates in all areas of e-commerce supported by an extensive marketplace network of third-party vendors, an ever-increasing range of products and widely respected Amazon Prime loyalty program.
Jeff Bezos, CEO of Amazon, once stated: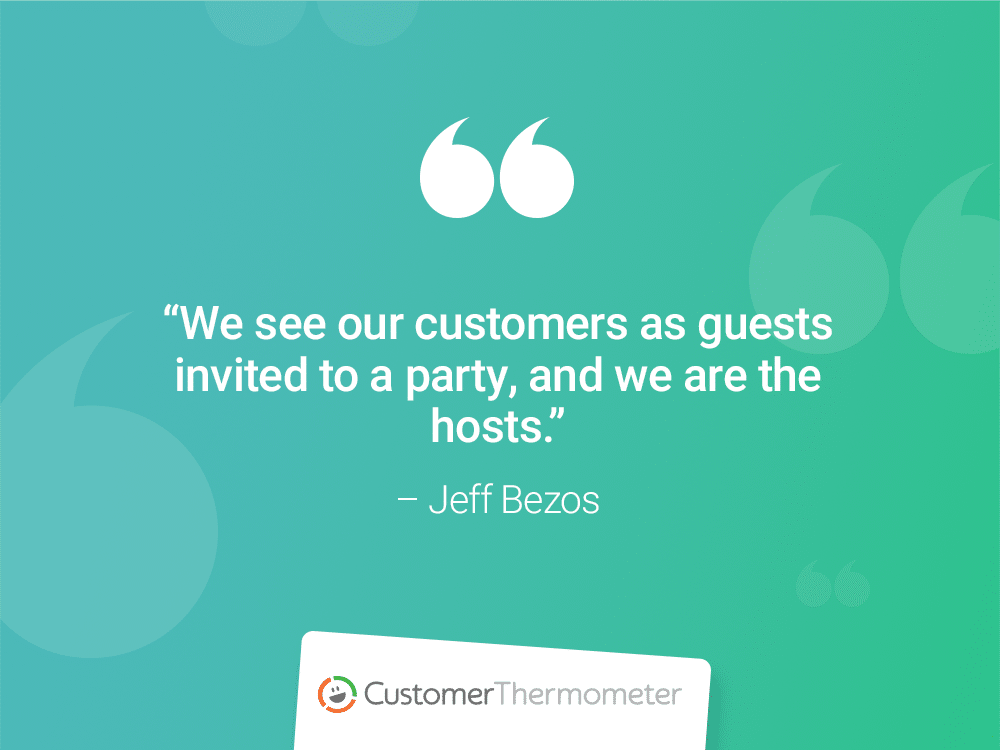 This customer-centric approach has underpinned the success enjoyed by Amazon, enabling the business to thrive and grow.
Ralf Kleber, Country Manager for Amazon in Germany has said: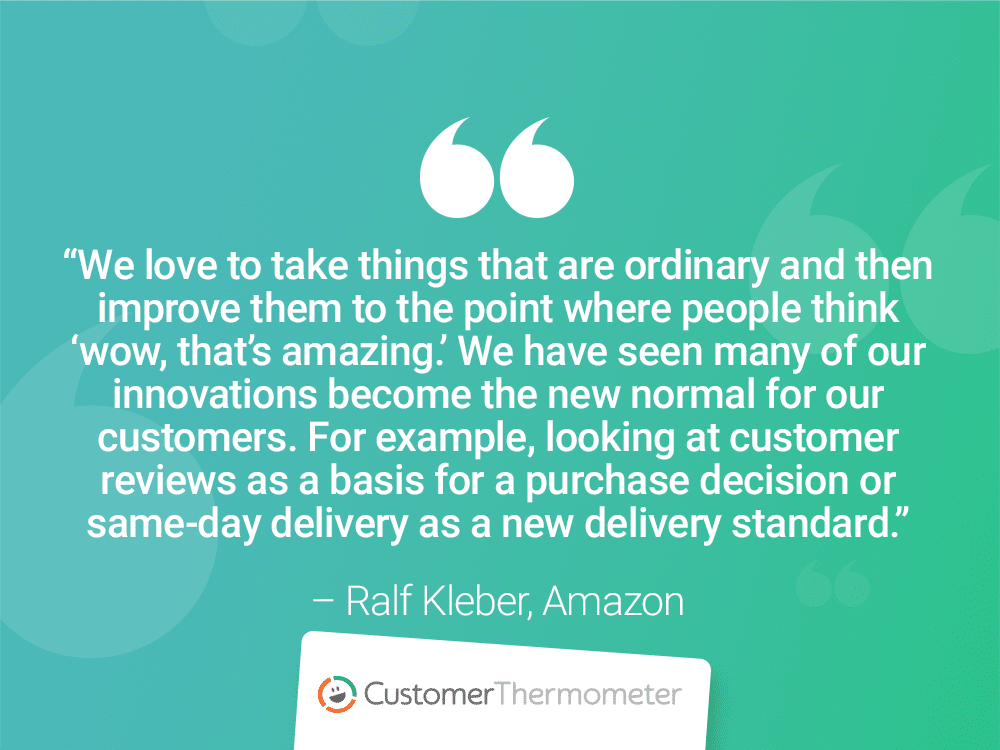 Crucially, Amazon drives customer success by delighting their customers with an informed sales process that's smooth and painless, incredibly fast delivery and outstanding customer support. Combined with their Prime loyalty program and helpful features including extensive customer reviews and easy repeat purchasing, it's no surprise that Amazon is setting the ecommerce customer success standard that others are trying to match.
Moz
A highly effective customer success strategy is to fully personalize the onboarding process to the specific needs of each customer. This means clarifying their goals, getting to know them and devising training and mentoring that's highly specific to their needs.
The customer success team at Moz.com, a widely respected provider of inbound marketing and analytics tools, recognize the power of personalizing the onboarding process. Ellie Wilkinson, Customer Success Manager at Moz.com has said:
"My team offers getting started webinars and 1:1 personalized walkthroughs to introduce customers to Moz and show them how to accomplish their individual goals with the product. The walkthroughs and webinars we deliver to help customers get started with Moz contribute to lowering churn rates and increasing customer lifetime value. We also build in-app tours and messaging campaigns to proactively educate customers."
It's clear that the customer success strategies followed by the Moz team are enabling the company to thrive. Focussing attention on the needs of new clients during the early, onboarding phase by identifying their specific goals and then working closely with them to achieve success is delivering dividends.
Salesforce
A notable aspect of the growth in customer success focus has been the appearance of web pages full of customer success stories and case studies, provided by various platform and software vendors. One such platform provider who proudly presents an extensive collection of engaging customer success stories is Salesforce.
Since Salesforce is a Customer Relationship Management solution and customer success is significantly based upon the all-important customer relationship it makes sense for the organisation to demonstrate the success that is being attained.
Reading through some of these case studies it's quickly apparent how the Salesforce platform is being used in a wide variety of markets and applications to enhance customer experience, raise levels of customer satisfaction and drive customer success. Jasmin Eusebio Yu, Head of Digital Acceleration at Shakey's Pizza in the Philippines has said:
"Salesforce helps us by enabling us to keep pace with the ever-increasing volume of online feedback, sort priorities and respond to the most urgent ones in an effective and organized way – so that issues and concerns are immediately escalated to the ones who can resolve and address them right away."
And she went on to say…
"For me, the value of Salesforce is that it helps us understand what our guests want and need, and use those insights to drive loyalty and sales. I don't think any other platform could help us do that."
As acknowledged in this feedback, gaining an understanding of what customers want and need and then using those valuable insights to drive loyalty and sales is what has enabled this business to thrive.
Customer Success Drives Growth and Value
Focusing on customer success is truly transformative. Regardless of the industry, by thoroughly understanding customers, their needs, desires and what success looks like for them, vendors are able to customise all aspects of the developing relationship to ensure success. Customer interaction, onboarding, support and ongoing customer service can all be tailored to ensure that the customer is successful and continuously delighted.
Customer Thermometer has over 10,000 customers and has always been focused on customer success. Our favorite customer reviews to receive are those that tell us how many responses they gain from their surveys, how much their response rates have improved, and ultimately how much they've been able to improve their customer service offering from on-boarding feedback. Don't just take our word for it – our customer Land's End spoke to us about their success using Customer Thermometer.
Give Customer Thermometer a trial and find out how your customers feel! You will quickly see how easily implemented, simple surveys deliver great response rates that will improve your customer service.

https://www.customerthermometer.com/img/focus-on-customer-success-to-thrive.png
248
710
Lindsay Willott
https://www.customerthermometer.com/img/[email protected]
Lindsay Willott
2019-11-04 16:51:05
2019-11-04 16:51:05
Focus on Customer Success to Thrive