Customer Retention Marketing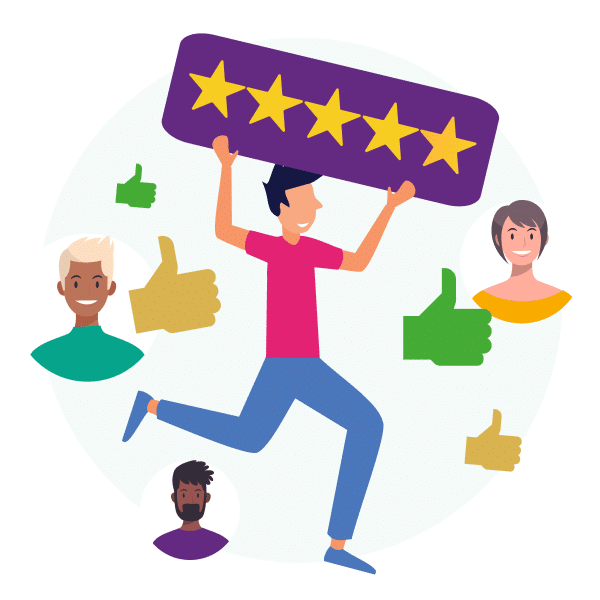 Marketing plays a major part in customer retention. Few customer acquisition budgets vastly outweigh customer retention marketing – at least not in mature markets. It just makes good business sense to keep hold of customers who are happy to keep spending.
We all know it costs far more to acquire new customers compared to retaining your existing customers. In this section we dive into customer retention marketing and how you succeed at it.
Set Up Your Customer Satisfaction Survey Create a free Customer Thermometer account (No credit card required – Fully functional account). Set up a CSAT survey and discover why over 10,000 teams choose Customer Thermometer to track, measure and improve their customer retention program.
What is customer retention marketing
Being successful at customer retention marketing means knowing what success will look like. Else, what's the point? Goals will rely upon tangible metrics you can evaluate against, before and after. These could include:
Number of existing customers

Customer churn rate

Average revenue per customer/year

Customer lifetime value
Once you've decided what you want to achieve, benchmark your data. Then track this over time as you implement your customer retention marketing activities.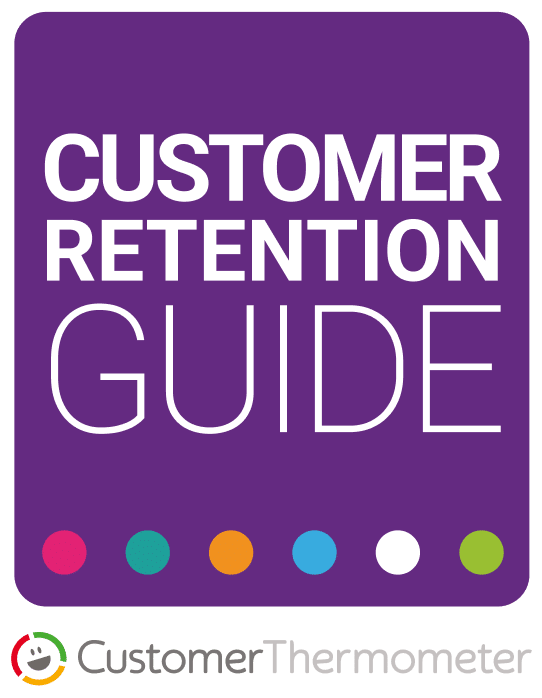 How to increase customer retention marketing
Define customer groups and who you want to retain
Naturally, you'll want to retain every customer. However, there are several reasons why it's worth segmenting customer groups and prioritizing some over others.
Firstly, there are different reasons that customers buy from you. Take 'lack of choice'. If you operate an airline, customers may need to fly a specific route that only you fly. Likewise, if you own the only bakery in the area. Measurements of "satisfaction" or "retention" would identify those customers as being utterly loyal. Even though loyalty has nothing to do with it.
The key is in identifying the underlying driver of the customer's action or behavior. A customer might live next door to a WalMart, but drive across town to a Target. Or walk past empty 4 diners before waiting for an hour for a table at the 5th. Real loyalty will always trump any customer's concerns over cost, hassle or inconvenience. Are your customers choosing you above others, or are they forced to buy your stuff until there's a better option?
Customer retention marketing is factored towards engendering greater loyalty. Hence, it makes sense to segment customers based on how loyal they currently are. Remember that customer loyalty deteriorates through neglect. You can't afford to be complacent with your happiest customers.

Customer retention marketing targeting techniques
Work out who you are aiming at, you need to decide on:
Who your customers are and where they come from.

Which the most profitable ones are and why they're buying from you. It's important to understand the difference between necessity, habit and loyalty.

What is the data about the genuinely loyal customers telling you?

What are you doing as a business to command that loyalty?

How can you do more of it, and attract customers that will feel the same way?



Fuel your customer retention marketing with feedback insights
Customer retention marketing needs a robust customer feedback system in place. This supplies valuable data to steer your strategy, and keep you on track over time. Customers react in different ways, and customer retention marketing will stimulate responses. As a minimum your feedback surveys need to be:
Fast for customers to complete

Simple for customers to understand

Non-disruptive to the customer experience

Contextually appropriate to customer experience

Aligned to your company brand and values

Integrated with existing platforms and communications systems

Able to track quantitative customer metrics like NPS over time

Able to surface actionable data in real-time and alert appropriate follow-up action
Customer retention marketing vs. customer acquisition marketing
Should you pursue existing customers instead of new customers? No! Just like you shouldn't pursue new customers at the cost of existing ones. The following ideas are focused on customer retention marketing, but should have a residual benefit on attracting new customers too. 
First let's look at some critical prerequisites for any customer retention marketing approach.
7 Customer retention marketing strategies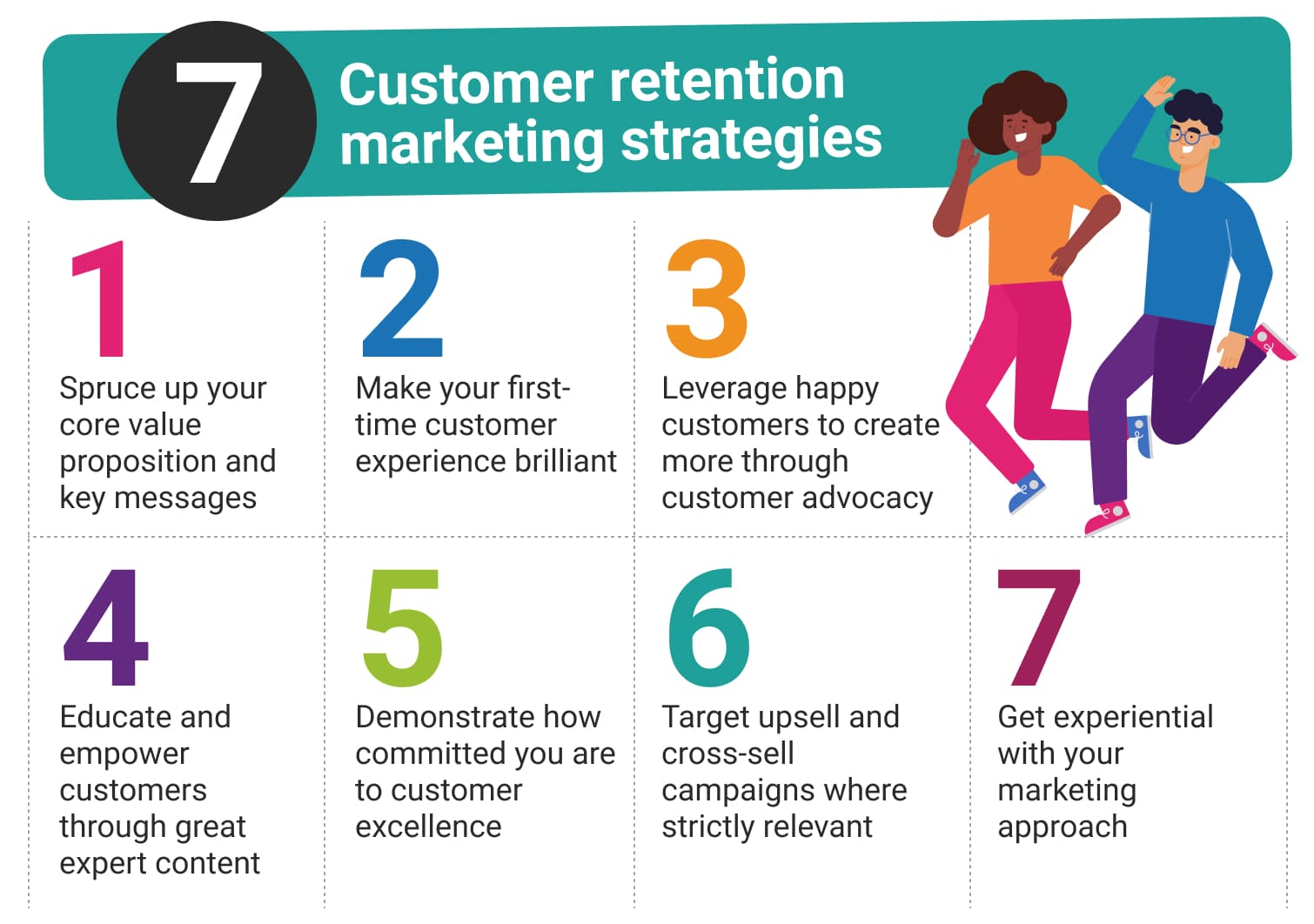 1. Spruce up your core value proposition and key messages
Use customer research and feedback to work on your value proposition and key USPs. Ensure these resonate with existing customers and their authentic experience. Look at what competitors are doing to ensure relevant points of difference on the key aspects that matter to customers. Have these front and center in your brand and across primary online and offline points of sale.
2. Make your first-time customer experience brilliant 
Loyalty begins with encouraging one-time customers to return. Perfect the onboarding process so that first-time customers have a good reason to repeat their first experience with you. Getting these right revolves around understanding customer expectations and personalizing your approach. If you don't know what these expectations are, ask your customers! The overriding requirement is to give them what they came for.
3. Leverage happy customers to create more through customer advocacy
Maximize the impact of positive customer stories through PR, social campaigns and email newsletters. Harnessing customer testimony is customer retention marketing 101. Video is a great medium for this. Remember to look for the human interest angle to stories when retelling them. Make customers the face of your business by promoting them through advertising campaigns. You can also signpost customer reviews on third-party sites. It all goes to show how much you listen to customers!
4. Educate and empower customers through great expert content
Whatever you sell, whatever your company provides – customers need to see you as the expert in your specialism. You get double the impact when you direct this expertise at genuinely useful, problem-solving content for customers to consume. Don't hold back on making this content really valuable. You could even make the best stuff for the exclusive consumption of existing customers. The same goes for putting on special customer events.
5. Demonstrate how committed you are to customer excellence
Go beyond simply highlighting positive customer stories. Why not shine the spotlight of publicity onto your best performing customer-facing people? Profile pieces on support staff don't just remind existing customers about the great people who serve them – the recognition acts as reward and incentive for the staff too. This can also make a big impression on potential new customers.
Another tactic in this vein is to be transparent with the customer metrics you record. It's a brave step, but also a real declaration of intent. Some of the leading companies in the world display up-to-the-minute metrics like CSAT, NPS and star ratings to reflect their commitment to existing customers.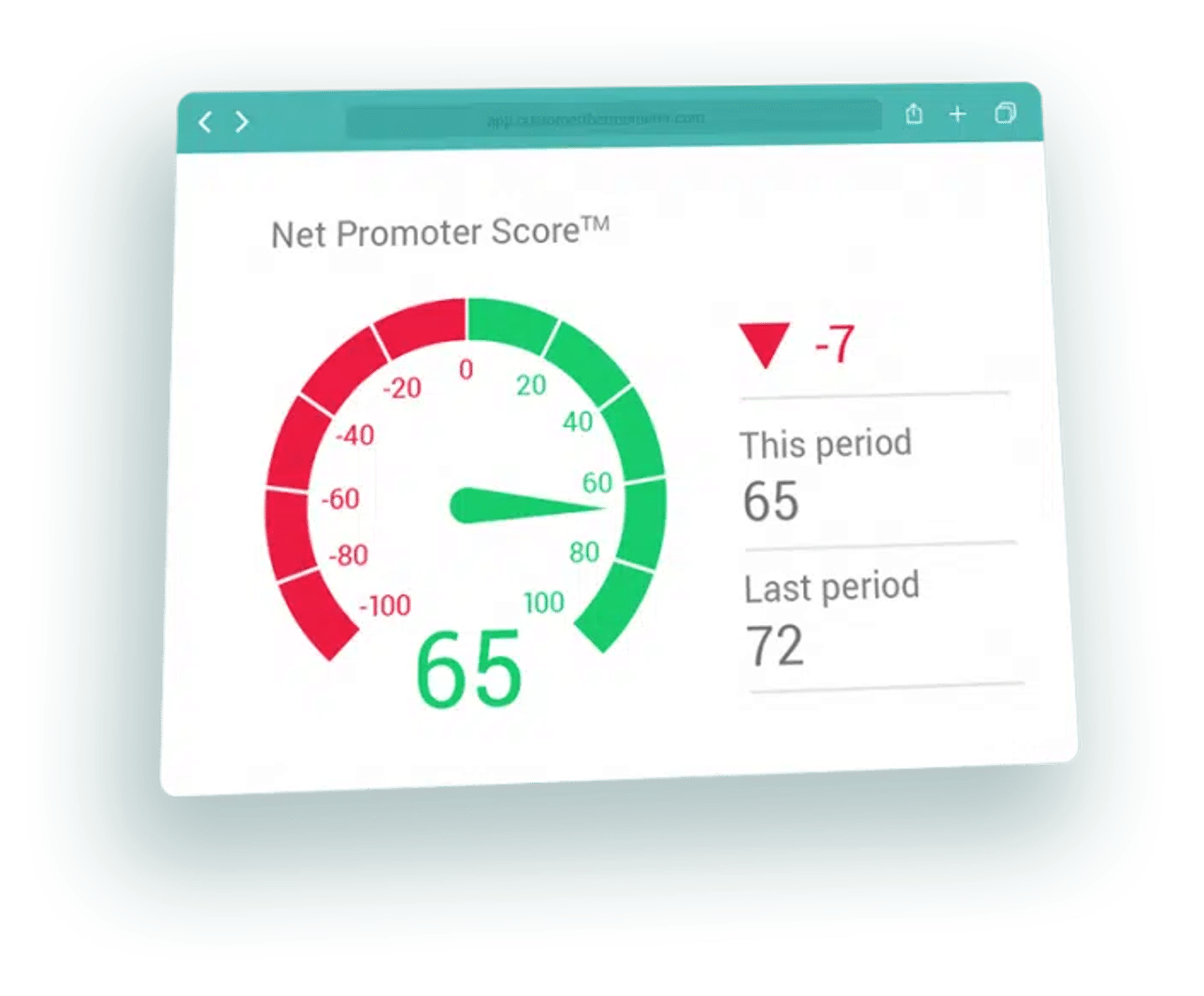 6. Target upsell and cross-sell campaigns where strictly relevant
Customer comms are vital – it's the backbone to keeping a relationship going with existing customers. Reaching out with relevant offers can net extra sales, but can also be a counterproductive move. The best approach is to orientate upsell and cross-sell sales campaigns to existing customers relevant to their preferences and purchase histories. This is another area in which customer segmentation really pays off.
7. Get experiential with your marketing approach
Some of the most engaging marketing campaigns are so-called 'experiential' marketing. These are typically driven by product sampling, events, stunts and immersive experiences that relate back to the brand. It's all about participation, but the participation doesn't have to be random or aimed at customer acquisition. Experiential marketing can be immensely useful with groups of existing customers too.
Customer retention efforts begin with customer feedback. Boost your feedback engine with a free trial of Customer Thermometer and see the difference you can make today.
Set Up Your Customer Satisfaction Survey Create a free Customer Thermometer account (No credit card required – Fully functional account). Set up a CSAT survey and discover why over 10,000 teams choose Customer Thermometer to track, measure and improve their customer retention program.