Customer Retention Strategy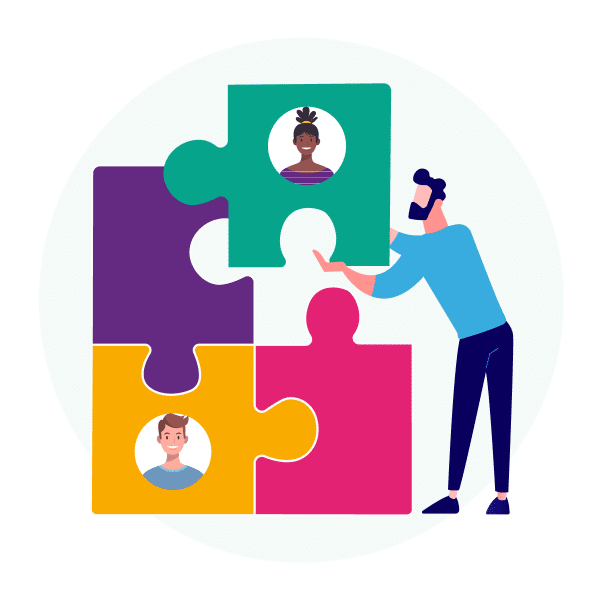 Customer retention helps fuel organic growth when combined with customer acquisition. While customer acquisition is certainly important, we are going to focus on keeping your existing customers. After all it's a lot cheaper to keep your existing clients than attracting new ones.
Gartner, Bain & Company and many other respected research houses have all produced research showing that retaining a customer is easier and more profitable than going out and finding a new one.
As a result, many organizations have proven customer retention strategies in place. In this guide, we explain what a customer retention strategy is, what the strategies of some of the world's leading companies look like, and we offer pointers to create your own customer retention strategy.
Set Up Your Customer Satisfaction Survey Create a free Customer Thermometer account (No credit card required – Fully functional account). Set up a CSAT survey and discover why over 10,000 teams choose Customer Thermometer to track, measure and improve their customer retention program.
What is a customer retention strategy?
In the classic leaky bucket analogy, businesses focus on pouring new customers into the top of the bucket, whilst existing ones are leaking out of holes that should be plugged first. A customer retention strategy is a timed and planned strategy to ensure that customers are being retained, and that new customers being added are the right, high quality customers, to give the organization the best chance of retaining them in the future.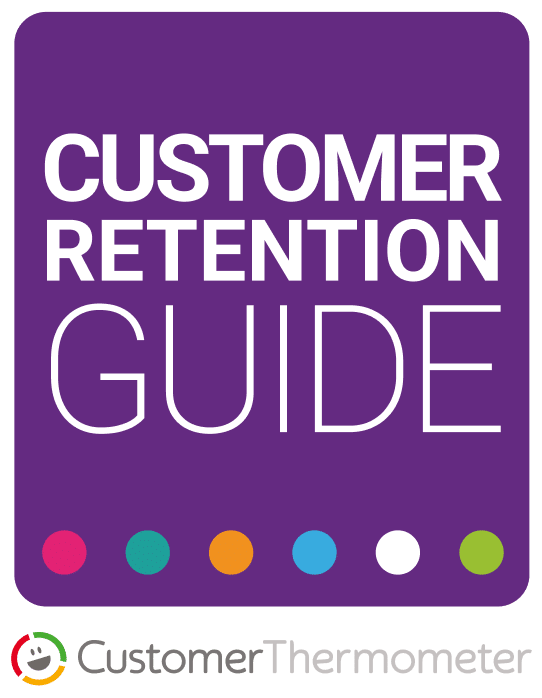 Why is a customer retention strategy so important?
It can cost five times more to attract a new customer than retain an existing one. Increasing retention rates by 5% increases profits by 25% to 95%. The probability of selling to an existing customer is 60–70%, compared to just 5–20% for new customers.
You can get all the stats you want, but pure common sense will tell you the same thing. Existing customers are a captive market you've worked hard to acquire. Keeping them happy and satisfied should net improved business performance.
Companies across all sectors now pursue customer retention strategies to achieve primary business goals. In this guide, we explain what a customer retention strategy is, what's in them and how to create your own.

What do all customer retention strategies have in common?
Imagine a leaky bucket. If you don't plug enough holes, all the water that pours into the top will drain out. This is the classic analogy for customer retention. Customer retention strategies are time bound and planned-out to ensure that the level in your 'bucket of customers' steadily rises, not falls. You will always lose some customers, for a variety of reasons. Some factors are out of your control. Most aren't.
Customer retention strategies also ensure that the right, high-quality customers are being added in the right way. This gives the best chance possible of retaining them in the future.
What is a good customer retention strategy?
Here are some of the key elements to consider when formulating your customer retention strategy. As you create and implement it, remember to communicate it to everyone inside the business too.
Clearly costed and timed goals

What are you aiming to achieve and by when? 

What sort of improvements are you targeting?

Data on customers and prospects

Who are your customers and prospects? 

Which customers are the highest value to you? 

Which customers do you make the most money from?

Retention measurement and timetable

How are you going to measure customer retention? And how often? 

How will you know if you're improving?

External communication and activity calendar 

Internal communication and activity calendar

What are you going to be asking your employees to do differently? 

How are you going to keep them updated with your new initiatives?

A real-time customer feedback process

How will you know if customers are happy with what you're doing? 

Find out how are you going to get good feedback from them, and how often? 

Will you make sure you're acting on that feedback?
10 brilliant customer retention strategies
Here are a collection of ideas to get you started on the road to an optimum customer retention strategy. Each of these has a distinct purpose and mission and we've peppered them with examples too.
Remove friction
Make the experience of dealing with your company as pain-free as possible. Amazon has made its mission all about effortlessness. Not price and not service either. Being frictionless is the Amazon differentiator and there's a lot to learn from this approach to customer retention strategy.
Look at all interactions you have and seek to improve them and make them effortless. This will involve a customer mapping exercise to really understand customer touchpoints. A mystery shopping approach also works well in identifying improvements. 
Spread delight, surprise and magic touches
What makes people stay in relationships? On one level it's about having your expectations met. On other level it's the little things – sparks of magic that make the relationship special. These sparks could be deeply thoughtful or utterly superficial. Some brands have learned that spreading magic touches should be a hallmark of their customer retention strategies.
Customer Thermometer's customer support team is called the 'Ministry of Magic' for this very reason. We put together these 6 top tips to help you go the extra mile. 
For more ideas, this post highlights 30 great ideas from the world's top customer-focused companies.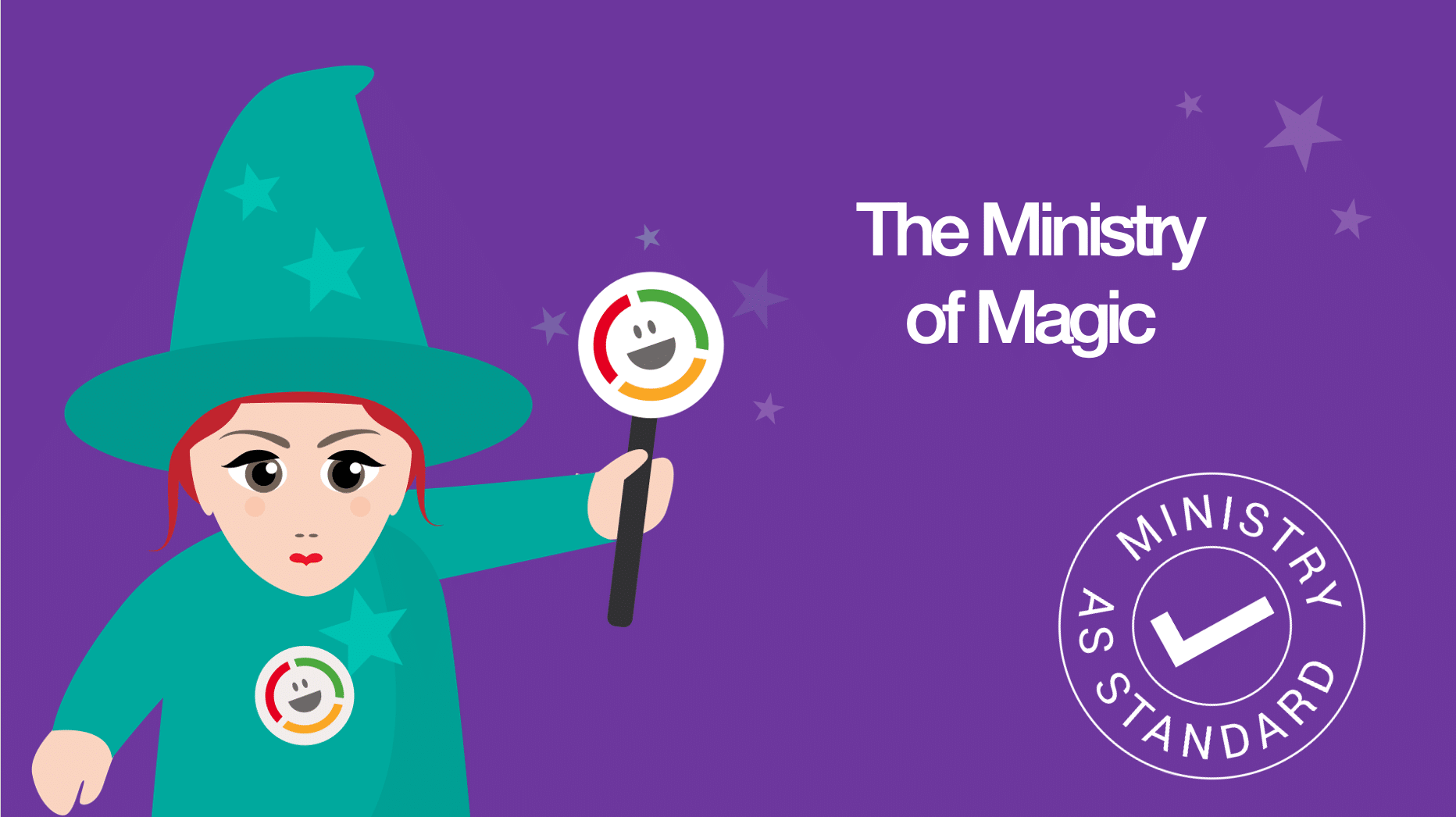 Become a customer-centric organization
This is a long-term strategic goal but one that you can begin implementing now for some immediate results. Empowering staff and getting employee buy-in around a shared set of customer-focused values is key. A company's staff are the single most critical element of any successful customer retention strategy. 
No amount of clever tactics, expensive incentives will make up for staff who just don't care about customers. Remember that to get them to care about customers, you need to care about them. Consider your staff satisfaction as part of your plan.
Communicate your strategy and tactics clearly to everyone in your team, outlining the behaviors you expect. Make a plan to communicate it very regularly. Once is not enough. The team have to hear it regularly and realize it is constantly at the top of the organization's agenda if you are to effect real change.
Implement your customers' ideas 
There is no use pretending to listen to customers. Embrace customer feedback and harness it to improve products, services and processes. Making improvements and telling customers that they drove those improvements is a win-win for everybody. A good example of this (albeit from 30 years ago!) is Ford's "Everything we do is driven by you" campaign.
Existing customers need to feel valued, and a fast-acting feedback response plan is also crucial to enabling that. This means having a plan for different types of feedback, before they arrive. The most senior people in the organisation need to be reading and hearing feedback and feedback metrics to feel closer to customers.
Remember that customers who give you feedback (even if it's bad) care enough about you and your business to let you know what you did wrong. And a complaint is a great turnaround opportunity to keep a customer for longer! Most people don't complain, they simply walk away. Encouraging and dealing with complaints cheerfully and effectively is a critical part of customer retention.
Go omnichannel
When it comes to customer engagement, channel preferences are a big deal. You might have a multichannel approach to customer contact, such as voice, email and social. But do you cover all the channels that matter to your customers? What about chat and messaging apps like WhatsApp? 
Omnichannel goes beyond multichannel to create a complete, seamless and consistent experience regardless of how your customer chooses to engage. If you can't satisfy channel preferences, or make it hard for customers to continue their journey as they flit between – for example – in-store, app, Facebook and email, you risk failing on customer retention.
Personalize
Value customers by treating them as individuals. This is easier said than done. Executing personalization effectively depends on good data and automation.
It's funny how the machinery of automation is what satisfies the very 'human' need for personalization. This strategy benefits from the latest technology around AI software and machine learning, as well as more rudimentary methods for segmenting and tagging data. Your starting point should always be advocating for the customer's needs. What experience do they ultimately expect and how can you make it uniquely personal to them? Customer feedback is very useful in building this picture and keeping it on track.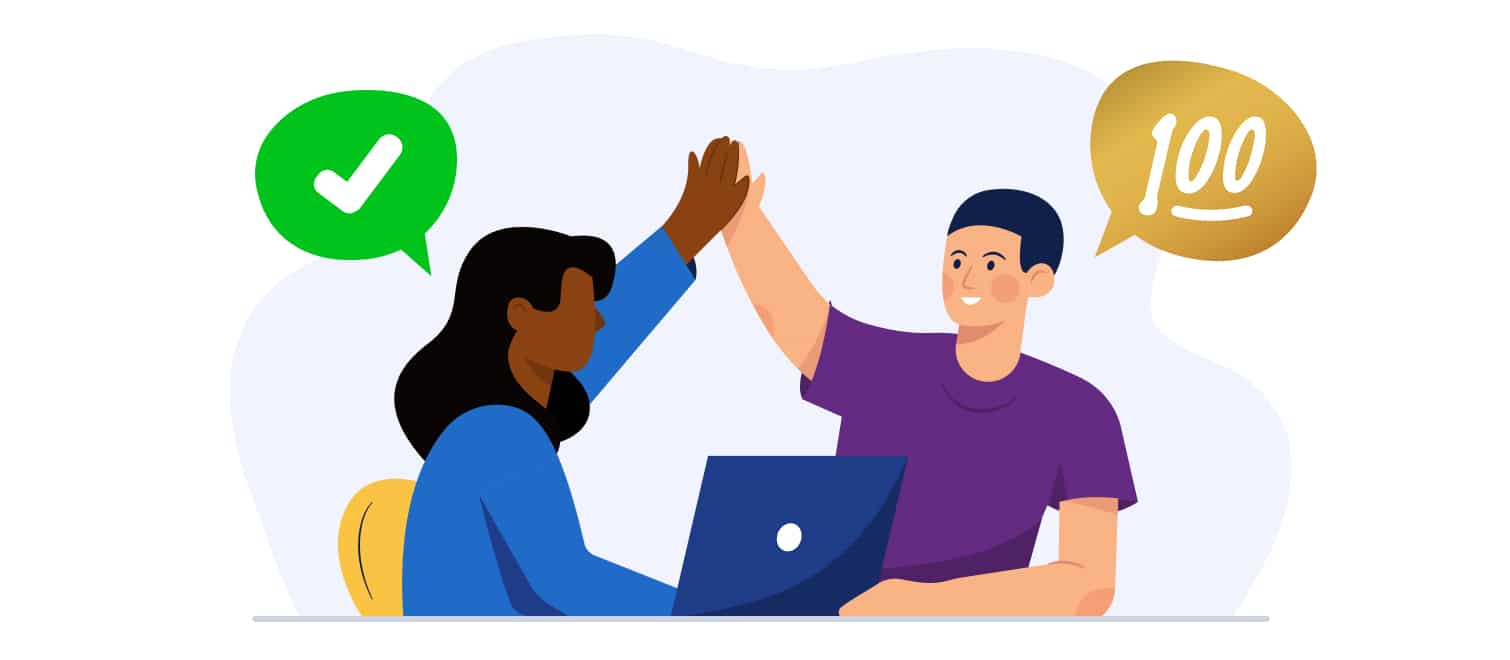 Show how customers benefit when they trust you long term
Make existing customers the stars of the show by involving them in your branding, marketing and communications. Choose stand-out examples of happy customers whose problems you've solved. This will highlight to existing customers the benefits of continuing a long-term relationship with your organization. At the same time, it will help attract new customers too.
Make it fun
While Amazon keeps customers by being frictionless, Virgin does it by being fun. In truth, while Virgin doesn't pursue Amazon levels of ruthless efficiency, part of its happy-go-lucky appeal comes from working hard to remove hassle from experiences. The company builds on this by simultaneously injecting a positive vibe that customers enjoy participating in.
The trick with 'making it fun' is shaping an experience that benefits customers, rather than having 'fun things' that fall flat because they haven't been thought through. The effect is to put a smile on the customer's face. In Virgin's case, this is enough to make new customers try Virgin out and – even more so – stick around once they have.  
Develop the forever transaction
Want a forever customer? You need to develop a forever transaction. This comes naturally to service-based organizations, who increasingly engage with customers on a recurring, subscription basis. But we're seeing this with traditional, product-based industries too. The result is a circular business model where the customer is regularly touched, charged and served according to need and consumption.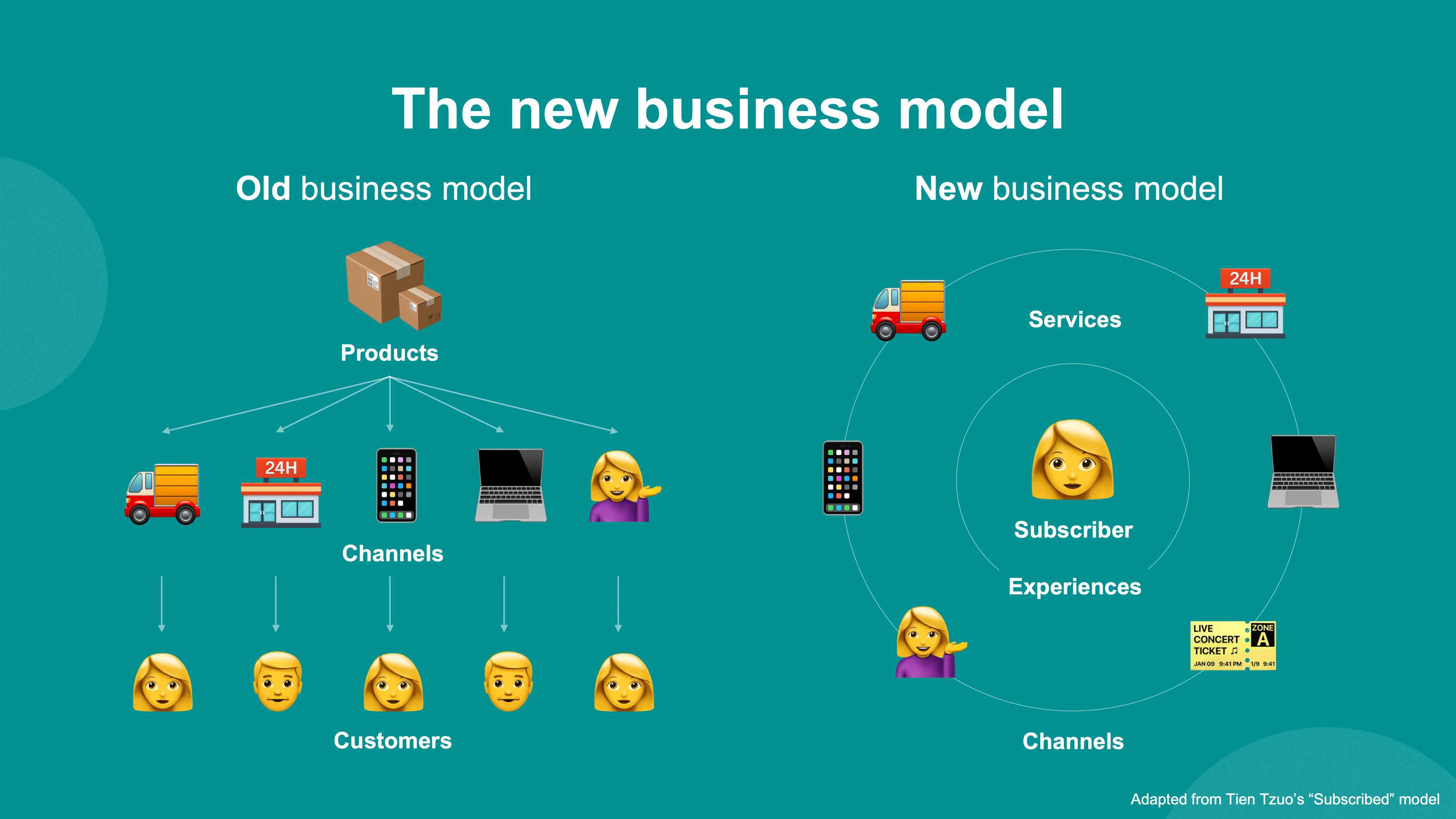 A great example of this is Michelin, the tire company. Tires get replaced when they wear out. When that happens, customers might choose alternative brands because of cost or availability. Michelin has moved to a 'tires-as-a-service' model that avoids the risks of road-unworthiness and sudden blowouts. HP Instant Ink is the same kind of model, but for HP desktop printers. Customers get the replacements they need, when they need them. Customer retention and loyalty is through the roof! 
Track and act upon NPS
The leading metric for customer loyalty is Net Promoter Score, or NPS. This is the measurement upon which you can build an entire customer retention strategy. Once you've benchmarked NPS, the challenge is achieving incremental improvements. You can also devise tactics for certain customer groups that you segment depending on what NPS score they give you. Read more in our ultimate guide to NPS.
What to do now…
We hope you're raring to go and ready to embark on your customer retention strategy. Tool up with the best customer feedback tool in the world – try Customer Thermometer with a free trial starting today!
Feeling inspired? Act on your customer retention impulses with a feedback tool that will tell you how ALL your customers are feeling. The Customer Thermometer free trial is the ideal place to start!
Set Up Your Customer Satisfaction Survey Create a free Customer Thermometer account (No credit card required – Fully functional account). Set up a CSAT survey and discover why over 10,000 teams choose Customer Thermometer to track, measure and improve their customer retention program.