Customer Retention Techniques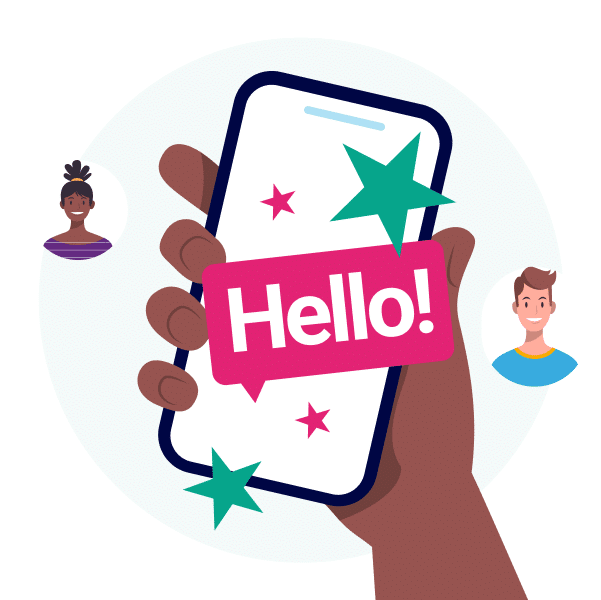 Customer retention helps fuel faster organic growth when combined with customer acquisition. After all, net customer and revenue growth is the product of losing fewer customers than you gain. And loyal customers lead to increased lifetime value. All businesses need customer retention techniques to increase customer loyalty.
Did you know that 70% of marketers believe their customer retention efforts are poor! And yet it's well known that 80% of a company's revenue will come from 20% of its loyal customers.
It's time to improve those customer retention techniques! So why not overhaul yours with these 12 customer retention techniques you can use today. These all add up to a powerful program when used together:
Set Up Your Customer Satisfaction Survey Create a free Customer Thermometer account (No credit card required – Fully functional account). Set up a CSAT survey and discover why over 10,000 teams choose Customer Thermometer to track, measure and improve their customer retention program.
12 Customer retention techniques 
Now you know what you want to achieve, what your broad strategy is, and with a budget sketched out. Now comes the fun part! Choosing your customer retention techniques and rolling them out.
The welcome pack
Good customer onboarding really makes a difference to new customers you want to keep. A welcome pack makes them feel valued and delivers a wow factor. It doesn't have to be expensive and it's a great vehicle for expert content and even subtle upsell messages. At the very least, a few goodies and a personalized, handwritten card are thoughtful and impactful – a great way to start a customer relationship off on the right foot.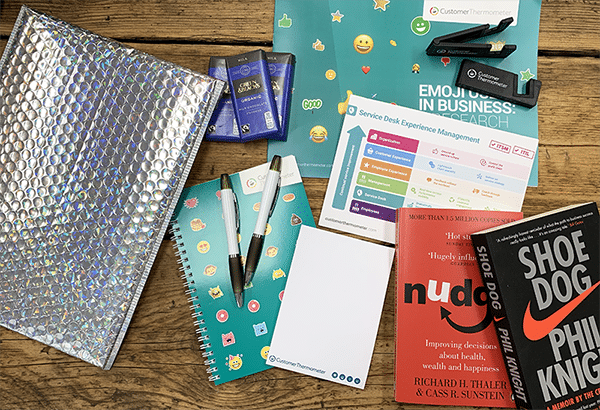 Dedicated relationship managers or portals
A key theme is customer retention is exclusivity – stuff that only existing customers get. This could take various forms, depending on the industry and level of customer spend. Most common are dedicated customer portals (featuring valuable how-to content and fast track ordering, for example) and customer relationship / success managers. 
Invite customers to an event or a meal with a senior member of your company
A good example of something that's both thoughtful and exclusive. Attending a hospitality event is good fun, but underline this with a message of mutual benefit. For example, stating how you'd like to learn about their opinions and experiences of your company – so you can improve – as well as giving them an opportunity to enjoy themselves at your expense.
Giveaways and prizes
Sometimes existing customers can be meant to feel unloved when the best offers, rates and incentives are advertised to new customers. UK banking and loans company – Nationwide – famously ran a great ad campaign playing on this. Very funny if you've never seen it before, and a blast of nostalgia if you have! Brand new customers only – watch the ad
So spare a thought for existing customers but not leaving them out of giveaway and prize promotions. Better still, run promotions exclusively for them.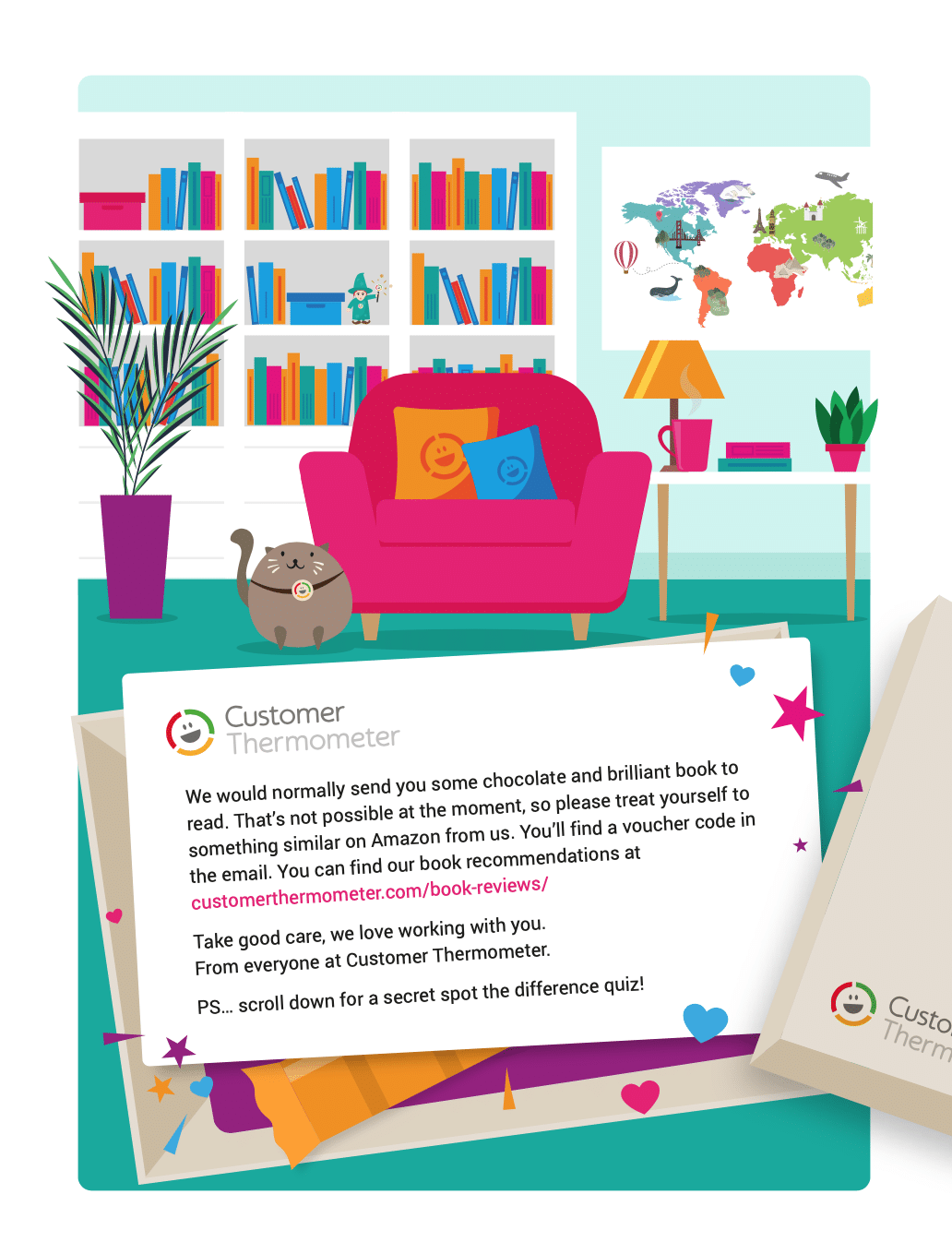 Treat complaints as a gift
Customer retention is hard when customers just drift away. At least with a complaint, you get a telegraphed opportunity to confront dissatisfaction head-on. How you listen and respond to customer complaints is really important. Make it easy, be empathetic and take responsibility for putting it right. 
Complaints are like gifts because they are golden opportunities to reset the customer's opinion of you. In fact, there's a concept called the service recovery paradox that shows customer satisfaction can increase to higher than before if you deal with complaints properly.
The other upside is the improvements you can make that benefit all customers, when one customer complains. You should be asking for feedback all the time in order to get as much negative feedback as possible. What we mean is, if there's going to be negativity out there, you need to hear about it – and respond fast!
Loyalty programs
Loyalty programs are a common feature of customer retention strategy. They can be huge undertakings for supermarkets and airlines, but also extraordinarily simple too. A good example of the latter is the ubiquitous "coffee stamp". This is where coffee shops stamp your card for every coffee you purchase, and give you a free cup after 10 stamps. 
At their most complex and integrated, loyalty schemes generate significant data insights and often sit at the heart of personalized, omnichannel customer experience. But the principle needn't be any more complex than the coffee stamp – whatever your business.
Host regular customer feedback sessions
Do you have a customer advisory panel? Or a regular cohort of committed customers that you use for testing new products and services? If not, consider pulling one together. It will keep your closest customers closer, and enable opportunities for mutual benefit.
These forums are perfect for extracting valuable customer feedback, but this can be extended to all customers really easily. Here are 41 ways to generate customer feedback – find the best ones for your customers!
Reward employees
What have employees got to do with customer retention? Everything! Get colleagues focused on the importance of retaining customers and motivate them to achieve customer retention metrics. Run leaderboards of the highest achieving customer-facing staff and use their techniques to influence your employee training program.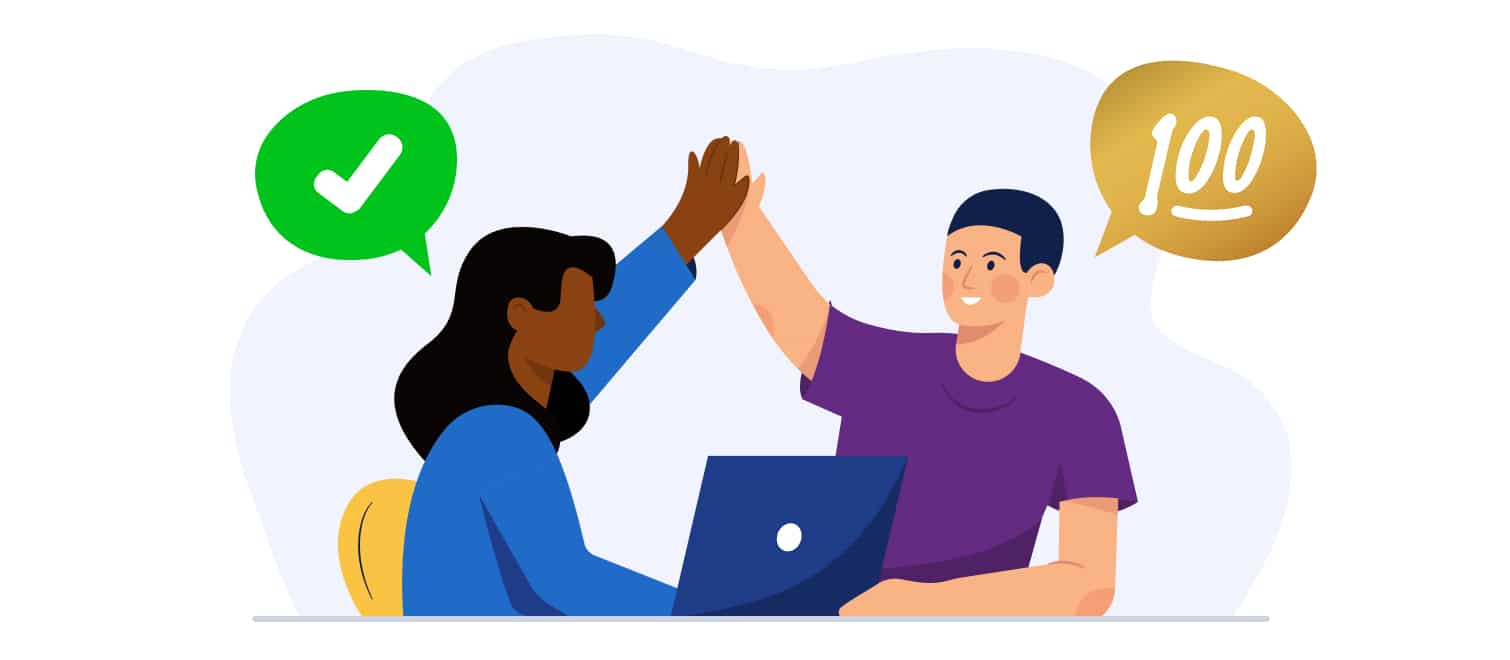 Make it easy for loyal customers to refer and talk about you
Asking for customer feedback and getting a positive response is the perfect trigger for customer referrals. It's really important that your feedback system is quick, easy and fun to engage with – with just a single click at the bottom of an email. Steer customers who gave positive feedback to a landing page where it's just one more click to post a social media update or leave a review. 
You could even go one stage further and design a referral program that directs discounts and credits to customers who push new customers your way.
Last but not least, make sure you're tracking Net Promoter Score (NPS) – the ultimate metric for showing how many (and which) of your customers are likely to recommend you. You'll need a top feedback tool like Customer Thermometer, which supports NPS out of the box.

Pursue partnerships with adjacent, non-competing companies to deliver extra value to existing customers
Another great idea in the vein of thoughtfulness and exclusivity. If you're a wine merchant, find a glassware supplier who'll give you discounted products to offer existing customers. Or offer free tours of local vineyards.  
Launch and invest in community schemes
Especially relevant for businesses that serve local communities, this concept still works for any organization. Community projects and charitable foundations imbue your brand with longevity and permanence – traits you'd like to reflect in customer relationships too. But they're also the right thing to do. Existing customers you regularly invest in you will take pleasure and pride in seeing you pass on this investment in good causes. Consider inviting customer (and employee) feedback on what kinds of projects to support.
Inspire your customers with random acts of kindness
Moments are what define experiences, and with existing customers you have the chance to create moments that live long in the memory. Random acts of kindness are precisely that – just surprising a customer one day with something thoughtful and valuable to them is a lovely gesture. It's a sign of how much the relationship means to you. Making moments can go beyond random acts of kindness. Read our review of the bestselling book, The Power of Moments, with more ideas along these lines. 
How to start using customer retention techniques
Understand your customers
Before embarking on customer retention tactics, it's best to do the groundwork on data.
Gather all the data you can on your customers. Where do they come from? Why do they buy? What else do they like doing? Where do they go?

Talk to them as much as possible. Don't go with a particular agenda, just ask them how they are getting on, and how they are finding your service. Get a dialogue going based on trust and affinity.

Be as visible as possible. Whether you're the CEO or the head of customer experience, get out amongst real people rather than relying on data alone.

Train your staff to encourage feedback, report it back and act on it.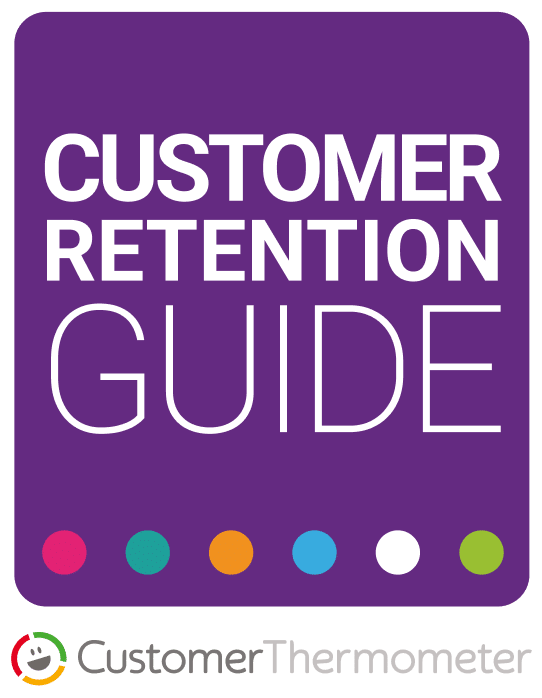 Set budgetary expectations 
Next, consider the commercial implications of customer retention. Use this to set budgetary expectations and some idea of return on investment.
It's important you don't overspend on customer retention. Or get the balance with customer acquisition wrong. Look at the difference in profitability between a customer you keep for the long term, and one you lose after the first sale. This should give you a broad indication of spending limits.

Once your numbers are worked out, make a plan of what you're going to spend on customer retention techniques. You'll need to keep on top of this, checking both the outgoing spend and associated returns. You may need to pause and adjust as you go along.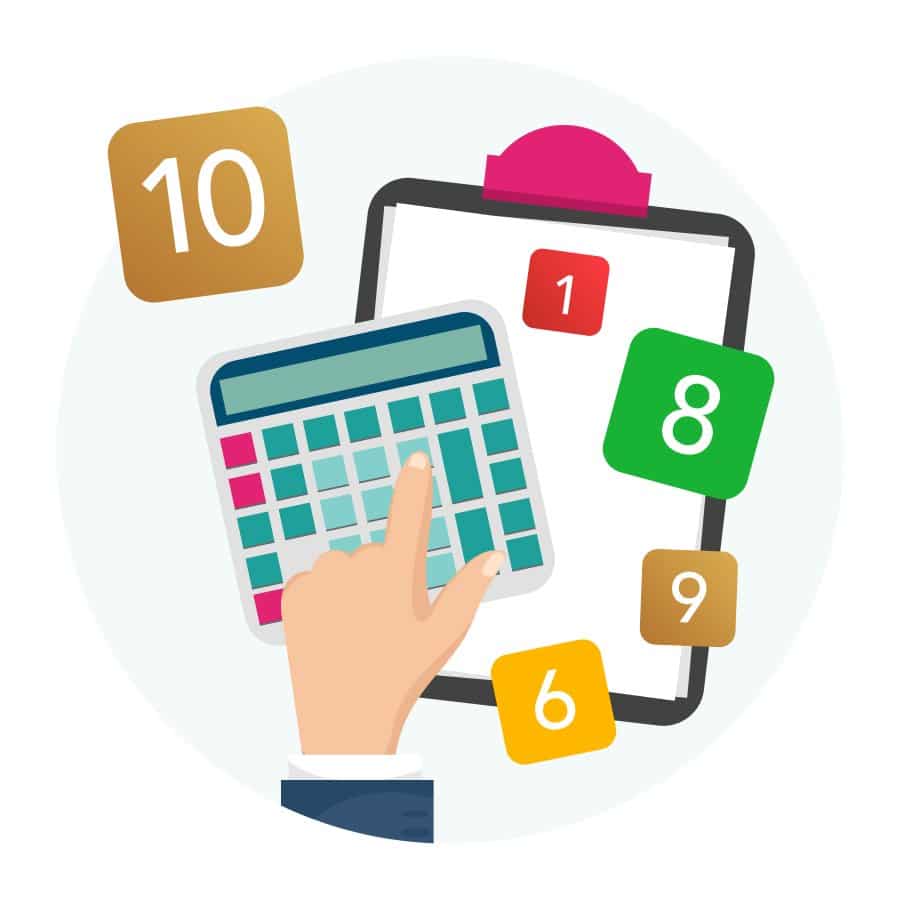 It starts with your customer retention strategy
Before we get into the detail of exciting customer retention techniques you can apply, remember that it all needs to slot into an overarching strategy. If you're reading this before consulting our guide to customer retention strategies, go take a look and come back.
Once you've gathered your data, sit and analyze it carefully. What's it telling you about what your customers like and don't like? What's it telling you about why your loyal customers stay and the others leave?

Think about your strengths and weaknesses as a business. How can you build on strengths whilst mitigating weaknesses?

When you're ready to create your customer retention strategy, keep it short. Write clear bullet points about the kinds of customers you want to retain, how long you want to retain them for, and the kinds of metrics you will use to measure your success.

Start with gathering customer feedback
We hope you're raring to go and ready to embark on your customer retention strategy. Tool up with the best customer feedback tool in the world – try Customer Thermometer with a free trial starting today!
Feeling inspired? Act on your customer retention impulses with a feedback tool that will tell you how ALL your customers are feeling. The Customer Thermometer free trial is the ideal place to start!
Set Up Your Customer Satisfaction Survey Create a free Customer Thermometer account (No credit card required – Fully functional account). Set up a CSAT survey and discover why over 10,000 teams choose Customer Thermometer to track, measure and improve their customer retention program.