CSAT conferences and events can take you to some far flung places, literally and metaphorically.
But none of us have the time (or the air miles) to get to all that many of them.
Instead, we've scoured the web to publish our top 5 CSAT keynotes that you can sit back with a coffee and a chocolate bar and watch at your leisure.
Scouting out the fourth industrial revolution
The first in our collection is an enlightening chat around the campfire with Marc Benioff, founder and CEO of Salesforce, taken from his company's outdoors-themed Dreamforce event last November. Perhaps replace that chocolate bar for some toasted marshmallows…
The main thrust of Benioff's message is that, after the steam, electricity and computing-powered industrial revolutions of the last 200+ years, today's fourth industrial revolution presents a multitude of new opportunities and challenges for achieving customer success in the age of artificial intelligence. The big question he confronts (and the reason for the outdoors theme) is how you can engage with this change to become a 'trailblazer'.
Benioff is a giant of the industry who backs up his vision of customer connectedness with plenty of examples from trailblazing organisations like Coke, Louis Vuitton and – rather neatly in light of the Dreamforce stage set – the Girl Scouts.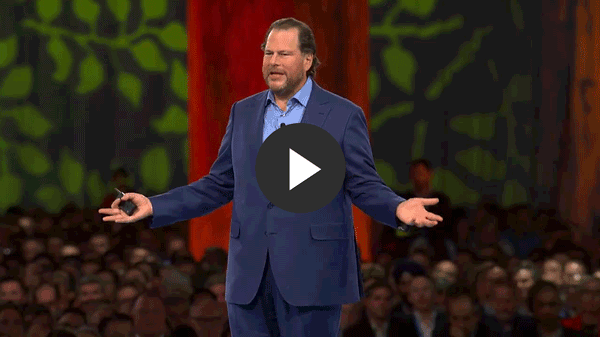 Six baby steps to customer service greatness
While Salesforce's Benioff has a CSAT-related product to sell, this next keynote comes from someone with nothing more than a great story to tell about their customer approach.
Derek Sivers founded CD Baby in 1997 to help musicians sell their music, and soon found all his well-funded competitors had fallen away leaving the market open for his company to dominate. The presentation is framed around Sivers' quest to find out why.
The really useful thing about the keynote is Sivers' six key mindsets that guide great customer service. Though the talk (at a Business of Software event) is from 2014, these six simple rules are just as relevant today for any organisation to use as the basis for a customer service philosophy. They are, in short:
You can afford to be generous. Make time to treat your customers right.
The customer is more important than the company. Engrain in your people a desire to do what's best for the customer no matter what, because the company is going to be just fine.
Customer service is a profit centre, so don't be too driven by the need to be super-efficient.
Every interaction is a moment to shine; to totally shape your customer's impression of you.
Lose every fight. Resist the temptation to resist and instead tell upset customers that they win.
Rebelliously right the wrongs of the world. Think of the worst experiences you've had and deliver the opposite – don't follow norms.
Watch Derek Sivers' CSAT keynote here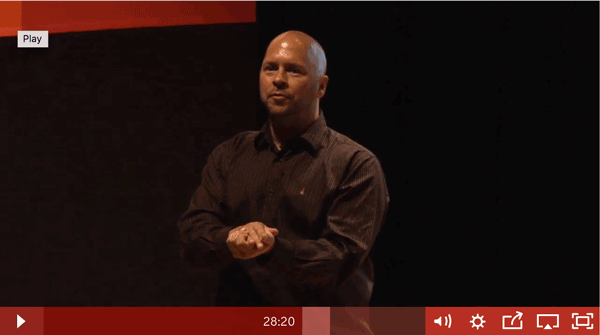 Why vulnerability is key to becoming a better listener
The next keynote is a fascinating 11-minute blast from Intel ethnographer, Tony Salvador, on 'the listening bias'. This isn't from a CSAT event, but one of the many TED talks that encourage you to look at subjects in a different way.
It confronts the uncomfortable truth that, when it comes to negative feedback or other things we don't want to hear, we choose to 'not listen' and hear something different – which leads to misguided conclusions.
Closing that gap doesn't just have immense ramifications for achieving better customer satisfaction, but for developing better products and services too. Really listening demands the capacity to be prepared to hear things that aren't insulated by our preconceptions and biases. It means becoming vulnerable.
From a Customer Thermometer standpoint, the biases involved in collecting and extrapolating feedback data is a daily preoccupation, while 'listening' is essentially the majority of CSAT activity. Bringing the two together makes perfect sense, and Salvador's style conveys some complex points in a concise and entertaining way.
A rags to riches to rags to riches shaggy-dog CSAT story
Our fourth keynote is a the CSAT story of a CRM vendor, as told by Bullhorn CEO, Art Papas. He tells it so well that Hollywood should be buying the film rights, or at least one of those mini-series on HBO.
Having established a vision and felt "the rush of dopamine" that comes from helping customers fix their business problems, Papas recalls how it all started to unravel when NPS scores starting going south just as revenues and profits starting going through the roof.
With brutal honesty, Papas confesses the obstacle was arrogance. The final straw came when his very first customer called up to cancel her contract.
It was then that Papas set about reshaping the entire company mission and culture around customer experience. And the results ever since have been outstanding.
The practical ways that your customers don't give a f*ck
The final keynote might not initially appear to be about CSAT at all, but is immensely instructive about the cluttered, fatigued and harrassed state of modern life, which does have implications for how organisations engage with their customers.
Based on her best-selling book "The Life-Changing Magic of Not Giving a F*ck", author Sarah Knight gives a laugh-out-loud explanation of how poorly people spend their time and effort, and sets out a framework for de-stressing and becoming happier by creatively and constructively reorganising your priorities. It's about learning how to ditch obligations, requests and demands, without regret.
Its relevance to CSAT goes to the heart of one of the greatest challenges in learning more about your customer's opinions: fatigue. If the popularity of Knight's books and talks reveal anything, it's that people need better reasons to invest themselves in filling out surveys and feedback forms, let alone attending the birthday parties of friends' children or attending after work mixers with colleagues you don't like.
So there you have it – 5 keynotes to inform, shape and inspire your CSAT thinking.
Do tell us what you think or suggest more to add to our list.
Is it time to get more feedback from your customers?
If you're inspired by these keynotes to take a look at how your customers feel about your business, why not give our microsurvey a whirl.
Get yourself a free trial account of Customer Thermometer's CSAT survey now. Get customer feedback in real time, and integrate it quickly with your helpdesk, email or ticketing systems, and even use it with Outlook:
https://www.customerthermometer.com/img/CSAT-keynotes-header.png
248
710
Lindsay Willott
https://www.customerthermometer.com/img/[email protected]
Lindsay Willott
2018-03-14 17:22:41
2018-08-31 11:04:43
5 great CSAT keynotes