If you are a regular reader of the Customer Thermometer blog you will know that we are avid readers. We love discovering new perspectives from insightful authors who often provide alternative, thought provoking viewpoints. We are constantly on the lookout for great titles to add to the Customer Thermometer library and in this post I have highlighted just 5 excellent books which tackle the subject of customer success.
by Nick Mehta, Dan Steinman, and Lincoln Murphy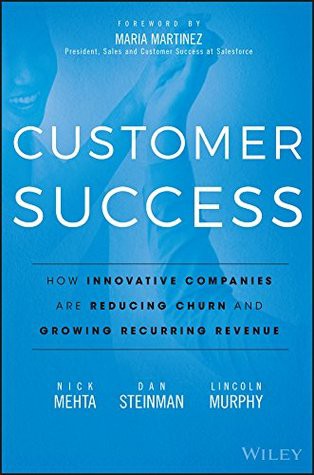 This well written book, originally published in 2016, describes how the subscription economy has basically given rise to what we call 'customer success'. It suggests that the ultimate goal of Customer Success is to drive high lifetime value by retaining valuable customers and earning upsells by fostering loyalty. It provides valuable advice on creating winning customer success strategies and includes details of key metrics. This book clearly highlights the importance of existing customers, improving customer satisfaction and increasing customer retention. Here's a great quote:
"In a recurring revenue business, there's no such thing as post-sales. Every single activity is a pre-sales activity."
by Jeanne Bliss
Jeanne Bliss is well known and widely respected in the Customer Experience field. In this excellent book she provides practical guidance toward establishing and building customer-centricity in an organisation. It includes over 40 first person case studies from many respected CCOs (chief customer officers). It provides a practical customer leadership competency framework which can be tailored to the needs of any organization in order to develop customer-driven growth. Here's a quote from the author:
"My goal in writing this book was to establish clarity for what it takes to lead a customer-driven business transformation, and to establish value for the role of chief customer officer."
by Matthew Dixon, Nick Toman, Rick DeLisi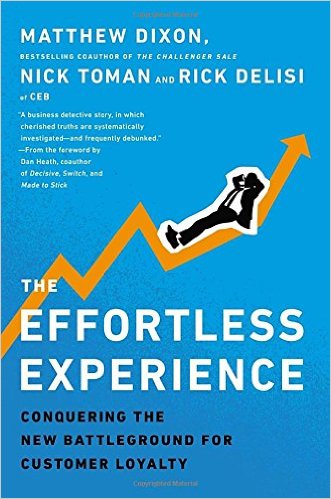 Originally published in 2013 this excellent book, co-authored by Matthew Dixon, Nick Toman and Rick DeLisi provides valuable insights, tools, and practical strategies companies can immediately use. If you need to reduce churn and build customer loyalty this is a must-read. The book advocates creating effortless customer experience at every touch point in order to develop customer loyalty.
This book was one of the cornerstones of thinking behind Customer Effort Score CSAT measurement. We wrote a full review of The Effortless Experience; read that here.
by Jennifer Chiang
This easy-to-read book from Jennifer Chiang has just been published in February 2019. It presents an actionable guide in how to plan and develop your customer success team and make your company more customer-centric. It provides a fresh perspective and practical recommendations which can be beneficially applied to both startups and established businesses. Here's a notable quote:
"Customers no longer just buy things, they require an experience."
by Guy Nirpaz, Fernando Pizarro
Published in 2016, this short book (only 140 pages) from Guy Nirpaz is a great primer in Customer Success. Although brief, this book successfully imparts some crucial concepts in a very readable format. But it is clearly aimed at beginners in the Customer Success field and doesn't delve into very much detail. This is a great book for those with limited time who need to gain some valuable insight into what it takes to maximize customer retention while minimising customer churn.
If you need more insight into your Customer Success efforts, try Customer Thermometer. Send yourself an example 1-click microsurvey today:

https://www.customerthermometer.com/img/5-Excellent-Customer-Success-Books-to-Read-Blog-Header.png
248
710
Lindsay Willott
https://www.customerthermometer.com/img/[email protected]
Lindsay Willott
2019-03-19 04:23:53
2019-03-19 04:23:53
5 Excellent Customer Success Books to Read