Marketing brings in sales, but only great customer service can create customers.
Customer service is now the major arbiter of reputation, with the pandemic driving that online service reputation higher and higher, so you need to make sure it's both top notch and innovative.
To help you on your way, we've collated 30 of the smartest customer service "moves" and ideas around. If you want to improve your customer retention, boost your positive word of mouth or are just looking for a few new customer service ideas, we've got you covered:
1. Brilliant Basics, Magic Touches
As an overriding theme for these 30 service moves; brilliant basics/magic touches sums it all up.
Set exacting standards for customer operations and when all the standards are met, have fun and encourage your team to bring customers into that fun.
This terminology started at airline Virgin Atlantic and is part of their customer service training mantra. Although the airline industry is struggling with restrictions all over the world at the moment, I wanted to highlight this as VA's customer experience is second to none. I love the balance of making sure that the basics are done phenomenally well, alongside sprinkling some magic touches into the experience. This interview with Virgin Atlantic's COO shows that their dedication to customer service goes right to the top.
Virgin deliver this service by encouraging the whole team to observe the customer's behavior acutely and acting on it. In an example the COO cites a barman at the Heathrow airport clubhouse who saw an elderly lady struggling to eat a meal on her lap because the sides of the chairs were too high. The chairs were redesigned and replaced.
Can you take this idea and work on it digitally for 2021? What are your customers and prospects struggling to do, either on the phone, or your site, or on your email exchanges? How can you make it easier and stress-free.
2. The Bolt from the Blue
Many of the best customer services businesses know that it's a smart move to call key customers occasionally with no particular agenda other than to see how things are going.
If every call your customer gets is just about day-to-day transactional business or to sell them more, they aren't going to feel valued. So put in a Bolt from the Blue programme and schedule your team to call a customer out of the blue, and set targets for each person to complete 5 a week. Gather and share the feedback.
It's the work of moments to schedule a 10 minute Zoom coffee with a customer and they will appreciate it enormously.
Tom Peters is a huge advocate of this approach in his excellent book The Little Big Things: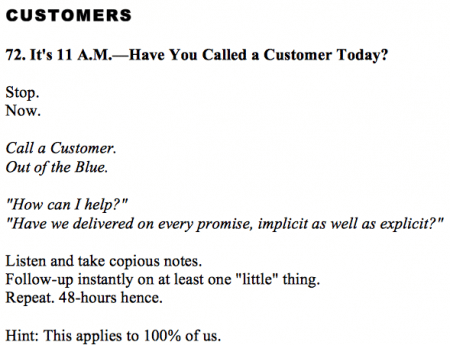 3. Shop Floor Thursday
Get your management on the phone, email and live chat.
This is the primary source of precious customer feedback. It's one thing seeing a report on customer gripes; it's quite another listening and reacting to them first hand. Choose a day of the week where managers from every discipline serve customers directly, by either attending scheduled Zoom updates, manning the service lines or answering customer emails or live chat.
Try answering some customer Tweets personally on a regular basis for example.
4. The Journey Map
Look at the customer's journey as they enquire, buy and are serviced by your company… then go where the competition aren't.
There are a ton of free resources online here, here and here for example, to help you map your customers' journeys. It's a fun exercise to do with your team, it can be done quickly and can help build a consensus of thinking.
Once you've mapped the customer's journey with you, look at each touchpoint and ask
"can we make it easier here?"… "what can we do at this point whilst they are waiting to get some word of mouth"…
It doesn't have to be complex to engender conversation and create a ton of ideas.
5. The Mystery Shop
What experience does your customer really have when she emails you? Calls you? Visits your website?
It's incredibly easy to find out and is one of the first things I've done when advising businesses on improving their customer service. Just because there are processes in place, doesn't mean they are being followed.
See for yourself what happens. Contrary to what the industry would have you believe, this doesn't have to be a major outsourced exercise. You can get 80% of the results in 20% of the time on your own.
Create a Gmail address and email your support team right now…
… or call into your company and ask a sales question. Jot down ways things can be improved and share them with the team. Do this regularly too.
6. The Feedback Demand
Get feedback as often as you can. (Of course we of all people would say this… but guess what? It really works…)
People absolutely hate complaining, so they never do it.
Know that a terrifying 96% of people won't complain (to you). But they will to all their friends.
What can you do to extract that feedback? Everyone buying from you has a view on how you're doing. Ask them regularly how you did – use Customer Thermometer (we'd love you to – get a free trial here) or pick up the phone and ask customers the question straight out.
7. Customer Curiosity
Make the customer part of your business.
"We consider our customers a part of our organization"
… said LL Bean in the early days of the company. It's amazing how many organisations have an "us and them" mentality about customers. Instead, realize that customers are your business.
The more they tell you about their needs, wants and experiences, the more you can outpace your competition by meeting and exceeding those wants and needs.
8. The 3 Ways Rules
Instead of having hundreds of procedures, try starting higher up and make some unbreakable rules.
Try thinking about "the 3 ways we do things around here" and creating a set of principles that people can follow to help guide their decision-making. These are the handful of golden rules of service that you are fanatical about and won't compromise on.
Google, Rackspace and others have similar guidance. It allows people to be themselves and be creative within the company's context.
My first employer's golden rule book extended to just two. Simply "we will be the best company in the world to work for, and the best company in the world to work with." This company made CRM software, so the rules had no bearing on what the day to day work should be, but rather how the work should be approached. 
The company was lauded for its customer service and topped a national list of the best places to work.
An example of this in action is the Seattle Center Skatepark. Instead of a list of 50 things you can't do, they appeal to the skaters' natures and inbuilt sense of right and wrong.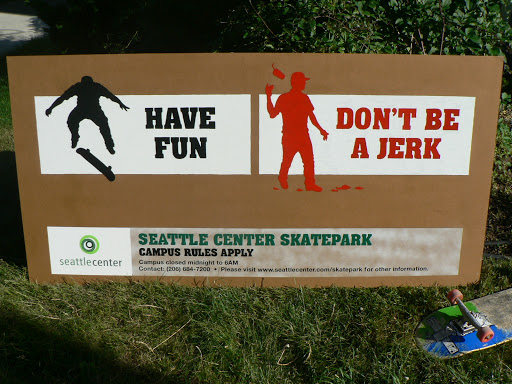 9. The Show & Tell
Drive home what your customers' custom really means to you.
Make them feel valued and special.
It's not difficult to get service word of mouth by giving people personalized welcome books, giving them a mug with their name on, putting some notes into the system if they mention something to you about a recent trip so you can ask them how it went next time around.
10. The Staff Payroll
Pay as much as you can afford to get the best service staff.
You can plan all you like, but they will be the ones who will execute the plan you create.
Thank them personally for their contribution (one Managing Director I know adds personally written thank you notes for each member of the team in with their payslip, telling them what she specifically appreciated about their contribution that month.)
Whilst that maybe a time consuming exercise, can you really afford not to spend time retaining your staff?
11. Know Satisfied Won't Cut It
Fred Reicheld, creator of the Net Promoter system, has done research showing that between 65-85% of the customers who defect say they were satisfied with their former supplier.
So, satisfied customers are leaving you!
Why? Because they are just that – satisfied. They are not yet delighted. And delighted is what is takes to keep someone with you when others are offering lower prices.
That's exactly why the Customer Thermometer rating system has a "gold star" as the top rating. It takes a lot for a customer to rate you as gold.
If you are getting "satisfied",  6 out of 10, or just "good" on your customer feedback, get right back in touch with these customers immediately and ask "what would we have needed to do to get a 10/10 or a gold star?"
Then, they may not leave you.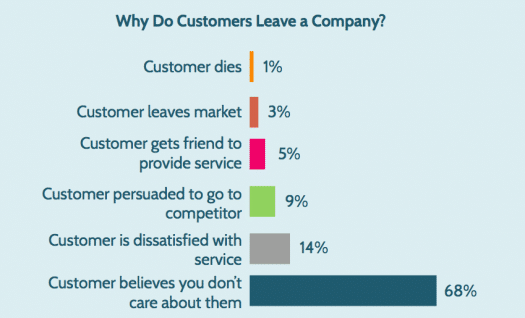 12. Tales of the Unexpected
Act on the feelings of your staff, not just "bald processes".
Airline Jet Blue has a delightfully-named "People Officer" which they confessed to in this blog post.
Dave, (the People Officer) is deployed to areas where new processes are being rolled out or there new initiatives are happening. He helps the crew members by providing free drinks and snacks and by running trivia competitions to give away free airline tickets.
Central to his role is also helping to explain to customers what might be happening with any new systems, so that there's no possible irritation with holdups or hiccups going unexplained.
With so many new rules around Covid and social distancing, this is a delightful idea to embrace for 2021.
13. The Apology Plan
Create an apology plan that anyone in the business can execute immediately.
Stuff goes wrong. It just does, it's inevitable. But the best customer service businesses have anticipated this will happen and they have a contingency apology plan in place that all customer service representatives have the discretion to swing into action and they are suitably empowered to take that action.
Open an account with the local florist so it's a 2 minute job to order some flowers for a customer you got it wrong for.
One of our large residential cleaning customers sends the cleaning team back to a home for free if a red or yellow feedback is given, no questions asked.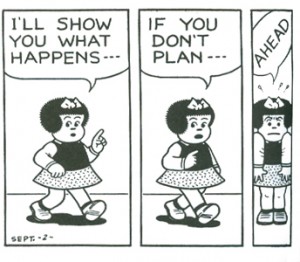 14. Personality Matters
You work hard to employ great people. It stands to reason you shouldn't therefore ask them to hang up their personality when they walk through the door.
Encourage more of a margin for humanity. Encourage everyone to indulge a bit more in their character. This is what my personal hero, Tom Peters, calls "Service with Soul".
London Underground occasionally does its bit to inspire, entertain and amuse its commuting customers, relying on the individual characters of the people working each tube station to do it.
Here's a funny one below – my personal favorite. But there are dozens more examples here.
15. The Critical Non-Essentials
Dentist Paddi Lund has a phrase "the critical non-essentials" which he uses to describe the things you wrap around your service when the service itself is a straightforward offer.
As he says:
In Paddi's business the little things make all the difference.
The actual quality of dentistry really doesn't have much impact – Paddi could do his dentistry a variety of ways and most people wouldn't really know what quality of care they've had. And yet Paddi's customers do have the perception that the quality of dentistry is high, extremely high. Why? Because the tea is served impeccably, because their names and their photographs are actually on the door of their personal lounges, because they're greeted by name by their own Care Nurse when they ring the doorbell.
What else could you do to add a level of service around your straightforward offer?
Paddi now sells his expertise – clicking the image below will take you to some of his product toolkits.
16. Train the Trainer
Bring the people who consistently get the best customer feedback in your business directly into your training plan.
Have them explain what they do and why it works to the whole team. Matt Casey, Head of Customer Operations at Moonfruit, explains that they use feedback from customers to have the best customer service agents train new starters and those learning the ropes.
Another of our customers, Jack Brunsdon & Son, makes and fits windows, conservatories and doors. He has the fitters who get the best feedback explain how they do it to the entire fitting team nationwide. (As an aside they also bonus them on the number of gold stars they receive).
17. The Thank You Note
Remember getting a real handwritten letter in the mail? If you're anything like me, it happens when your family or friends sends you a birthday card!
We get a ton of email these days, which means that you can go where your competitors aren't and turn back to the mail. Why not add the handwritten 'thank you' note to your customer service moves?
If a customer refers you, buys from you (especially if they repeat buy), write them a quick thank you note WITH A PEN AND PAPER and pop it in the mail to them – it goes a long way, and often gets shown to friends and family, and even (scanned – oh the irony and) shared on social media.
18. Take Away the Strain
McCurly's tours is a car rental business on the beautiful vacation island of Grand Cayman in the Caribbean.
McCurly's is so popular, they don't even have a website, business is done through word of mouth.
They have rethought the vacation car rental service from top to bottom and make money out of making it easier for their customers. They take the car you rented from them directly to the house or hotel you're staying at. (yes, really!).  Then they pick you up from the airport and drive you there, so you don't have to drive tired from your flight, orienting you, and pointing out island attractions along the way. Best of all, they'll stop at the grocery store whilst you stock up on those first day essentials.
What could you do that would take the strain off your customers?
19. Pimp my Ride
We all love to be loved. We all love to think that we've been thought about.
Personalization hit the top of the marketing buzz-word list a few years ago, but it's never really been fully applied in the customer service arena.
Shep Hyken's post on this area lists a number of examples, from hotel wake-up calls, through to real people remembering real things about you that spark some ideas.
If you can add a customer's name to service documentation or deliverables or suggest some things they might like to do that suits their profile, then go for it.
My local car dealership offers to take women to the mall and men to the golf club while their cars are being worked on. A small gesture but very much appreciated when you've got 3 hours to kill.
20. Top 5 Post-It Note List
Over the course of a month, have everyone who deals with customers write a Post-It note on any niggles or comments made where things might be improved, and stick them on a wall, white board or even somewhere more unusual!
At the end of the month, group them by number into the top 5 and make a plan to quickly solve them.
Next, contact all customers who bothered to make constructive comments, say thank you and explain what was changed as a result of their feedback. Closing that feedback loop is vital – how often do customers give you feedback, yet they never hear the results of their efforts?
21. Time for Timeliness
This most simple of moves can completely stump your competition. Getting back to people faster builds gets them to buy from you, and builds bridges.
If you've got a website, get live chat – right now. We implemented this about 6 months ago and it has been a huge boost to our customer service and the speed we can react to things. Customers who visit your website want help or support right NOW – it's the time they've allocated in their day to deal with it.
If they just send you an email, and you take 3 hours to reply, your window of opportunity has gone. If they can chat with you online, they get what they want and go away satisfied. Try it, you'll be blown away.
22. Random Acts of Kindness
As John Bunyan movingly wrote, 
You have not lived today until you have done something for someone who can never repay you.
Even small surprises and random acts of kindness can have a widespread effect and provide great word of mouth.
Introduce a random acts of kindness programme and give each employee the scope to do it every so often. 
23. Bin What's Bland
If your communications are bland, they won't be remembered or talked about.
Seth Godin makes this point superbly in his book Purple Cow. As he says,
boring stuff quickly becomes invisible.
One way to combat this is to pull out every piece of communication a customer gets from beginning to end of their relationship with you. Marketing materials, email templates, packaging – everything they see or touch.
Lay it all out and get to work on improving it. Don't stop until it's remarkable – in every sense of the word.
24. Keep Your Promises
Call back when you say you will. Even if you don't have the answer, call to say you're still looking for it!
One of our customers installs water coolers. They have a response time of one hour to new installation requests. But sometimes the engineer need the operations team need to speak to, in order to confirm a booking, is on another job.
They don't use this as an excuse not to call within the hour – they simply ring the customer, explain he's working, and commit to a specific time they'll call back with full details of the job.
They have a 90% gold star service rating.
25. WOW Your WOM (Word of Mouth)
It you've done something groovy, don't keep quiet about it.
It's OK to publicise your customer service approach to really extend the reach of your word of mouth.
26. When in Doubt, Apologise! (WIDA)
As I've already demonstrated above, it takes a lot for a customer to make a complaint. They need to take time out of their day, find the right person or number to call and then explain the situation.
If you get complaints or negative feedback, make sure you train your team to apologise first and ask questions later.
An apology diffuses a situation really quickly… studies even show that customers can become more loyal if they complain and you apologise and rectify it, than if they hadn't had the issue in the first place.
Don't forget, a complaint is a gift!
27. Commune With Community
Get involved in the life beyond business.
An engagement with the local community feels good for all concerned, does good deeds and brings real customer service rewards.
When helpdesk software app Zendesk ran their first ever London conference recently, they didn't stop there. They also sponsored a hackathon to get developers to help build a feedback app for the nearby children's hospital, generating great word of mouth and good will in the process.
In another example, the fabulous organisation that is Cleaning for a Reason offers free home cleaning from its member cleaning companies to people undergoing cancer treatment. This means that when people are looking for a cleaning company, they know hiring a member company means they are also helping someone in need.
28. The Ticking Clock
Give time, don't restrict it.
Make sure each member of the customer service team has time. Time to spend a bit longer on the call with customers who need it (and who want it!). Time to go to the other end of the store to bring back a dress in the right size for a customer to try on. Time to listen to customers with a problem.
Curtailing customer servicing activities to the ticking of a clock means you are narrowing your chances of success.
In Waitrose, if you ask where a certain product is, staff are trained to take you right to it, not just wave at where you can find it – even if they are in the middle of something else.
29. Tell It To The Top
Your people spend all day every day talking to your customers.
Ask them how to improve things. Harriet Green CEO at Thomas Cook has a "Tell Harriet" email address open to all staff.
She received hundreds of emails to it in her first few weeks at the company.
AND FINALLY
30. Find Out What Your Customers Want AND Give It To Them
Your customers come to you with certain expectations in mind. Make sure you understand what those are and give it to them… and if possible throw in a little extra too.
All the information you need to grow a profitable, remarkable business is out there waiting for you. It's in your customers' heads.
Get their feedback in any way you can, do something about it, and tell them what you did.
Ask any customer who isn't raving about you why they aren't.
Do that, in conjunction with a handful of the 30 ideas above and you'll be stunned by the results.
We hope we've given you some food for thought.
Why not take us up on one of our recommendations and start getting great feedback today?
Sign up for a trial account in seconds by entering your details below. (No credit card required.)
https://www.customerthermometer.com/img/30-smartest-customer-service-ideas.jpg
248
710
Lindsay Willott
https://www.customerthermometer.com/img/[email protected]
Lindsay Willott
2020-11-02 08:36:53
2020-11-02 11:07:11
30 smartest customer service moves