There are 4 big areas you need to focus on to create real customer success, retain customers and recenter your company and team for the future.
Those areas are Recover, Rebuild, Rethink and Reimagine. (we wrote a post detailed post on these areas here.)
We've picked our best customer success book in each category to inspire you.
Recover
Grit: The Power of Passion and Perseverance by Angela Duckworth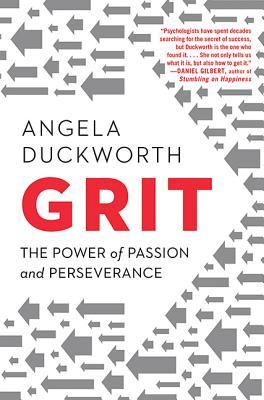 We're all feeling burned out, and in many cases we've all been pivoting, servicing customers and delivering constantly. But many people have expressed how they feel out of ideas for the future. Society, plans, and in many ways dreams and futures have been cancelled or certainly indefinitely postponed.
If customers are cancelling or are struggling to pay, it can be hard to focus on growing beyond this period, and achieving real customer success.
So, if you're finding it hard to shake yourself out of the fug, grab a copy of Grit. It will help you recover yourself, and your inner warrior.
Angela Duckworth's book is all about perseverance and the positive advantages of 'keeping at it'. In one rather beautiful quote she says, "Enthusiasm is common. Endurance is rare."
Duckworth's also done an inspiring TED Talk which you can watch here if you don't fancy reading the book (although the clue is in the title – Grit – you should read the book :-) ).
I think there's a lot to be said for taking some time to breathe and reflect and then getting back on your horse with endurance and focus. This book will help you do this – it's very motivating and puts your struggles into context whilst giving you renewed determination.
Rebuild
Good to Great: Why Some Companies Make the Leap and Others Don't by Jim Collins
I'm still surprised by how many people haven't read Jim Collins' classic Good to Great, despite its global best-seller status.
Although it is 20 years old now, it remains one of the most academically-researched business books out there and – as companies and industries fall victim to the pandemic – its tenets are more important than ever.
As he says, great companies "confront the brutal facts, but never give up hope." Wise words for where we all find ourselves.
Customer Success is never far away from the heart of Collins' book – he was one of the first to spot that if you can turn your product or service into a 'habit' your customers adopt, you're on to a winner.
He is strong on making sure you know what's coming down the line; "Become aware of emerging market trends and potential problems" he says, as well as "determine what you can be best in the world at and what you cannot be best in the world at". Simple but so easy to forget.
Collins spoke at the Nordic Business Forum and you can glean a few keys points from his short talk. If you haven't read it yet, grab it for some densely-packed wisdom.
Rethink
Start With Why: How Great Leaders Inspire Everyone to Take Action by Simon Sinek
If you're feeling the malaise of the last few months, it's likely your team are too. You need to rethink customer success for the "new next" and that takes vision and inspiration.
Sinek argues that your customers don't buy WHAT you do. Instead, they buy WHY you do it. He lays out how we are all drawn to companies that have a compelling vision for why they do what they do – it makes us 'feel like we belong… feel special, safe and not alone'.
In this business environment, I'd urge you to take this on board – people are feeling alone and concerned and if you can help them belong it will stand you in good stead.
"If your actions inspire others to dream more, learn more, do more and become more, you are a leader." Simon Sinek
You can watch Simon run through the key points of his book in his excellent illustrated TED talk.
Reimagine
Blue Ocean Shift: Beyond Competing – Proven Steps to Inspire Confidence and Seize New Growth
 by Renée Mauborgne and W. Chan Kim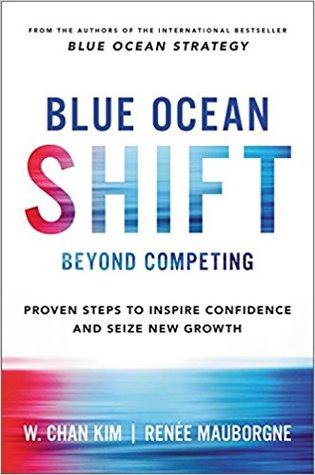 This book is the follow-up to the seismic Blue Ocean Strategy. I still love both books and would recommend either of them in this "reimagine" category. They way they are able to go a long way towards systematising market disruption is something I find very compelling.
However, I chose this one because at its heart, it's a book about how to make your company great at customer success. The authors argue that companies must create and grow remarkable customer experiences in order to be different from their competition.
They are strong advocates of going out and talking to customers, understanding their lives and walking in their shoes. This is something we are huge supporters of here at Customer Thermometer. As they say,
"When insights are lacking…there is no substitute for going into the field to discover them firsthand. Asking the marketing department to come in and walk a team through the buyer experience cycle or provide research reports to fill in the blanks, will not work. We cannot emphasize enough the danger of allowing a team to outsource their eyes and ears, even to their subordinates." Mauborgne and Kim
We wrote a full review of this book, including our top 5 takeaways and top 5 quotes, in this post a few months back.
________________
Got a suggestion for your essential customer success books to read to help position your business for a future beyond the pandemic? Let us know in the comments or on our social media!
________________
While you're rethinking and reimagining, why not try a whole new way to get customer feedback in real time? Your free trial awaits…
https://www.customerthermometer.com/img/blog-header.jpg
642
1690
Lindsay Willott
https://www.customerthermometer.com/img/[email protected]
Lindsay Willott
2020-08-07 15:16:35
2020-08-07 15:16:35
4 Customer Success Books to Read Now: Thriving After the Pandemic