Online survey tools have evolved enormously since first gaining popularity in the 1990s. Their continued popularity is because free online survey tools are simple, cost nothing and they work. They also enable businesses to continuously monitor what customers think. This is crucial when making improvements to the customer experience and attempting to increase customer retention.
Online Survey Tools
We've kept our search to the best tools for ongoing customer feedback. This is for gauging customer satisfaction levels and feedback titbits. Remaining continuously in touch with customers is challenging, especially when businesses have vast, diverse and geographically distributed audiences. So a good online survey tool is an essential part of the marketing and communications toolbox. Here are just a few of the key attributes to consider:
Easy to Use
Everyone interacts with their customers online. Hence it's no surprise that online surveys are more popular than phone or in-person equivalents. 
For businesses, free online survey tools have become far simpler to design surveys and deploy them. Today's tools also typically provide sophisticated analysis and reporting facilities which are great for business.
For customers, it's all about making the online survey quick and easy to fill out. Many people actually enjoy imparting their opinions if it isn't difficult, stressful or time-consuming.
Automation and accuracy
With the best free online surveys, just one set-up process can distribute engaging surveys to thousands of recipients. Participants' responses go straight into a database so there's no room for data processing errors. Archaic survey methods which don't work would often require data entry work to transfer responses to the database. Online surveys add scale, save time and ensure data accuracy and integrity.
Real-Time Customer Insight
An important aspect of online surveys is that they are fast. As soon as a respondent has answered, you can immediately analyse what they have said. This enables businesses to quickly respond to customer concerns before they escalate into serious problems.
Low Cost
One of the best things about free online survey tools is that they're free. Well, almost. Often it's the entry-level capability that's free – added features cost more. Also don't forget there is the cost of your own time too, even if the platform doesn't cost anything. 
By any measure, going the online rather than paper/manual route is far less expensive. No forms to print, mail to post, etc. Plus these other measures typically elicit poor response rates. Online survey tools avoid most or all of this expense and – done right – deliver far higher response rates.
Here are a handful of well known, popular online survey tools which offer free versions. Please note that plans and pricing do change all the time.
The Best Free Online Survey Tools
Survey Monkey
SurveyMonkey is amongst the most well known online survey tools. Its Basic plan is free and allows you to issue simple surveys to as many customers as you want. This plan is designed to give you a taste of what their overall (paid) tool is capable of. For example, you are limited to:
Putting 10 questions or elements in your survey

Seeing 100 responses per survey (and having all other responses deleted after 60 days)

Not being able to export survey data
SurveyMonkey is very user-friendly. But a free SurveyMonkey account provides only just enough for you to assess the tool. It works like a trial in that the limitations encourage you to sign up to one of the paid plans instead. These start at around $26/month.
The big issue with SurveyMonkey is scale. We couldn't find a structured plan with more than 10,000 responses per year. You can pay extra per response, but any business with thousands of customers needs to think carefully.
Typeform
Typeform is described by some as one of the most creative survey creation tools available today. Its niche is 'people-friendly' design and – it's true – some of the designs look amazing. Like SurveyMonkey, Typeform's free plan has some limitations:
10 questions per survey (they call them 'typeforms')

10 responses per month
Again, it gives you a good taste for what the survey tool can do and includes basic reporting and data export capability. 10 responses/month is very little, so it's likely you may need to upgrade – even for testing purposes. Paid plans start at around $25/month. The biggest structured plan allows 10,000 responses per month.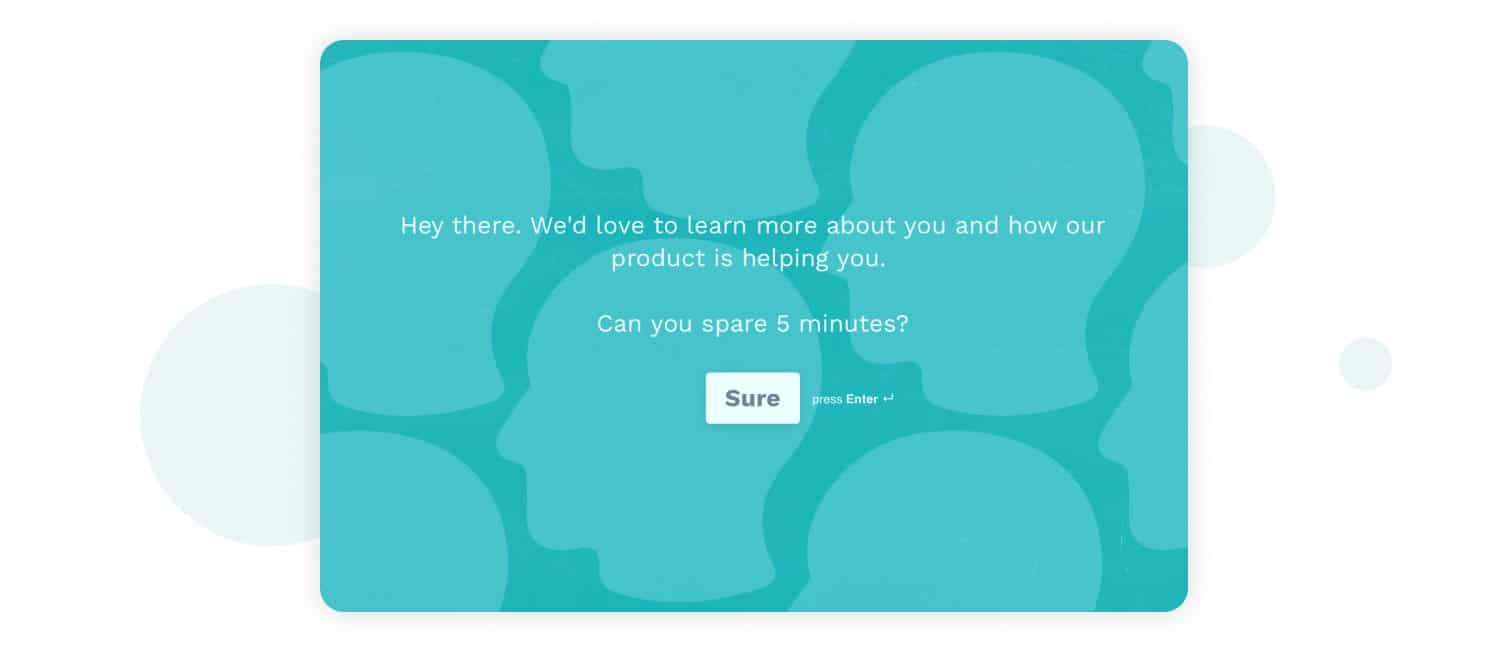 Google Forms
Any discussion of free online survey tools must include Google Forms. If you have a Google account (who doesn't?) then check out Google Forms now. There are no limits and a number of excellent, free form templates to use.
When it comes to creating surveys, Google Forms is pretty flexible. You can include as many questions as you want, in a variety of question styles. Surveys are typically sent via email, but forms can also be embedded in a web page and shared via social media. Survey responses are automatically stored in a Google Sheet.
Where Google Forms falls down is what happens when respondents don't have a Google account. They can potentially fill in a survey form multiple times. But settings can be made that limit responses to just one from a logged-in user. 
Alchemer
Alchemer changed its name from SurveyGizmo toward the end of 2020. In essence, it's very similar to SurveyMonkey in terms of functionality. But closer to Typeform in terms of being more attractive and engaging. This is important for achieving great response rates.
The free Alchemer account provides up to 3 surveys with a maximum of 100 responses per survey and an unlimited number of questions. Its paid plans start at $25 per month and the response limits are approximately the same as Typeform.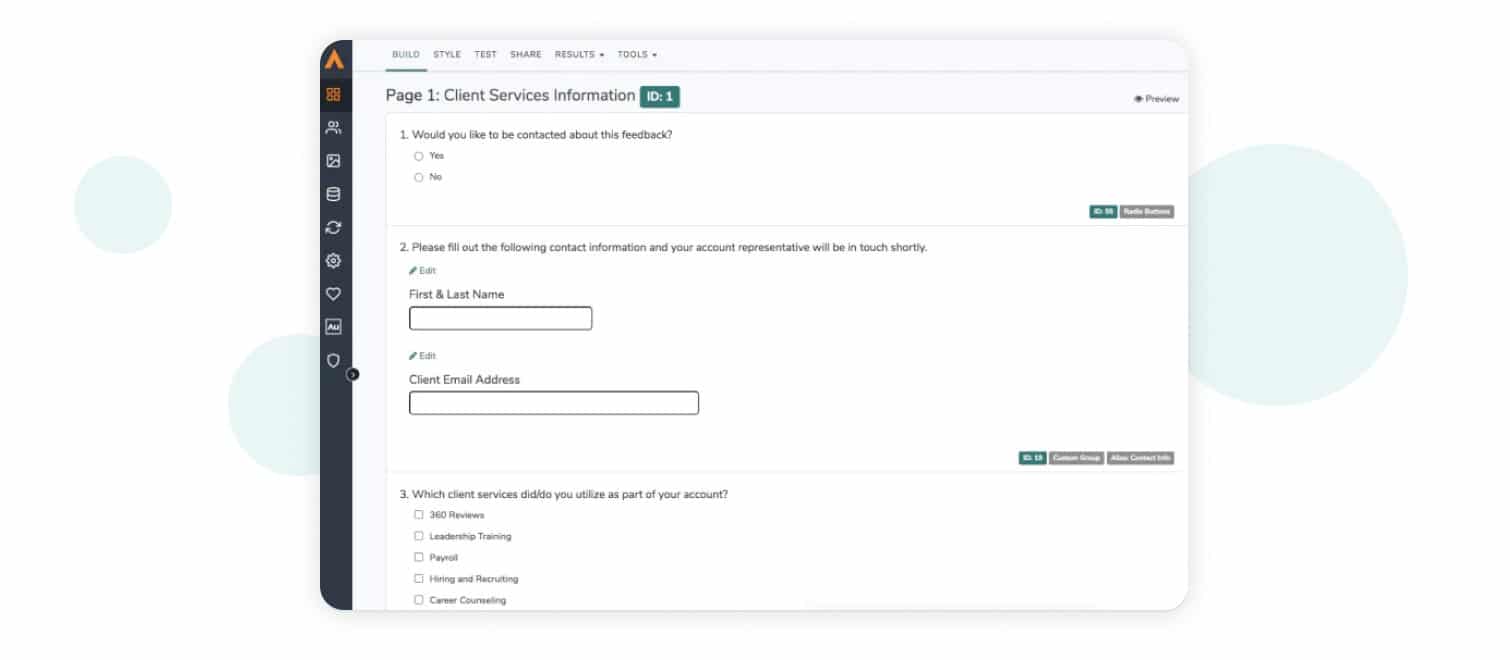 Customer Thermometer
When it comes to response rates, versatility, and ease of use, there can only be one, Customer Thermometer. The engaging 1-click survey platform pulls actionable data into a powerful dashboard in real-time.
Naturally, we're biased toward our own excellent online survey. Loved by over 10,000 teams, who choose it as their number 1 customer feedback tool. There is a free account that allows you to create up to 10 surveys without any further account limitations.
In other words, our trial account gives access to comprehensive back-end reporting capabilities plus the extensive collection of guides and best practice from our survey experts at the Ministry of Magic. This will enable you to get your survey up and running with minimal fuss, gathering valuable customer feedback quickly and easily.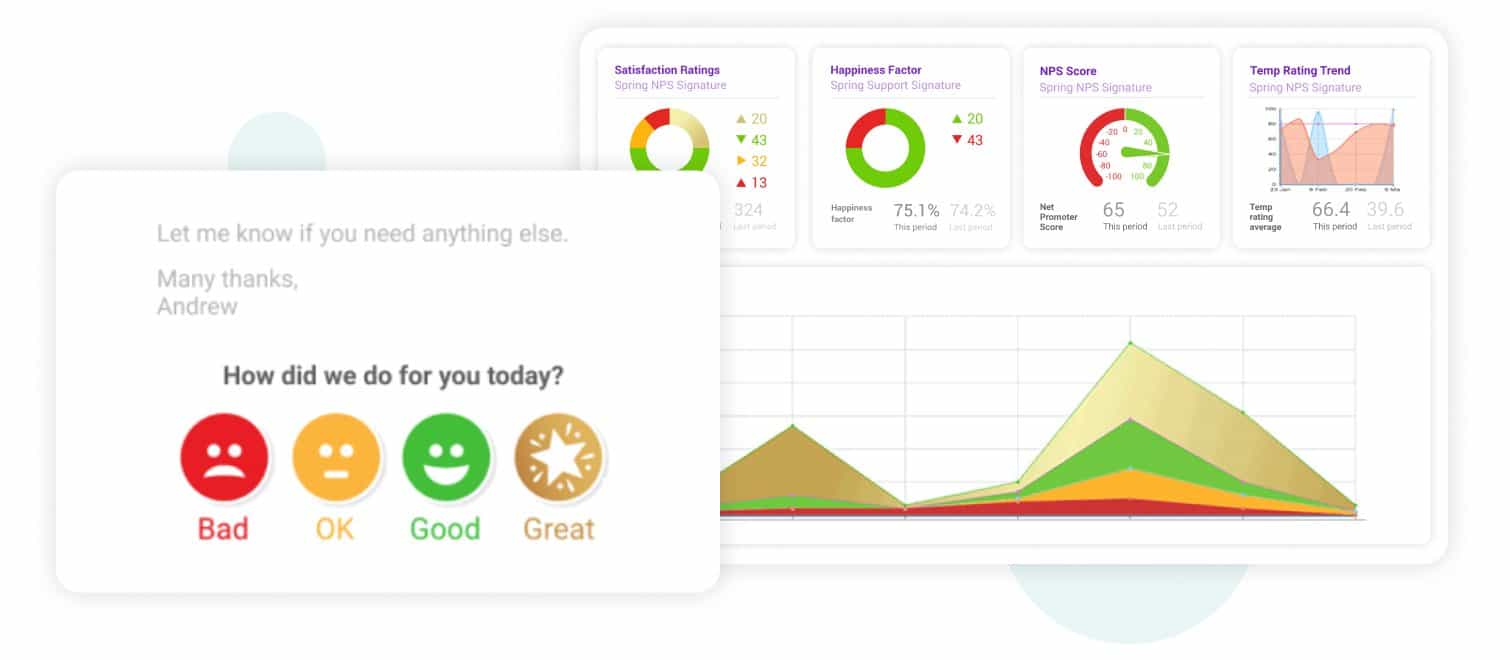 Why not see how Customer Thermometer's free account can offer you. You can start right away and won't be asked for any payment details.
https://www.customerthermometer.com/img/Blog-1.jpg
496
1420
Sophie Leaver
https://www.customerthermometer.com/img/[email protected]
Sophie Leaver
2021-06-10 17:07:53
2021-07-20 19:07:57
5 Best Free Online Survey Tools