As many countries start to ease their initial lockdowns in the face of the Coronavirus/Covid-19 pandemic, companies and employees face the thorny challenge of how to go back to work safely.
The Financial Times wrote earlier this week that "millions of companies will have to draw up a Covid-19 risk assessment before allowing staff back to work" and that they will need to produce a document looking specifically at how to maintain safe working during the coronavirus pandemic.
A risk assessment is only half the story though, with rumours that companies could be sued if they don't offer their employees sufficient social distancing and safe working practices.
With many of our customers already using Customer Thermometer as an unobtrusive "pulse" to find out how employees are feeling working from home, we've provided 5 Covid health and safety surveys and templates:
6 COVID-19 Back to Work Survey Templates and Feedback Examples 
Do you feel safe traveling to work?
Are you comfortable with distancing measures in the workplace?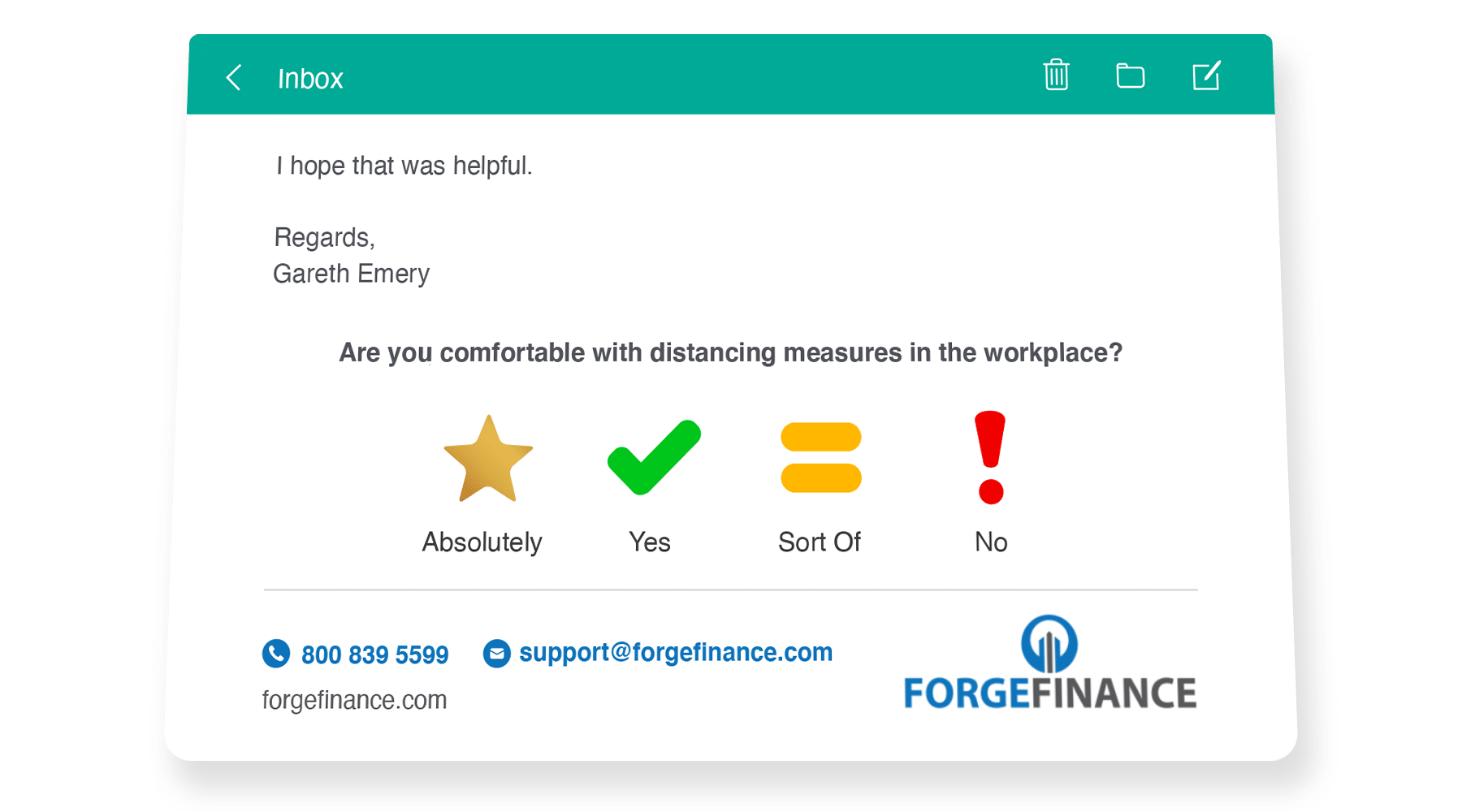 Is our cleaning regime up to scratch?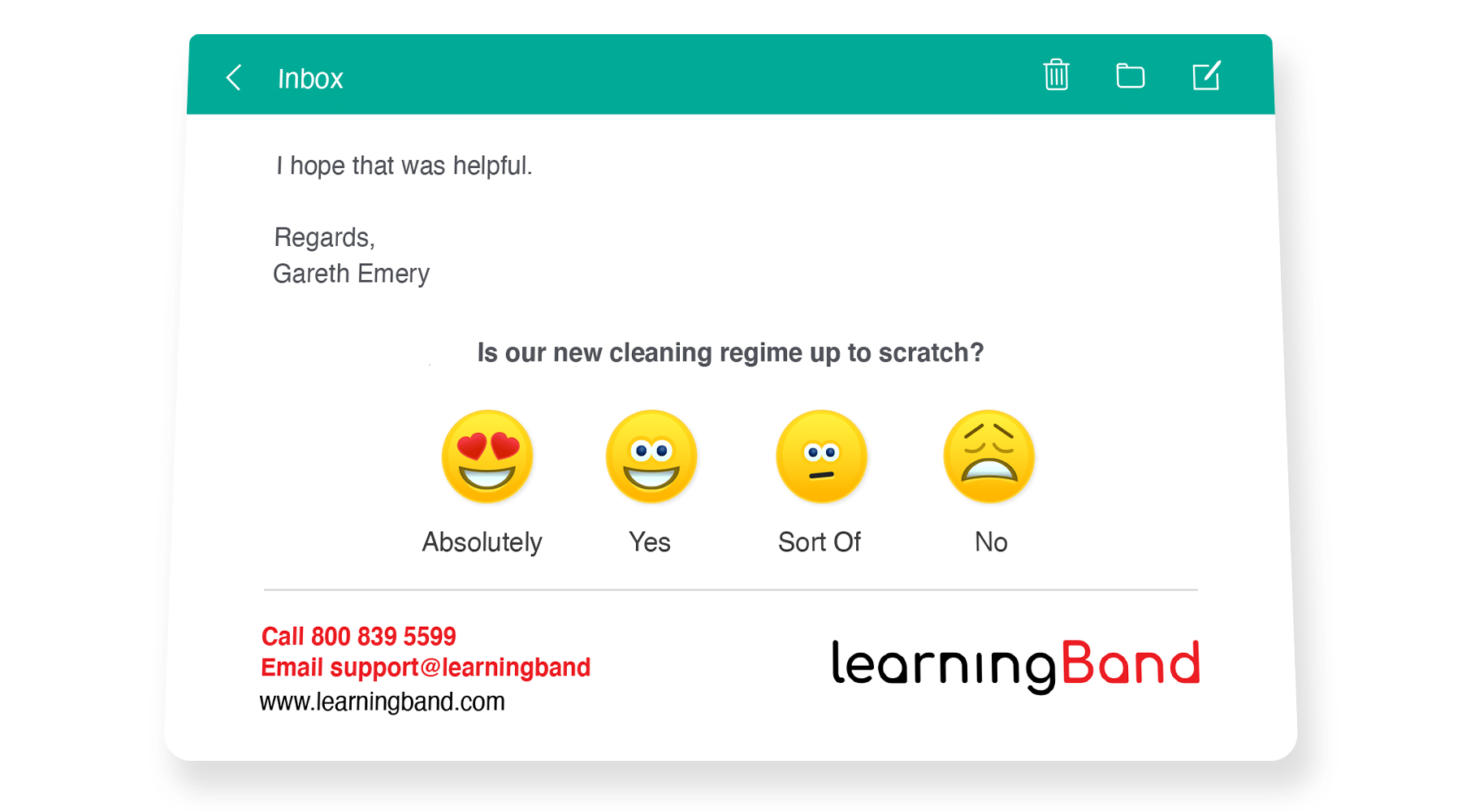 How are you feeling about working from home?
Are you interested in staggering your office/workplace arrival times?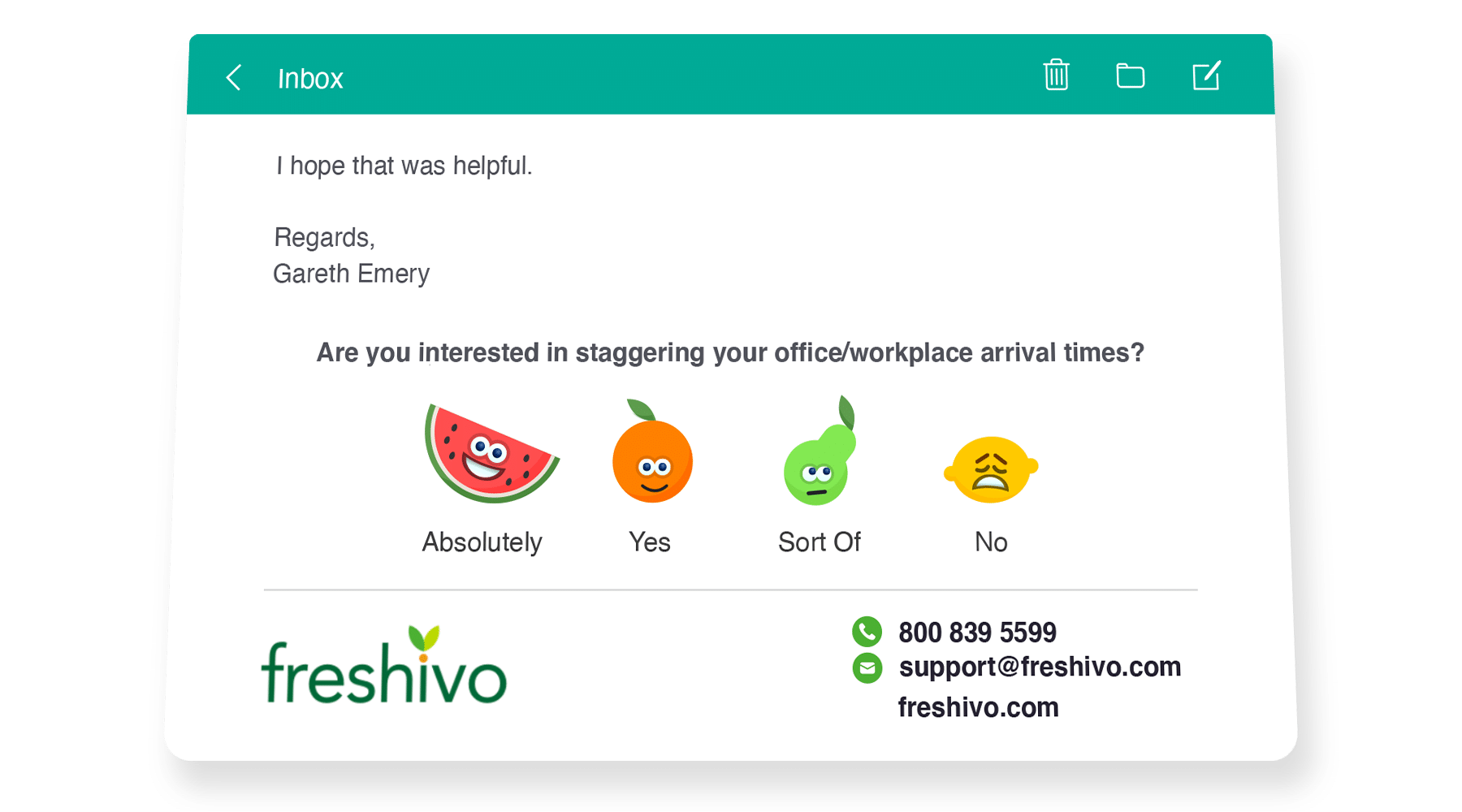 How is our online/remote training course going?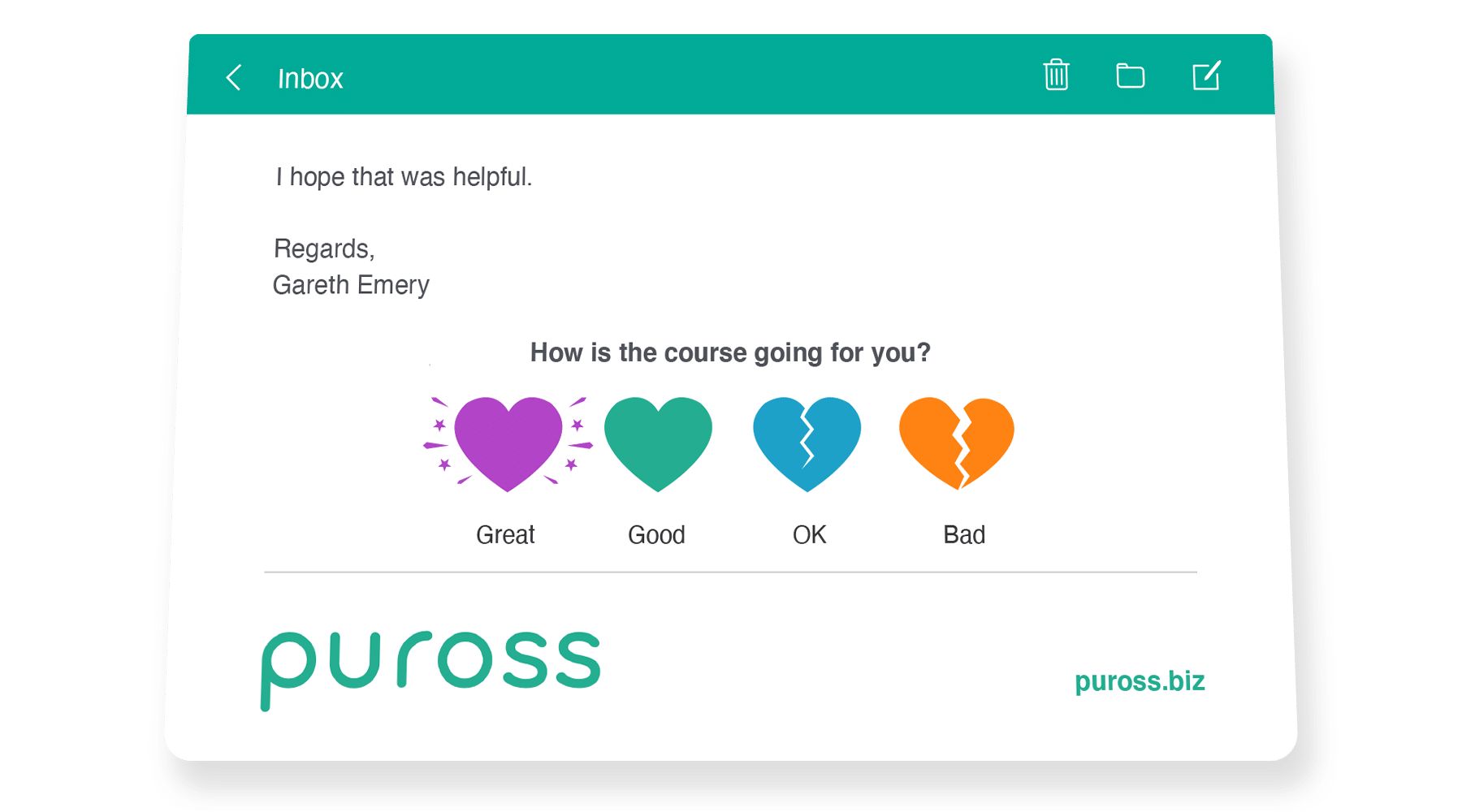 These can be used standalone, or can also be used as a "Covid Back to Work Pulse Survey" to track comfort and satisfaction levels with your unlocking approach.
This pandemic is a highly dynamic situation requiring a survey approach that's:
easy to adapt and post new questions
not onerous for its recipients to response to
quick to roll out as things change and advice is updated
Send yourself an example 1-click survey here. All the details, question and icons are fully editable. And if we can help you with wording, ideas or rollout please don't hesitate to get in touch. Our Ministry of Magic team is here to help in any way we can.

https://www.customerthermometer.com/img/Back-to-work-Covid-surveys-feedback-templates.jpg
248
710
Lindsay Willott
https://www.customerthermometer.com/img/[email protected]
Lindsay Willott
2020-05-05 15:36:55
2020-05-11 13:18:21
Back to work COVID-19 surveys and feedback: 6 templates