The smiley face survey is a really popular way of collecting customer feedback. It's a step away from everyday written response options. And it's so easy for customers to instinctively click the face that best sums up how they feel. 
What is a smiley face survey?
A smiley face survey uses a standard question but with a range of facial expressions for respondents to select their answer. It's faster than choosing between written answer options because no reading is required. For example, very satisfied, quite satisfied, dissatisfied – replaced by smiley face icons!
Why are smiley face surveys so popular?
Smiley face surveys are a natural consequence of emojis being so popular in personal communications. Emojis add richness to messages and allow faster conversations. They are also fun, engaging and add variety and colour to plain text. Some of the most popular – used hundreds of millions of times – are the circular face-based emojis. See below for an example. These are universally recognized, distinctive and understood.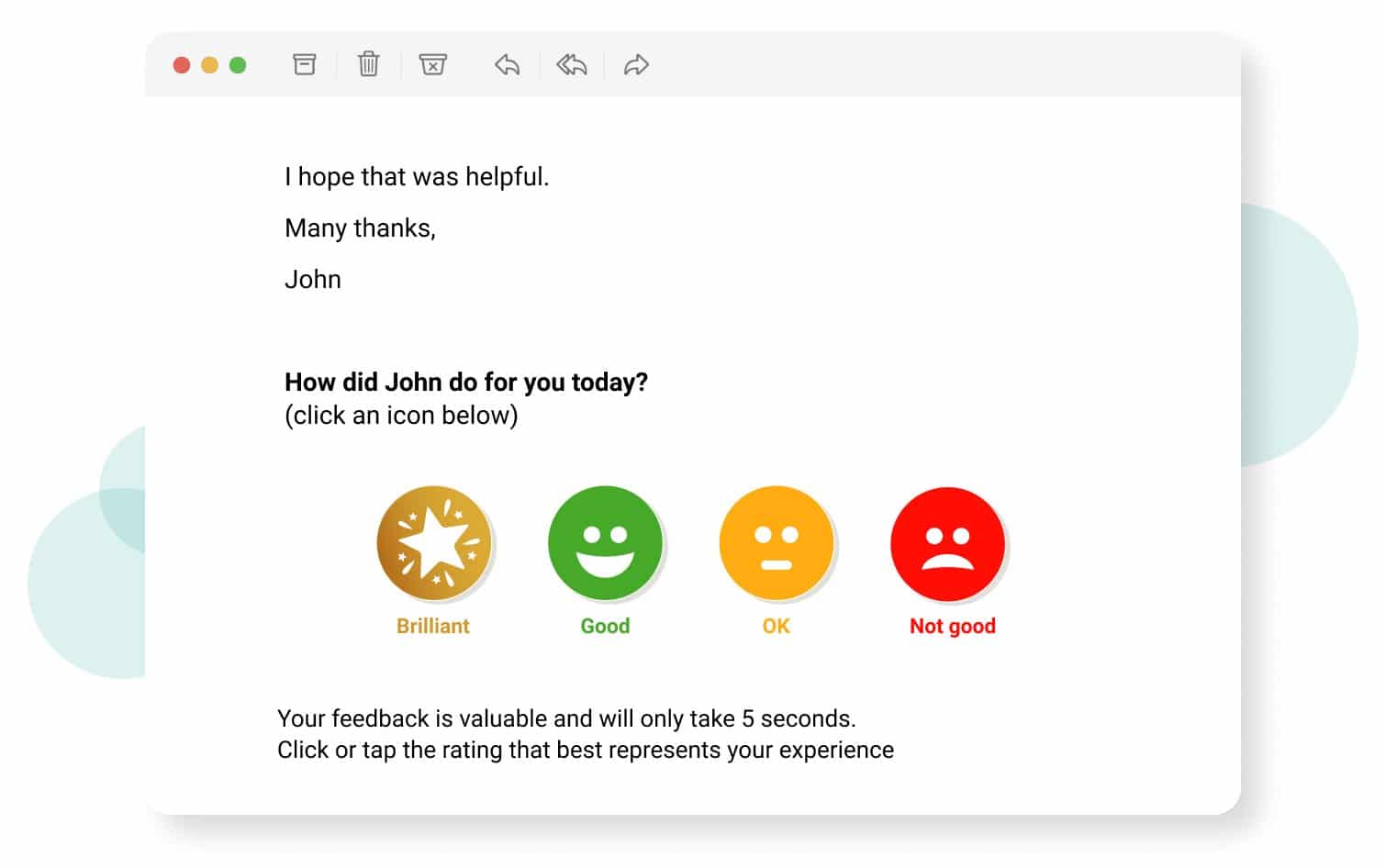 With communications becoming more visual, and the dramatic rise in "emotion" based feedback, you may need a smiley face survey template to help you get better customer feedback.
Did you know…
As few as 2% of consumers will bother to complete a questionnaire

An estimated 40%+ of all online surveys are completed on a mobile device, (and that number is growing)

Emojis and smileys are sent in their billions every day, and marketing increased usage of over 1000% annually
To combat this change in customer habits, customer experience professionals are turning to shorter and more visual forms of survey.
Emoji surveys
We know that long-form customer questionnaires have very low response rates. People just don't have the time to complete them. When designing something customers can interact with for the least possible effort, look no further than the smiley face survey.
Humans are programmed to respond to facial expressions from a very early age. It's one of the first things babies learn to do! Using smiley faces (and frown faces) in your surveys is simply tapping into the innate knowledge all your customers share.
It's a great technique for optimizing your survey response rate. Doing that means your results are more reliable because they are more representative of your customer base. In turn, this makes the conclusions you draw safer to base business decisions on.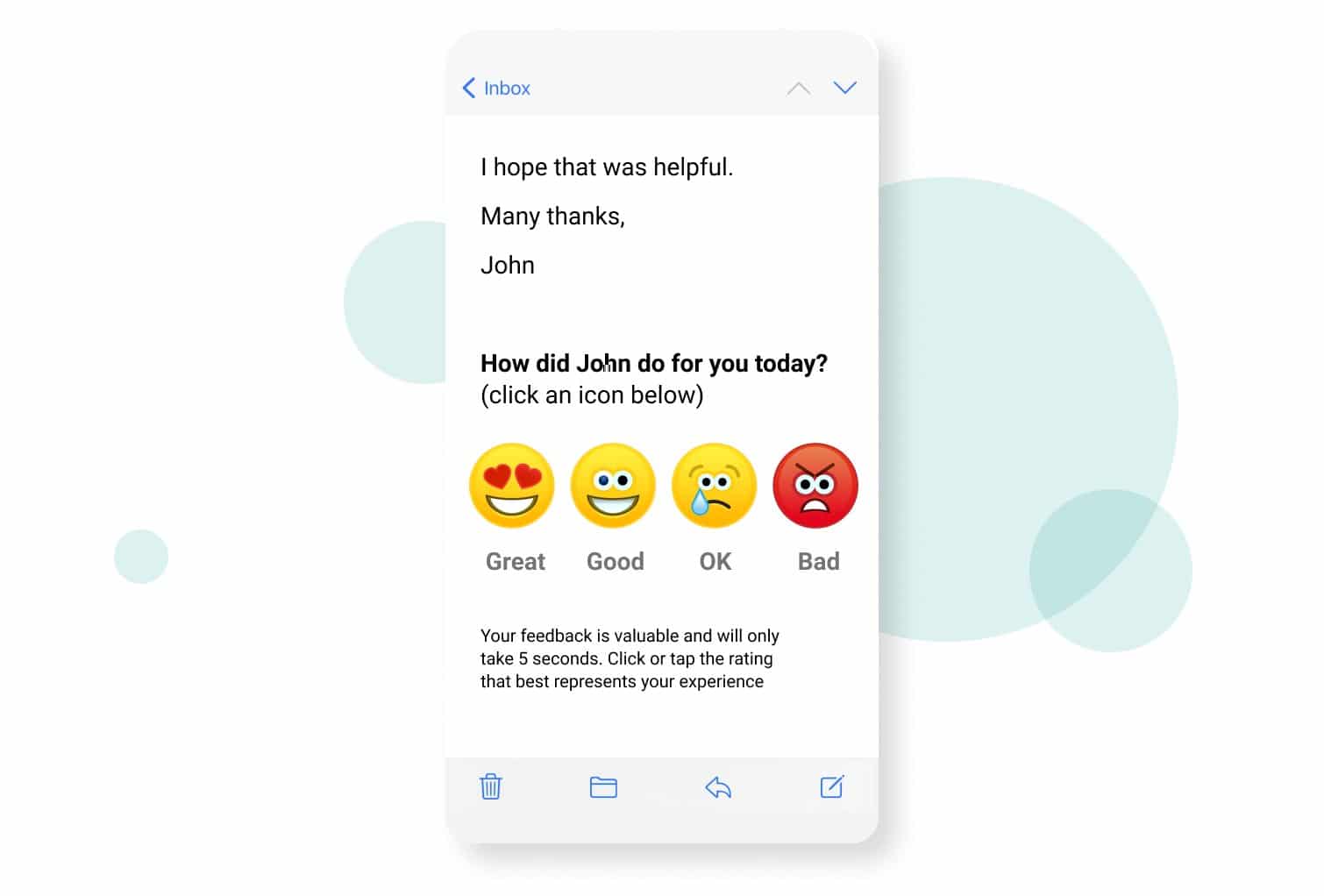 Smiley face survey templates
The classic yellow-tone smiley face emoji is not your only option. There are lots of alternative designs to choose from, or you could even design your own. In fact, there's nothing stopping you from going beyond faces to other spectrums of graphics-based response. 
The Customer Thermometer smiley face survey template is simple to use. It allows you to insert a survey inside any type of email you send. Want to send it as an Outlook signature or Gmail signature? No problem. You can send via your help desk system, CRM or another platform too (we integrate with loads). Alternatively, send them via our app.
Once sent out, your customer just has to click an icon and you get real-time feedback. There's no "Click here for a survey" link incidentally. Clicking an icon immediately registers feedback into your account.
You can make it look any way you'd like. Take a look around our icon library for ideas you can implement right away. Or, if you want to design your own, we've imagined how some leading brands might do just that here in our custom icons area.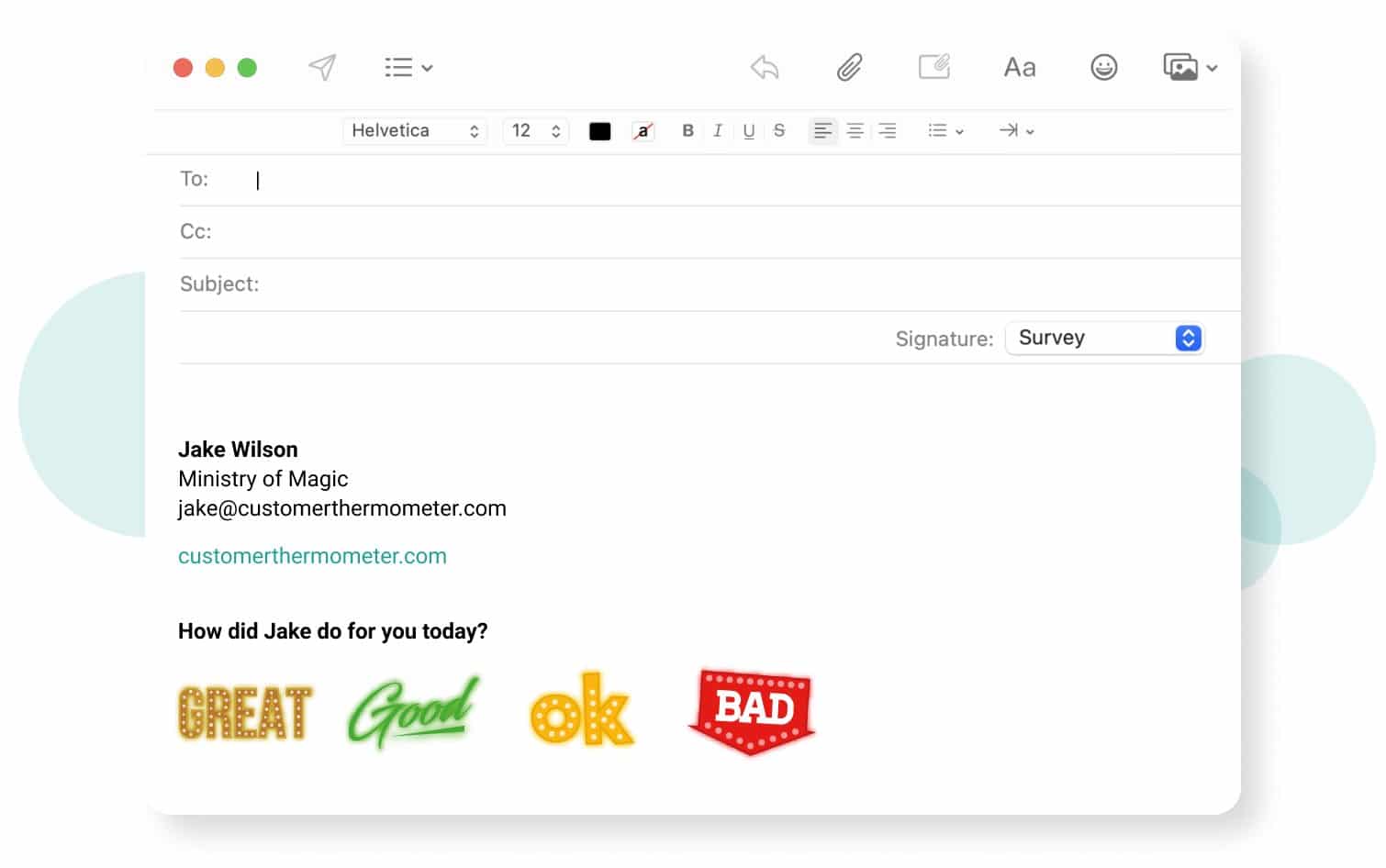 Satisfaction faces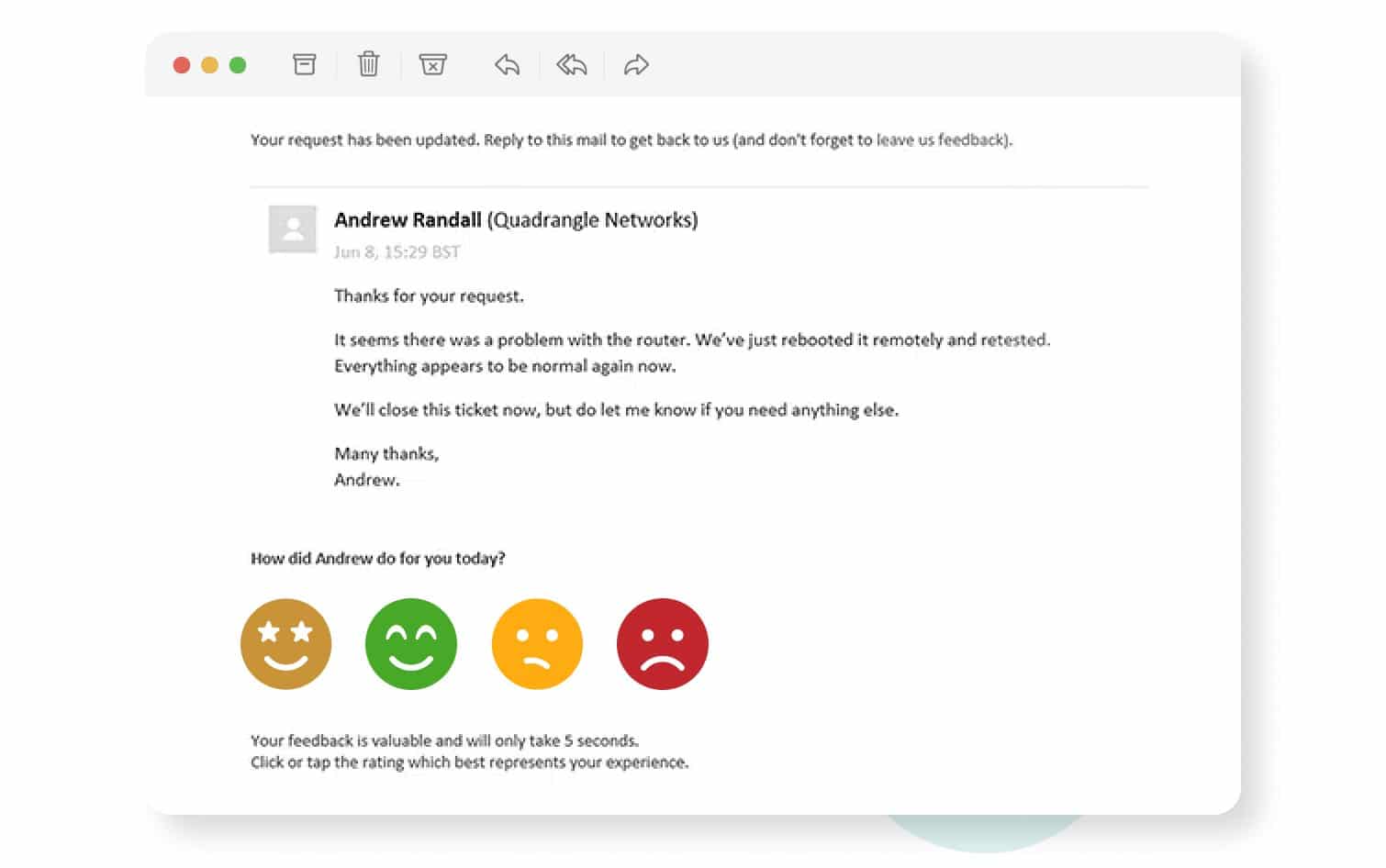 Smiley faces outlook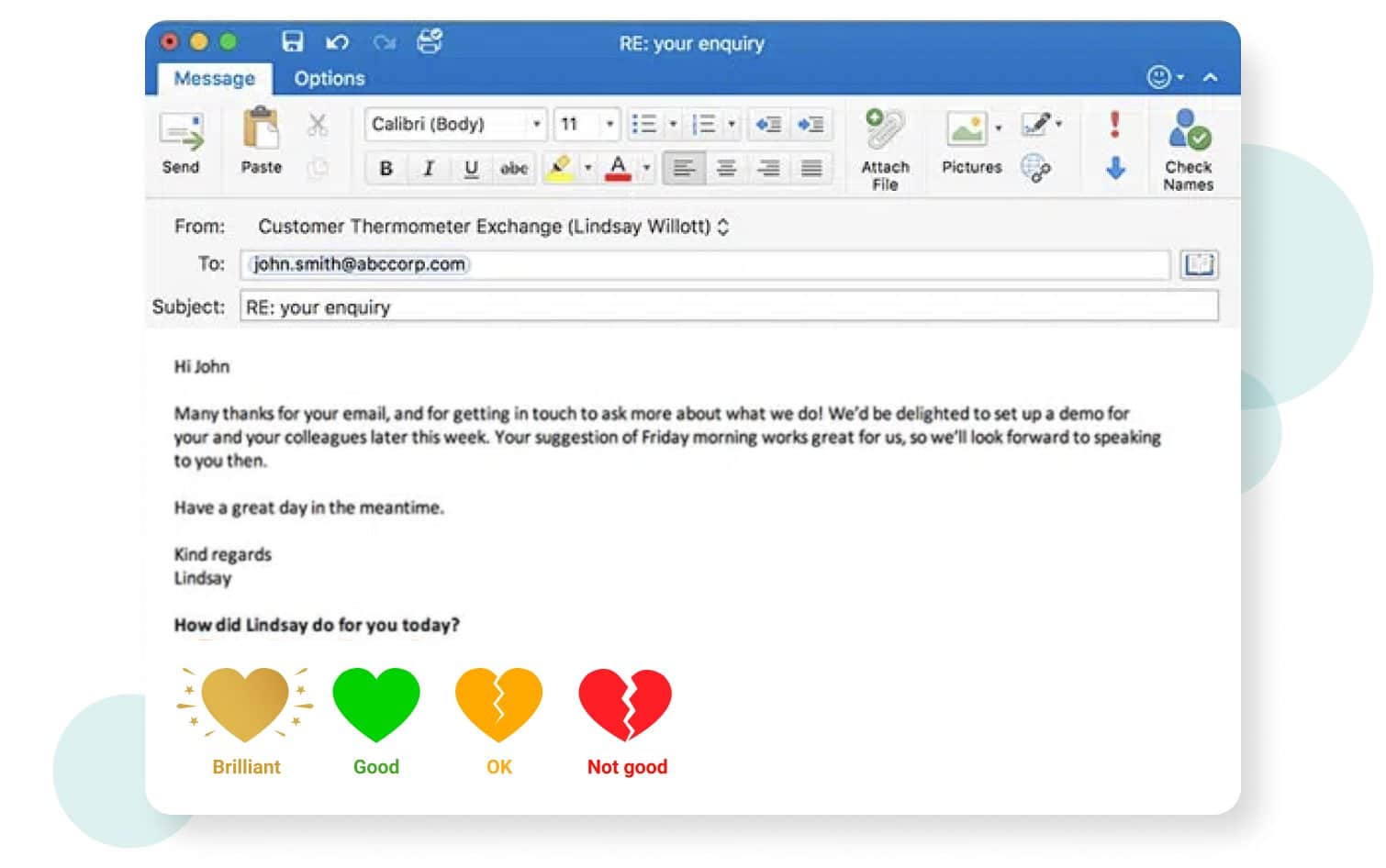 Create a smiley face survey today
The smiley survey or emoji survey works with Outlook (and Gmail plus dozens of other popular apps that send emails like Salesforce and Zendesk).
The instructions below are specifically for Outlook, but instructions for all other apps can be found here.
Open your Customer Thermometer account. If you don't have one, grab a free trial here.
Go to "Manage Thermometers" and choose the "Embedded Thermometer" tab. Now click "Create new Thermometer"
Choose "Outlook signature" from the first dropdown menu and fill in the boxes, using the prompts provided.
Choose your smiley faces. Or, search online for the emojis you'd like to use in your survey. Go to GetEmoji for an exhaustive list. Save them to your desktop, and then upload them as custom icons into the box you see on the Customer Thermometer build page.
When you're done, click the Generate Embed code button which will generate the links needed to add into your signature.
Follow the brief instructions on our Outlook signature survey instructions page to create the smileys and links and add them into your Outlook signature.
*Don't forget to check out our completely free Icon Playground, where you can see a range of hundreds of icons, smileys, stars, emojis and more for you to use in your survey
Your free account is waiting for you here
https://www.customerthermometer.com/img/Smiley_Face-Survey_Templates.jpg
496
1420
Lindsay Willott
https://www.customerthermometer.com/img/[email protected]
Lindsay Willott
2021-07-16 07:46:15
2021-08-24 17:19:19
Smiley Face Survey Templates to Boost Responses