NPS Handbook: The Ultimate 100 Day Action Plan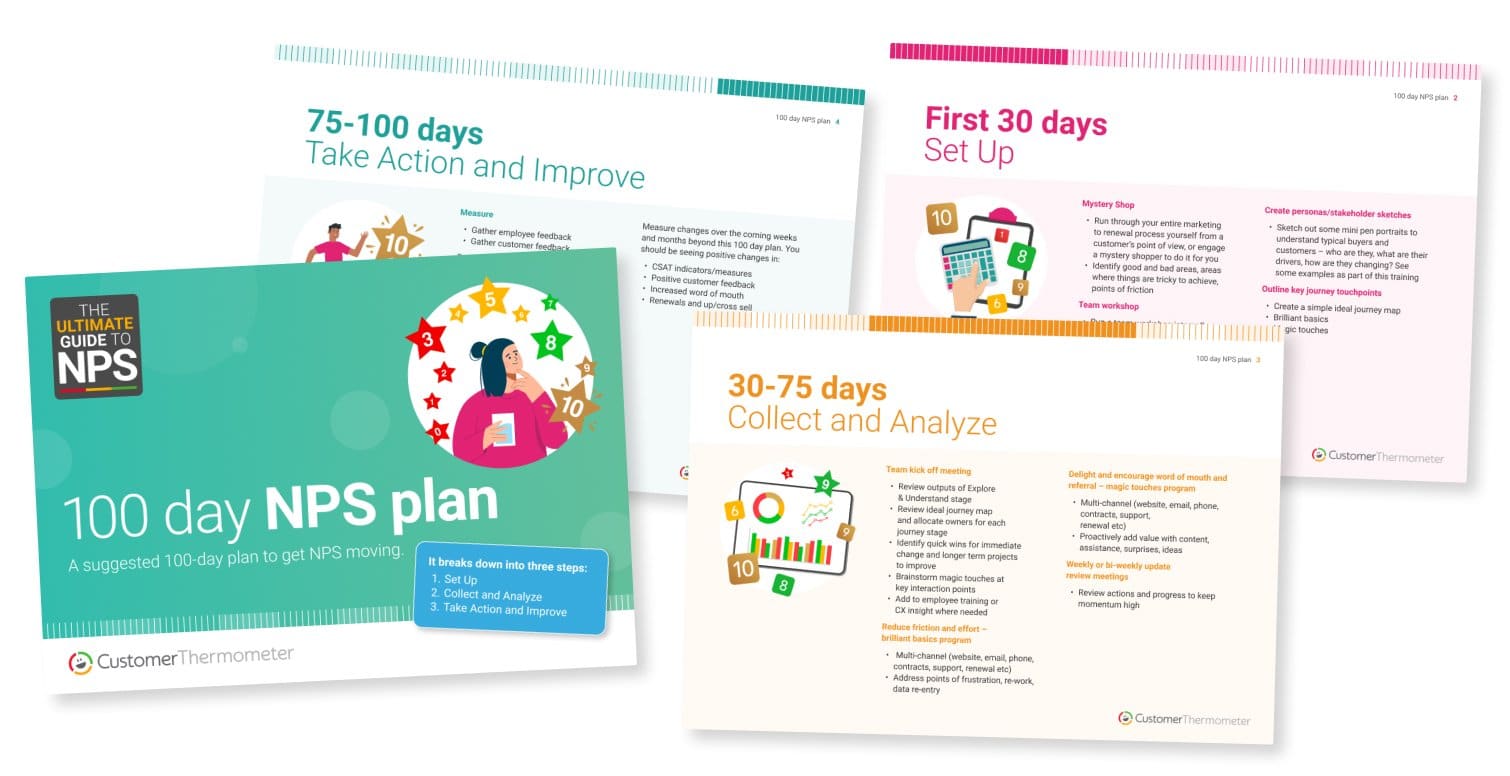 It's all here: everything you need to know about implementing Net Promoter Score®  (NPS) with a 100-day action plan to follow.
Use our best practice guide to measure customer loyalty, find improvements to your customer experience and track NPS progress.
What will I get from downloading the NPS Handbook: The Ultimate 100 Day Action Plan?
Measuring your Net Promoter Score (NPS) score is one thing, but it's acting on the scores you get that make all the difference.
Tracking NPS is only half the mission. If you really want to move the needle on NPS score, you need action strategies you can target at different groups of customers.
Our complete, 3-phase, 17-step action plan that takes you from NPS setup to continuous improvement in 100 days

Tips on collecting NPS feedback and creating NPS surveys that customers will engage with

A comprehensive lowdown on the NPS fundamentals to help achieve buy-in from management and other stakeholders

Understanding of NPS baselines applicable to your industry sector to set targets against

Fast-start access to exclusive NPS resources like the closed loop feedback planner and NPS strategy playbook

NPS case studies, videos, quotes, books and more!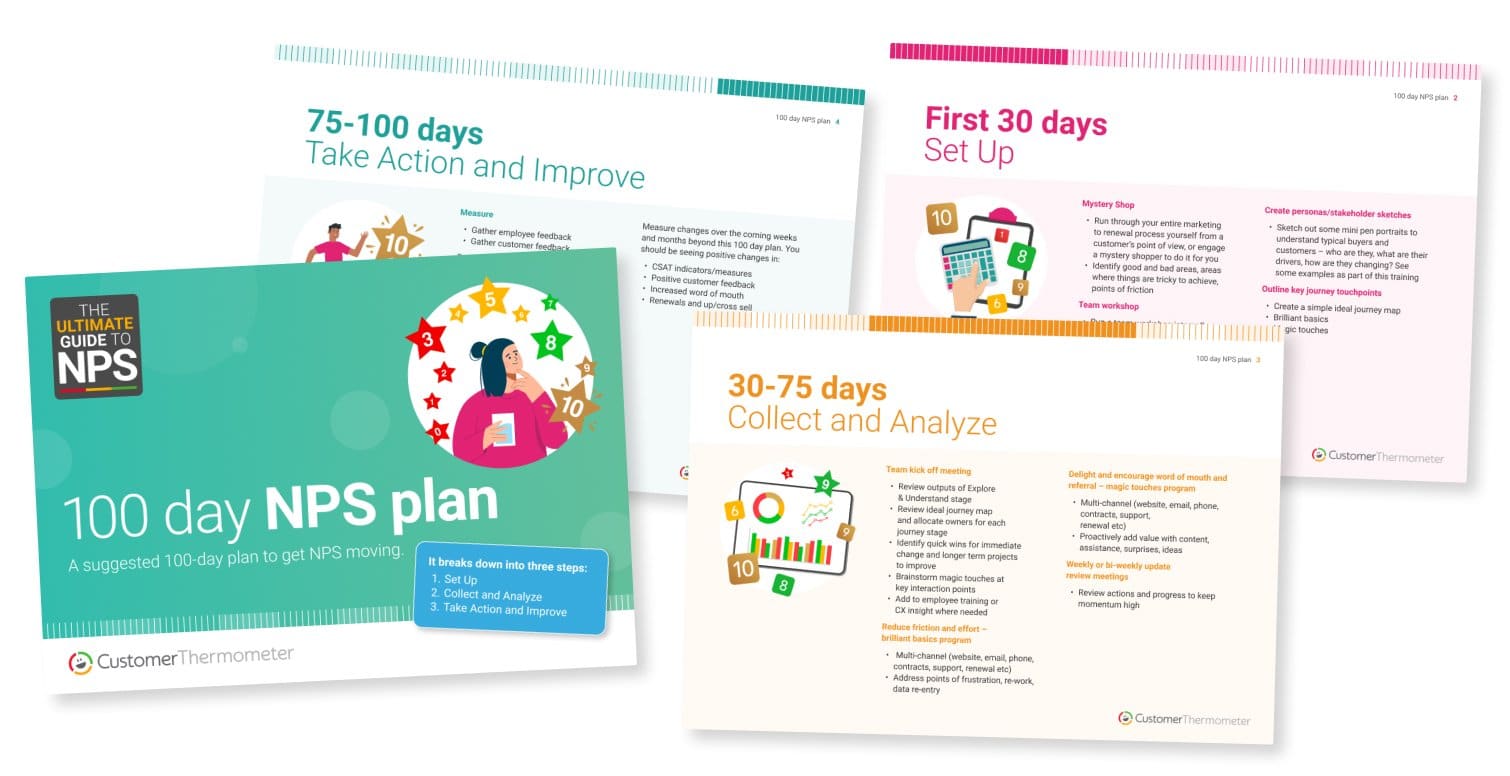 Actions required to use the NPS playbook
Our NPS 100-day plan is ideal for organizations ready to convert their appetite for measuring and improving NPS metrics into action. Use it as a stand-alone resource or alongside the full Ultimate Guide to NPS available here. 
No prior experience with NPS or customer feedback surveys is necessary. All you need are *customers! 
Already begun your NPS journey? Our 100-day plan is perfect for you too. Use it to align your current rollout activities against best practice, or just to validate your program direction and velocity. 
*Now here's the thing – you technically don't actually need customers for NPS. NPS is a popular metric for measuring employee loyalty, engagement and wellbeing, and this plan can be applied for these purposes too!
Don't already have a Customer Thermometer account?
Sign up for a free trial and get 10 free surveys & 100's of free resources