NPS Resources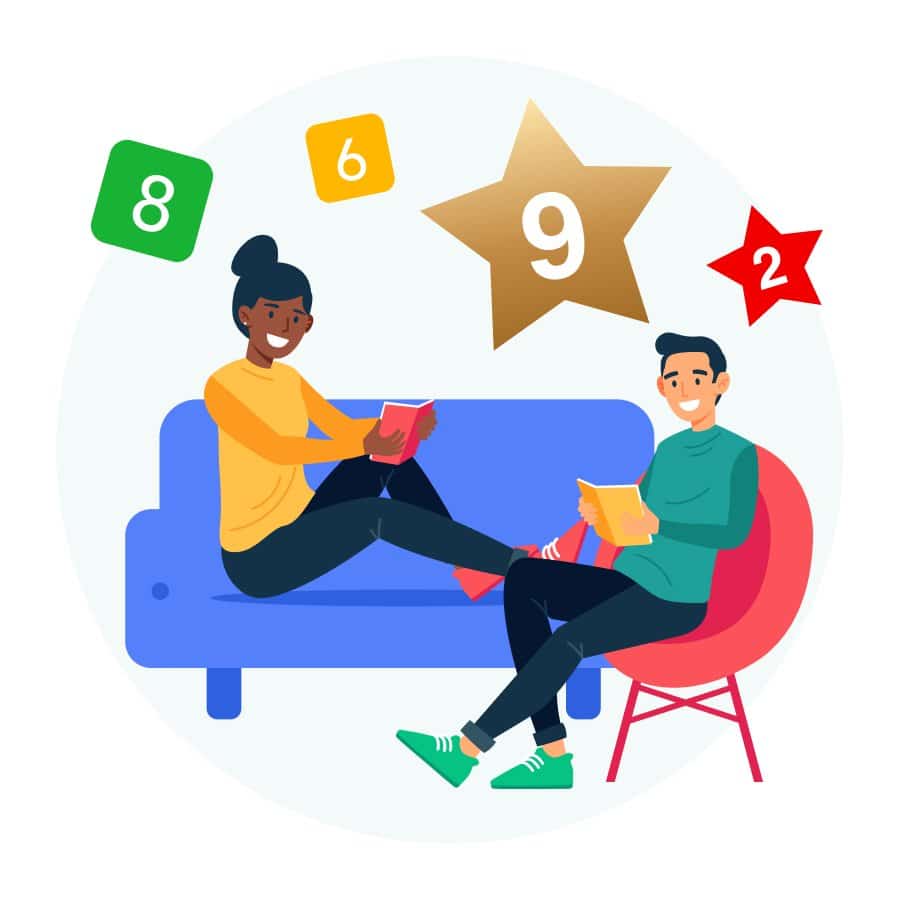 Want more from the NPS guide? We've curated the best NPS planning materials, videos, books and expert third-party sources in one place: right here.
Understanding the Net Promoter System, how to set up an NPS survey, how to track and analyse NPS results is all something; but to create a successful NPS program, you need action. We have pooled together the most powerful resources you may need to bring your NPS program to life.
We know everything there is to know about NPS and we want to share that knowledge with you. Start a free-trial today to get access to unbeatable support and resources.
Start Your Free NPS Program Today Create a free Customer Thermometer account (No credit card required – Fully functional account). Set up an NPS survey and discover why over 10,000 teams choose CT to track, measure and improve their NPS program.
Library of NPS Resources
Videos
NPS Videos
Watch our NPS excellence series here:
Introduction into NPS (Net Promoter Score)
● What is NPS?
● Brief history of NPS
● How do I calculate my NPS score?
How to understand Your NPS scores (Net Promoter Score)
● What NPS scores tell you and how to understand them
● What do NPS scores tell me?
● Why are there variances in NPS score over time?
Benefits of measuring Net Promoter Score (NPS)
Measuring Net Promoter Score (NPS) has many benefits.
● 6 reasons why you need to track NPS
● How to get buy in for tracking Net Promoter Score
● How you can start tracking NPS today
How to set NPS score goals (Net Promoter Score) and… how to achieve your NPS goals
● What is a good NPS score
● How to improve your NPS score
● What NPS goals you should set
● How to achieve your NPS goals
Additional Video Resources
What is NPS?
Leading customer experience consultants The Temkin Group have created a super pen-on-whiteboard style introduction to NPS. As well as explaining what it is and how to measure it, they also highlight the importance of the drivers of the NPS score, and how to follow up to keep customers happy and loyal.  
NPS Inventor Fred Reichheld on the Importance of NPS
This video features Net Promoter Score (NPS) inventor Fred Reichheld, where he is being interviewed at the Rotman School of Management. This is a really great video giving an insight into what NPS is really all about. 
You have to be doing three big things to be good at NPS says Reichheld. 1) categorizing your promoters, passives and detractors, 2) building a closed loop process to find the root cause and get the solution back into the organization 3) do the management team care about making more promoters and fewer detractors – does it feel to them like it's mission critical. 
Wharton Marketing Professor Peter Fader interviews one of the authors of The Ultimate Question, Rob Markey, about NPS 
Markey co-authored The Ultimate Question 2.0 with Fred Reichheld, who invented the NPS system. In this video you get a first hand overview of what NPS means, why is matters, and how to turn it into a system at the heart of your business to help drive customer loyalty.  
Books
12 Best Books on NPS, Customer Retention and Customer Satisfaction
We've tracked down, read and reviewed the best books on NPS, customer retention and customer satisfaction measurement. Read a synopsis and find out more here. 
The Ultimate Question 2.0 by Fred Reichheld and Rob Markey
Fred Reichheld – inventor of the Net Promoter Score – published his groundbreaking book The Ultimate Question in 2006, at a time when thought-leaders started investigating the impact of customer service on a company's success and profitability. Telephone complaints lines and long-form surveys had been the customer feedback solution of choice for an eternity, but it was becoming clear that these weren't enough to truly measure customer satisfaction. After NPS became enormously popular, Reichheld followed up with The Ultimate Question 2.0, focused on executing, measuring and closing the loop on NPS. We reviewed the book in detail and you can read that here. 
The Effortless Experience: Conquering the New Battleground for Customer Loyalty
Everyone knows that the best way to create customer loyalty is to knock people's socks off. To create a wow moment. To deliver service so fantastic, that it surprises and delights. But what if everyone is wrong? In The Effortless Experience, Matthew Dixon busts a number of myths about experience, effort and customer loyalty. The "Customer Effort Score" measure has a lot of its roots in this book so it's well worth a read, helping you to question whether you have your basics right before you try and overly-delight customers. 
Net Promoter – Implement the System: Advice and experience from leading 
practitioners by Maurice Fitzgerald
The Net Promoter System is probably the leading measure of customer service and loyalty improvement system across major brands and businesses. 
it's a simple measure that can be easily implemented, measured and understood. You can also benchmark your score against others. In this book, NPS and customer loyalty practitioner and though-leader Maurice Fitzgerald offers the reader the benefit of his advice in implementing NPS in the real world. 
Winning on Purpose: The Unbeatable Strategy of Loving Customers by Fred Reichheld
Another book making our list here from Net Promoter System (NPS) author and customer loyalty guru Fred Reichheld. Winning on Purpose, is where Reichheld draws a direct line between the NPS measure and customer "love" – arguing that the primary purpose of a business should be to enrich the lives of its customers. He shows how, across a wide range of industries, the outstanding NPS companies consistently deliver higher returns to shareholders.  
The Ten Principles Behind Great Customer Experiences by Matt Watkinson
Create a great customer experience whoever you are. Customers are powerful. They have a loud voice, a wealth of choice and their expectations are higher than ever.  This book covers ten principles you can use to make real world improvements to your customers' experiences, whatever your business does and whoever you are.
For managers, leaders and those starting a new business, the book shows that making improvements customers will appreciate doesn't need to be complicated or cost a fortune. 
Retention Point by Robert Skrob
The era of the subscription economy was already in full swing before the events of the last 12 months put it into overdrive. Increased buyer preferences for as-a-service models (in B2C and B2B alike) and the enabling effect of widespread digital transformation have led it to become firmly entrenched. The logical consequence is that it's now more important than ever for businesses to keep customer retention in mind. We figured, what better time to review 'Retention Point: The Single Biggest Secret to Membership and Subscription Growth' by Robert Skrob?  
100 Practical Ways to Improve Customer Experience 
by Martin Newman with Malcolm McDonald
100 Practical Ways to Improve Customer Experience is interesting because it's written by a combination of a business school professor and an e-commerce and consultancy founder. Taking the form of a conversation, Newman (the consultant) lays out his advice, case studies and experiences, and McDonald (the professor) comments on these and brings his business school experience to bear. Brimming with anecdotes and examples which keeps it easy to read, this book will help you take the learnings from your NPS program and implement them effectively. 
Fanocracy: Turning Fans into Customers by David Meerman Scott
NPS is all about creating promoters – essentially creating advocates and fans of your brand. David Meerman Scott's Fanocracy. This book shows you how to use the theory of 'fans' to create customers and vice-versa. As Meerman Scott says, "To be successful in a world where fans rule, we must be convinced that relationships with customers are more important than the the products or services we sell to them." 
Punk CX by Adrian Swinscoe 
Adrian Swinscoe writes on customer experience and customer service for publications like Forbes and the BBC. Punk CX is his second book covering the topic of CX. We've all read books where the author has hit upon a good business idea and then expanded what should have been a pamphlet into a Tolstoyesque tome. Swinscoe delivers a pithy book here focused on what to do, and how to do it right. 
The Power of Moments by Chip and Dan Heath
This is a thought-provoking book, packed with case studies and stories but also fielding a good amount of research, backed up by solid action points. Don't underestimate the difficulty of making "moments" happen. As the authors themselves observe, the concept is simple but the execution is hard. And most of the reason for this is, it's no-one's job to create those moments. To create a peak experience, one has to step outside of the day to day, in all the ways. To create true Promoters in NPS, it's woirth understanding what goes into a 'moment' and how to make one. 
Customer Experience 3.0 by John A Goodman
Drawing on over 40 years of experience across 45+ Fortune 500 companies, and having coined one of our favourite maxims "It costs five times as much to win a new customer as to keep the current one", Goodman lays out the key strategies he believes that a company should focus on in order to maximise its customers' experience as well as its profits whilst breaking down the more damaging assumptions at play in the customer service arena. 
How to Wow by Adrian Swinscoe
In How to Wow: 68 Effortless Ways to Make Every Customer Experience Amazing Swinscoe covers the spectrum of ideas from how to attract and engage customers right through to how to get them to refer you on. Adrian is an ex-teacher, economist and manager with experience in organizations such as Shell, the FT and the Economist. He now writes regularly on customer experience and his pieces have appeared in the BBC, FT, The Economist, CBS, CNN and The Guardian amongst others. A handy guide to have by your side as you work through your NPS program.