Tracking NPS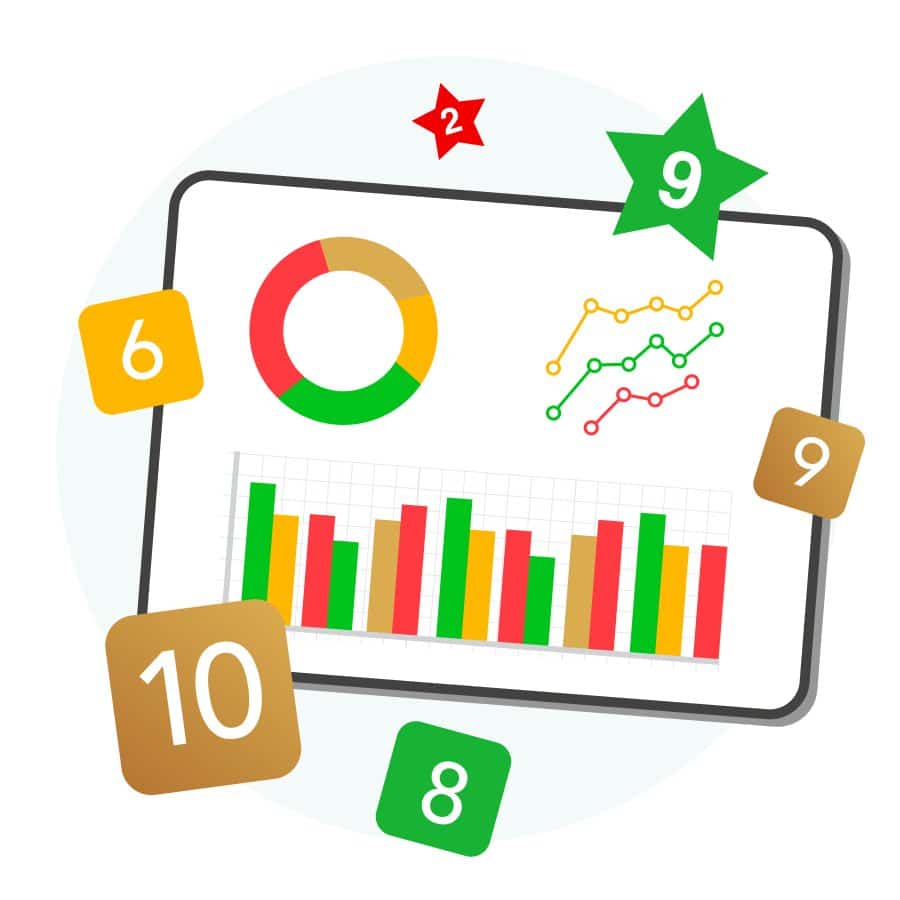 It's time to look at NPS tracking, reporting NPS data and getting to grips with what fluctuations mean. In this section of the NPS guide we also consider the pros and cons of publicizing your NPS score. Plus what other metrics make sense to measure alongside NPS.
Handling NPS data demands a specialized tool with great reporting dashboards. Test-run the Customer Thermometer experience anytime with a free account.
Set Up Your NPS Survey Today Create a free Customer Thermometer account (No credit card required – Fully functional account). Set up an NPS survey and discover why over 10,000 teams choose CT to track, measure and improve their NPS program.
Set NPS Goals
In order to achieve success, you need to know you have achieved your goals. Setting the goals can be just as important as achieving them.
How should I be tracking NPS?
Reporting on NPS data is an essential part of any NPS program. NPS tracking splits into two areas:
Real-time data is put into the hands of people who can act upon it right away

Management reporting to chart progress and guide strategic decisions
In both cases, we advocate the use of data visualisation to make NPS insights as digestible and interactive as possible.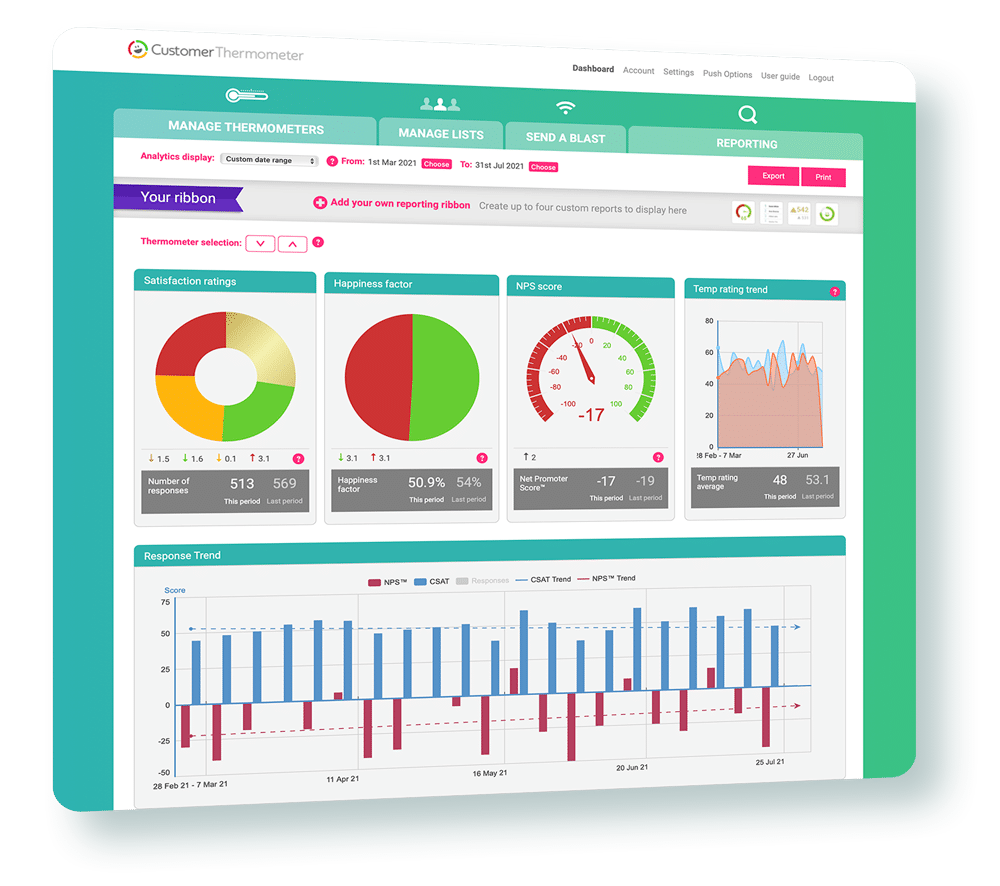 Real-time NPS tracking dashboard
To start, you will need to have an NPS survey gathering data. Everything cascades down from there.
At the centre of everything should be an online, real-time dashboard of key NPS information with drill-downs and segmentation. These should be supported by:
Email alerts triggered by thresholds or anomalous events

Escalation of individual NPS responses qualifying as 'extreme'

So that planned response processes can be initiated rapidly on the back of very low / very high NPS scores

The ability for administrators/managers to personalize their own view of the master dashboard
Basic set of NPS tracking reports
Top level average NPS score (by interval)

Total number of NPS responses (by interval)

NPS score by:

Product/service/franchise

Customer-facing agent

Customer-facing team

Top reasons:

Promoter-level score

Passive-level score

Detractor-level score

NPS feedback loops open/closed
Advanced NPS tracking Reports
NPS score

by:

Demographic

LTV

Customer tenure

NPS trend vs. other KPI (e.g.) CSAT trend
All of these reports come as a standard with the Customer Thermometer free account.
Set Up Your Free NPS Account Today Create a free Customer Thermometer account (No credit card required – Fully functional account). Set up an NPS survey and discover why over 10,000 teams choose CT to track, measure and improve their NPS program.
What other metrics should I measure alongside NPS?
NPS is often the only (or first) customer experience KPI that an organization tracks. It's not perfect but, if you're only going to track one thing, it's a great foundation.
Assuming you are tracking (or intend to track) NPS, that doesn't stop you from tracking another customer service/experience KPIs too. Here are four of them to consider.
CSAT

, the 'happy customer KPI'

Ask "How would you rate your overall satisfaction with the product/service that you have received?"

Offer a 5-option answer scale ranging from very satisfied to very dissatisfied.

CES

, or 'customer effort score'

Ask something like "How easy was it to solve your problem with XX today?"

Again, use a range of 5 options (e.g. very easy to very difficult). 

FCR

, or first contact resolution

This is really for customer support departments. It measures how efficiently customer enquiries are dealt with on the very first customer contact.

Calculate this as a percentage of all customer enquiries.

ART

, or average resolution time

A similar metric to FCR. It measures how long, on average, it takes agents to resolve customer issues.

Some people 'cheat' with ART by stopping the clock between customer interactions. In other words, showing the problem was resolved after 5 minutes of customer interaction even though those 5 minutes were spread across 4 days. Be clear on what you're tracking as you are only cheating yourself by trying to game the system.
Why does my NPS score fluctuate?
Assuming you measure NPS more than once, it will increase, decrease or remain largely the same. There may be many underlying reasons for the change.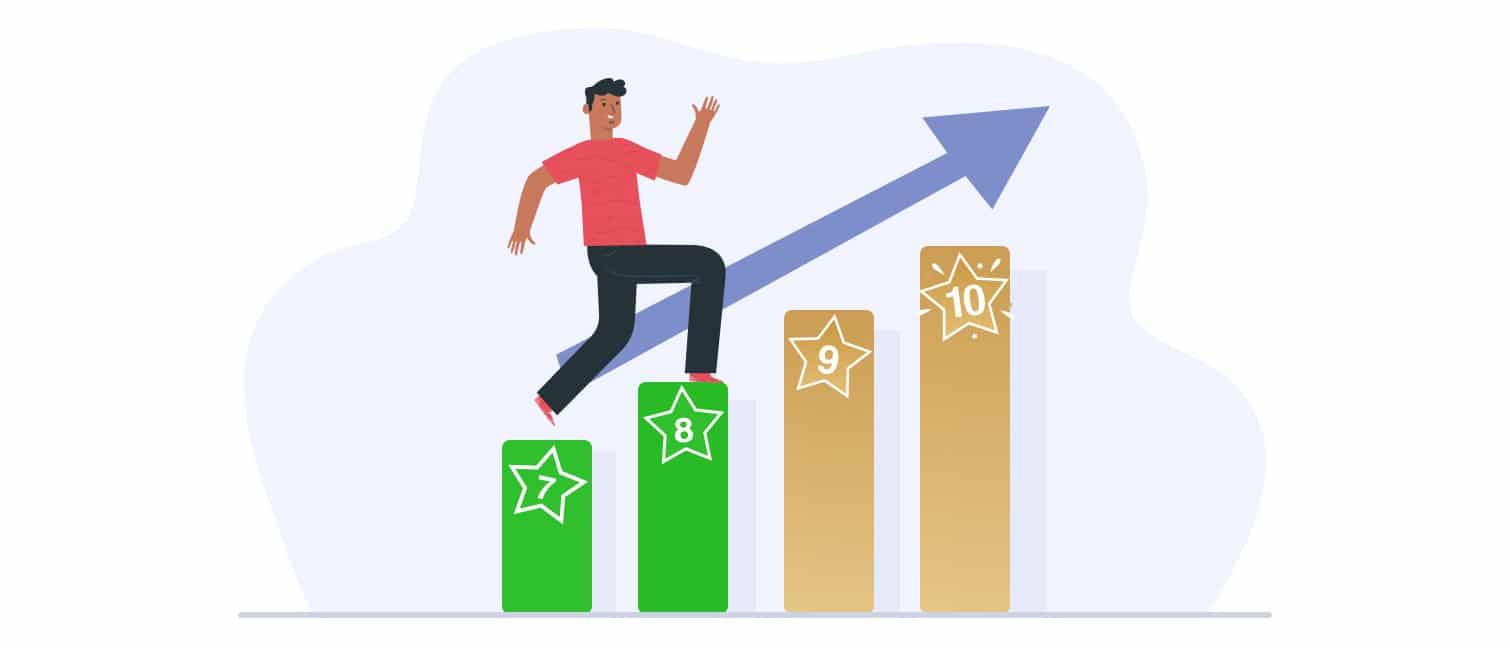 Monitoring week to week, or even minute to minute, there will be reasons why NPS shows a trend over a given period. For example:
Quality of products and services

Realignment of brand values

Responsiveness of customer support

Personalization of marketing offers
Strategy for a more consistent NPS score
The only way to pinpoint what reason or combination of reasons are in play is to ask follow-up questions. These should be sparingly, in keeping with the customer's expectation that they answered a simple question – they didn't sign up for a long-winded questionnaire.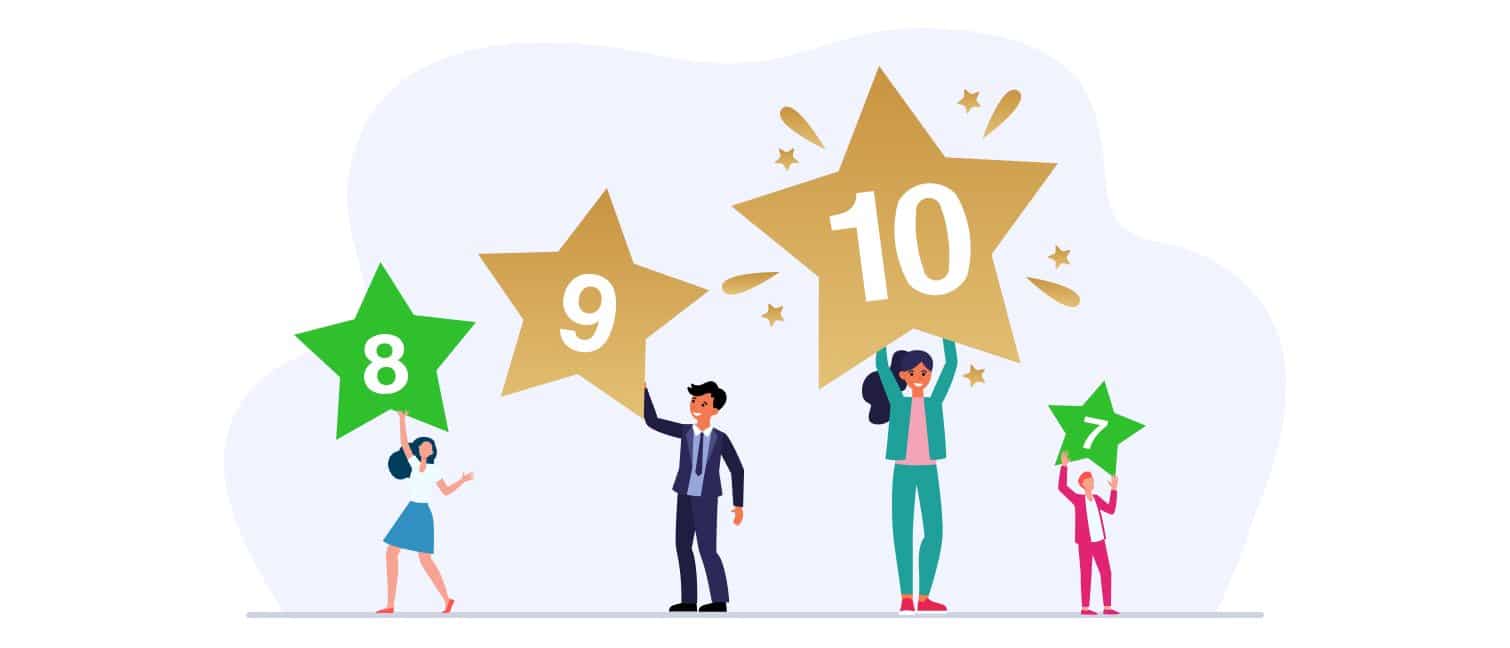 So simply, what answer on a scale of 0-10 followed by what reasons for giving that answer. These could be targeted to each NPS group, as they respond to an email-based question that directs them to a landing page. As follows:
Promoters (answering 9 or 10)
"Wow, thanks for the vote of confidence! Could we ask why you gave that score? Please choose from the following options or complete the text box. Thanks again!"
Passives (answering 7 or 8)
"Thank you for your feedback. We're always striving to be the best for our customers. Please can we ask what areas we need to work on to make your score more like a 9 or a 10? Thank you for helping our improvement program!"
Detractors (answering 0–6)
"We're sorry to have failed to meet your expectations. To help us understand how you'd like us to improve, we'd be very grateful if you could select the reason/s why from the options below <<including text box>>. Thank you very much for your valued input."
Because 0–6 is quite a wide span, you may wish to have two detractor messages; one for 0–3 and the other for 3–6. This would be in order to be more apologetic for the lower-end scorers.
Remember that NPS is a record of customers' opinions at a snapshot in time. These opinions are based on their perception and range of expectations. This is why it's so important to use a large, representative sample size for NPS studies. Quite simply, two customers with the exact same experience will give different NPS scores. Let's say one gives it an 8, the other an 9. This fine margin makes one a promoter, while the other is 'neutralized' as a passive. This has ramifications for NPS scores. But with hundreds or thousands of customers giving feedback, such differences 'even themselves out.
Start Tracking Your NPS Score Today Create a free Customer Thermometer account (No credit card required – Fully functional account). Set up an NPS survey and discover why over 10,000 teams choose CT to track, measure and improve their NPS program.