Today we're delighted to bring you a guest post from Mark Copeman, one of CT's original founders, as he launches his new book, Helpdesk Habits, a business book which aims to help Service and Help Desks to operate at the top of their game. It also features an intro from Jonathan Blakey, CIO of CT client, The 20 MSP Group.
Mark's written an overview of the new book, and picked his 3 top habits and tips for ServiceDesk agents. Over to you Mark :)
So, it's been almost a year since I've been around these parts. On 1 March last year, I left our remarkable team and headed off into the sunset… I had decided it was time for a change, to start something new. I didn't yet know what it was. I also knew it was also the right time to leave the business I'd co-founded, in the team's incredibly capable hands.
Over that summer, I became thoroughly inspired, doing more reading than I'd done in years and in October, I started a new video agency, Wisecurve. However, one of my first projects was to write a book. It's something I've always wanted to do, but until recently, it had never felt right.
Last month, Helpdesk Habits was published on Amazon. It's a culmination of many years of being involved in a customer service environment.
If you add in the hundreds of conversations I've had with the readers of this blog and our customers, I felt that I had learnt and experienced enough, to get something of value down on paper. I ended up using quite a lot of paper in the end.
My hope is, that this experience, learning and observation, now packaged correctly, can help others.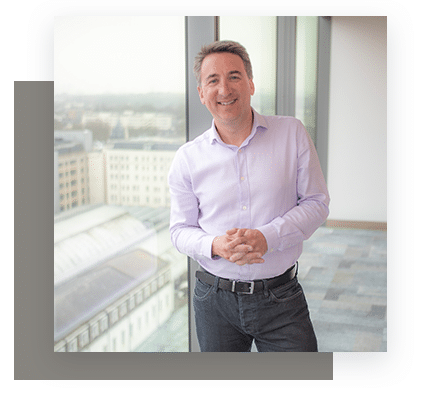 Whilst there are reams written daily on customer service. I've yet to find a book or guide created specifically for the 'front line'. I therefore set about creating something that a helpdesk manager could give to their team as a refresher, or to new recruits, as part of their onboarding.
Turning helpdesk agents into superheroes
Helpdesk Habits is aimed at the people who really matter, the front line staff who interact with customers day in, day out. They are typically recruited for their technical skills, but may not have the human customer service skills which can make such a difference to the MSPs and service desks around the world.
They may be a Microsoft Certified Professional … they maybe a level 3 Cisco cyber ops agent. Whatever they are, they will be expert in their field, however they may not be expert at dealing with other human beings. And why should they be?
It's so easy to assume that everyone has the 'customer service' gene. In my experience, they don't. The good news is, that with the right insight and guidance, anyone can become a Helpdesk Superhero. The bad news is, that it takes time.
Meaningful change cannot happen over night and through the research I've done, teaching people the right habits and changing the bad ones is the best possible way of effecting lasting change in an individual or organisation.
What's inside?
The book takes agents through a 5 step framework, and features 50 habits, based around Attitude, Communications, Emotions, Tactics and finally, Superhero Habits.
I've even given it a snappy title – it's the ACETS model… All good business books have a framework. Why shouldn't mine?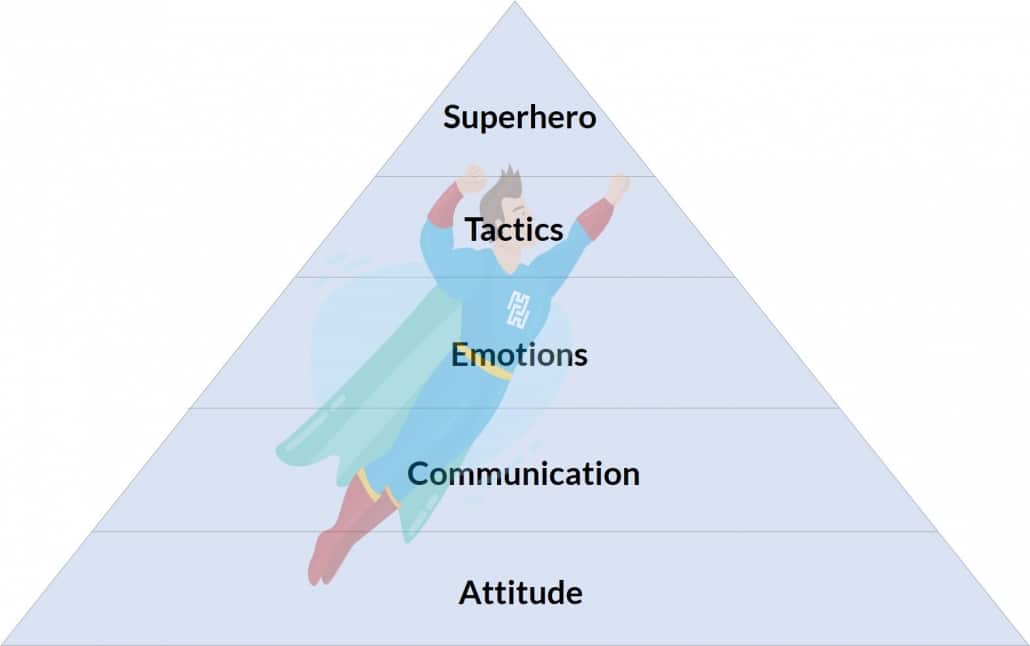 It features stories from my days at Customer Thermometer. So much of my learning has come about through the years. The now Stevie award finalist, Ministry of Magic has always been an inspiration to me and it's been wonderful to reveal some of the tactics this team has used for years.
It was briefly a #1 bestseller in the New Releases section. That was a good day.
From the comments and reviews I've had so far, it seems that even 'old hands' have picked up some new ideas. For that fact alone, I'd like to thank the Customer Thermometer team and its customers for the inspiration and techniques I've 'borrowed' and turned into my first and hopefully not last book.
Time to offer up three adapted habits you could take and develop with your teams tomorrow:
3 favorite habits
Embrace the service recovery paradox
Embrace the what?
The service recovery paradox states that if you deal with a customer problem successfully, that customer is likely to be more loyal to you over time.
Let me rephrase that, for impact … If a customer has a service failure and you resolve that failure in a professional manner to a customer's satisfaction, that customer will talk about you more, refer you more and become more loyal to your company over time!
It's an extraordinary concept and is absolutely true. Think about the human psyche for a moment. If someone helps you out of a difficult situation (regardless of whether they've caused the problem in the first place) you then feel indebted to them. Your gratitude knows no bounds – it's human nature at its finest.
Understand urgency
When a customer contacts your helpdesk, it means they are working with your product or service right now. They likely have a small window of time scheduled to evaluate your software, use your product or complete a task for a manager, colleague or customer.
Raising a ticket is not something anyone does for fun. It's done as a last resort. Typically, the need to contact a helpdesk will disrupt someone's day and mean that they can't get to do what they'd planned to do. It's sometimes easy to forget the disruption, frustration and knock on effect, that raising a ticket can cause. It's our job to minimise that effect.
I've seen with my own eyes, the effect a fast response ticket turnaround can have on a customer. Customers (and prospects) will be amazed if they receive a response within a few minutes. They are grateful too. Why? Because you've saved their day from disruption and they can continue with their plans.
Triage is key here. If you can respond to 90% of customers who have simple to answer requests, within an hour, why wouldn't you? More difficult requests which take time to research should perhaps be treated differently. Communicate in a timely way though. Set expectations with a customer that there will be a delay in response. Give them a timescale and deal with their request as appropriate. Few people will not be satisfied when being dealt with in that way.
Anticipate like a Jedi
It's easy to rattle off an obvious response to a customer or aim to get a call finished as soon as possible, to keep the relevant metrics high. In the short term, you might win. Longer term, if you're not anticipating, customers or prospects will return with more requests, to clarify, to query, and so in the end, your business will lose out, due to additional inbound requests.
Spending a little extra effort on each response will avoid those repetitive customer contacts.
Customer: "I can't upload this image to your site."
A possible agent response is: "Unfortunately, you can only upload jpgs and gifs – pngs aren't acceptable."
An agent mastering their superhero habits will be thinking ahead and anticipating that a customer who has a png will typically not have the means to convert it into a jpg. Using the response above will likely mean they will either then come back to ask you if you can convert it or worse still, abandon what they're trying to achieve.
To prevent this from happening, you might try something like:
"Ah – I can see you're uploading a PNG – the system doesn't accept them I'm afraid.
Not to worry, I've converted it to a JPG for you and have uploaded it into your account – so it's ready to use!"
That's evidence of a helpdesk superhero at work (and is exactly what the Ministry of Magic does).
Win a copy!
We thought it would be good to give away a couple of copies of the book. I'll even sign them for you (warning – the value of your book, may go down). It's a simple competition, which will hopefully benefit many via Twitter.
I'd like you to Tweet your best helpdesk tip. What's the one thing you've implemented (in 280 characters) which has had the biggest impact on your helpdesk team? Use the hashtag, #HelpdeskHabits. The two best Tweets will win a signed copy of the book.
The competition closes on 28 February 2019.
The Customer Thermometer team will also feature a post in the weeks to come on some of the responses.
Of course, if you'd just like to buy a copy or two for your team, you can do that too here! Thank you in advance for your support.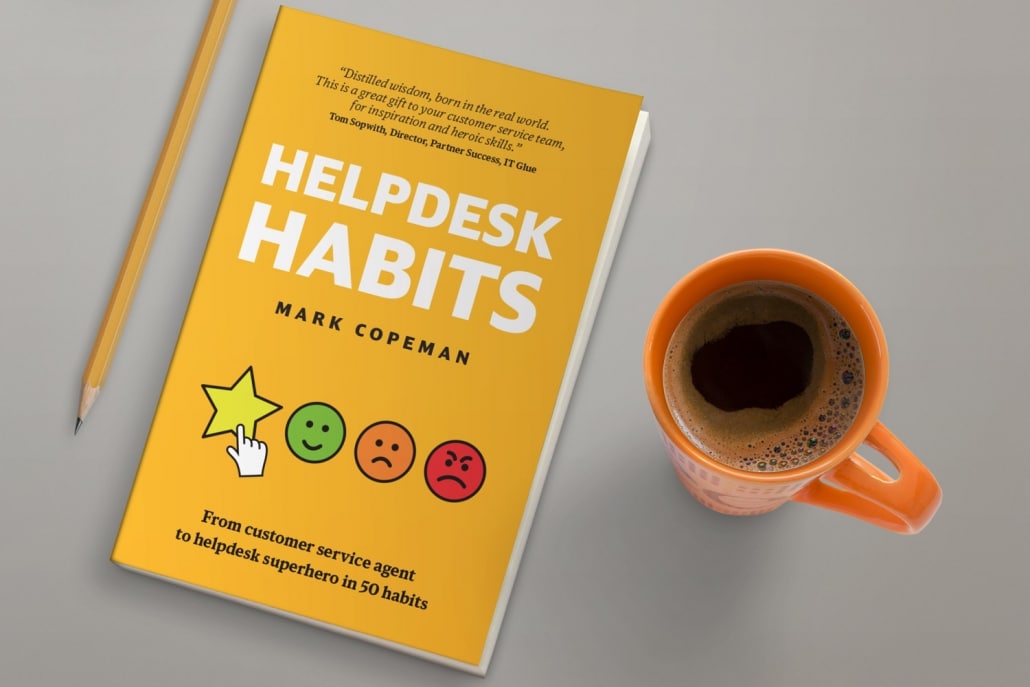 One more thing
I'm excited to be releasing the video course, based on the book, on April 15th 2019. It'll feature 5 hours of video, spread across 60 different sessions, designed to be watched and embedded over 12 months, or used in 'Boxset Binge' mode for onboarding.
If you'd like to find out more and sign up for the early release discount – visit HelpdeskHabits.com
_____
Finally, I'd like to say thank you to the whole CT team for allowing me to be part of this blog again – it was such a massive part of my life for so long. I shall now hand you back over to them…!
Thanks Mark! Good luck from all of us with the new book. If you want to enshrine the methodologies Mark outlines in his book into your feedback process, you can grab a free trial of Customer Thermometer right here…
https://www.customerthermometer.com/img/A-sneak-preview-of-new-book-Helpdesk-Habits-blog-header.png
248
710
Lindsay Willott
https://www.customerthermometer.com/img/[email protected]
Lindsay Willott
2019-02-21 08:30:57
2020-03-05 17:00:35
A sneak preview of the new book Helpdesk Habits