Customer Thermometer is now close to its 7th birthday.
Over that time the app has changed a lot… we've added new features, added new integration partners and have refined the look and feel.
This process will continue for years to come.
Whilst we pride ourselves on making the app simple to use for both customers and recipients, it's inevitable customers and trialists need help to get started and many people have questions along the way. Our Ministry of Magic is always here to help, however we know how important it is to provide the right kind of self-help.
When we started out, we thought that videos and in depth explanations were the right approach. Today, in 2017, we recognise that, like surveys, no one has time for long, lingering conversations. People want fast answers. It was time for us to change.
A brand new approach to help
Over the last few weeks, we've been busy behind the scenes collating the most frequently asked questions and rebuilding our help from the ground up.
The videos have gone. The in depth demos have gone. The old screenshots have gone.
Today, we've a brand new User Guide.
It has a fast responsive search tool:
Articles are broken down into an intuitive 10 categories ready for browsing: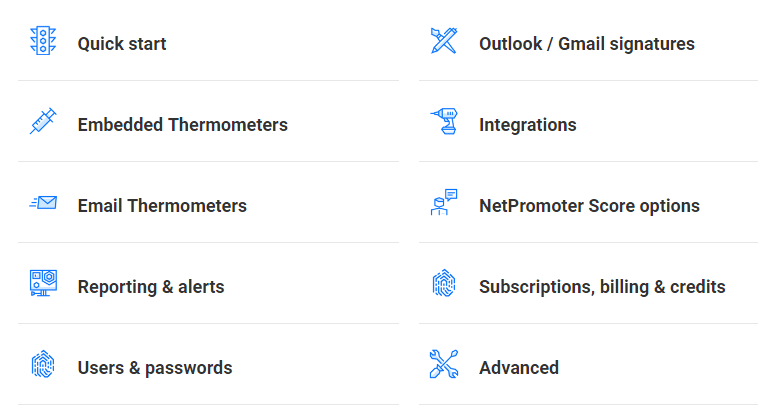 Each article is to the point, short and "helpful".
There is an example report for every report we offer.
Animated gifs show the way.
Embedded Thermometer integration setups are now simple page guides: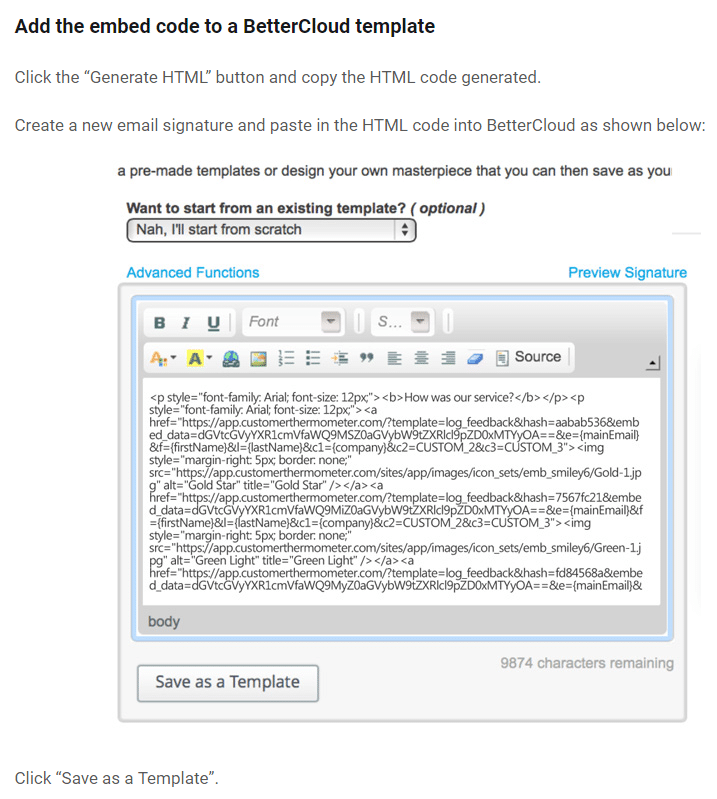 Articles are carefully linked to related topics.
Articles can rated – and we'll respond to comments:

It will be continuously updated by all members of the team.
Our Ministry of Magic team can now send really specific links to topics – ensuring customers get even faster responses and even more consistency in the responses we give.
Try it out
Everything we do is based on customer feedback and so, do take a look – let us know what you think. We hope it helps you to get going faster and to get even more from the application.
Over the next few weeks, we're going to be bringing the help guide into the app itself – so watch this space.
https://www.customerthermometer.com/img/new-help-header.png
248
710
Mark Copeman
https://www.customerthermometer.com/img/[email protected]
Mark Copeman
2017-07-24 09:58:10
2021-07-20 11:42:09
Our shiny new Customer Thermometer User Guide