Customer Thermometer launches on the Microsoft Add-in store; market-first 1-click Outlook 365 survey for signatures.
Customer Thermometer, the market leader in 1-click customer feedback solutions, is delighted to announce its 1-click signature survey is now available on the Microsoft 365 Add-in store.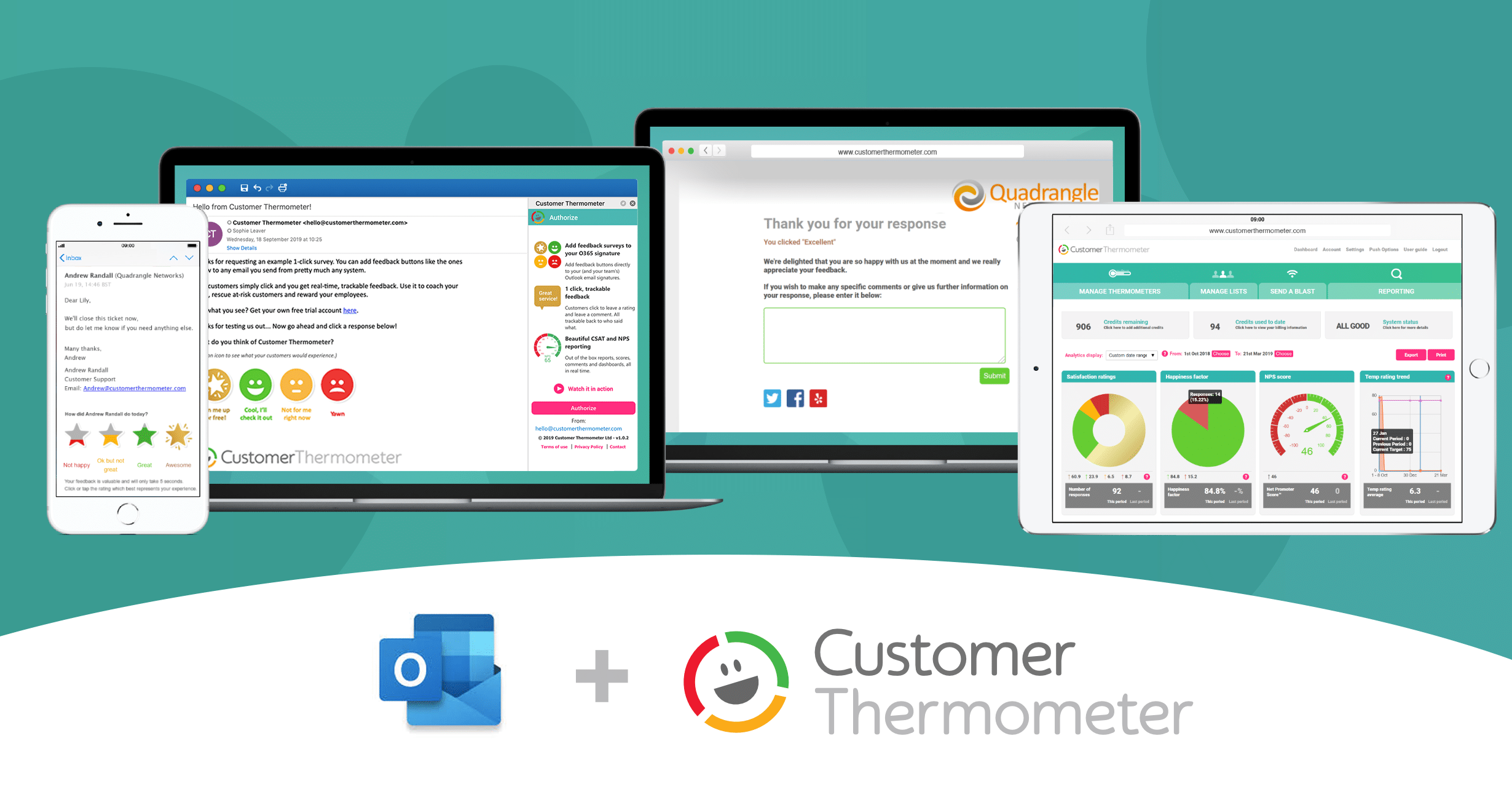 This new Outlook 365 survey add-in, downloadable straight from the Microsoft Add-in Store, is ideal for users seeking a more engaging way to get feedback and drive response and input from users and customers.
Customer Thermometer's Outlook 365 Add-in offers customers not only the ability to ask for feedback from their customers directly from their email signatures, but also to gain identifiable and real-time customer satisfaction ratings.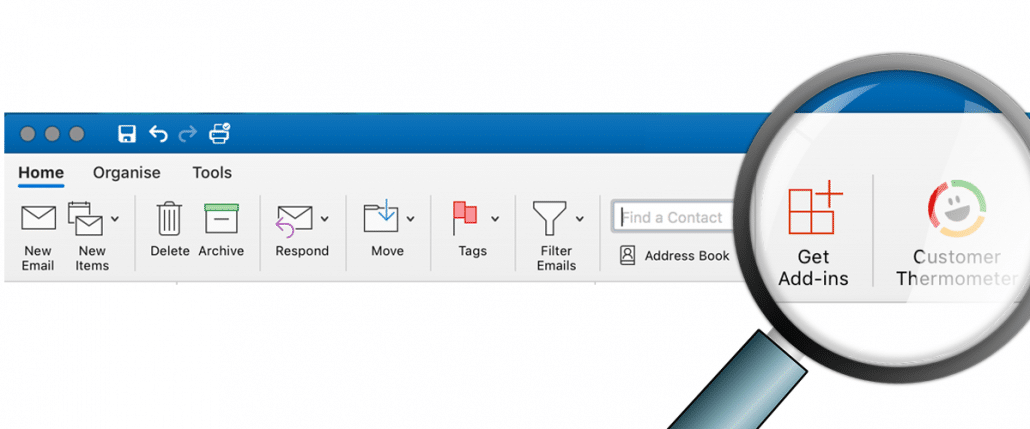 Simply select the survey from the pinnable panel on the right hand side of Outlook, and it gets added to your signature. The recipient's email address and the subject line are all tracked, so you can see exactly who is happy and who isn't, in the Customer Thermometer reporting.
Customer Thermometer allows users complete control over the 1-click survey process, including features such as:
An entirely customizable and brandable end-user Outlook 365 experience. 
Outlook users can add a 1-click survey into their signatures using the Customer Thermometer add-in by simply selecting it from the panel available right within Outlook: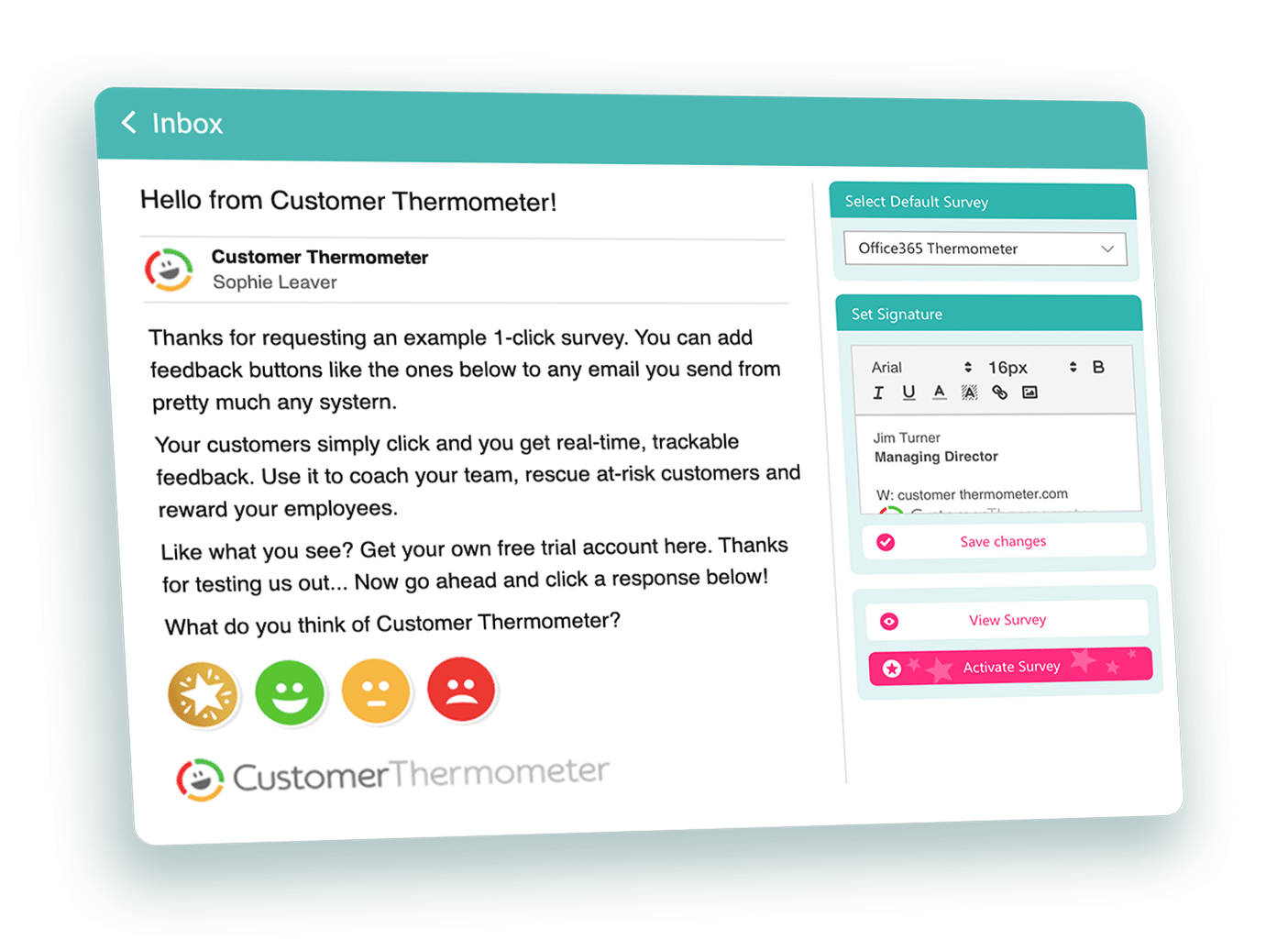 Outlook 365 users can create their own buttons and icons and add them directly to their emails, for an engaging customer experience that drives more response: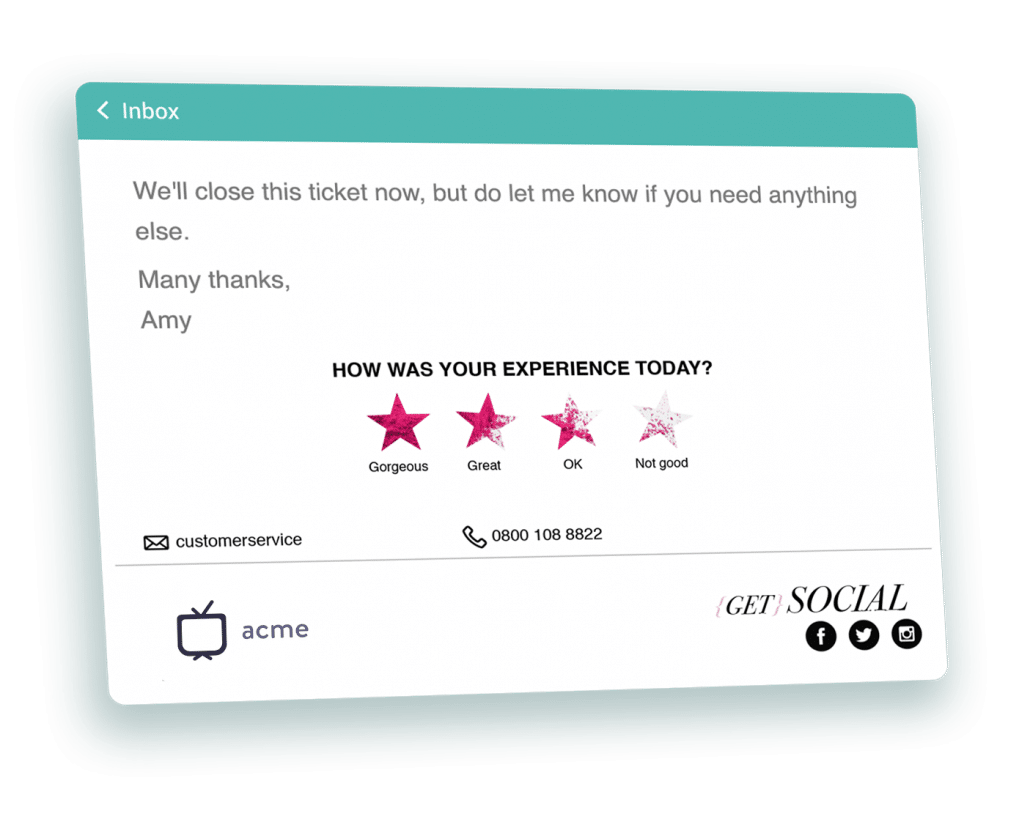 An out-of-the-box survey and feedback reporting suite for Outlook 365: 
Capture Net Promoter Score (NPS), Customer Satisfaction (CSAT), comment history, leaderboards of agents, teams, locations and more, in immediately-available reports that require no config. It all just works.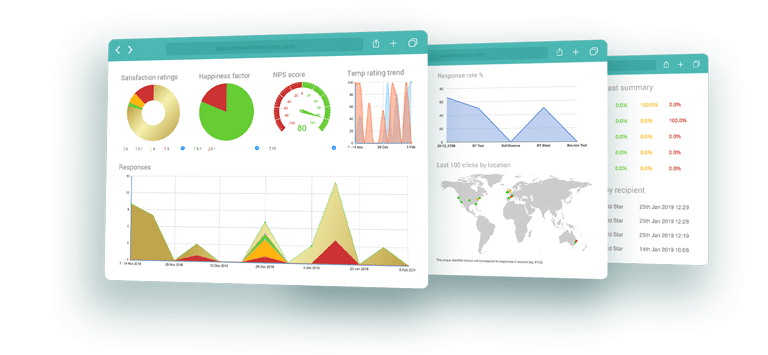 The simplest way to get feedback into the hands of the people who can do something about it:
Customer Thermometer can push your customers' responses and comments in real time into Slack, Power BI, Microsoft Teams, Asana and more. Close that loop, keep more customers. All driven from the emails you already send from Outlook.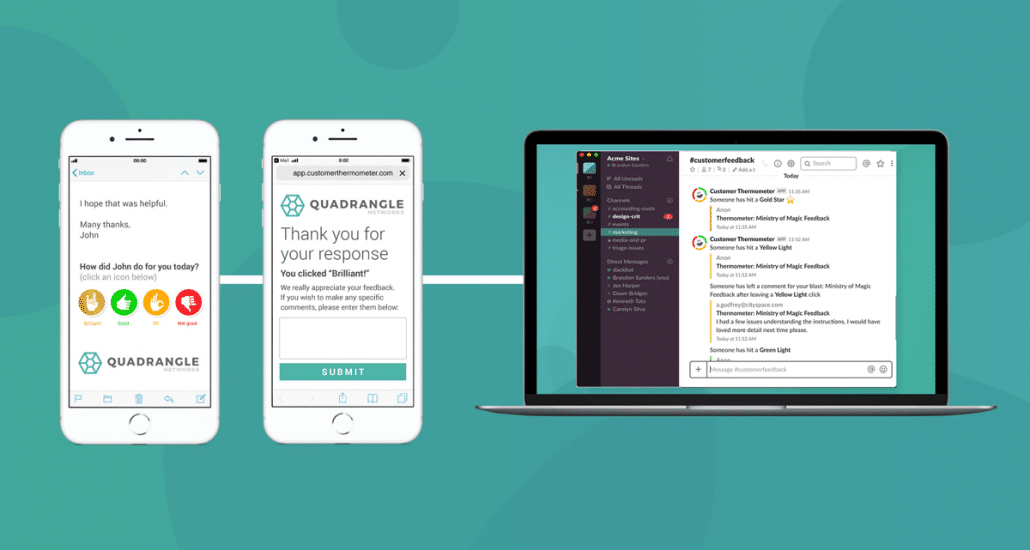 Extensibility into your other Enterprise tools:
Customer Thermometer works across hundreds of apps and tools. Meaning you can use it in combination with Salesforce, ServiceNow, Zendesk and many more. So you can sense and respond across all your service lines and desks, via one powerful feedback tool.
Customer Thermometer's new add-in is available now on the Microsoft Add-in Store, or get your Outlook survey directly from Customer Thermometer by taking a free trial and hitting the Outlook for Office 365 button. Integration steps are available here.
Get your trial below, no credit card needed.
https://www.customerthermometer.com/img/MS-Office365-MockUp-header.png
248
710
Sophie Leaver
https://www.customerthermometer.com/img/[email protected]
Sophie Leaver
2019-10-24 10:51:26
2019-10-24 10:51:26
Outlook 365 Survey Add-in Released by Customer Thermometer