We all know feedback is really useful. But we also want to know what is driving it?
You asked for it. We listened and worked really hard. So we are very proud today to introduce our sparkling new Drivers feature! 🏎️
You can now offer your respondents the opportunity to select the reason, or driver, for their feedback choice.
And you can see that mapped in real time against positive and negative emotions, like this: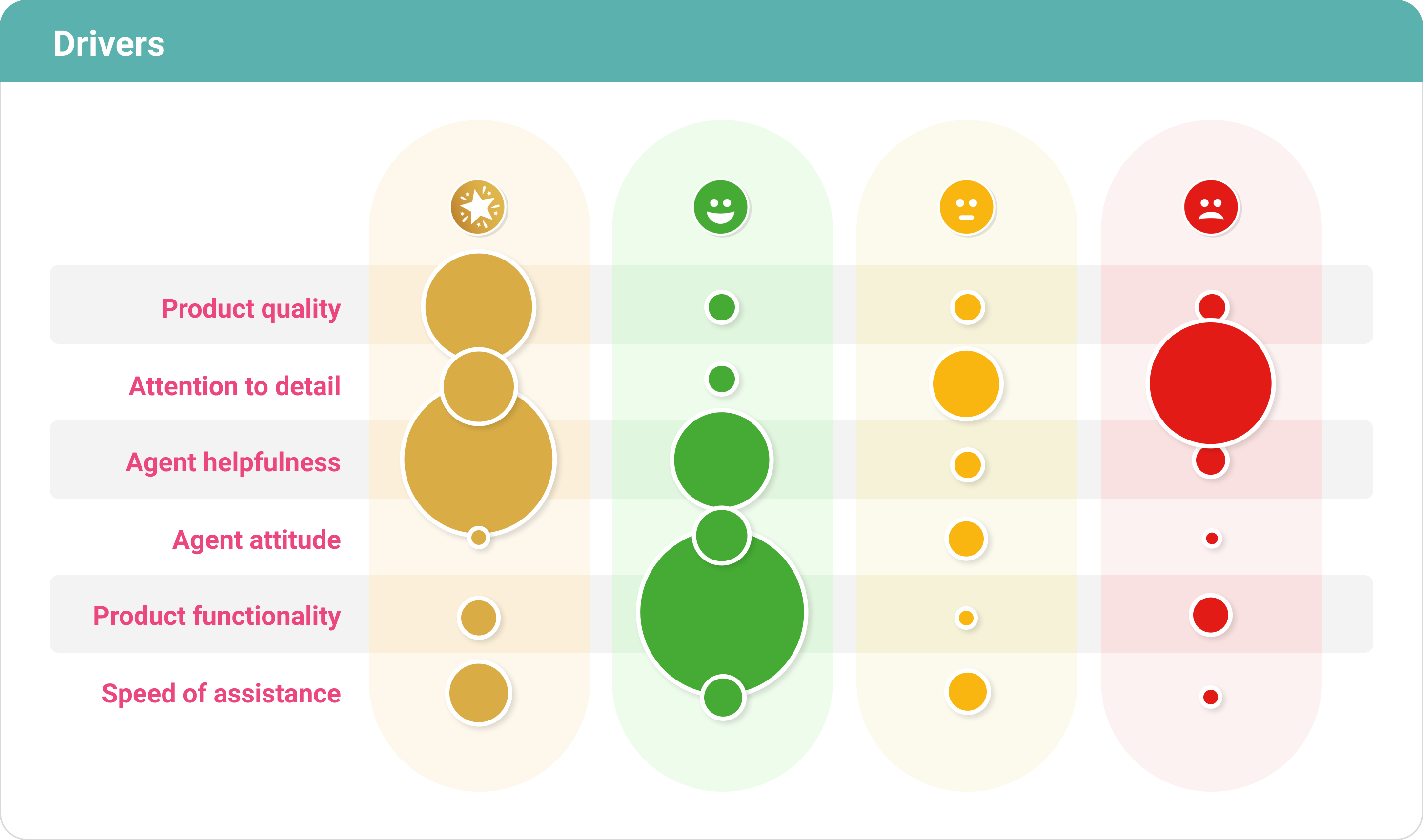 So now, at a glance you can see what aspects of your product, service and approach are the key drivers of satisfaction and dissatisfaction.
How does Drivers work?
You simply choose the Drivers you want to understand more about, and add them into the landing page set up area of the thermometer. You can use text, emoji, or a combination. You can also select different drivers by rating if you wish:
When your respondent clicks their thermometer, they are then presented with those Driver options on the landing page.
In your "Drivers" reporting area, your drivers are vizualised by importance/number of people choosing that (size of circle) and whether that driver was associated with positive or negative feedback (position of circle)
You can also add a ranked table of Drivers into your Ribbon report on the Mission Control dash! Cute!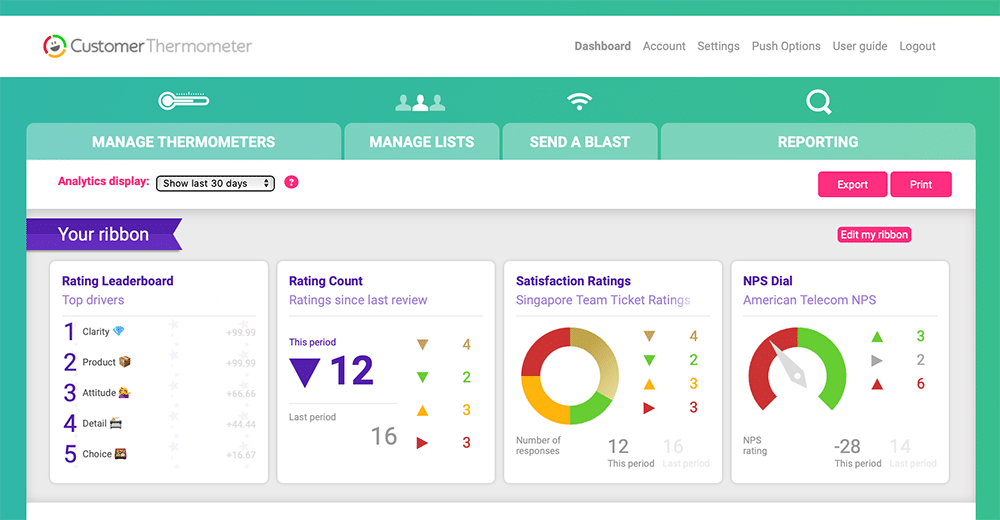 Take a look at the simple steps and micro-video training in our User Guide to set it up today. This new feature is available across all our plans, with immediate effect.
How might you use Drivers in your business?
First and foremost, it is a powerful way to help you understand what's actually underlying the emotions your customers are displaying.
What's making them happy about your business? What's aggravating them? What's interesting? What's frustrating? What could be better?
As an example… a perennial problem facing Service and Support teams is whether a piece of negative feedback relates to the product being supported, or the service around the product.
So, if a customer emails you to complain about a faulty product, you may want to know whether the feedback they left related to the faulty product itself or the service you delivered to replace the product. Drivers can help you separate out why respondents are saying what they are saying.
A picture paints a thousand words
And our unique visualisation brings your Drivers to life so you can share them in team meetings, strategy sessions and CX/CS reporting.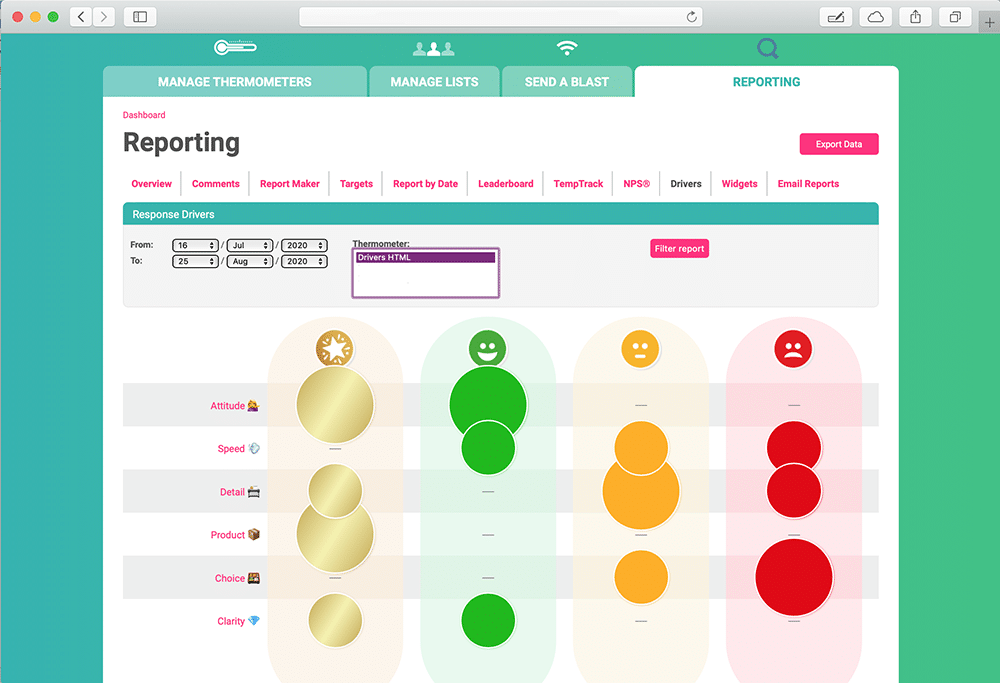 You can see your Drivers by survey, or by a combination of surveys, so you can always pick the view you want.
Let us know what you think of our newest release! Feedback is our thing, as you know.
______________________________
If you don't have a Customer Thermometer account yet, you can get 10 free surveys, with no credit card needed:
https://www.customerthermometer.com/img/Survey-Response-Drivers-launch-post-header.jpg
248
710
Lindsay Willott
https://www.customerthermometer.com/img/[email protected]
Lindsay Willott
2020-09-02 05:40:18
2020-09-02 05:40:18
Response Drivers Are Go!