Using 'microtargets' to propel business growth
Customer Thermometer is my second business venture. I previously founded a successful tech marketing agency in Oxford. I was making a good living, but I was frustrated by how hard it was it was to get customer feedback – let alone timely insight that I could use to improve my business.
I felt in my bones that there was a real opportunity to shake up the feedback industry. So, with an idea of short and simple 1-click surveys, I sold up and started Customer Thermometer.
Fast forward 8 years and its proving to be a huge success. We are now proudly supplying over 1,500 companies across more than 60 countries. Our customers include some of the biggest brands in the Fortune 500 and FTSE100 and nine of the top 20 in the Forbes list. We have a phenomenal team, recent winners of a coveted Stevie Award for Customer Service, dotted across the UK and the company is experiencing over five percent revenue growth every single month – not bad considering we bootstrapped the business and the company's growth is all funded through our profits.
It's been a hell of a ride – but there's been many a time where I wish I could go back in time and give myself the benefit of some hard-learnt lessons. As the time-travelling technology for that doesn't exist (yet!) I thought now would be a good opportunity to share them publicly, in the hope that other entrepreneurs and startups may benefit from my first-hand experience.
Bold beginnings
It's very important to believe in your idea and test it thoroughly. I was very clear that it would be incredibly useful for businesses to be able to get more regular feedback from customers.  Long format surveys were everywhere. SurveyMonkey was the 500lb gorilla in the market, enabling everyone to create and send surveys easily.
But survey response rates were terrible and getting rapidly worse as they were often heavily overused by well-meaning but misguided companies. Survey fatigue was setting in across the industry and I really felt there was a need for a more lightweight approach. Add to that the rise of the subscription economy, and the resulting massive demand for feedback from the service side of businesses and it was clear there was a big market opportunity. This is what guided the initial build of the CT product.
However, when your market potential is enormous, but you're starting out with zero customers, setting multimillion-dollar annual sales targets can be counterproductive. As a newly minted CEO, Imposter syndrome is par for the course. Failure stalks you and it's hard staying motivated
So instead of obsessing about large annual growth, we leveraged the concept of 'microtargets' that focus on smaller wins and shorter time periods, and into areas other than just revenue.
Judging by a recent post of SaaS entrepreneur Jason Lemkin, it turns out we weren't the only ones who'd cottoned on to this idea. He calls them 'micromilestones', and the story of how they've helped steer his success is fascinating to read.
For us it's proven really successful too, helping our business hit the right numbers without being distracted by them. Jason's post motivated me to share our story in more detail.
Harnessing the SaaS model
The CT business is based on as a Software-as-a-Service (SaaS) subscription model. SaaS was an emerging delivery and consumption model back then and the only SaaS vendor I knew much about was Salesforce.com. They were growing fast, with great content marketing and a clever departmental-oriented sales approach that allowed them to upsell across their customer accounts.
Because it's subscription-based, SaaS is more affordable for customers to acquire than traditional software licensing and – crucially – removes barriers of access to the global customer market.
SaaS was going to herald an addressable global market of millions for Customer Thermometer! Or so I thought…
A big bang that fizzled out
Our very first release was the first 1-click survey on the market. It was good, really good. Certainly worth the price tag. We put a lot of effort behind the marketing launch and… nothing.
I exaggerate. Precisely two customers signed up.
We were disappointed to say the least. And our carefully-thought out business plan of growing revenues by 5% every month felt meaningless.
I remember reading this post by Alex Turnbull, the Groove founder, that talked about his team hitting $100k MRR (monthly recurring revenue). It felt totally unobtainable. $100k MRR was higher than the highest, rarefied stratosphere and we could never reach it. We'd made progress but, at the time, had only achieved one-tenth of that number.
Bitesize gains and bizarre celebrations
We had a few years where we didn't hit our overall growth targets as we prioritized product/market fit, and began adding new features that ultimately brought customers to us.
I'm recently back from seeing the fabulous David Skok present at WebSummit, where he made the point that you need feedback from at least 50 paying customers to even start to to achieve product market fit. He is absolutely right. And you have to do anything you can to get those customers on board and listen incredibly hard to their feedback.
Throughout this time, the micro-achievements of weekly sales or website visitor growth was what kept us going.
When our first 'zero touch' customers started to come through, there were still only two of us working in the business – the two original Customer Thermometer founders – and both from home.
Skype had just introduced the ability to instant message short clips, and since this was a pre-Slack era, we communicated via Skype IM. We liked the clip of Ricky Gervais in the TV show "The Office" doing a funny dance. Anyway, when a new customer signup notification came through, it became a ritual for one of us to post it to the other in celebration.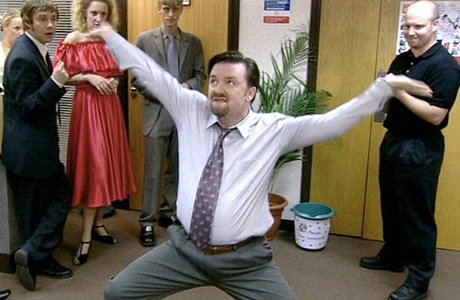 It wasn't even a monetary incentive but it made us smile and kept us going through difficult times. We carry this through to today, with animated dancing monkeys and dinosaurs when new customers start with us or expand their use of the service.
After all, each customer is a real victory, particularly as it's so hard to get people to spend money online.
Growing the numbers while keeping a micro focus
Celebrating each new customer is a great place to start with microtargets. But that same attitude should continue, no matter how big you become.
Customers are real people and they stay when you look after them. When each customer is affordably and sustainably won, it stands to reason that each should be very carefully and lovingly serviced.
Scaling up the business meant ingraining the microtarget approach into our culture. The defining achievement of this is our 'Ministry of Magic' – the absolutely excellent Customer Thermometer customer support team. Here's a recent comment about the Ministry team…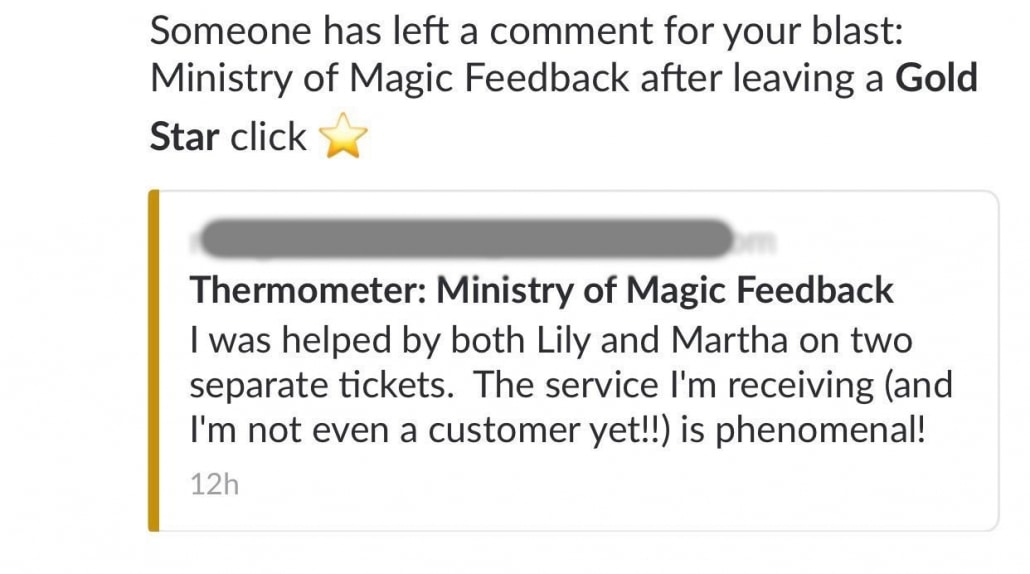 Customer support is all about attitude, and microtargets have helped us stay on track. We use our own feedback software religiously, and we follow up diligently using our process (that's freely-available here if you want it). So we follow up on positive feedback, not just negative, to thank our customers for taking the time. Here's an example of the goodwill that great service can generate: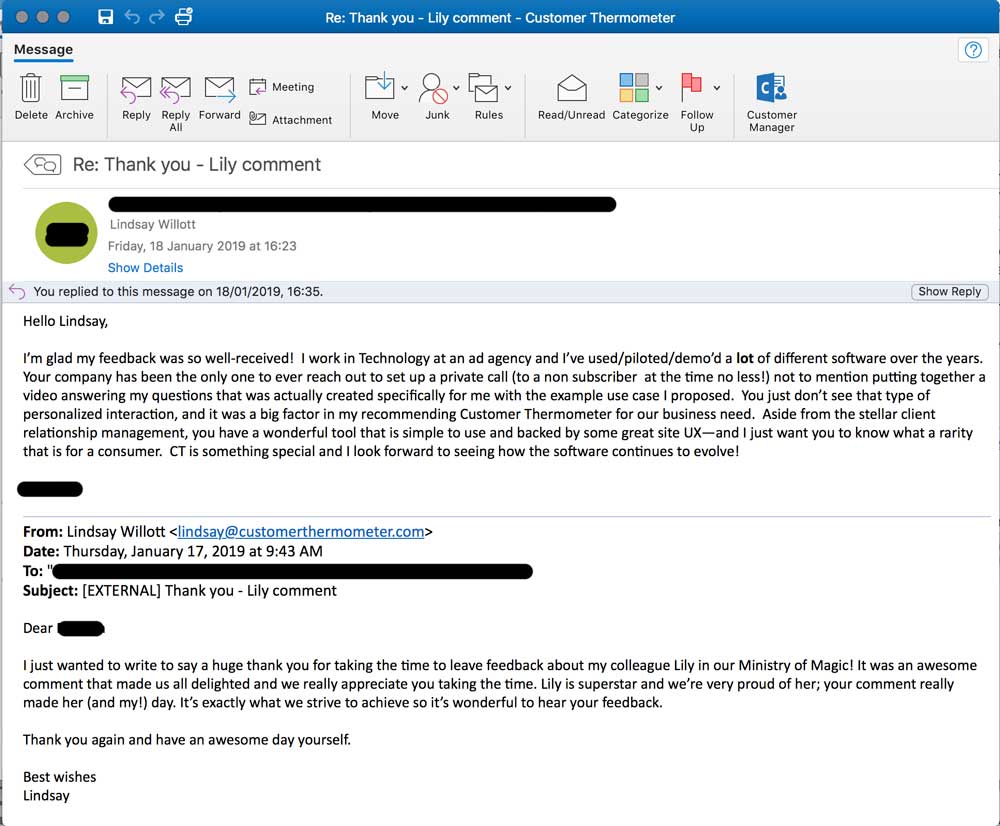 We realized and ultimately harnessed the power of celebrating small successes and bringing our customers into that. Something about it makes you focus on why a particular thing has happened and seek to repeat that again and again.
Microtarget examples
By celebrating every customer, you start to notice the job title and industry of each new customer sign up. That automatically lodges in your head when you start to write blog posts or target content or build a new pitch deck.
Another microtarget was to gain 1,000 'true fans'. The idea of '1,000 true fans' comes from a famous 2008 blog post by Kevin Kelly, and it applies no matter what your business plan says.
A true fan is someone who will likely buy from you no matter what you next produce. Who will not just recommend you but evangelize about you. In other words, customers whose faith you have earned.
We targeted 1,000 true fans when we had only around 200. Setting out to create fans, not just sales, has been critical to our growth and culture. We finally hit the 1,000 true fans in December the following year and, as direct consequence, reached $1m ARR the following February.
It was a huge day for us but if we'd focused just on this we'd never have got here.
That seems a long time ago now, but we still give Amazon vouchers to the team whenever we hit certain microtargets around our half years, like achieving certain numbers of delighted customers, or expansion in customer numbers. Ultimately, these are intended to focus our behavior and develop repeatable outcomes.
Evolving the microtarget approach
We've found that a key aspect of using microtargets is to change them once a new behavior is learned and embedded.
Some of our earliest microtargets looked at growing enterprise revenue. Once we got better at selling to enterprise, we morphed new targets around MRR growth to ensure we didn't lose the business we had just won.
Today, lots of our microtarget focus is around tracking the duration we keep customers for, their lifetime value (LTV), and the growth achieved in existing accounts.
And because it's a team game, we update people throughout the business half-monthly on our Slack channel. Our Salesforce dashboard, accelerator dials and other data visualizations all track progress in real time.
Here's a snapshot of our dashboard on 9th of the month, showing where we're doing well and not so well. The 9th is about 30% of the way through the month, so if we are on track we'd expect each of these dials to be pointing in the low yellow ranges.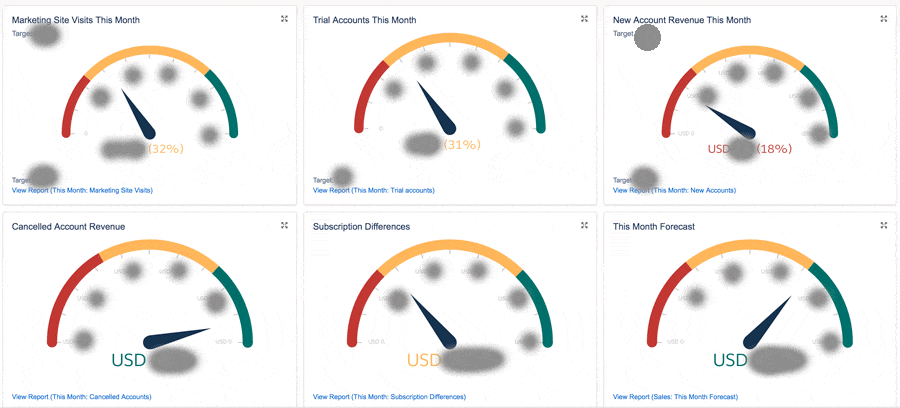 Keeping honest
Customer Thermometer has no funding and no debt, we we still regularly invite 'friendly' investors, corporate finance houses and angels to sense-check our numbers and pose difficult questions.
It's clear that, having tried to win the SaaS jackpot, we initially got nowhere. That was a process of failing fast, learning how the model worked and fundamentally changing our expectations to be more in line with the business.
There is no one recipe for SaaS success. And as soon as you think you have one, it stops working because your business and the market have changed.
My advice is, don't be afraid of the targets you set. They will be unrecognizable at the start of the year and will feel impossibly big; just keep achieving and evolving them. Keep a laser focus on the things you want to improve or create.
Operationally, when microtargets are passed, they need to be discarded in favor of the next, more relevant objective that gets you to your bigger goals.
If you want to grow 100% YoY in revenue terms it stands to reason the numbers in month 12 are going to feel scary. You'll be doing different things in month 12 than you are now, but evolving the micro targets is what will get you there. Recognise your business is changing more in a quarter than most other businesses will in a year.
A key metric for us continues to be month-on-month growth, but this is the output and not the driver. Hence we point our microtargets toward that KPI, rather than simply telling our people to worry about the number itself.
Remember: microtargets drive the KPIs and the KPIs drive the P&L.
Without microtargets, for example, perhaps we'd have gone down the road of commissioning our salespeople. Instead, we've focused them on helping customers to buy and succeed massively with our product.
Everything stems from customer success. We've built business self-esteem and confidence with this approach (it also helps that our product enables customers to be successful with their customers!). The message is "let's really look after our customers all the time and it will pay dividends."
A slide from our recent H2 kickoff meeting: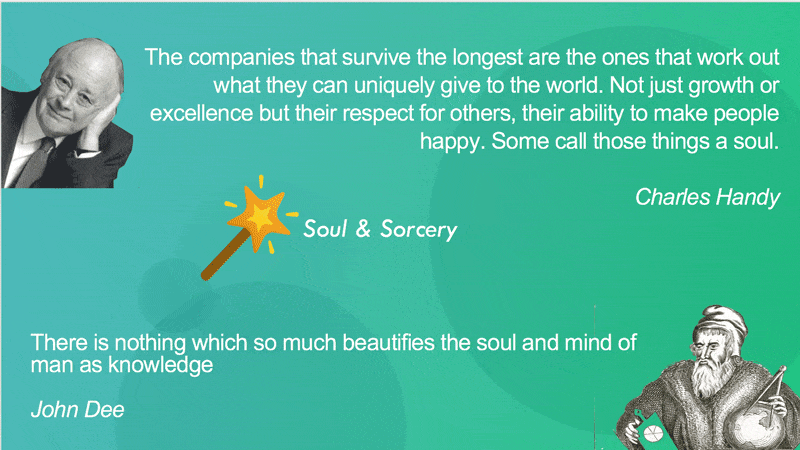 My best advice is to realise there's a strange and shifting alchemy between what customers want and what you give them. There is science in it, but there has to be magic too. More than anything you need to be curious, listen hard and care deeply.
https://www.customerthermometer.com/img/Our-SaaS-startup-journey-Blog-Header.png
248
710
Lindsay Willott
https://www.customerthermometer.com/img/[email protected]
Lindsay Willott
2019-02-13 05:52:10
2019-02-13 05:52:10
Our SaaS startup journey