This year we're splitting our usual Summer Reading list into two – one fiction and one business.
If you're after the business one, that's here, but if you just want to unwind from all things business (you are going on vacation after all…) and you're after a couple of fiction suggestions check out out this wide-ranging and eclectic selection from the learned Customer Thermometer team :)

Customer Thermometer Team Fiction Picks
Andy, Development Lead: The first book in the 'DS Roy Grace' series by Peter James, 'Dead Simple'  largely sets the scene of the main character and his past whilst on a not-so-normal murder investigation. Throughout the book, you get toured across Brighton and the surrounding areas, of where each of the stories is set. It was enjoyable to read-through and picture the locations and scenery. With twists and turns of every kind and just when you thought of working it all out – it would be yet another twist. The character is left to be continued and more of his charm and story to be unravelled.
Candy, Financial Controller: I loved 'Remember Me' by Lesley Pearse. It's about the very first convicts transported to Australia, when it was just being discovered. It's based on a true story and makes me cry every time I read it, and I've re-read it a lot!
Jim, Managing Director: 'The Gallows Pole' by Benjamin Myers tells the story of a Yorkshire coining gang in the 1760s, based on the history of the Cragg Vale Coiners the book beautifully spins the story in to myth with lyrical poetry. Not only is it a brutal look at England at the time, it has an epic folk quality with the shadow of the industrial revolution coming that will doom this way of life. It was an immersive read and the imagery is potent, loved it
Lily, Client Services Manager: My pick is 'The Great Gatsby' by F Scott Fitzgerald. The underground glamour and decadence of the roaring 20's twisted with vulgar materialism and a tragic love story. It's a vibrant but also unsettling novel which pushes and pulls your perception of the characters as the events play out.
Lindsay, Founder: I loved the elegiac 'The Song of Achilles' by Madeleine Miller which respins Homer's epic in a pacy, fresh, gorgeous way while retaining all its ancient skeins. Nominally all about the war, it is actually Patroclus' and Achilles' beautiful and modern love story that makes this book so emotionally enthralling. The ending will stay with me for ever. A stunning novel.
Liz, Head of Client Services: My suggestion is 'Need to Know' by Karen Cleveland. Gripping spy thriller about a CIA analyst who is tracking down Russian sleeper agents when she stumbles across a photo that changes everything. It's a real page-turner and the fact that the author was a CIA analyst herself lends some plausibility
Lola, Client Development Executive: My choice is 'Eleanor Oliphant is Completely Fine' by Gail Honeyman. Eleanor Oliphant, loves vodka, she is awkward, and lacks social skills, leading her to be unknowingly hilarious, often proving unintentionally obnoxious advice. Gail Honeyman, delicately observes and depicts Eleanor's life in a brilliantly accurate and thought-provoking tale of everyday people.
Martha, Client Director: 'Lady into Fox' by David Garnett is a folky novella following the extraordinary tale of a gentleman whose wife inexplicably turns into a fox. Bizarre yet unexpectedly touching, the modern fairytale follows his challenges and ultimate heartbreak as he is torn between honouring his wedding vows or submitting to her desire to be free and releasing her into the wild.
Sophie, Marketing Operations Executive: If you enjoy a bit of a scare and loved 'The Shining', its sequel 'Doctor Sleep' by Stephen King is soon to get a film adaptation – but you have plenty of time to read it first! The story is excellent on its own, but it also clears up a few unanswered questions from the original.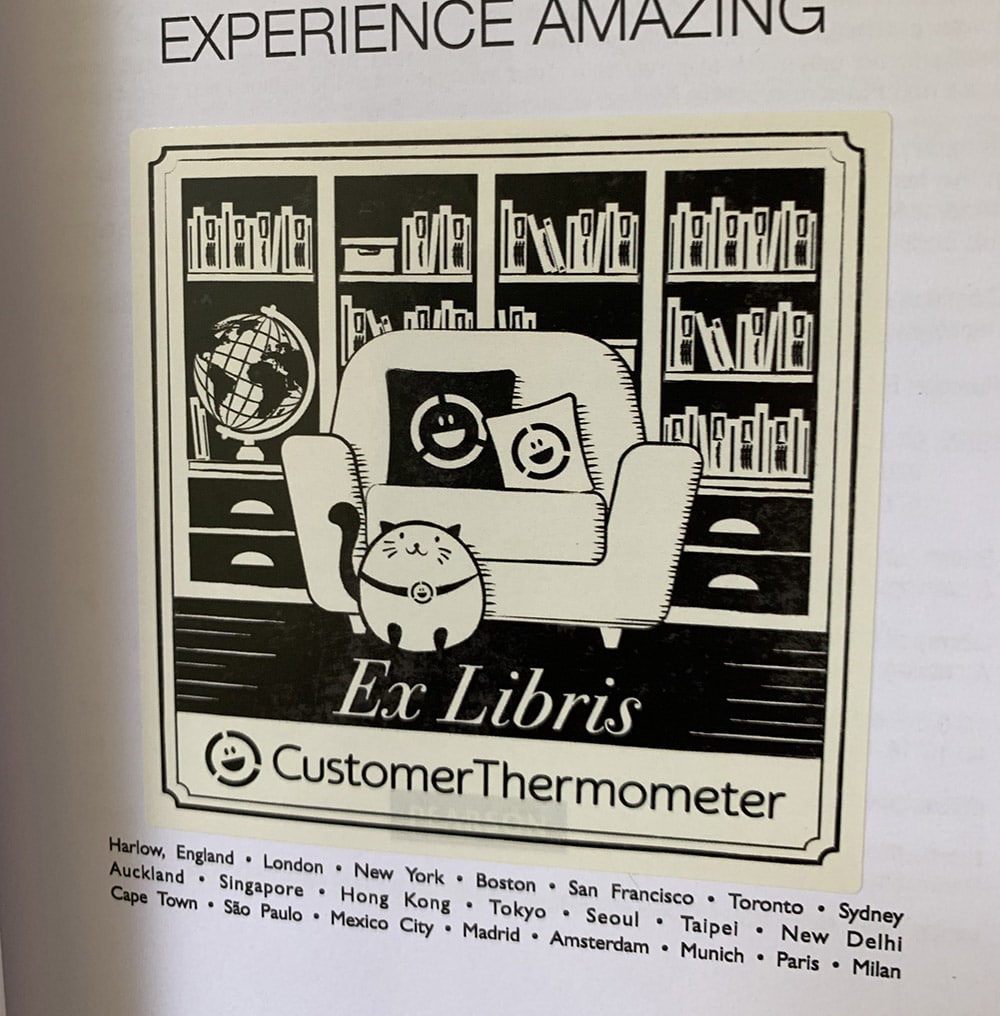 Wishing you sunny summer reading! If you have a book you love and you want to share, just comment below :)
https://www.customerthermometer.com/img/Our-Summer-reading-list-for-2019-Blog-Header.png
248
710
Lindsay Willott
https://www.customerthermometer.com/img/[email protected]
Lindsay Willott
2019-07-10 13:33:30
2019-07-10 13:33:30
Our Summer Fiction Reading List For 2019