Setting up your Android Tablet Thermometer
Once the team have been in touch with your unique URL – follow the instructions below
Downloading the app
Download Moki.
It's a free app with a small footprint which will install quickly. It's essentially a locked down full screen browser, perfect for running our service. It will need a couple of (one time) customisations and then it'll be ready to go.
Firstly, ensure your device is connected to wifi – then run the Moki Touch 2 app.
Setting up the app
Once it's running – access the settings area by swiping as shown: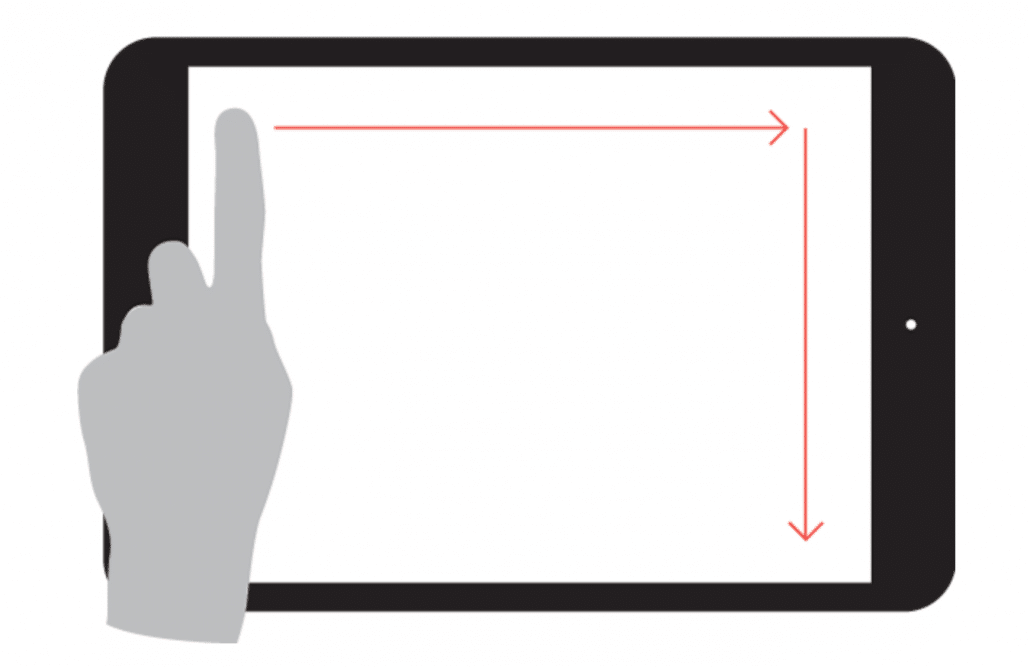 On the content tab, ensure the sliders are set as per the screenshot below:
Next, tab the Content List area and add the URL of your unique Tablet Thermometer we have provided you with.
Next, on the Web browsing tab – you need to give permission for the app to allow access only to the domains we use and nothing more.
Enter the following Allowed Domains:
http://screens.customerthermometer.com
https://app.customerthermometer.com
Finally, visit the Layout tab and ensure the settings are all switched off – as per the screenshot below:
Your Tablet Thermometer will now run as designed, refreshing each time to the main screen, following a tap and whatever response acceptance has been created for you.