Create your Infusionsoft Embedded Thermometer
Create a new Embedded Thermometer.
Choose "Infusionsoft" from the i) Embedded Thermometer type drop down box.

Generate your embed code
Click the Generate embed code button. You will see a window popup.
Add / edit the Infusionsoft variables as shown below. These variables will provide identifiable feedback and dictate which data is captured alongside Customer Thermometer rating.
Click the "Generate HTML" button and copy the HTML code generated.
Add the Thermometer icons to Infusionsoft
Inside Infusionsoft, navigate to the Marketing area and view Templates.
Your Templates will be listed. You will now insert your Thermometer into an exsting or new Template.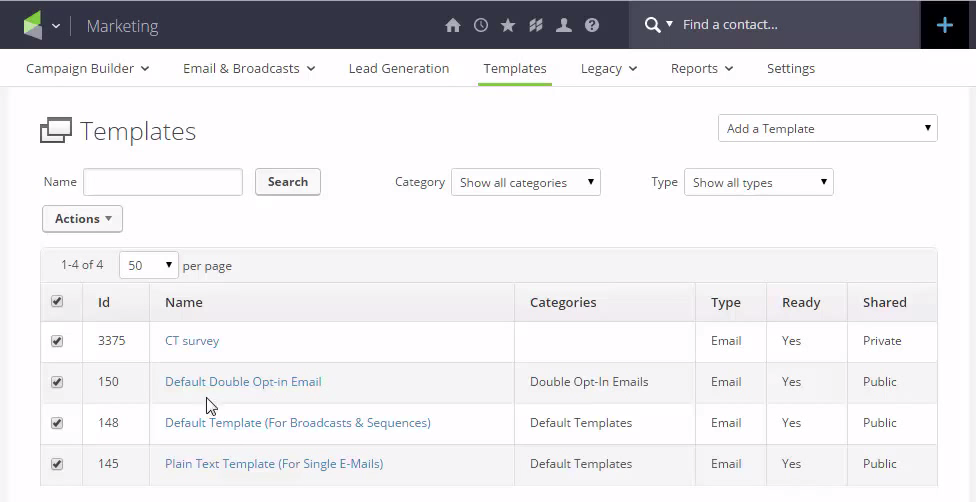 Create a new template, or edit an existing one.
Fill in the basic attributes of the email. To create or edit the email body, click the button shown.

Editing the body will take you into the Email Builder.
You will need to insert a snippet of HTML code (copied from above).
Click the "Snippets" tab. Click and drag the HTML block to the right place within the body:
Once the snippet is in place, click it to edit it. You'll see a popup.
Paste the Customer Thermometer embed code into the HTML box. Click Save:
Once saved, you'll be returned to the email body.
You'll see the icons (with their tracking links) have been added to the email:
Customize all of the elements as you see fit. Ensure you don't alter the tracking links.
Finally, add this email template to an Infusionsoft workflow or campaign.