Create your Splash Embedded Thermometer
Create a new Embedded Thermometer.
Choose "Splash" from the i) Embedded Thermometer type drop down box.
Generate your embed code
Click the Generate embed code button. You will see a window popup.
Edit / add the Splash fields you want to be able to report satisfaction data against.
Click "Generate HTML".
Copy the HTML generated in the box on the right hand side.
Adding Thermometer icons to Splash Templates
Inside Splash email sender tool, choose any template and create a new email.
Inside the email design tool, click "+" on the toolbar to the right, and select the "Custom HTML" block from the menu:
When the Custom HTML block appears in the Layout sidebar, click it and paste in the embed code,
The icons will appear: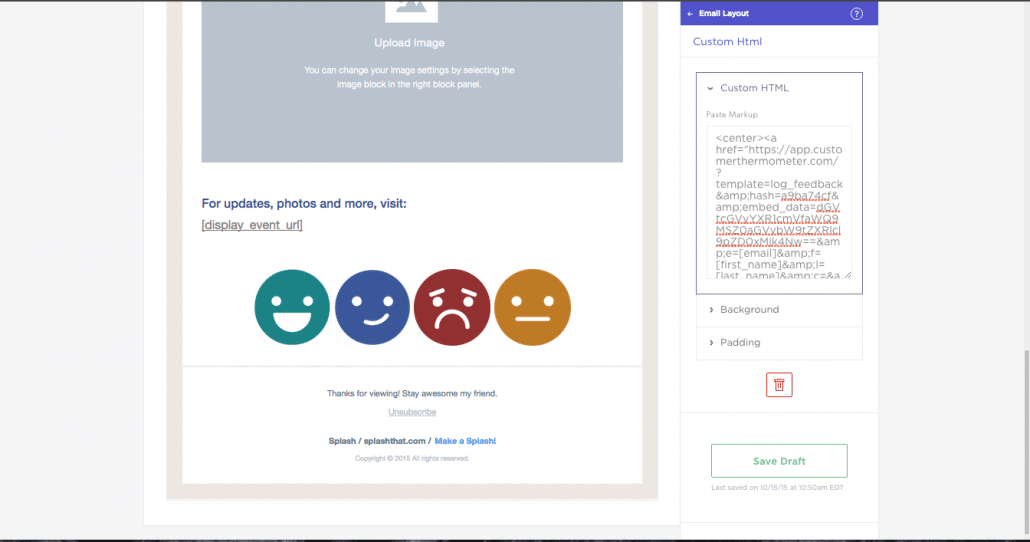 Continue to edit your email and drag your Thermometer block to the right place in the message.