Create your Team Support Embedded Thermometer
Create a new Embedded Thermometer.
Choose "TeamSupport" from the i) Embedded Thermometer type drop down box.
Generate your embed code
Click the Generate embed code button. You will see a window popup.
Add / edit the Team Support variables as shown below. These variables will provide identifiable feedback and dictate which data is captured alongside Customer Thermometer rating.
Add the Thermometer icons to your Team Support template
To add your Thermometer to the Team Support default reply, navigate to Admin.
Click on the Email tab and scroll down to "Email Templates":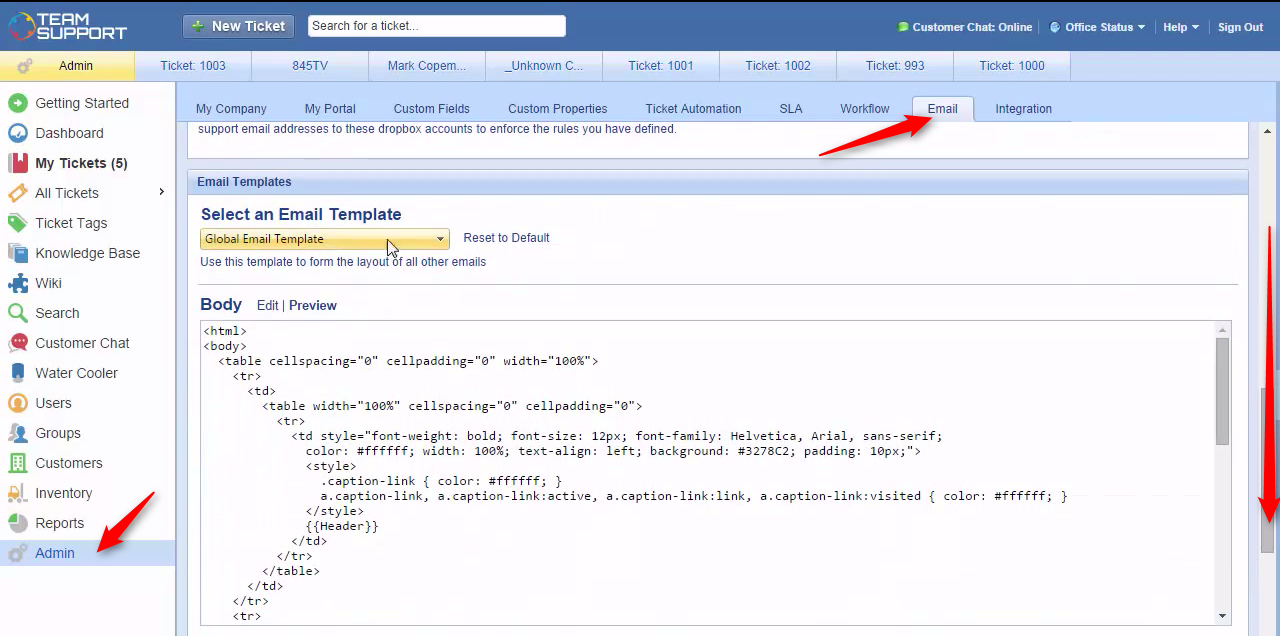 Select the Ticket Closed template from the dropdown menu:
Place the cursor at the correct point in the email and paste in the embed code:
Save your edit and test the workflow.