1-click email surveys customers love
Real-time, actionable feedback from any email you send
Create your template, ask one question
Create up to four possible answers
Customize & brand your landing pages
Upload a list of contacts
Great for regular pulse polling,
internally or externally
Sit back and enjoy finding out how
your customers are really feeling
Choose your icon set or build your own,
Decide on your question
Customize & brand your landing pages
Embed into your CRM or Helpdesk app
Great for transactional processes
such as support or delivery feedback
Sit back and enjoy finding out how
your customers are really feeling
Setup your signature question
Choose your four 1-click icons
Customize & brand your landing pages
Use as default or switch it in
Great for regular feedback
without centralized systems
(In this mode only, we prompt
recipients for their email address)
When a recipient clicks an icon,
their response is immediately recorded.
It's time to stop interrupting customers with links to long form surveys.
4,000+ users trust us with their customer satisfaction surveys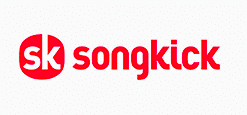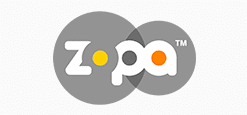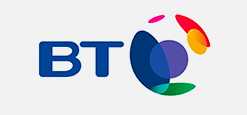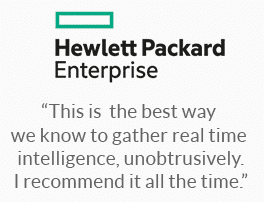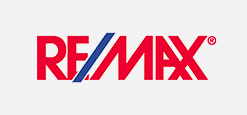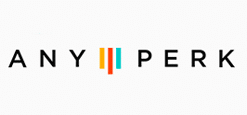 Great response rates. Guaranteed.
Make it easier for your customers to tell you how they feel.

"We are getting an 80% response rate from our Customer Thermometer surveys ."
A UK Government department

"Because it's so 'light touch' and fun to click, we regularly achieve response rates of over 85%."
Bibo water coolers

"Our surveys are getting a 66% response rate.
It's transformed my business."
Jack Brunsdon (Luxury window and door brand)

"We have increased the amount of feedback we get by nearly 500%. It's a great tool!"
Solsis (Managed IT Service Provider)
Take a closer look inside the
customer satisfaction survey tool
which is changing businesses.
How Our
Customer Satisfaction Survey
Software Will Help You
"Having used the Customer Thermometer solution for a few years, I have always been impressed with the ease with which surveys can be put together and sent. Couple that with the fact that its clean, modern and appealing user interface makes it a simple, quick and enjoyable process for the customer to get their feedback to you, and it's the perfect CSAT solution."  Chris Edwards – Source: GetApp.
Our popular one-click feedback email survey solution lets your customers tell you what they think about your business, products, service levels and more, in an instant. As a result you benefit from better response rates, truly relevant data and deep, accurate business insights.
How our surveys help boost customer satisfaction, loyalty, stickiness and more
Whatever sector you operate in, customer satisfaction is a key performance indicator. It reveals how happy – or not – people are with your level of service at any one point in time, which helps you measure satisfaction and create actionable insights designed to increase people's satisfaction and loyalty.  
We call our surveys Thermometers. Each thermometer consists of a concise custom email that includes just  one key question. Set it up, press the button, and it'll automatically email the survey to your customers. You benefit from real-time alerts and a choice of reporting. And you can send emails in bulk to different groups of people by first setting up customer lists, segmented according to the specific insight you want to achieve.
You need a good response rate because without it, you can't draw statistically sound conclusions. But as a general rule the more questions you ask people, the less likely they are to answer. Because our tools enable just one question per survey, people can respond remarkably quickly and easily. You can even dig deeper to explore the individual responses people have given.  
People also appreciate being able to add names to feedback, which gives the data more context and allows you to action insights more easily. Plenty of our competitors don't offer this function, which we think is absolutely essential.
Last but not least, you can carry out full branding and customization so it's crystal clear that every message you send your audience is from you. Our software also lets you make your own buttons to embed in your emails.  This level of instant recognition is important because people tend to be more likely to open and read emails from brands they're familiar with.
Delving deeper into why it matters to track customer satisfaction
"I work in an agency environment where keeping our clients happy is the number one objective. Customer Thermometer is by far the simplest and most effective solution I have used to check the satisfaction levels of my customers. It allows me to nip and issues at (sic) the bud before they become significant." Jason Martin, Head of Marketing. Source: GetApp
In a world where it costs a lot more to generate a new customer than it does to service an existing one, your customer base is one of your most valuable marketing resources. Tracking how customers feel about you helps you keep a finger on the pulse, which means you can maintain the best possible service levels. It matters because a survey by Harris Interactive revealed that the reason 86% of people stop buying from a company is a negative experience.
Life doesn't stand still. You might have established that your customer base is happy with the service and support you provide. But something happens – you might not even be aware of it – and things suddenly change. A lot can go wrong during the lifetime of a customer relationship: maybe you change suppliers and your customers don't quite enjoy the products quite as much as they did. Maybe your delivery partner starts struggling to deliver on time. There are numerous reasons why a relationship can quickly go sour, and if you don't keep your finger on the pulse you might not realise what's happening until it's too late.
Happy customers are marketing gold dust. They talk about you in glowing terms, they tell their friends, family and colleagues, they buy more from you, and they buy more frequently than people who feel neutral or less than happy. The happier your customers feel, the more likely they are to become advocates. And advocates are your most precious customers of all. They're the people who practically sell your wares for you thanks to their positive feelings and enthusiasm.
Having said all that, it doesn't take much to transform a loyal advocate into someone who runs straight into the arms of a competitor. A sharp reduction in levels of customer satisfaction indicates something has gone wrong, giving you the early warning signal you need to fix things. You can even harness our software to compare recent satisfaction levels with past satisfactory scores, identifying individuals who are unhappy enough to consider leaving you in favor of a competitor.
Tracking customer satisfaction and benchmarking it against competing businesses in your sector via a proven Customer Satisfaction Survey app also helps you pin down exactly how you compare with competitors, and know whether you face the risk of a mass defection.
Customer Satisfaction Survey types – Our email survey tools
"CT is so simple to use and provides us with immediate and valuable feedback as to how we are doing in the eyes of our customers. Recipients are always happy to add comments, which really helps tailor our response and next action. Without CT we'd have no handle on what our clients  REALLY think. A brilliant product." Qualifa – Source: GetApp
Tracking consumer satisfaction helps you improve customers' overall experience, identify gaps in the services and service levels you offer, cut down customer churn and ultimately boost every individual customer's lifetime value. Here's what our Customer Satisfaction Survey app can help you explore.
IT customer satisfaction surveys

It's tough getting feedback from people who have had problems. Our IT satisfaction surveys are perfect for people who are responsible for IT helpdesks and external IT functions. The one-question simplicity of the surveys means people are more likely to respond than they would to multiple questions, which means you get the feedback you need to provide exceptional service.

Net Promoter Score surveys

If you want a new promoter score you can drill down to individual consumer level, our Net Promoter Score (NPS) surveys are ideal. You can track your NPS in real time, brand it, and get excellent response rates thanks to a single, simple in-email click.

Employee satisfaction surveys

While a detailed annual survey delivers plenty of information, it's just a snapshot. Things can change lightning fast, leaving you struggling. Our microsurveys help you to measure your employees' feelings quickly and easily. All they have to do is click a single response, from anywhere, across multiple devices.

Guest satisfaction surveys

If you have ever sent a 20 question survey to your guests, you'll already know people's patience is limited and very few will bother responding. Our one-click guest satisfaction surveys deliver plenty of valuable insight by asking someone to simply click or tap a single icon in an email.

Outlook signature surveys

Every time you send an email, you can include Customer Thermometer feedback buttons in your Outlook signature. People can click or tap to leave their rating, plus an optional comment, alerting you to negative feelings in real-time and creating handy global feedback maps.

Salesforce Case feedback

If you work with Salesforce, you can get customer feedback from the emails you send from the Salesforce system. All that people need to do is click inside the email to provide a rating and leave an optional comment, and the feedback pops up instantly in your Salesforce dashboard.

Realtor testimonials

It's notoriously tricky getting real estate sector feedback. Our special Realtor testimonials tool is a reliable way to get real estate testimonials and feedback ratings you can use to drive better business.

Tablet surveys

What do people really feel about your company, products, services, people? You can check the popularity of all manner of different aspects of your business by providing tablet surveys. Harness super-simple one or two-click feedback, brand the message to perfection and fire away, whether it's via iOS tablets or Android machines.
---
Email survey tool case studies
The best way to find out more about what real people think about our tools is to read our collection of case studies. For example, for one of our clients our survey software dramatically increased their levels of customer feedback. It took less than an hour to implement, and the resulting data is changing the way they do business for the better. In their words:
"We really didn't think the number of people that actually replied would reply. And I was also shocked by how many people love to give us comments. It's been a huge success for us. It totally turns my experience of surveys on its head."
You can read the full Case Study here and explore more real-life case studies here.
Test a Thermometer for yourself
Click here to take the next step, setup a free trial account and check out our simple survey system for yourself.
Alternatively, you might like to click here to see how our survey software works.
Or, if you have any questions, feel free to contact us. We'll be happy to help.