You'll think 1-click surveys are too simple.
Until you see the results.
Test us out for free. Plans from $29/month – see pricing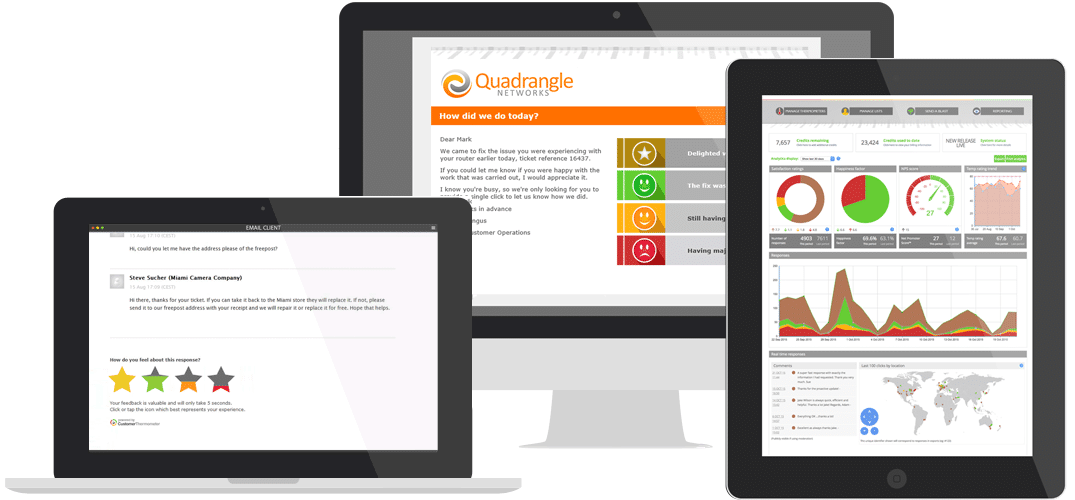 1
This is an Email Thermometer.
Ask 1 question with up to 4 possible responses.
Upload your contact data and send a Blast or trigger sending via our API.
2
This is an Embedded Thermometer.
Connect your feedback buttons to your favorite helpdesk / CRM application.
Use your 3rd party to manage contact data and send.
3
This is your reporting dashboard featuring…
Industry leading response rates.
Identifiable feedback.
Verbatim comments,
NPS and trend reporting.