Our simple approach to one-click surveys has always been about making it quick and easy for survey recipients to provide feedback.  More survey responses give our users more data and more data gives our users confidence in uncovering pain points, identifying opportunities, and making key business decisions to improve customer experience.
Making it simple and fun for survey recipients is a governing design principle and why Customer Thermometer proves to be such a successful means of capturing customer feedback. 
But we don't just focus on the survey experience. It's just as important for our users to capture feedback throughout a customer journey. This is why we have built over 60 out-of-the-box platform integrations (and counting!) to seamlessly integrate Customer Thermometer into popular customer interaction platforms.
We always look for ways to make designing a survey even easier. This is why we are excited to announce the launch of our new Thermometer Builder!
Say Hello To The All-New Thermometer Builder

Design a beautiful survey in seconds, step by step
With the new Builder, novice and experienced users can design and deploy a Thermometer in just a few minutes.   You'll be guided through the process, step-by-step with handy previews along the way (so you'll be able to see how your dazzling custom icons look alongside your snazzy email signature).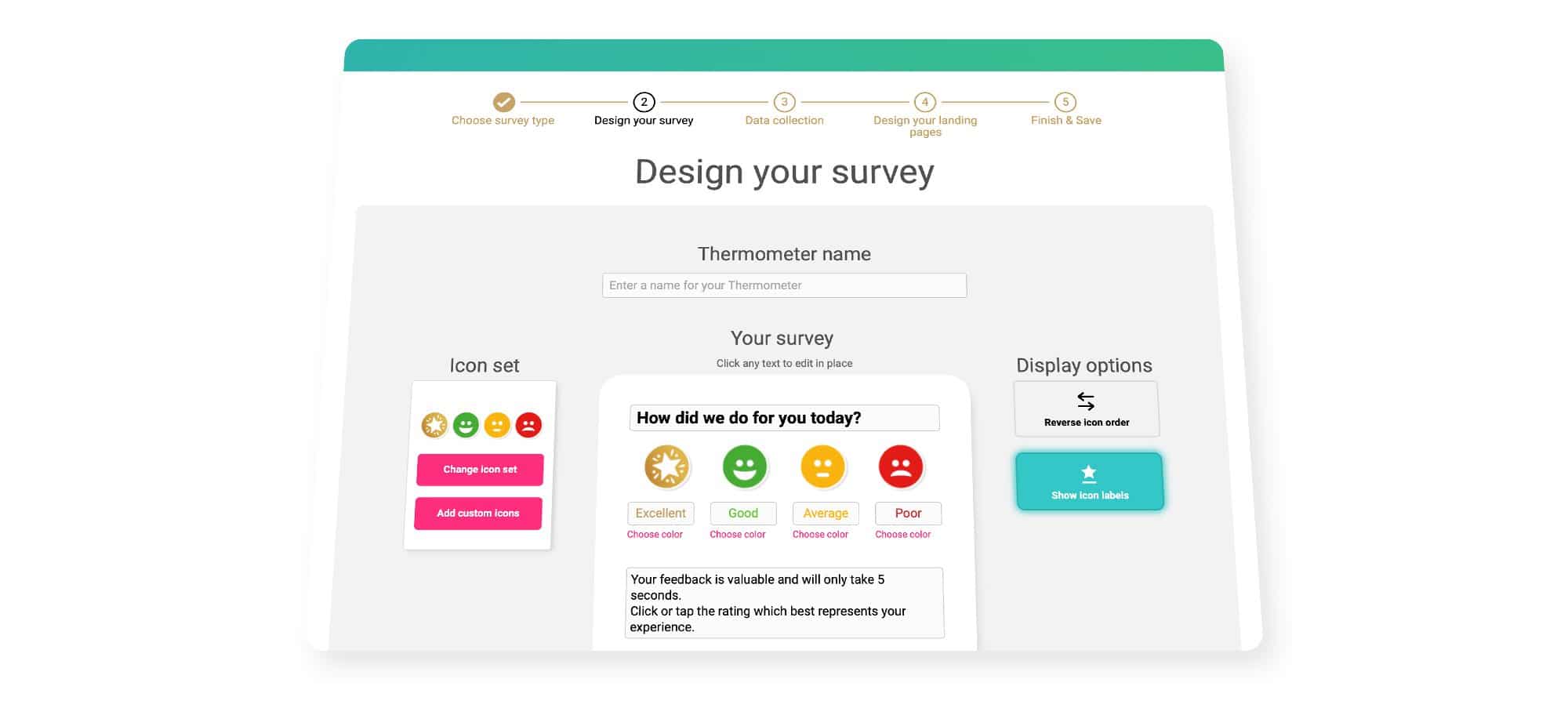 We are here to help… Every step of the way
If you're a first-time user, the Builder includes tips and tools to ensure you won't forget anything along the way and to make sure your survey will have the biggest impact.
The Builder itself was designed by our Ministry of Magic, the excellent team supporting and listening to our customers on a daily basis.  This put the Ministry in a perfect position to understand where our users need a little more help and what makes things easier for them.  Each step has been expertly designed to do exactly that.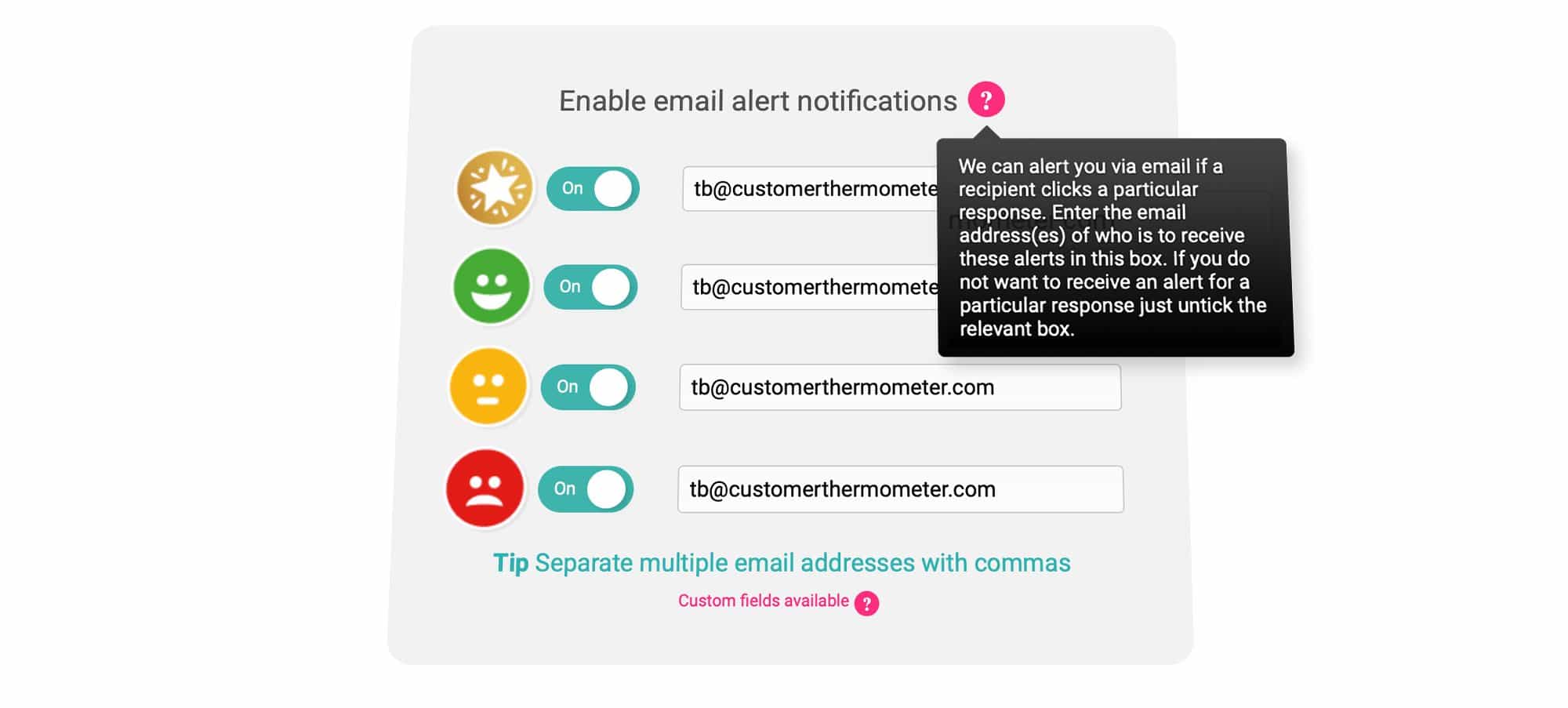 Simple… yet powerful
Just because you can build a survey in seconds, don't be fooled into thinking it's all form and no substance.  Customer Thermometer's powerful features are available in the Builder, from our popular Response Drivers (used to find out why someone gave you a certain rating), our brandable landing pages, and our 3rd party data integration.
Get one up and running today
Give the new Builder a try for yourself.  Sign up for a free trial today and send out a survey in minutes!
https://www.customerthermometer.com/img/3-preview-window.jpg
903
2000
Gavin
https://www.customerthermometer.com/img/[email protected]
Gavin
2021-06-01 10:47:05
2021-06-07 13:56:20
Creating The World's Most Powerful Surveys Just Got A Whole Lot Easier