What better way to look forward than with a pandemic-proof, anti-Covid anthology of the best books we've reviewed in 2020.
Naturally, all 10 of these volumes are bursting with valuable insights to influence your next move in business and customer strategy. Everything you need to wrestle the pandemic to the ground and come out in a better state for 2021 and beyond!
Ask Santa to put them in your stocking. Read them, scribble in the margins – heck you could use them to board up your windows if the winter gets really harsh.
Most of all, learn and enjoy! Here's our list of the best business books we reviewed in 2020…
The Art of Statistics by David Spiegelhalter
What's it about?
How easy it is for all of us to be misled by patterns in numbers, either accidentally or through manipulation, as well as how we often get cause and effect the wrong way around.
Why read it now?
Interpreting complex CX data is a breeze compared to understanding the evolving computations of Covid. With new studies and data coming out every day, this book gives you a fighting chance of understanding and acting on information and statistics to help bring your team out of the pandemic.
Top quote
"Statistics can bring clarity and insight into the problems we face, but we are all familiar with the way they can be abused, often to promote an opinion or simply attract attention. The ability to assess the trustworthiness of statistics seems a key skill in the modern world…"
Read our top 5 takeaways and quotes from The Art of Statistics
Black Swan by Nassim Nicholas Taleb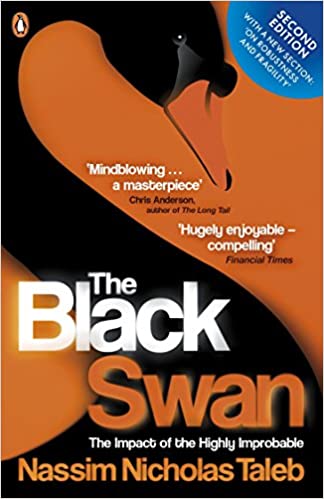 What's it about?
Swans! (not really) Black Swan went from being a title to a phrase understood worldwide to mean an unexpected and dramatic event.
Why read it now?
Well, if the pandemic isn't reason enough, add to that the social unrest, upcoming elections, Brexit and more. We appear to have unreality heaped on strangeness this year, and this book will help you see through the noise.
Top quote
"The strategy for the discoverers and entrepreneurs is to rely less on top-down planning and focus on maximum tinkering and recognizing opportunities when they present themselves… The strategy is, then, to tinker as much as possible and try to collect as many Black Swan opportunities as you can."
Read our top 5 takeaways and quotes from Black Swan
The Grid by Matt Watkinson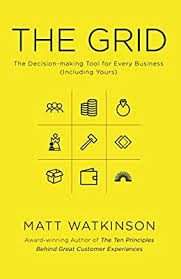 What's it about?
The subtle and under-appreciated interconnectedness between the internal and external forces at play in our companies, markets and teams.
Why read it now?
With so much changing globally and customers making dramatic shifts in their behavior, it's easy to react in a knee-jerk way without appreciating the ramifications of those actions on other areas of the business.
Top quote
"Business thinking generally focuses on reduction and analysis; splitting problems down into smaller and smaller pieces, and exploring them in exhaustive detail. Now you can see that the real challenge isn't analysis at all; it's synthesis. Decision-making isn't about optimising one area at the expense of the others. It's about keeping these nine elements in balance; picking your battles to win the war."
Read our top 5 takeaways and quotes
Rebel Ideas by Matthew Syed
What's it about?
The danger of the homogenous thinking and biases that we all carry with us.
Why read it now?
Change is particularly hard to adapt to for humans. The level of change we're all experiencing now is frightening and challenging, and we have a tendency to revert to 'safe' ways of thinking and being. This book will help you see where that's happening to you.
Top quote
"Think how comforting it is to be surrounded by people who think in the same way, who mirror our perspectives, who confirm our prejudices. It makes us feel smarter. It validates our world view… these dangers are as ancient as mankind itself."
Read our top 5 takeaways and quotes
The Culture Code by Daniel Coyle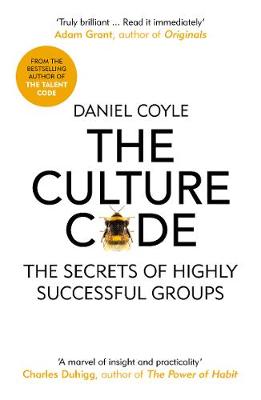 What's it about?
What makes a team more than the sum of its parts, and how successful groups operate.
Why read it now?
It's likely you've seen a massive change in the way your 'group' works – both amongst itself and with clients, suppliers, partners and more. This book will help you hang on to, and even grow, your team's mojo and therefore likelihood of success.
Top quote
"High-purpose environments are filled with small, vivid signals designed to create a link between the present moment and a future ideal. They provide the two simple locators that every navigation process requires: Here is where we are and Here is where we want to go"
Read our top 5 takeaways and quotes from the Culture Code
Competing Against Luck by Clayton M Christensen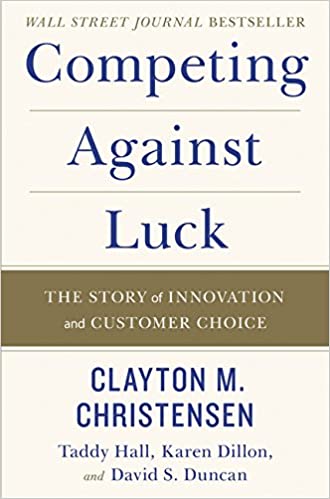 What's it about?
Christensen believes innovation is normally a game of chance, with businesses competing against luck as to whether their product will fly or fail. He argues instead that a customer buys a product or service to complete a "job to be done."
Why read it now?
Jobs that customers want 'done' are changing beyond recognition, so anything that helps you identify what those new jobs are and how you can get them done is really valuable. It's especially useful in pointing out segments of customers you didn't think you could even appeal to.
Top quote
"It's important to note that we don't create jobs, we discover them. Jobs themselves are enduring and persistent, but the way we solve them can change dramatically over time. Think, for example, of the job of sharing information across long distances. That underlying job has not changed, but our solutions for it have: from Pony Express to telegraph to air mail to email and so on."
Read our top 5 takeaways and quotes from Competing Against Luck
Blue Ocean Shift by W Chan Kim & Renee Mauborgne
What's it about?
How to create uncontested market spaces (blue oceans) thereby making the competition irrelevant, rather than scrapping in busy, noisy, commoditized markets (red oceans).
Why read it now?
Markets are either incredibly busy (online retail) or utterly empty (international travel). In order to understand your position in a highly competitive, or a troubled, market – you need to look at getting into blue oceans rather than red oceans and this book explains how.
Top quote
"When insights are lacking…there is no substitute for going into the field to discover them first-hand. Asking the marketing department to come in and walk a team through the buyer experience cycle or provide research reports to fill in the blanks, will not work. We cannot emphasize enough the danger of allowing a team to outsource their eyes and ears, even to their subordinates."
Read our top 5 takeaways and quotes from Blue Ocean Shift
100 Practical Ways to Improve Customer Experience by Martin Newman & Malcolm McDonald
What's it about?
It's basically a conversation between a CX consultant and a business school professor with real-life examples, ideas and case studies to improve customer experience.
Why read it now?
Burnout is one of the major symptoms of working relentlessly through a pandemic and sometimes new and exciting ideas can feel hard to come by. This book is great to leaf through for inspiration and implementable projects.
Top quote
"A great brand is not just a logo; it is a way of life, a way of doing business."
Read our top 5 takeaways and quotes from 100 Practical Ways to Improve Customer Experience
Subscribed by Tien Tzuo
What's it about?
The move from a linear sales model to a subscription one and what that means for your business.
Why read it now?
Covid has forced digital transformation right to the top of the tree, meaning subscription models are everywhere. This book is probably my favourite in the last 50 business books I've reviewed – it hits the nail on the head in terms of changing customer experience.
Top quote
"Ownership is dead. Access is the new imperative."
Read our top 5 takeaways and quotes from Subscribed
The Power of Moments by Chip Heath & Dan Heath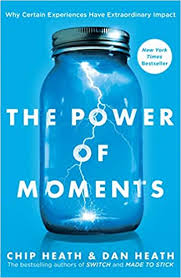 What's it about?
The fact that almost every business follows a very standard script of basic customer fulfilment rather than seeking out moments of delight.
Why read it now?
Inspiration is one great reason. This is a seriously uplifting book. The other is that moments of delight are critical to customers in this environment and you should be making as many of them as you can.
Top quote
"To spark moments of connection for groups, we must create shared meaning. That can be accomplished by three strategies: (1) creating a synchronised moment; (2) inviting shared struggle; and (3) connecting to meaning."
Read our top 5 takeaways and quotes from The Power of Moments
__________________________
If this list has inspired you to do your surveys differently, give Customer Thermometer a spin. Your trial account comes with 10 free surveys and no credit card is required:
https://www.customerthermometer.com/img/10-best-business-books-2020-copy.jpg
248
710
Lindsay Willott
https://www.customerthermometer.com/img/[email protected]
Lindsay Willott
2020-10-22 09:40:55
2020-10-22 09:45:10
Our Best Business Books of 2020